CREATE PROFESSIONAL SOUNDING METAL TONES
USING PLUGINS
Are you a guitarist or producer struggling to achieve those amazing guitar tones that you hear so clearly in your head?
Well, you're not alone!
For many years, I listened to my favourite metal bands thinking to myself:
'Dangit, if only I could achieve that sound…'
I read every article I could get my hands on, watched countless YouTube video tutorials, and surfed audio forums for days and weeks.
But I could never quite figure it out…
Was I using the wrong micing techniques?
Or maybe I was dialing in my amp settings incorrectly?
Or maybe a combination of both?
Several years (and a few gray hairs ;-)) later, it finally clicked:
It wasn't about the mics or the amps at all: I was going about he whole process in the wrong way!
After this realization, I finally figured out how to achieve the tones I was after.
From there, I repeated and refined this process over and over again and then something cool happened…
I realized I was able to achieve ANY sound I came up with up in my head by using this exact same method.
Crazy right!? But it's actually true.
Nowadays, it only takes me minutes to dial in a great tone.
With Guitar Tone Mastery, I want to share this method with YOU, so that you don't have to go through the years of painful trial and error like I did!
I promise you one thing: when you actually put this method to use, it WILL work for you.
In fact, I'm so certain of this, that I'll give you a complete refund if it doesn't.
You can even keep the course as my gift to you.
So, what are you waiting for? You've got absolutely nothing to lose (except those crappy guitar tones ;-))!
Pick up this course today and leave your bandmates and fans baffled at your amazing tones and riffs.
Click the button below and achieve the guitar tones you've been dying to create:
What You'll Learn
A Proven, Step-By-Step Method
To Achieve Massive Guitar Tones
For the longest time, I believed I didn't have the right gear to achieve professional guitar tones.
I thought I needed expensive guitars and high-end audio equipment.
However, think about it: If that were actually true, how is it that professional engineers can achieve great tones with any kind of gear?
There is no doubt that guys like Andy Wallace or Joe Barresi would be able to achieve amazing sounds with ANY cab, amp or pedal, right?
Why is that?
Because they have a process in place, which allowed them to develop the skill to do so!
This is exactly what you'll get in this course:
A proven, step-by-step process which you can follow to reliably create the tones you're hearing in your head.
EVERY. SINGLE. TIME.
Achieve A Professional Sound Using Plugins
It's no secret that multiple guitarists have risked divorce for spending thousands of dollars on amps, cabs and pedals. 😉
In all seriousness though, if you are relying on gear to improve your sound, it will become a never-ending process.
Fortunately for us, technology has made it easier and more affordable to achieve great tones than ever before.
In this course, you'll discover how to dial in a massive sound without breaking the bank.
Learn how to use virtual amps, impulse responses and simple processing techniques to achieve professional tones that you will be proud to release on Spotify.
7 Secrets To Better Recordings
I'll show you 7 simple techniques you can implement that will improve the quality of your recordings immediately.
From proper gain-staging, to noise minimization, pick strength and even how to angle your guitar.
These tips will help you get the best sound you can at the source.
A Foolproof System To Dialing In Tones
The biggest breakthrough for me was when I realized how cabinet IRs, mic positioning and amps interact with each other when creating unique tones.
I break down these concepts in detail!
For example, learn how to:
Select a cabinet impulse which already has the sonic characteristics you want;
Adjust the mic position to define the sound;
Find the right amp settings that fit your guitar.
This is by far my favorite part of the course, because it will make dialing in tones EASY for you!
Seriously, once you get used to this step-by-step process, creating tones will only take minutes.
How Does It Sound In The Mix?
Dialing in a great tone is one thing, making multi-tracked guitars sit well in the mix is a completely different beast.
I'll show you simple processing methods that will make your amp sims sound like the real deal.
You'll finally be able to create the massive wall of sound you've always been looking for — without the guitars getting in the way of the bass, drums or vocals.
Free Lifetime Updates
As music and production techniques evolve, I will constantly be updating this course with new content.
This course will grow to become the most comprehensive guide on the Internet.
You'll get free access to all future content I create.
Become Part Of A Supportive Community
By purchasing this course, you'll become part of the Chernobyl Guitar family!
Gain instant access to our exclusive Facebook group and Discord channel, and start sharing your experiences with me and other supportive musicians and producers.
COURSE LAYOUT
00 Welcome to Guitar Tone Mastery
01 You Get What You Put In
02 Gain Stage Into DAW
03 Gain Stage Into Amp Sim
04 Guitar Recording Tips
05 Selecting A Cabinet Impulse
06 Setting The Tonestack
07 Mixing
08 Creating Tones 1: U530 + Redwirez Marshall 1960B T75
09 Creating Tones 2: Kazrog Marshland 800 + Redwirez Mesa Oversize V30
10 Creating Tones 3: Fortin Nameless + Celestion Plus G12M Creambacks
11 Creating Tones 4: Free Plugin Chain
12 Practice Regime
13 ENGL Pro 4×12 V30s Overview & Demo
14 Mesa Oversized V30s Overview & Demo
15 Multitracking Guitars: Real Client Session
16 Advanced EQ Concepts
17 Thank You
18 Bonus: Using Dynamic EQ
19 Bonus: Tone Wars Submission Explained
⬇
What people are saying about this course
I'm Scott from Chernobyl Studios, and I'm just like you: a home studio musician and mixing engineer. From the beginning of my journey, all I ever wanted was to have a big, massive, metal guitar tone for my music. In 2013, I started to study mixing and tone crafting more…
Learn More
Endorsed by Legends and Pros Alike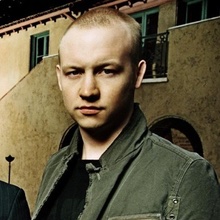 Issac Slade
Singer/Songwriter The Fray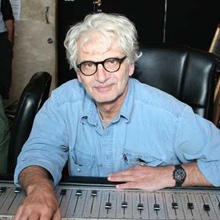 Jack Douglas
Legendary Producer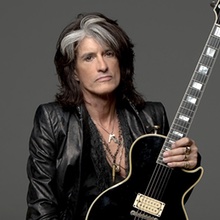 Joe Perry
Guitarist – Aerosmith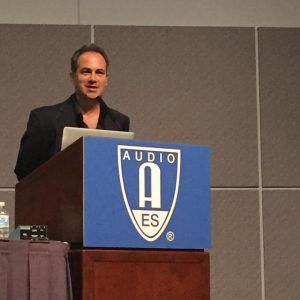 John Krivit
Past President, Audio Engineering Society
WHAT IF THIS COURSE DOESN'T WORK FOR ME?
When trying something new, there's always risk involved. But the bigger risk is often NOT doing anything at all!
Even the best musicians and engineers in the audio industry keep learning on a daily basis – it's THAT important!
And in the end, all you really care about is your music, right?
So I ask you: What is the bigger risk? Not taking this course and having your guitar tones and recordings stagnate over the next few months, or spending a few bucks to learn new concepts that could change your music forever?
However, I want to make 100% sure that you can only gain from this purchase. So I'm including a 30 Day Money Back Guarantee for you! You can take this full course right now, and if it doesn't help you take your recordings to the next level you'll get a full refund, no harm done. You can even keep the files.
So don't hesitate: Pick up this course today and achieve the crushing guitar tones you've been looking for!
Frequently Asked Questions