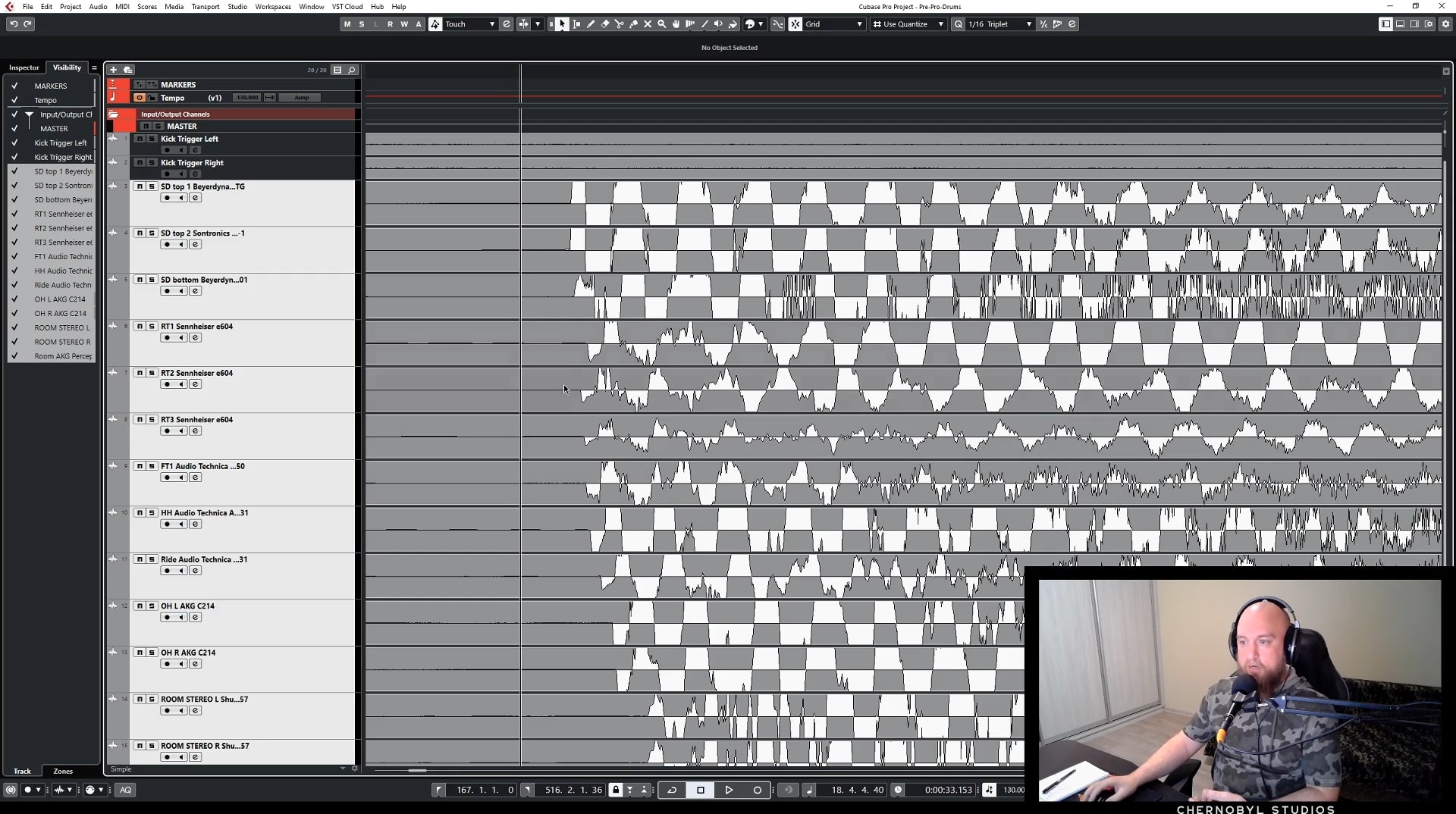 What You'll Learn
Set Yourself Up For A Successful Mixing Session: Mix Prep & Editing
Mix preparation and editing are topics which are frequently overlooked, because professional mixers have assistants that complete these crucial tasks for them.
However, when you are working on your own recordings, or mixing tracks by up and coming bands, editing and mix prep is the ONE step you can't ignore.
Because they create the foundation for a pro-level mix!
Prepping your sessions properly will ensure you have high-quality tracks for mixing, which will allow you to move effortlessly through your sessions and stay in your creative zone.
This is what makes Mixing Extreme Metal stand out from any other course you'll find online:
Scott dedicates multiple hours to these highly important topics, and walks you through EVERY SINGLE STEP you need to take: from vocal editing and comping, to dealing with phase issues, removing bleed in close drum-mics and fixing timing issues without creating artifacts.
After you've completed this chapter and mastered these often overlooked processes, you'll be well on your way to creating pro level mixes in your home studio.
Unique Drums That Cut Through The Mix
Mixing Metal drums is always a challenge, here is why: 
You are dealing with super-fast snare and kick patterns that need to sound tight and punchy, while working well with the bass AND cutting through multiple layers of heavy guitars.
Not only that, they need to sound massive.
As if that wasn't enough, there's another point you have to consider:
Are you going for a hyper-agressive, in-your-face sound, or are you looking to maintain the signature sound of the original drum kit?
Often, you can only do one of the two. You either:
A. Use sample replacement to achieve an in your-face-sound, but have your drums sound like thousands of other productions with no unique identity;
B. Stick to the organic drum sound, but risk your drums sounding weak and getting lost in a dense mix;
But what if there was a better way?
Scott shows you how to maintain the band's signature sound and create massive impact at the same time.
By creating your own samples during tracking and processing them in an extreme manner.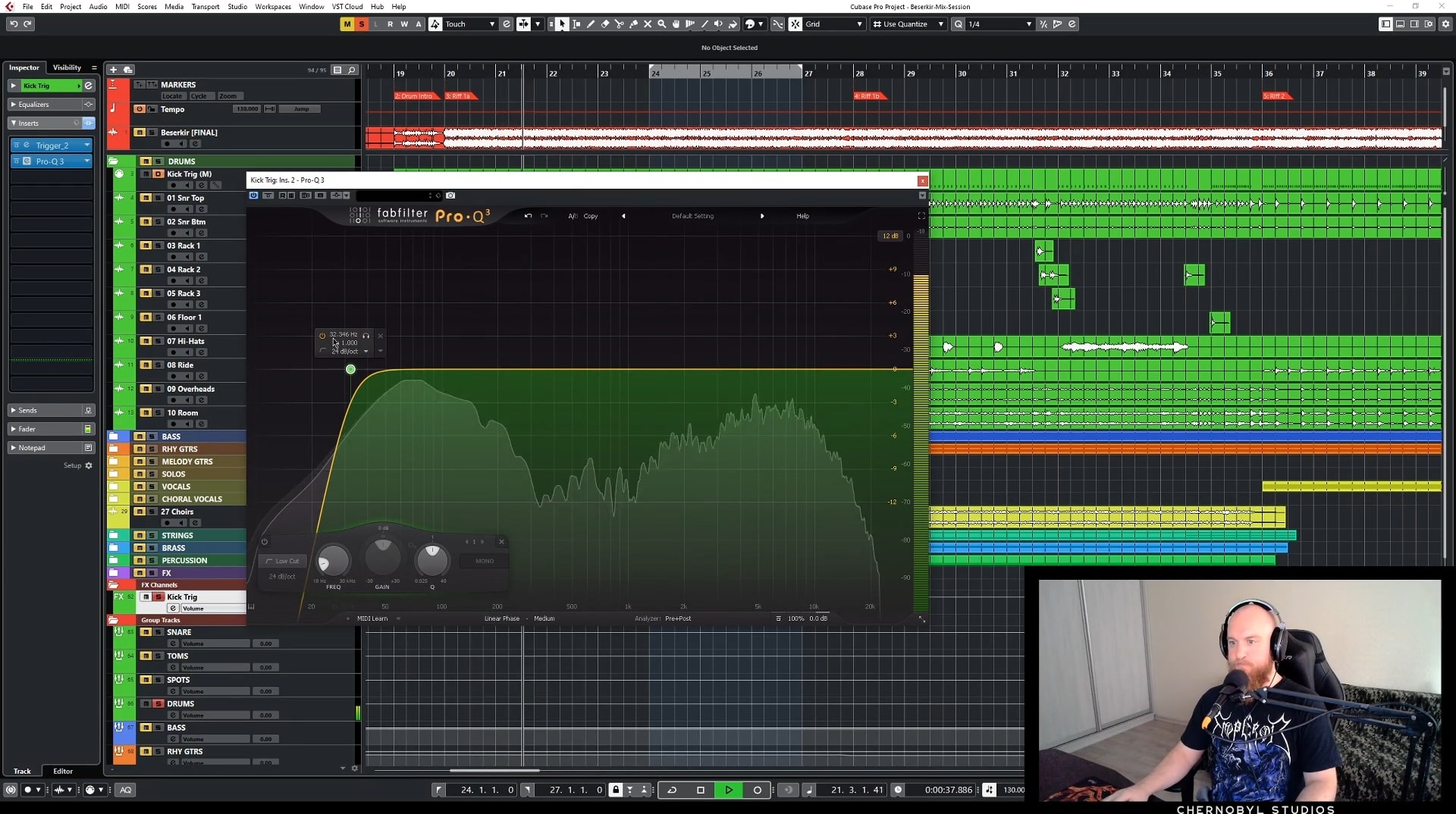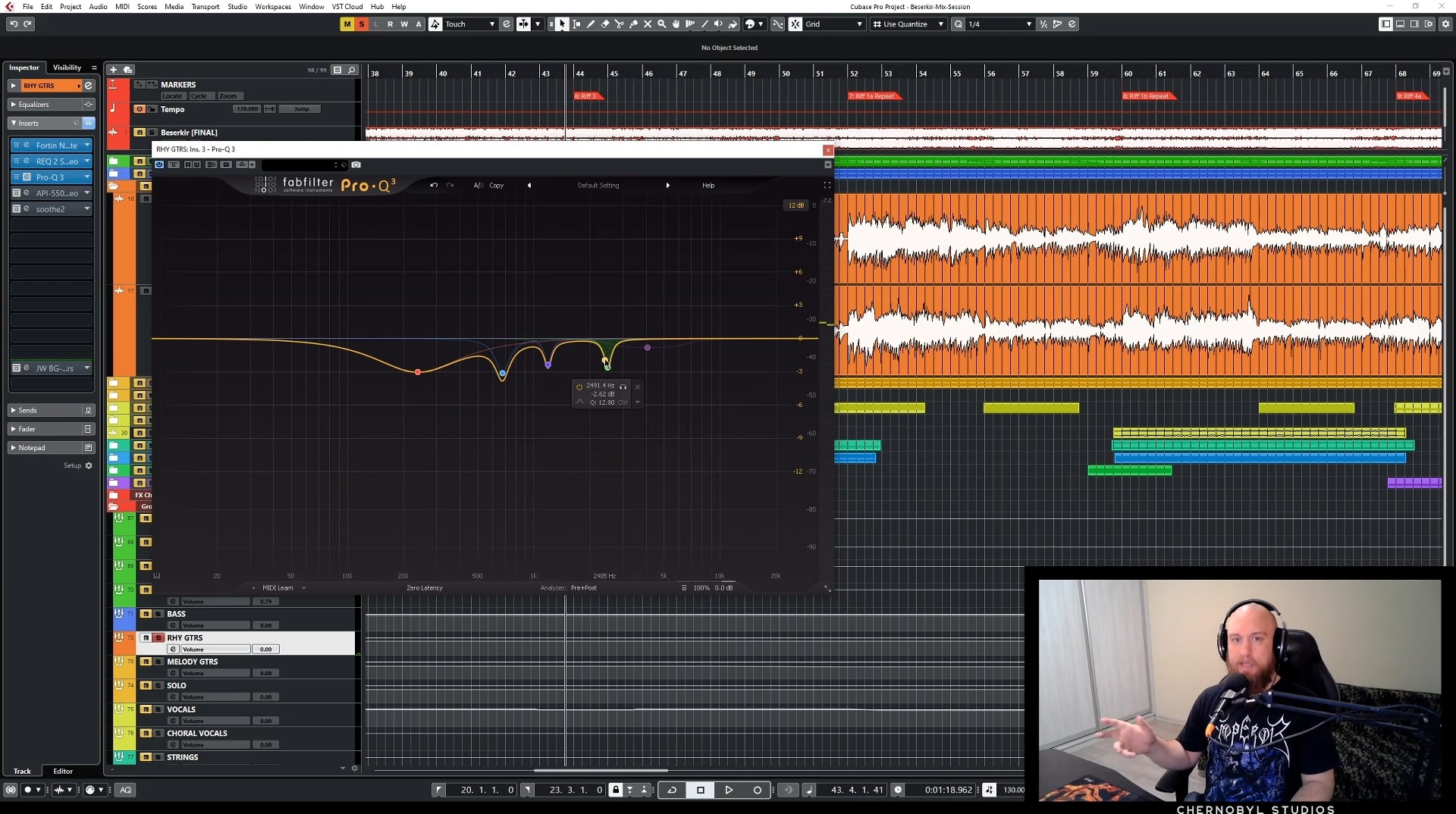 Achieve Massive, 3-Dimensional Guitars
When I listened to my favourite metal songs, I always admired the detailed, 3-dimensional soundstage those mixes had.
Somehow, pro mixers manage to create a massive wall of sound where each individual guitar part sounds so clear, as if you could feel and touch it.
Well… If you've ever tried your hand at mixing metal, you'll know that this is a much harder task than it seems:
The more guitar parts there are in a production, the easier it becomes to end up with a lifeless, washed-out mess, which lacks definition and clarity.
If you've been struggling with this (like I did for many years) this course is for you!
Learn how to create unique, complimentary guitar tones for both rhythms and leads, and how to give them their own distinct space in the mix by using EQ, compression and FX.
Now you'll know how to create that massive wall of guitars you've always wanted for your mixes.
Craft Aggressive, In-Your-Face Screaming Vocals
In metal, it can be daunting to make your vocals cut through a dense mix and compete with guitars and drums, especially when you have an assortment of background and choral vocals to mix in as well.
Learn the techniques you need to make vocals stay present throughout the song, and add dimension and space by using effects – without sacrificing clarity and aggression.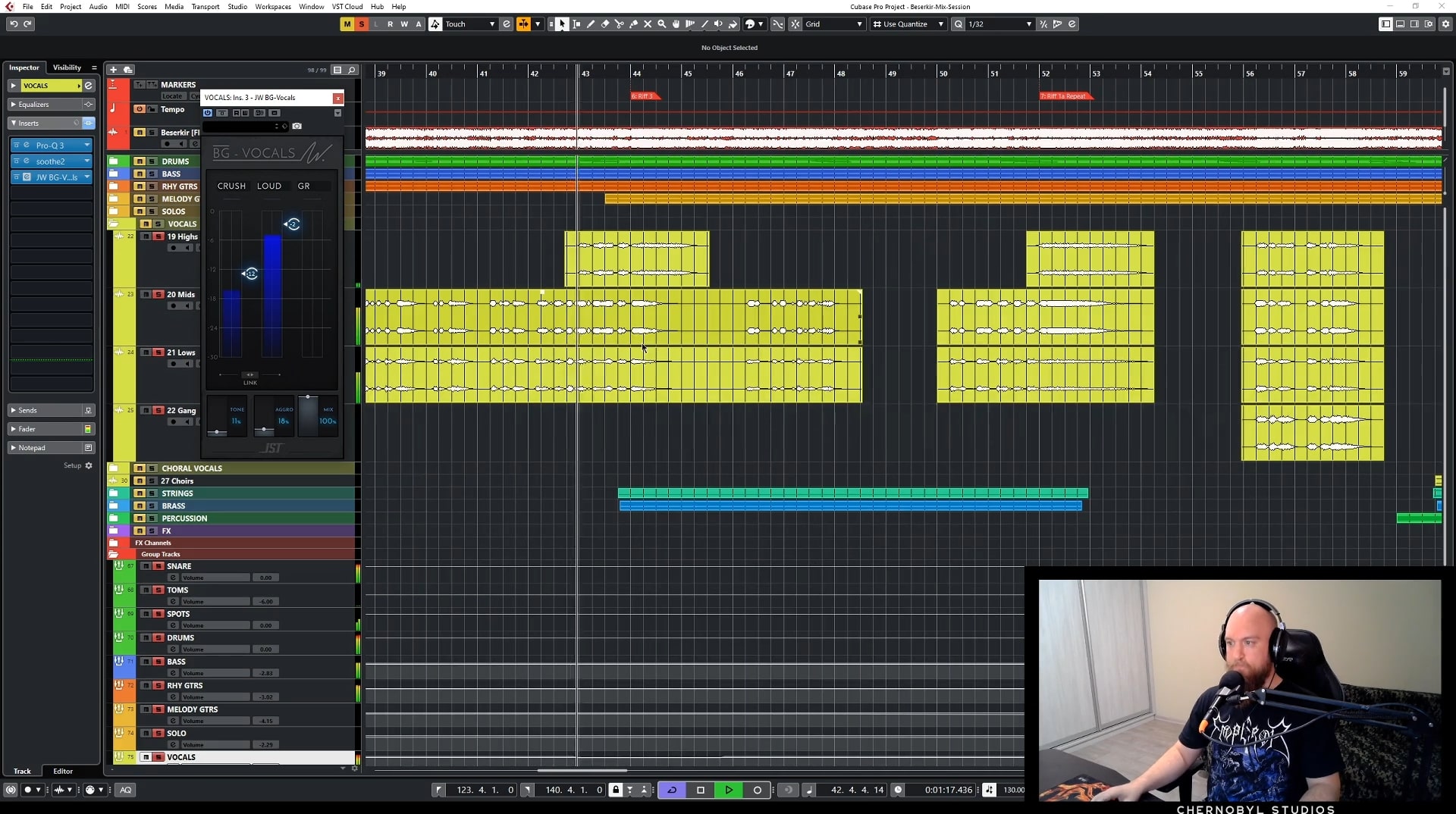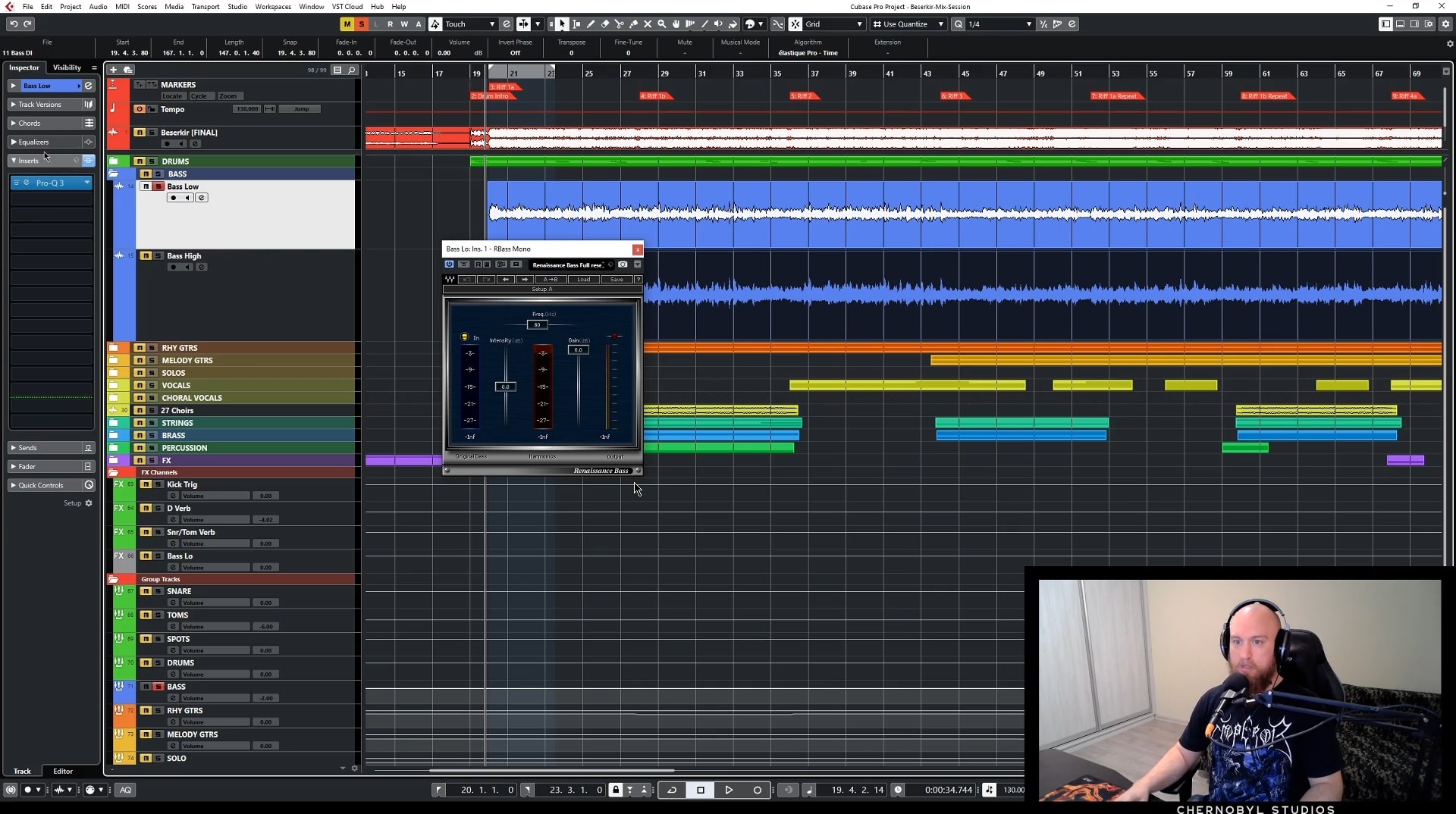 Discover The Secret To Big Metal Mixes:
We all know that Metal is about massive guitar stacks, in-your-face drums and aggressive vocals. 
But what's the underdog, the one element which actually makes your mix sound larger than life?
The answer is bass!
Even though the bass rarely stands out as an individual sound, it adds the oomph and fullness that every professional production requires
— and most amateur mixes are lacking in this aspect.
However, it's not your fault, because getting big bass tones in extreme metal is HARD. You are constantly fighting with fast tempos, hundreds of double-kick hits, and detuned guitars.
Learn how to create a mean, grindy bass sound that perfectly locks in with your guitars and drums, and finally achieve the energy and fullness your mix has been missing.
Take Your Mix Into Professional Territory:
Have you ever had this experience?
You've put countless hours of blood, sweat and tears into recording and mixing a song with your metal band.
But for some reason, you just can't seem to achieve the same impact you hear on pro-mixes.
No matter what you do, there seems to be an extra 10% of punch, clarity and aggression, which your mix is lacking.
If this is you, I've got good news!
Scott shares advanced techniques that allow you to take your mix from good to great.
Learn how to apply unique drum processing, additional sound effects and automation to squeeze that extra bit of life out of your mix.
Start creating mixes that are on-par with your favorite metal songs so your band can get the recognition it deserves.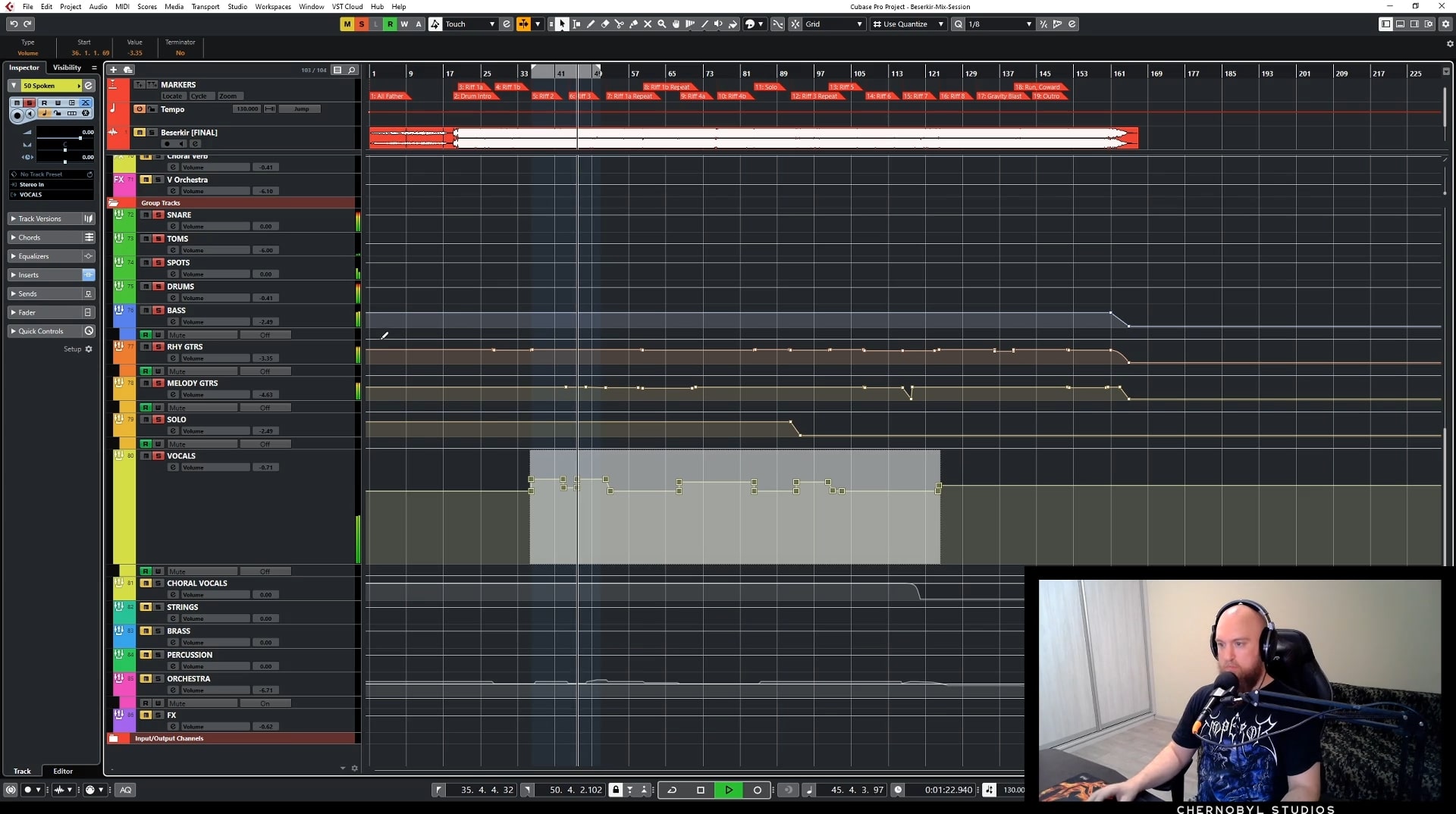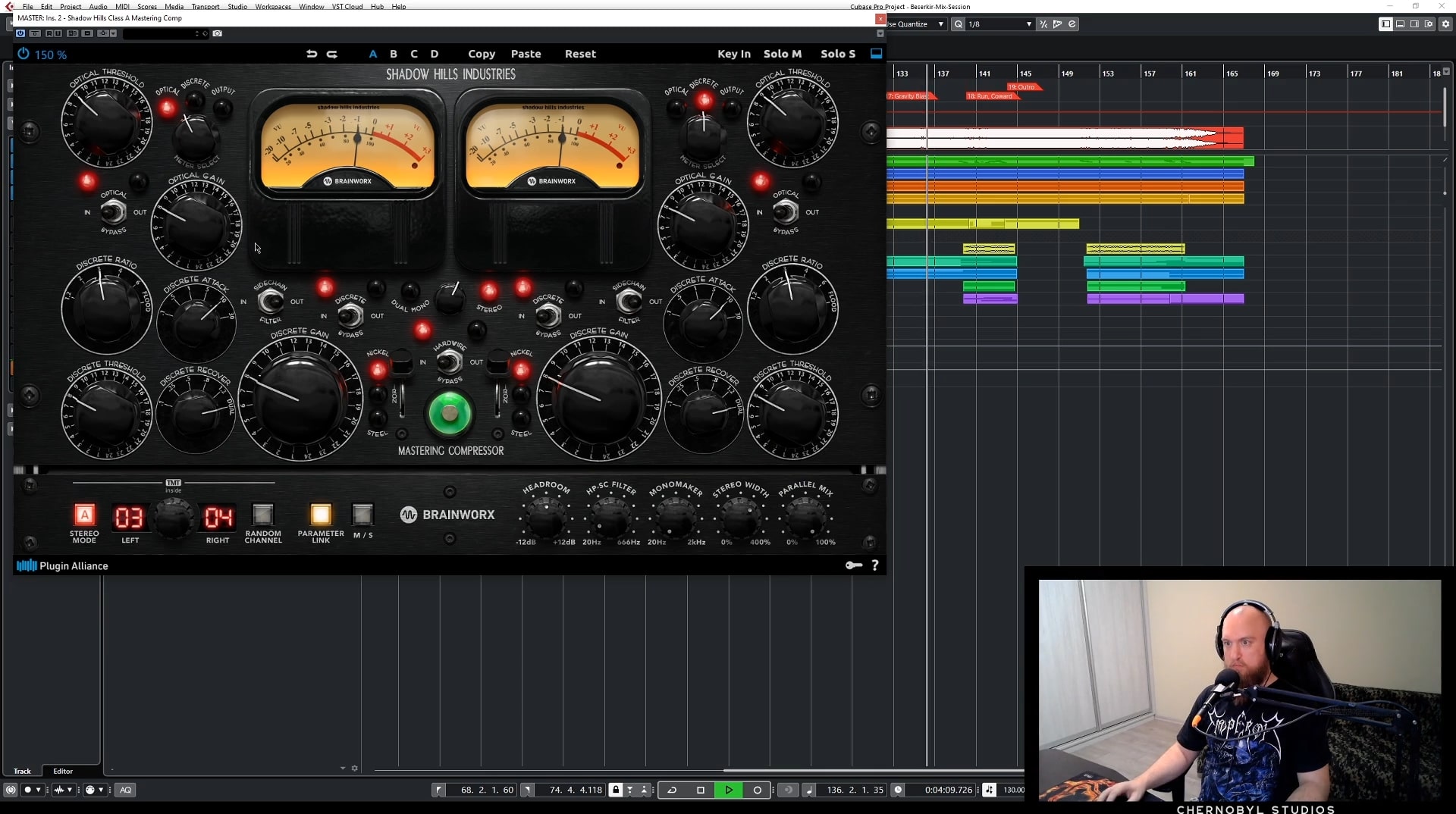 Make Your Mixes Translate In The Real World
Creating a mix that sounds great in your studio is only the first step.
If you want your song to be successful, you have to ensure it translates well in the real world.
More specifically: on any playback system your fans could possibly use!
Scott teaches you how to use Masterbus processing to achieve impact, take your mix to a competitive loudness, and adjust your frequency balance, so it sounds great on earbuds, a car stereo, or a full-fledged hifi system.
A Reliable Process To Creating Pro Mixes
With so many things to consider in the mixing phase, it can be easy to get lost in details, while missing the big picture.
In order pump out competitive mixes reliably, what you need a system.
A mixing process that simply works, which you can repeat over and over again.
That's exactly what Scott is giving you with this course: A step by step system, which ranges all they way from editing and session preparation to the final mix.
To make this process easy for you to follow, we've created a cheatsheet, which lists every step of the way, so you can turn out hard-hitting metal mixes on a regular basis.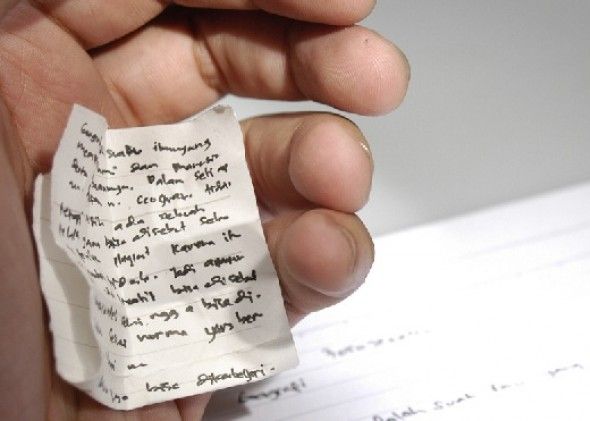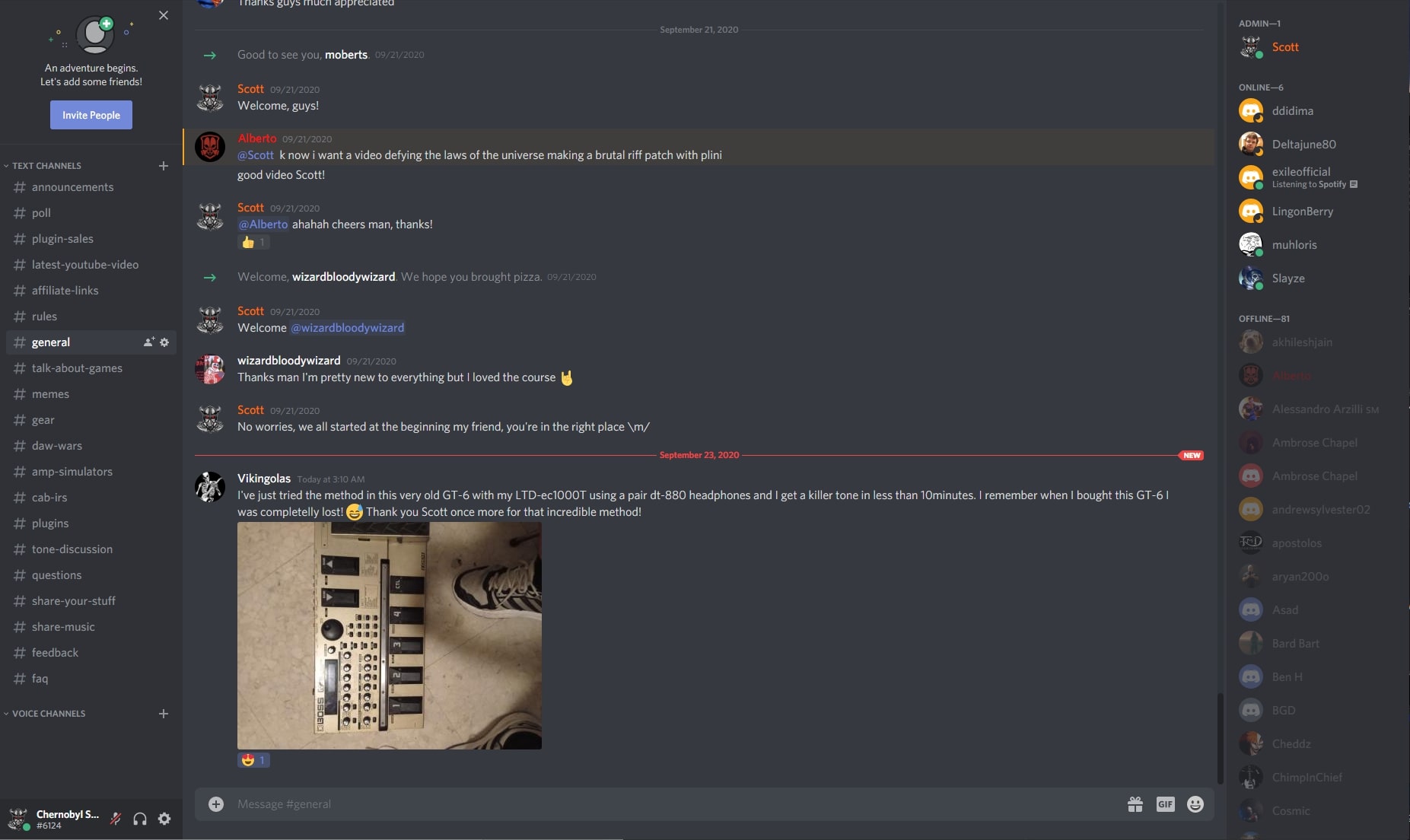 Become Part Of A Supportive Community
The best way to learn is to work closely with other producers and engineers. By receiving their input, sharing your experiences, you will grow significantly faster as an engineer.
That's why we've set up a curated Discord community, which is exclusive to members of this course, where you can ask questions and exchange ideas in a positive, troll-free environment.
Multitracks To Build Your Resume!

We've included the multitracks so you can mix the song for yourself. We've also included a license for you to use your mix on your website or portfolio to help you grow your mixing business.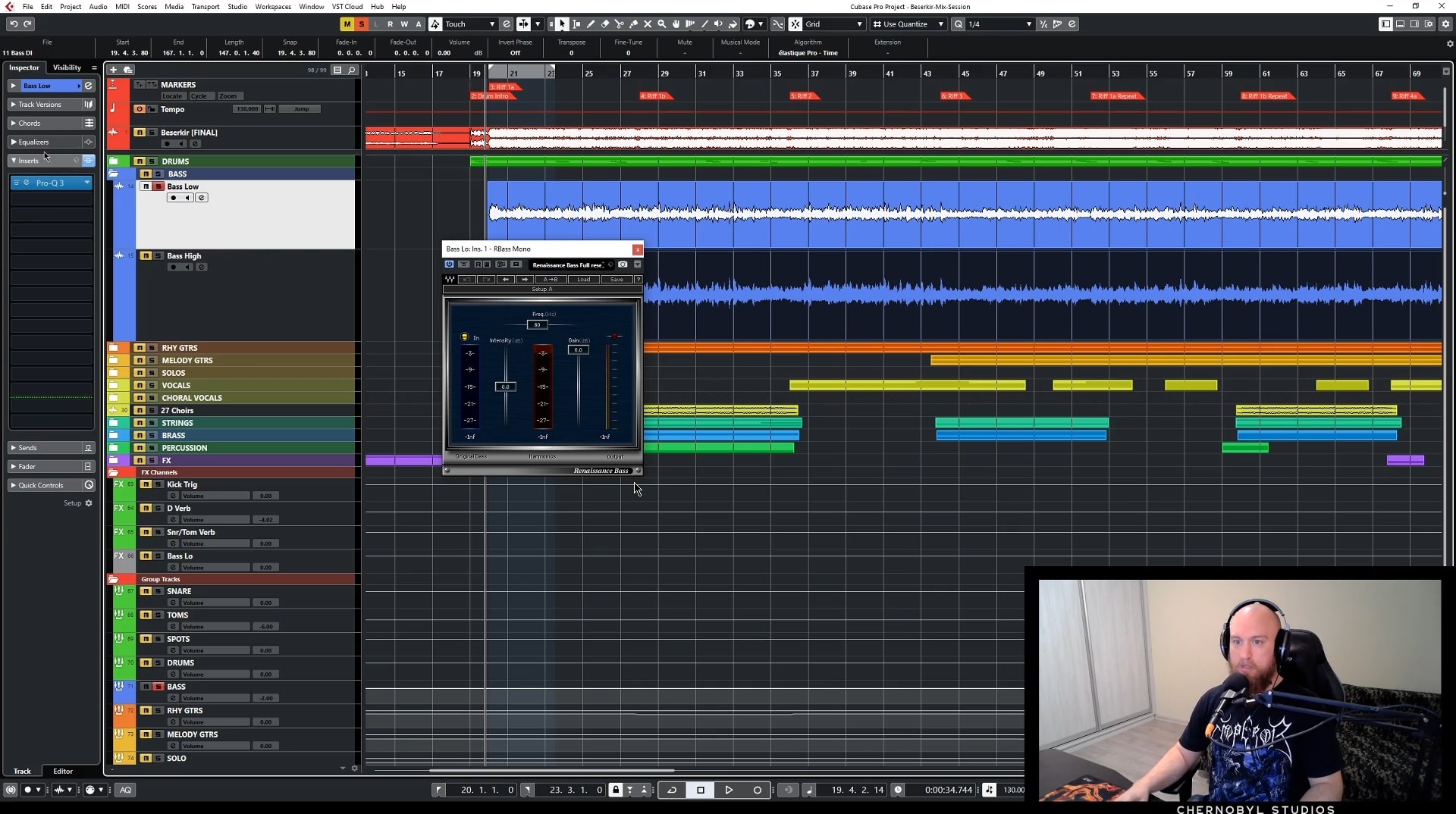 WHAT YOU'LL RECEIVE
Over 10 hours of detailed instruction from beginning to end: going from creating the drum editing session to learning how to prepare your mix for mastering—no stone unturned, no detail glossed over
Every single pre-production session (Drum Editing, Vocal Editing, Orchestral Arrangement & more)
The main mix session
ALL OF THE SESSION FILES: from raw recordings, unedited drums and choral tracks, the original orchestral MIDI file and the kick MIDI, and Scott's guitar tone presets, all the way to bounced edits and the final arrangement. Compare the before and after, practice editing yourself, and follow every step that goes into proper pre-production.
Scott's Cubase key commands and program preferences that you can load into your own copy of Cubase
Access to a curated, private Discord community reserved only for those inside the course
A PDF of the full list of plugins used and where to find them
A PDF of the musicians that helped write and record the song and their contact information
A mixing cheatsheet that details the steps I always take that you can reference when you are working on the course and future mixes
All future updates and content additions to the course will be FREE FOR LIFE
⬇
I'm Scott from Chernobyl Studios, and I'm just like you: a home studio musician and mixing engineer. From the beginning of my journey, all I ever wanted was to have a big, massive, metal guitar tone for my music. In 2013, I started to study mixing and tone crafting more…
Learn More
Endorsed by Legends and Pros Alike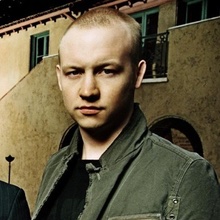 Issac Slade
Singer/Songwriter The Fray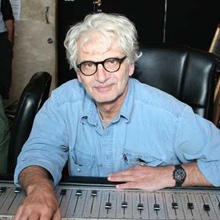 Jack Douglas
Legendary Producer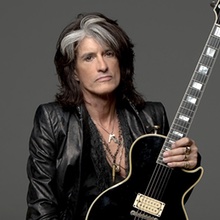 Joe Perry
Guitarist – Aerosmith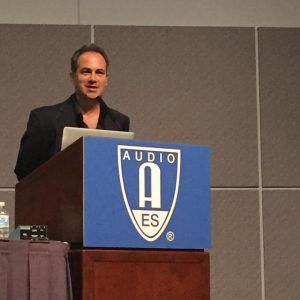 John Krivit
Past President, Audio Engineering Society
WHAT IF THIS COURSE DOESN'T WORK FOR ME?
When trying something new, there's always risk involved. But the bigger risk is often NOT doing anything at all! Even the best musicians and engineers in the audio industry keep learning on a daily basis – it's THAT important!
And in the end, all you really care about is your music, right?
So I ask you: What is the bigger risk? Not taking this course and having your Mixes stagnate over the next few months, or spending a few bucks to learn new concepts that could change your music forever?
However, I want to make 100% sure that you can only gain from this purchase. So I'm including a 30 Day Money Back Guarantee for you! You can take this full course right now, and if it doesn't help you take your Mixes to the next level you'll get a full refund, no harm done. You can even keep the files.
So don't hesitate: Pick up this course today and achieve the skull-crushing Metal mixes you've been looking for!
Frequently Asked Questions