Skyrocket Your Mixing Career
By Adopting A Highly Efficient Workflow
Would you love to quit your 9-5 job once and for all?

Establish a profitable audio business, which generates reliable income by mixing music full time?
Well.. there's ONE crucial aspect to achieving this goal: A highly efficient workflow!
Especially when working on bigger projects like EPs or Albums:
Your workflow can make the difference between earning $10 an hour or a $100!
But not only that: A sophisticated workflow also allows you to complete a lot more projects throughout the year, which increases the number of artists you're able to work with – and therefore your chances of being recognized as an engineer!
If you're looking to take your mixing career to the next level, this detailed, 5-hour class is the perfect fit:
Professional producer/mixer Alex Nasla shows you how to mix and master a full-blown 9-song Metal concept album in less than 10 hours:
Discover the best ways to set up your session & routing to mix quickly and efficiently

Achieve in-your-face drum sounds that'll cut through a dense mixes

Craft a massive and clean low-end (despite ultra- fast kick patterns!)

Create a huge soundstage by skillfully blending heavy guitars, synths & keys

Build tension and excitement in your mixes by using Automation

Make the album flow perfectly from beginning to end & achieve a cohesive sound throughout

Craft a radio-ready Master
Take this course today and skyrocket your mixing career:
What You'll Learn
A Proven System To Mix Albums FAST
Watching tutorials and learning new techniques is great!
However, too much information can become overwhelming
– and actually keep you from working efficiently if you're missing a plan, a strategy to approach your mixes.
With this course, Alex gives you a detailed breakdown on his approach to mixing albums FAST. Understand his workflow and philosophy and make them your own!
Powerful Organic Drums
Hard-hitting drums are the foundation of every great metal mix. However – especially in Metal – this can be quite challenging.
You're dealing with fast paced Kick and Snare patterns, which have to sound tight, punchy and cut through layers and layers of heavy guitars.
While doing all that, please make sure the low-end isn't cluttered up. – Good luck! 😉
This course teaches you the mixing techniques you need to craft teeth-rattling organic drum sounds and achieve the energy and impact you're looking for.
In-Your-Face Vocals
Especially in dense Metal mixes, it can be tough to make your vocals cut through the mix and compete with heavy guitars and drums.
Learn how to shape vocals to stay up-front at all times, enhance the character and emotion of the singer and add dimension by using effects.
Take Your Mix From Good To Great
Given enough time, any musician can create a decent sounding mix. However, it's the final 10-20% separates the men from the boys.
Learn how to add polish to your songs and create tension and excitement by using advanced automation.
Create A Massive Wall Of Sound
With multiple layers of heavy guitars, keys and synths taking up space in the arrangement, it can be easy to end up with a congested mix, that lacks definition, depth and energy.
This tutorial will help you understand how to skillfully blend multiple layers of instruments to create a massive wall of sound, while still giving each part it's own space in the mix.
Albums Which Stand The Test Of Time
If you're looking to mix albums which can stand the test of time, there are two things you want to achieve:
1. Create a well-rounded piece of art by maintaining a cohesive sound throughout the album
2. Take your listeners on a captivating musical journey, which makes them forget everything around them.
This course will teach you how to do both!
Mastering: Impact & Loudness
With budgets decreasing, mix engineers are often asked to master their own mixes.
Being able to offer this service to your clients will grant you a massive advantage over other engineers who don't!
Learn how to use plugins to turn out professional masters that can hold their own against any commercial release. – And provide your artists with a finished record, ready for iTunes, Spotify or the Radio.
Multitracks to Build Your Resume
We've included the multitracks so you can mix the song for yourself. We've also included a license for you to use your mix on your website or portfolio to help you grow your mixing business.
What people are saying about this course
I swear the most I've learned about mixing is from mastering engineers. This is the best video you've done in my opinion! Thanks Warren!
This is really inspiring to make music!!! The information is excellent!!!!
Alex Nasla is a musician, producer, recording, mixing and mastering engineer, Youtuber and software developer from L.A.. The singer and keyboardist of the Sony-signed Metal band "Witherfall" has been working in music production for over 10 years, spanning a wide variety of genres from Pop to Metal. Most recently, Alex…
Learn More
Endorsed by Legends and Pros Alike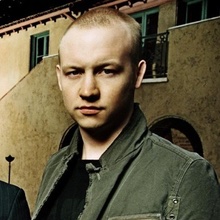 Issac Slade
Singer/Songwriter The Fray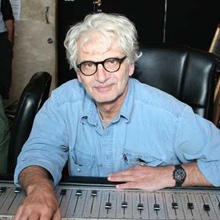 Jack Douglas
Legendary Producer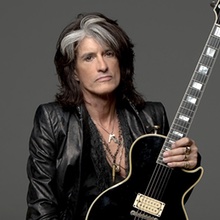 Joe Perry
Guitarist – Aerosmith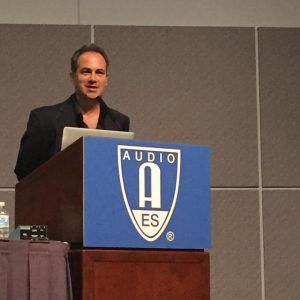 John Krivit
Past President, Audio Engineering Society
100% Satisfaction Guarantee
Don't wait to get your hands on this amazing content. You can buy this course right now for only $97. If for any reason you don't feel that your mixing has improved after watching this course, simply shoot us an email within 30 days and we'll give you a full refund, no questions asked.
Frequently Asked Questions