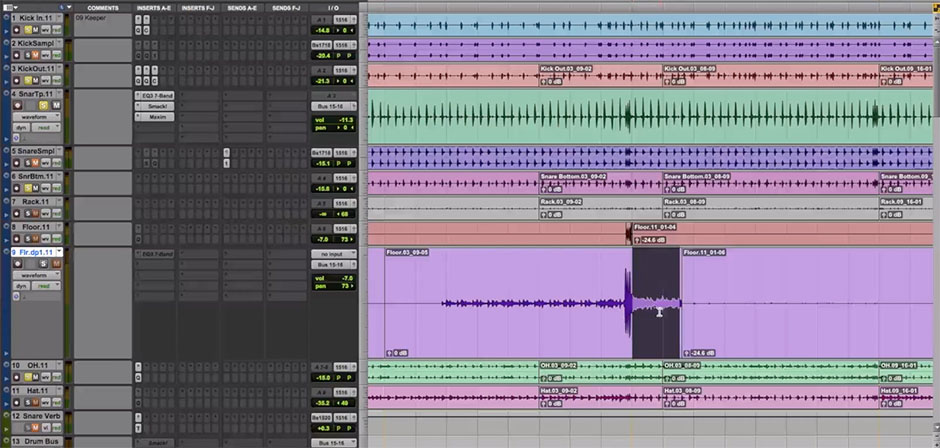 What You'll Learn
Download & Mix TWO Sets Of Multitracks
By World-Class Metal Bands
If you are looking to establish yourself as a sought-after engineer, the first step is to create a jaw-dropping resumé to showcase your skills.
We'd like to help with that!
For the first time ever on Pro Mix Academy, you'll receive not one, but TWO sets of world-class Multitracks with this course.
AMAZING, right !?
Work on two professionally produced, high-quality tracks, showcase your true potential as a mixer and have new bands line up to work with you!
Achieve Label-Quality Metal Mixes In Your Project Studio
I know it can sometimes feel like a Meme, when people tell you:
'You can achieve pro-level mixes on a budget!'
It's probably all just a marketing gag, right?
Well… check this out:
Over the last 10 years, Jordan Valeriote has been hired by Major Labels such as Universal, and mixed records for Metal acts such as Silverstein, Forevermore, Counterparts and Interval.
– From the comfort of his small project studio!
Using an affordable set of nearfield monitors (no subwoofer), a pair of headphones and a selection of plugins (ZERO analogue gear).
Check out the mix Jordan crafted on this minimal setup:
Does this sound like something you'd like to achieve in your own studio?
Then this course is designed for you!
Discover every detail of Jordan's process, as mixes the song 'Panthogen' from scratch, in real time.
No shortcuts, no secrets: See every move he makes and understand the reasoning behind every decision.
As a bonus, we're even throwing in a full breakdown of Jordan's mix of 'Face Of The Earth' by Silverstein.
Still not sure this will work for you?
Here is our guarantee:
If your mixes don't get improve within a month of taking this course, we'll give you a full refund, no questions asked!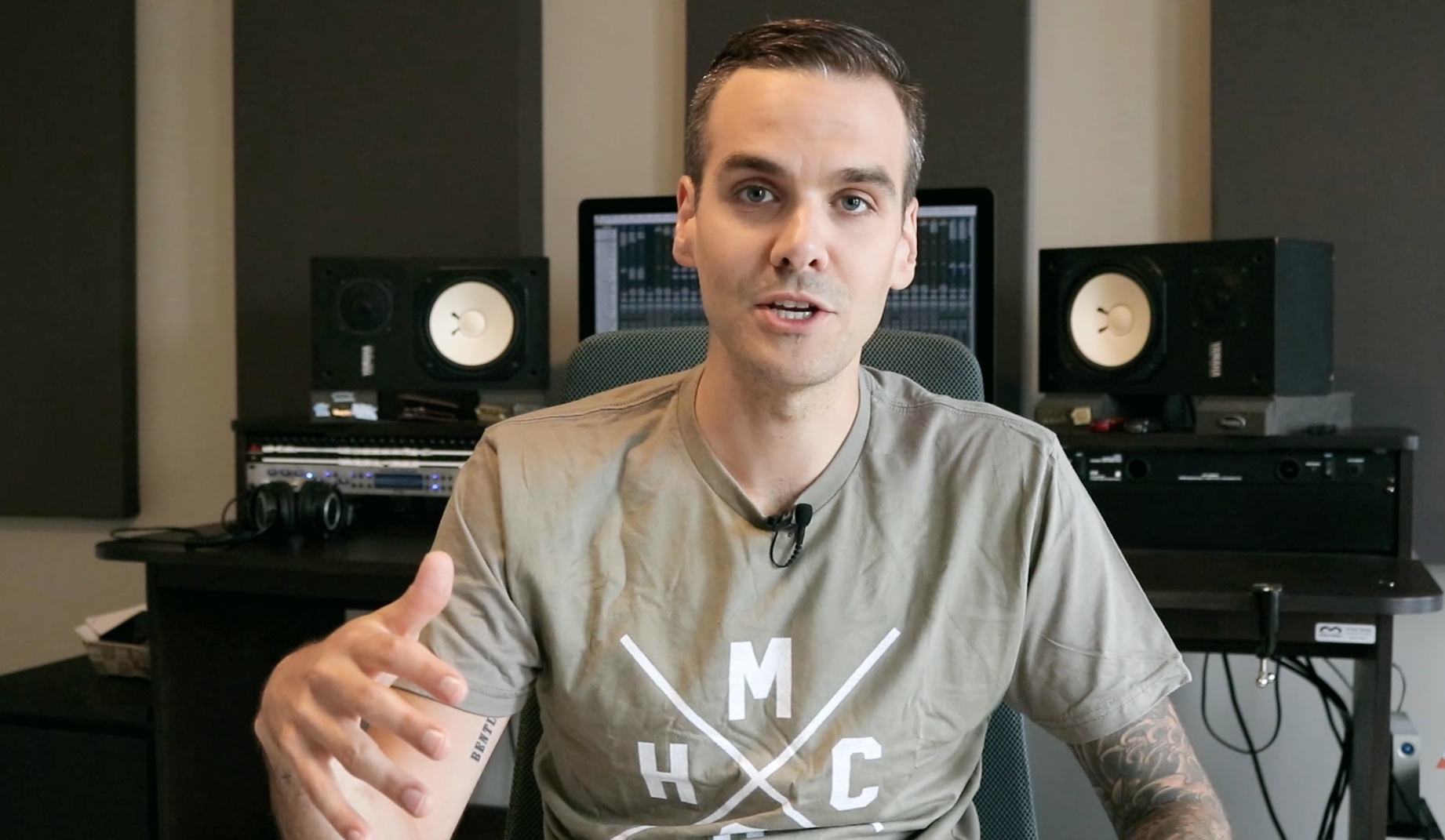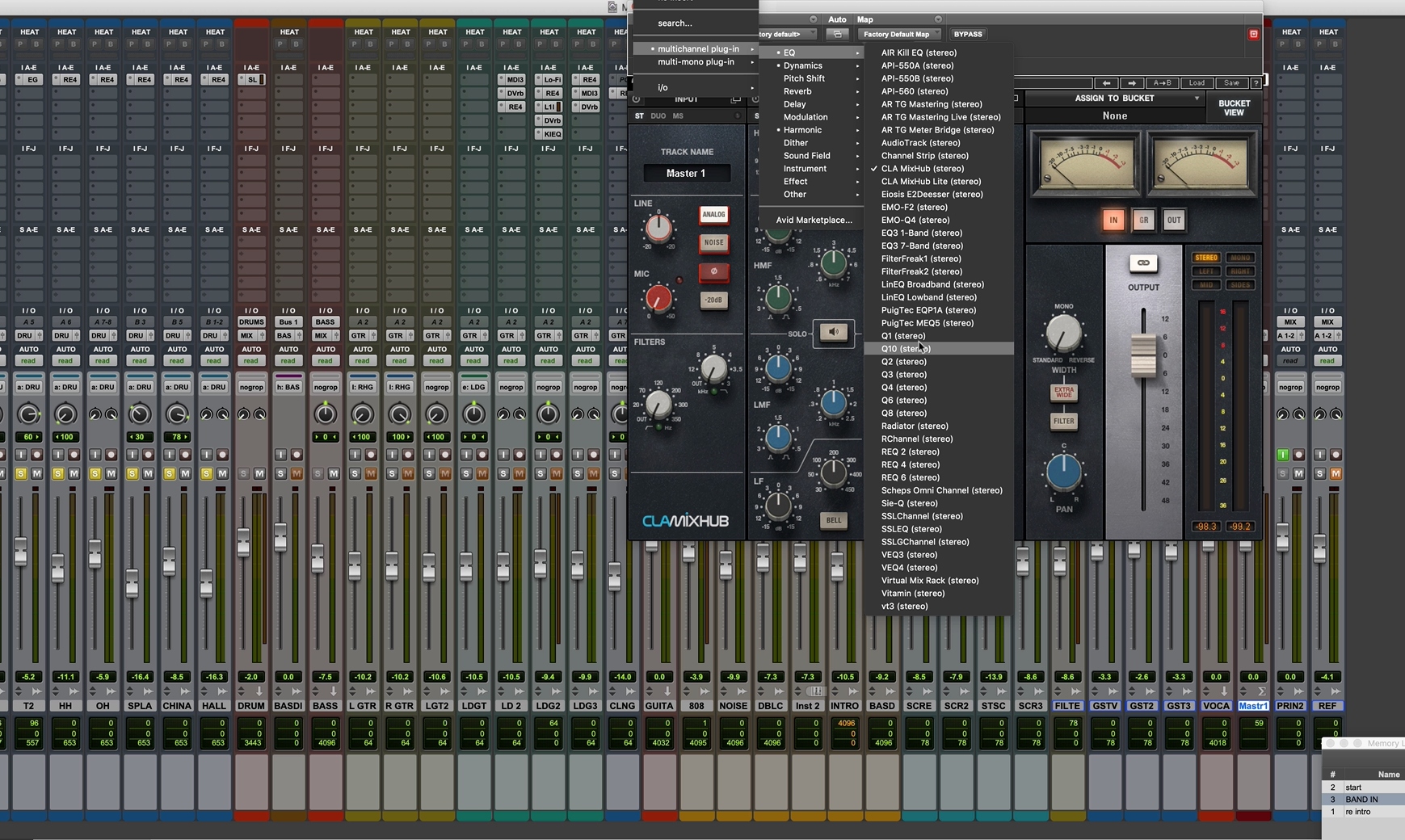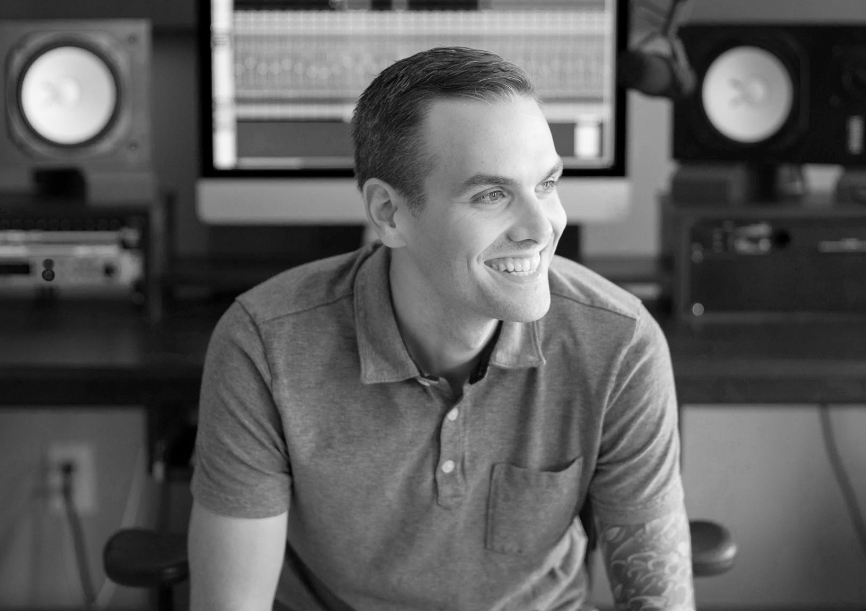 Earn A Reliable Income Mixing Music:
Do you dream of earning a substantial side-income with your music, or even getting into it full time?
Good news: You absolutely can!
There's just one caveat: If you're looking to establish a profitable audio business, you HAVE to be efficient.
No more spending days – or even weeks – on a mix.
You need to be able to turn around competitive mixes, FAST!
But how?
By adopting a reliable workflow.
A system, which allows you to stay in the creative zone and achieve the sound you're after quickly, without having to worry about the technical side.
In over 10 years or working as a professional mixer, Jordan has developed such a system.
A highly efficient process, which will get you the results you want, no matter which song you're working on.
Learn how to turn out finalized, competitive mixes within a single day and avoid hours of headaches, tweaks and endless revisions.
Get Your Band The Recognition They Deserve
Have you ever had this experience?
You've put countless hours of blood, sweat and tears into recording and mixing a song with your Metal band.
But for some reason, you just can't seem to achieve the same impact you hear on pro-mixes.
No matter what you do, there are these extra 10% of punch, clarity and aggression, which your mix is lacking.
If this is you, I've got good news!
Jordan shares little-known, but super easy-to-use techniques that allow you to take your mix from good to great.
Learn how to apply unique drum processing, advanced automation and parallel mixing (no, not just parallel compression) to squeeze that extra bit of life out of your mix.
Create label-quality Mixes that are on-par with any commercial release on Spotify, so your band can finally get the recognition they deserve.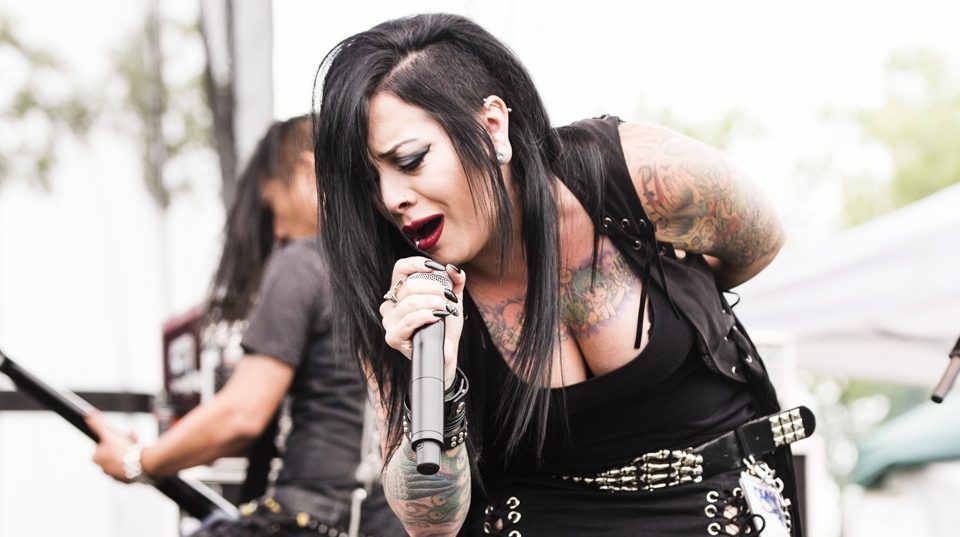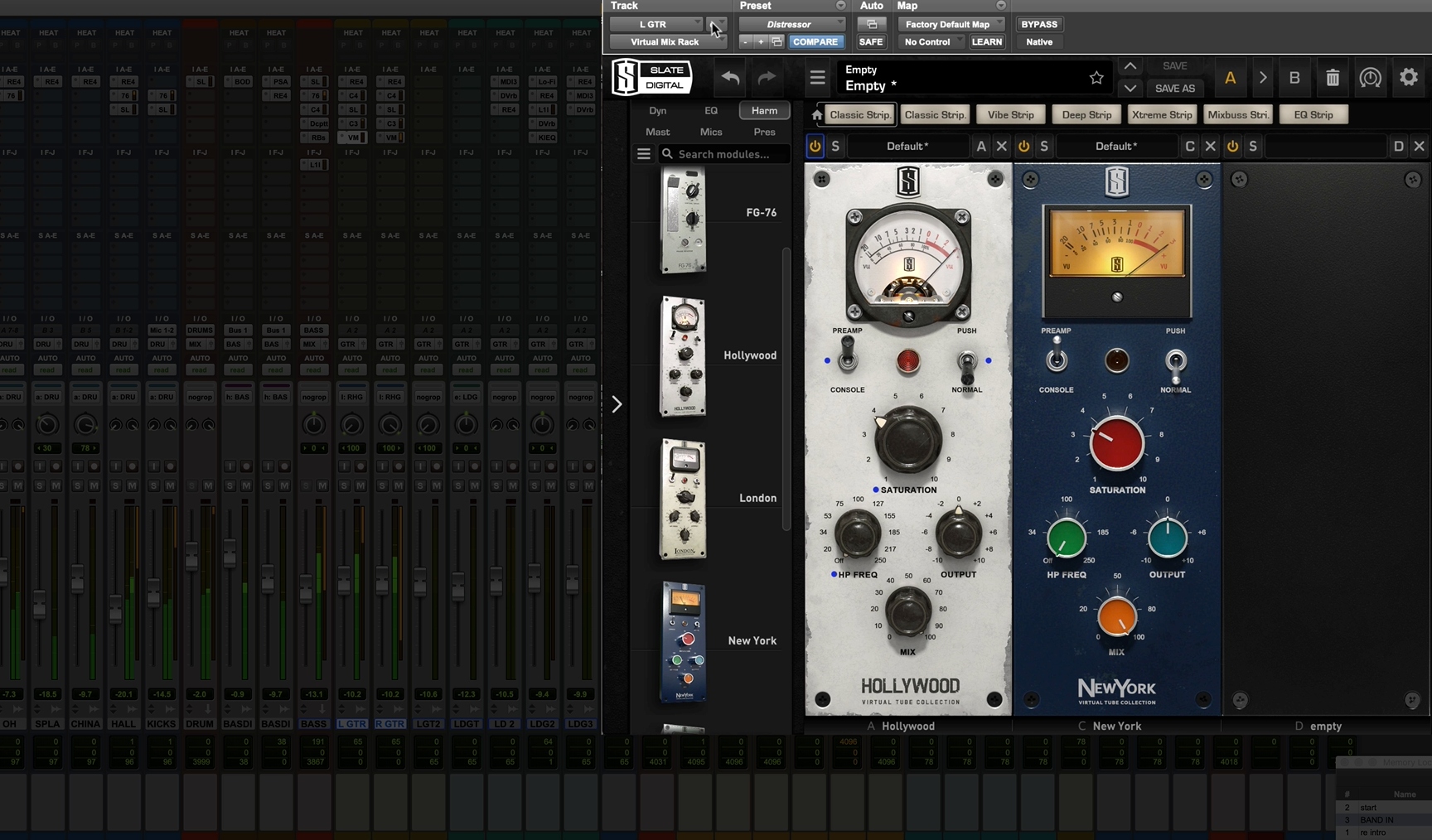 Craft Hard-Hitting Organic Drum Sounds
Hard-hitting drums are the foundation of every great Metal mix. However – especially in Metal – this can be quite challenging.
You're dealing with fast-paced Kick and Snare patterns, which have to sound massive, yet punchy and cut through layers of heavy guitars.
In this chapter, you'll learn advanced drum processing techniques (honestly, some of this stuff I've never seen before!) to make real recorded drums sound super tight and punchy, while maintaining the unique character of the kit.
As a bonus, Jordan is throwing in all samples used in this session.
The samples have been recorded for Silversteins's 7th album, in a wordclass studio with a vintage Neve Console. They are not available anywhere else.
Now, you can get your hands on them for the first time ever!
Create A Massive Wall Of Sound
What separates Pro mixes from the rest? The power, width and definition they achieve in their electric guitars.
Somehow, pro mixers manage to create a massive wall of sound. Yet, each individual guitar sounds so clear and 3-dimensional, that you feel you can touch it.
In this course, you'll learn the techniques you need to get it done!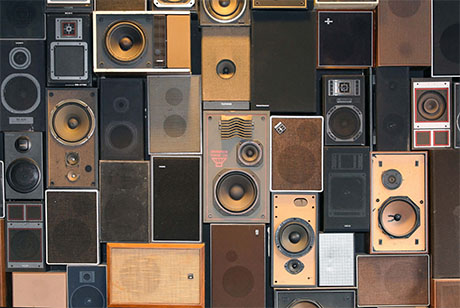 Achieve Competitive Loudness
In the modern age, you'll  often be asked to master your own mixes, so the song can instantly be released on Itunes or the Radio.
However, this can be quite challenging, especially in Metal!
Jordan shows you simple steps you can implement to add glue to your mix and achieve competitive loudness – without sacrificing the punch and aggression you've worked so hard to achieve.
In addition, you'll discover a simple way to adjust your overall frequency balance to make your mixes translate well across all playback systems.
What people are saying about Jordan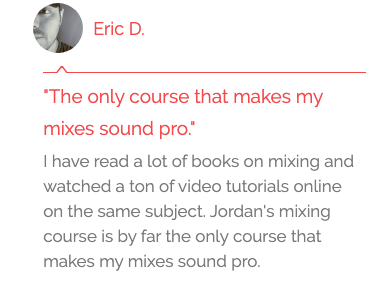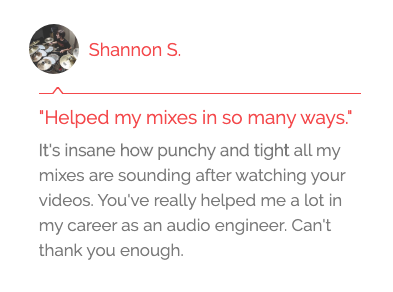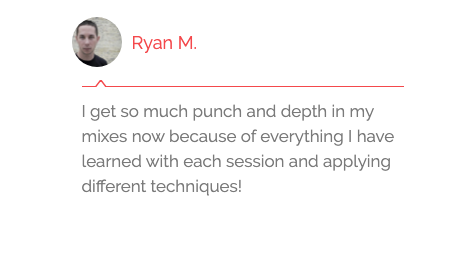 ​After playing in hardcore/metal bands for years, I fell in love with the studio. It became my dream to make records professionally, and I was able to achieve that dream only a few years after starting out. I've been a self-employed producer/mixer for over 10 years and have worked with bands like Silverstein, Neck Deep, Forevermore, Intervals, Counterparts, Nick Johnston, Auras and many more. This only matters because I believe it's entirely possible for you to live the same dream. After seeing thousands of students upgrade their work forever - some of them even quitting their jobs to go full time in the studio - I'm committed to helping more aspiring engineers achieve their goals without wasting any more precious time or money.
Learn More
Endorsed by Legends and Pros Alike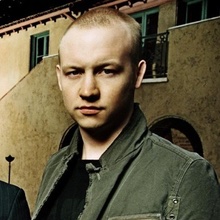 Issac Slade
Singer/Songwriter The Fray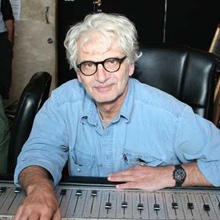 Jack Douglas
Legendary Producer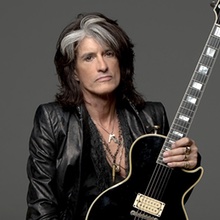 Joe Perry
Guitarist – Aerosmith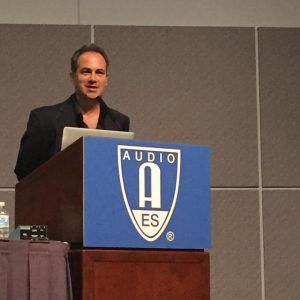 John Krivit
Past President, Audio Engineering Society
100% Satisfaction Guarantee
Don't wait to get your hands on this amazing course. You can  pick it up right now for only $127. If for any reason you don't feel that your mixing has improved, simply shoot us an email within 30 days and we'll give you a full refund, no questions asked.
Frequently Asked Questions