SKYROCKET YOUR SKILLS BY LEARNING FROM AN ACCOMPLISHED METAL ENGINEER
The veil is lifted and the strategies and concepts you need are revealed.
While it's easy to get distracted by the latest and greatest gear, plugins, and "hot" tricks, the real key to a great mix is mastering the techniques, concepts and thought process used by professional engineers.
Glenn shares his acquired knowledge of over 20 years of experience recording & producing Metal and teaches you all the techniques (and why he uses them) you need to achieve the sound you're after.
Getting access to this knowledge will allow you to make massive leaps forward in your mixing skills, overcome roadblocks and frustrations, and work you way up to becoming a trusted mixing authority that bands are begging to work with.
What You'll Learn
Mic Placement:
Glenn shows you exactly where to place mics to achieve massive metal drums and skull crushing guitar and bass tones.
Mixing Drums:
Punchy drums are the cornerstone of a metal mix. Learn to craft drum sounds that rattle teeth!
Editing Drums
Learn how to tweak and edit a drum performance without losing the humanity.
Mixing Heavy Guitars:
Create a wall of sound by blending multiple layers of heavy guitars.
Understand the interplay between guitars, bass and drums.
Special Effects:
Create mood and feeling in your mix by using special effects.
Mixing Bass:
Achieve a gritty bass tone with a well-defined low-end.
Learn not just the how, but why
A/B examples can be great, but you'll also learn why we make the decisions we do. You'll add tons of strategies, tips and tricks to your arsenal of tools.
Learn how to mix powerful drums
What separates an amateur sounding mix from a professional one? Many will say powerful drums is a big part of it. We agree! Develop your mixing skills by following each of our methods.
Learn how to mix skull crushing guitars and bass.
Glenn teaches you how to fine-tune your guitar & bass sound and make them "crush skulls" by shaping them with EQ & Compression.
Multitracks to Build Your Resume
MULTITRACKS TO BUILD YOUR RESUME
We've included the multitracks so you can mix the song for yourself. We've also included a license for you to use your mix on your website or portfolio to help you grow your mixing business.
IN THE BOX
INCLUDING:
• Glenn's final mix for reference
• All of Glenn's reaper mix presets
• Edited & Unedited drums (so you can practice)
• DI Tracks for guitar reamping
• 3 hours of video tutorials
Follow Glenn every step of the way, in pursuit of a great mix that translates across playback systems.
What people are saying about this course
Glenn Fricker is one of YouTube's most followed Audio Engineers. His recording and mixing tutorials have been watched millions of times. He has been professionally recording since 1997 and, in 2004 won "Album of The Year" in Unrestrained Magazine. Over the last 20 years, Glenn has worked with artists such…
Learn More
Endorsed by Legends and Pros Alike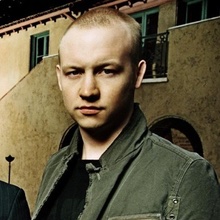 Issac Slade
Singer/Songwriter The Fray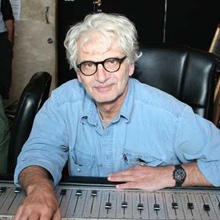 Jack Douglas
Legendary Producer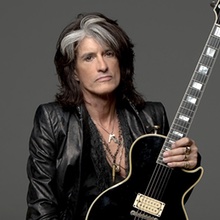 Joe Perry
Guitarist – Aerosmith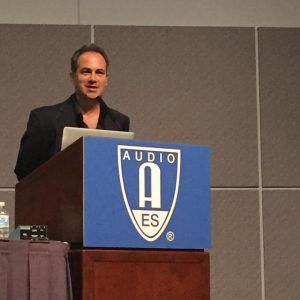 John Krivit
Past President, Audio Engineering Society
100% Satisfaction Guarantee
Don't wait to take your mixing to the next level. You can buy Producing Prog Metal with Glenn Fricker right now for only $37. If for any reason you don't feel that your mixing has improved after watching this course, simply shoot us an email within 30 days and we'll give you a full refund, no questions asked.
Frequently Asked Questions