MASTER HEAVY GUITAR RECORDING
ONCE AND FOR ALL
What You'll Learn
The perfect mic for YOUR guitar tone
If you surf audio forums, you'll find a million different opinions on which mics to use to achieve killer guitar tones. So what is it? Should you use a 57? Maybe a 421, or a Royer? And if so, what's the best way to place your mic?
The answer is: It all depends on the sound your after!
I'll show you a simple step-by-step process to shoot out the mics you already own and find the perfect fit, which compliments your unique tone and playstyle.
Capture The Biggest Guitar Sounds Humanly Possible
When it comes to recording heavy guitar, microphone placement matters: A LOT! Even moving the mic a few millimeters can change your sound drastically!
Learn how various mic positions impact your tone, understand when to record on- and off-axis, use the Fredman technique, and discover how to multi-mic your cab to create a massive mix.
Recording Discipline: 6 Secrets To Pro Guitar Recordings
Playing live and recording are two completely different beasts.
In this module, I'll teach you six ways to tweak your guitar, to achieve pro-level recordings – without having to spend a dime
All About Amps & Cabs
Dialing in a great amp tone is an art in itself. In this module, you'll discover the difference between 4 popular amps and understand how to dial in your gain and EQ section for maximum impact, while maintaining clarity and definition.
But we don't stop there: I'll also show you how to blend multiple amps and cabinets, to create a unique tone and build a massive wall of sound!
Crushing Leadtones That Blend Perfectly With Your Rhythms
Creating a lead sound which stands out from the rhythms, while still blending well with the mix can present a challenge. There are multiple ways to achieve this, from switching amps, pickups, mics, adding effects and lot more.
Learn how to use ALL of these techniques, so you can come up with your own unique lead tone that has people begging for more.
Master Effect Pedals
If you're a guitar nerd like me, you've probably spent days and weeks refining your sound with effect pedals. But the question is: Where in your chain does each pedal sound best? Should you put it before the amp, or in the effects loop?
We'll go over 5 popular effects (chorus, delay, overdrive etc.) and show you exacly where to place them to optimize your tone.
Take Your Tracks Into Pro Territory: Mixing & Editing
By using the recording techniques we've covered in the earlier modules, you will already have amazing tracks to work with. However, there are a couple of neat tricks you can apply during mixing, which will take your sound even one step further.
Learn how to edit, blend multiple takes and use EQ & Compression and take your tracks into professional territory.
Kiss Sub-par Guitar Recordings Goodbye
We've all been there: we've spent hours dialing in the perfect tone and recording a stellar performance. But when it comes to mixing, we notice we're f*****
Maybe the mic dropped out, or the gain wasn't set correctly – either way our recordings are completely unusable!
That's where reamping can save your ass: Learn how to reamp any guitar track and dial in the perfect tone in post, so you end up with pro-grade guitar sounds no matter what happened during the session.
Stop With The Noise!
Do you have a cranky neighbour threatening to call the cops if you don't 'stop the noise'? Or simply a significant other who you don't want to disturb during her beauty sleep?
Well…you don't have to let that stop you from making amazing records!
In the 'Silent Recording' module, I'll show you two ways to achieve killer guitar recordings without risking jail time. ?
Multitracks to Build Your Resume
We've included the multitracks so you can mix the song for yourself. We've also included a license for you to use your mix on your website or portfolio to help you grow your mixing business.
COURSE LAYOUT
Part 1 – Welcome to Total Heavy Guitar
Part 2 – Mic And Speaker Selection
Part 3 – Mic Position And Dialing An Amp
Part 4 – Dialing In A Lead Tone
Part 5 – Pedals And Overdrive
Part 6 – Multiple Mics
Part 7 – Gain Staging On The Board
Part 8 – Fredman Technique And Quad Tracking
Part 9 – Pick Strength
Part 10 – Preamp Shootout
Part 11 – Reamping And Blending Cabs
Part 12 – Amp Head Shootout
Part 13 – New Vs Old Strings
Part 14 – Improving Your Sound
Part 15 – Tracking, Editing, And Mixing
Part 16 – Hybrid Systems And Silent Recording
Part 17 – Bass Traps, Tuning Stability, Bridges, And Truss Rods
Part 18 – Get Out There and Make Some Metal
What people are saying about this course
Glenn Fricker is one of YouTube's most followed Audio Engineers. His recording and mixing tutorials have been watched millions of times. He has been professionally recording since 1997 and, in 2004 won "Album of The Year" in Unrestrained Magazine. Over the last 20 years, Glenn has worked with artists such…
Learn More
Endorsed by Legends and Pros Alike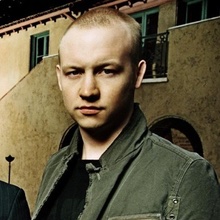 Issac Slade
Singer/Songwriter The Fray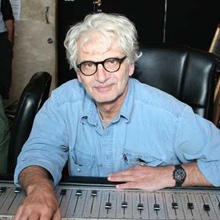 Jack Douglas
Legendary Producer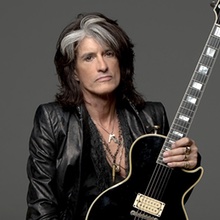 Joe Perry
Guitarist – Aerosmith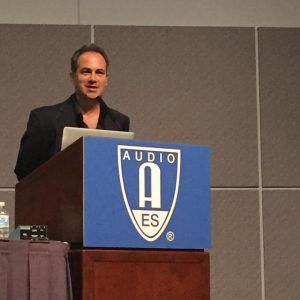 John Krivit
Past President, Audio Engineering Society
100% Satisfaction Guarantee
Don't wait to get your hands on this amazing content. You can buy this course right now for only $97. If for any reason you don't feel that your mixing has improved after watching this course, simply shoot us an email within 30 days and we'll give you a full refund, no questions asked.
Frequently Asked Questions