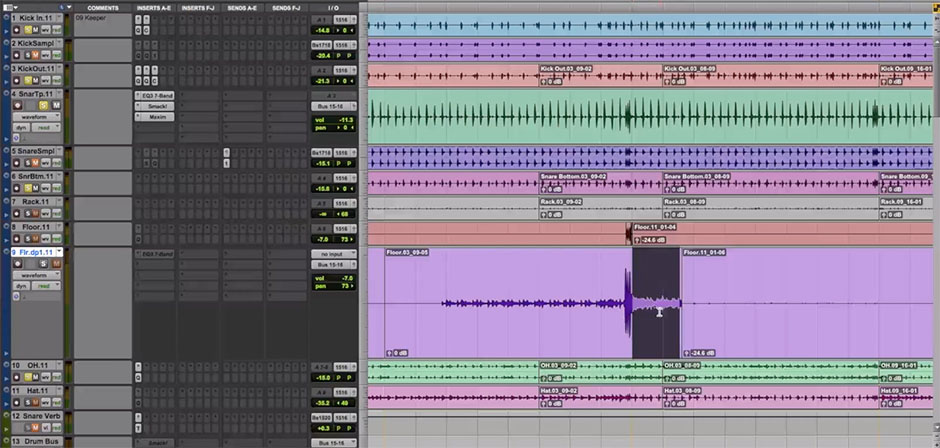 Multitracks to Build Your Resume
We're including the multitracks of all of the courses and sessions, so you can download the files and mix the songs for yourself. We're also including a license for you to use your mixes on your website or portfolio to help you grow your mixing business.
What You'll Learn
Craft Drums That Rattle Teeth!
Hard-hitting drums are the foundation of every great metal mix. However – especially in Metal – this can be quite challenging.
You're dealing with fast paced Kick and Snare patterns, which have to sound tight, punchy and cut through layers and layers of heavy guitars. And while doing all that, please make sure the low-end isn't cluttered up. – Good luck! ?
This tutorial will teach you the mixing techniques you need to craft teeth rattling drum sounds without using Samples!
Achieve the energy and impact you're looking for, while maintaining the signature sound of the band.
Create A Massive Wall Of Sound:
Recording and Mixing Metal guitars is an art form in itself.
With multiple layers of heavy guitars taking up space in the arrangement, it can be easy to end up with a congested mix, that lacks definition, depth and energy.
This tutorial will help you understand how to shape your guitar tones to create a massive wall of sound, while still giving each part it's own space in the mix.
Fine tune Your Guitar Tone In Post-Production:
In the heat of the session, it might not always be possible to dial in the perfect guitar tone for every part.
You are looking to capture a performance and a vibe – and tweaking guitar tones for hours can kill that vibe quickly!
But here's the good news: Even if a part doesn't sit perfectly in the mix right away, you can still fine tune it in post: by reamping your guitars!
Learn how to get stellar guitar tones using real amps and cabs, as well as (included in the premium version of this course) impulse responses – and make your guitars sit perfectly in the mix every time.
Achieve A Professional Vocal Sound
Vocals are the king of the song – in any genre! This tutorial shows you how to mix two completely different vocal styles:
1. Ethereal Opera Vocals
2. Scream/Deathmetal Vocals
– And make them work together as one!
Tighten Up Performances & Preserve The Energy Of The Band:
In a perfect world, we'd be recording seasoned session musicians, that have perfect timing, outstanding dynamic control and never miss a note.
However for most of us, that's rarely the case.
– And that's perfectly fine!
You can still achieve stellar performances with a little help from Pro-Tools editor.
Learn how to invisibly fix timing issues on fast double-kick runs, get rid of guitar squeeks and hum and discover how to seamlessly replace drumhits that the drummer missed.
By using Glenn's techniques, you'll be able maintain the vibe of the band and make your edits sound so natural that noone would ever guess it was edited.
Control Drum Bleed:
Metal drummers tend to hit their drums HARD. – And rightfully so. It's Metal god-dangit!
However, these energetic performances can cause drum bleed to spill over into various microphones, which causes lots of trouble in the mixing stage.
Learn a simple technique to isolate the bleed the from each microphone and gain total control over your drum sound. Dial in just the right amount of bleed to give your drums a raw and natural feel, while still achieving clarity, impact and punch in the mix.
Take Your Mix From Good To Great:
Given enough time, any musician can create a decent sounding mix. However, it's the final 10-20% that separates the men from the boys.
Learn how to add the final polish to your song, discover how to create tension and excitement by using advanced automation and take your mix into professional territory.
Bonus: Drum Recording Breakdown
Are you also interested in the recording and production side of things?
Then we've got a special treat for you!
Glenn visits the 'Union Sound' in Toronto and interviews recording engineer Darren McGill, to give you a complete breakdown of the drum recording chain.
Get insights on microphone selection and placement, as well as Preamps, EQ and Compressors on the way in.
Multitracks to Build Your Resume
We've included the multitracks so you can mix the song for yourself. We've also included a license for you to use your mix on your website or portfolio to help you grow your mixing business.
What people are saying about this course
Compression
Reverb
Delays
Chorus
Gain Staging
Widening
EQ
Mixing Workflow
Console Emulation
Using Aux Busses
Editing
De-essing
Automation
Buss compression
Expander
Gating
Dealing with Phase issues
Controlling Drum Bleed
Endorsed by Legends and Pros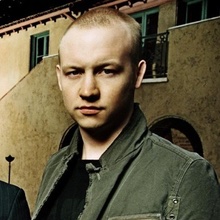 Issac Slade
Singer/Songwriter The Fray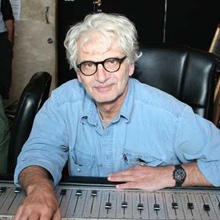 Jack Douglas
Legendary Producer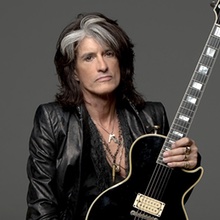 Joe Perry
Guitarist – Aerosmith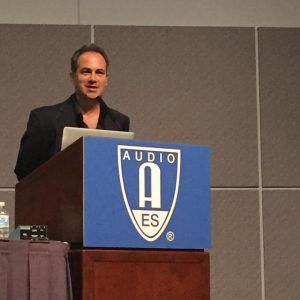 John Krivit
Past President, Audio Engineering Society
100% Satisfaction Guarantee
If you follow your dreams and try to build a career for yourself, there's always risk involved. But if you truly want to be successful in music, the bigger risk is NOT taking action at all. Even the best engineers in the audio industry keep learning new things on a daily basis – it's THAT important!
This is a great opportunity to learn from one of the best Mixing Engineers in the industry.
So let me ask you: What is the bigger risk? Not taking this course and having your productions stagnate over the next months, or spending a few bucks to learn new concepts that could change your music forever?
However, I want to make 100% sure that you can only win with this purchase. So I'm including a 30 Day Money Back Guarantee for you! You can pick up this course right now, and if it doesn't help you take your tracks to the next level you'll get a full refund, no questions asked. You can even keep the files!
So don't pass up on this!
Frequently Asked Questions