Mixing Simplified:
Master The 4 Essential Mixing Tools
Mixing is fun! There is nothing more satisfying than taking an already great production and making it even more powerful, lush, and captivating.
However, especially when first starting out, Mixing can seem like somewhat of a black art.
There is an endless array of gear and techniques you could use. And you can literally spend weeks on end learning new tips on Youtube.
But where should you start? Which are the most crucial things you need focus on in order to take your sound to the next level?
Well… if we break it down, there are only 4 essential tools that'll get you 90% of the way to a professional mix:
EQ, Compression, Delay and Reverb.
In this course, professional engineer and audio educator Sara Carter guides you through using these 4 essential mixing tools in an easily digestible, step-by-step manner. – So you can master each of these techniques and unlock a whole new world of possibilities for your music!
Whether you are a band member or artist, looking to release competitive songs on Youtube, or Spotify, or you are an aspiring Mixing Engineer looking to hone your craft: This course is for you!
With detailed explanations of foundational concepts,  as well as in-depth walkthroughs of advanced techniques, training exercises, PDFs, and cheatsheets, this is the most comprehensive, well-structured course you'll find online.
But don't take my word for it.
You can pick up Sara's course right now, work through all of the videos and training materials. If your mixing hasn't improved tremendously after taking this class, we'll give you a full refund. No questions asked. You can even keep the files!
There you go. We've taken away all risk for you.
So what are you waiting for? Take this class today and watch your music grow in ways you never imagined possible!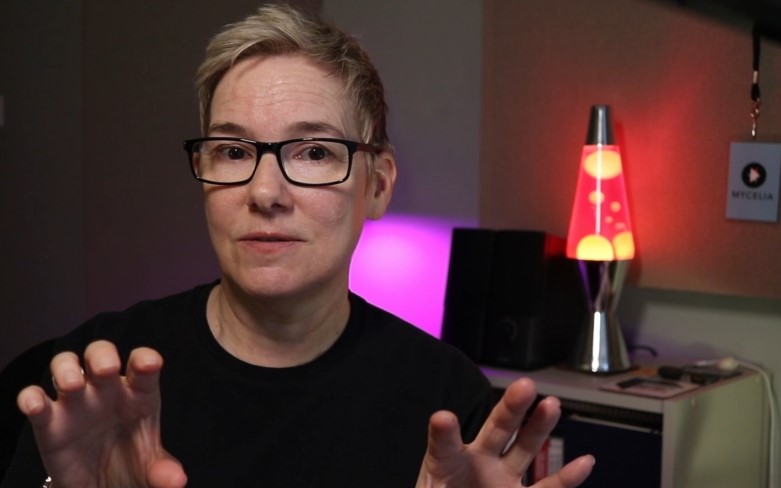 What You'll Learn
Understand The Essence Of Sound
Many of us are writing, performing, and producing music on a daily basis.
But have we ever taken the time to truely understand the essence of sound?
What are 'notes' and pitches made of? How does sound travel? How do sound textures and timbre come about?
This introductory chapter will provide you with a deep understanding of audio, which will greatly improve your decision making during a mix, while also coming in handy if you're ever looking to accoustically treat your room!
Master The Most Powerful Tool In Audio: EQ
EQ is arguably the most powerful tool available to us.
It allows us to shape the tone of individual instruments, remove unpleasant room ressonances, create clarity and definition in the mix, add presence, fullness and a lot more. We can even use EQ to position instruments front-to-back on the  virtual soundstage and create the illusion of a wider stereo image!
When applied properly, EQ can truely bring our recordings to life and make our performances shine.
Poor EQ decisions on the other hand can instantly ruin a perfectly great arrangement.
So how can we make good EQ choices? How can we reliably work with what we're hearing through our speakers?
(Side note: I still remember the days when I used to print my mix and check it in my car 5 times a day! No, you're not alone. And yes, it sucks! ;-))
These questions and a lot more are covered in this course.
You'll learn the ins and outs of each EQ parameter, which EQ types there are and which purposes to use them for, all the way to real-life mixing examples, ear training exercises, and Cheatsheets with starting points for common instruments.
After taking this class, you'll be able to expertly handle the beast called EQ. And create mixes with more clarity and definition than ever before!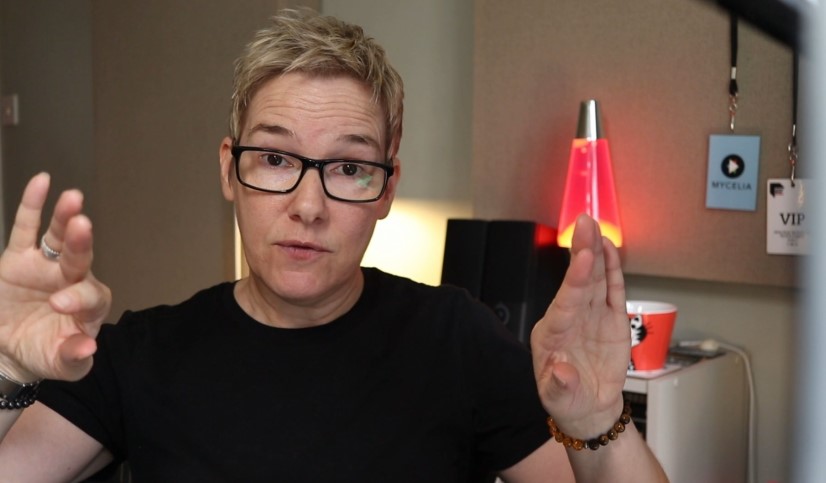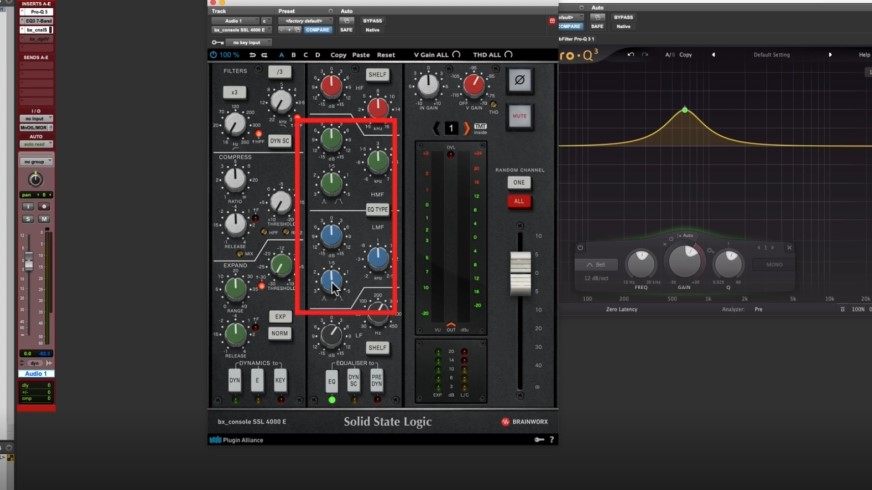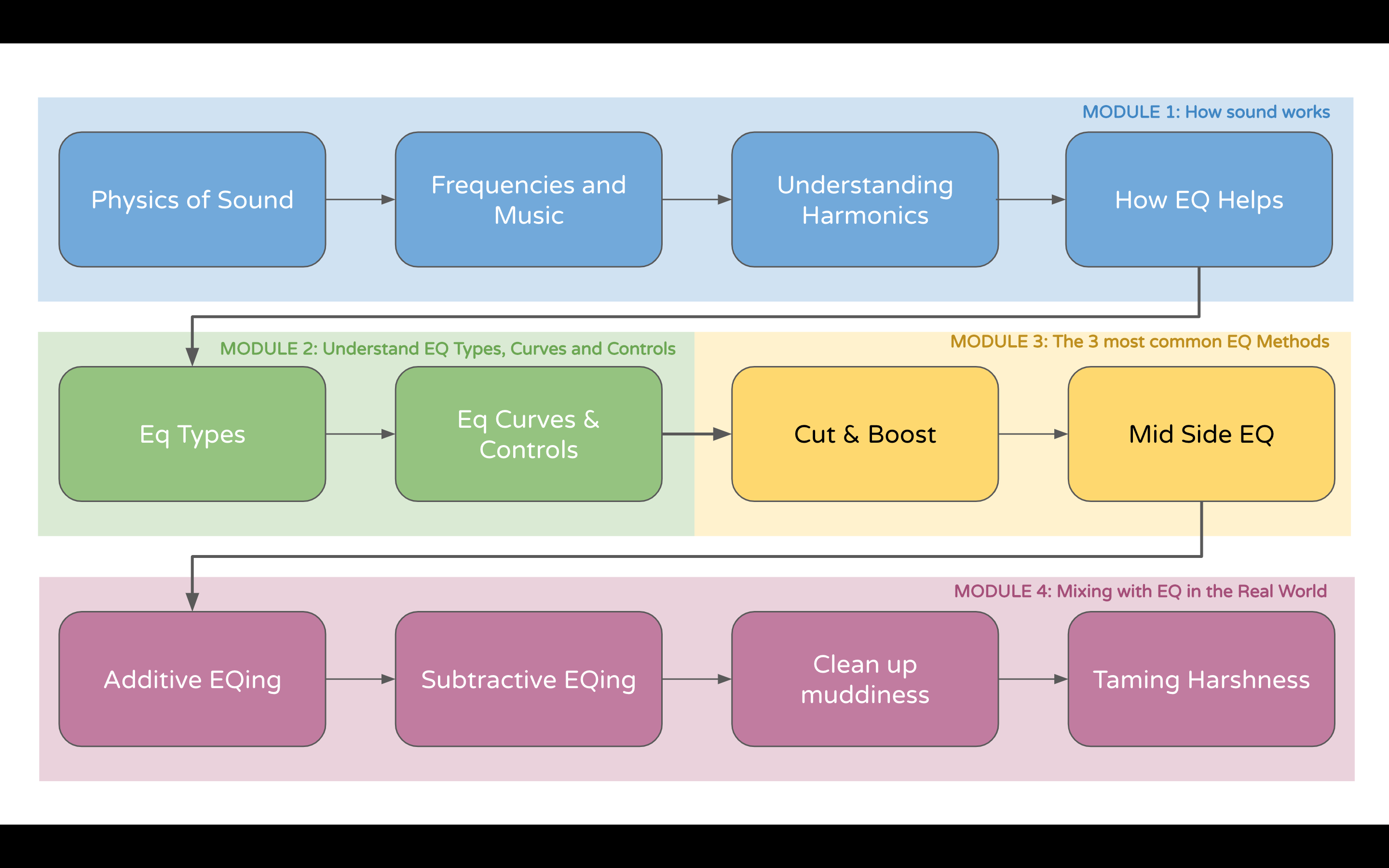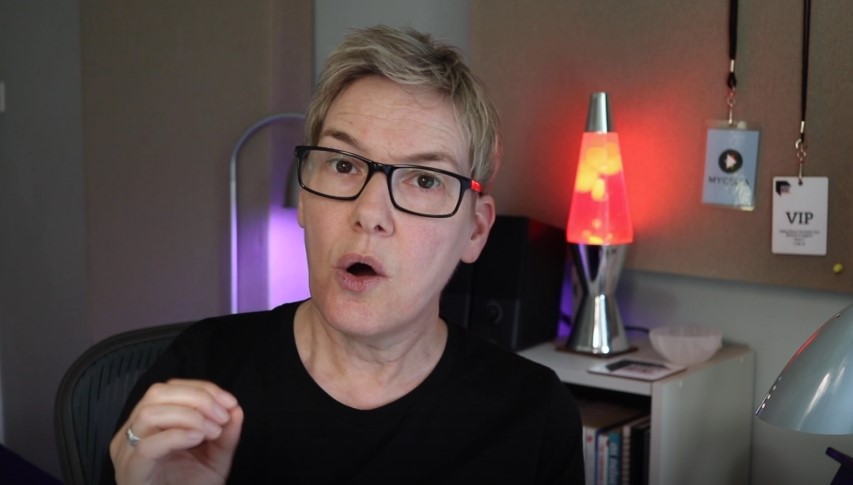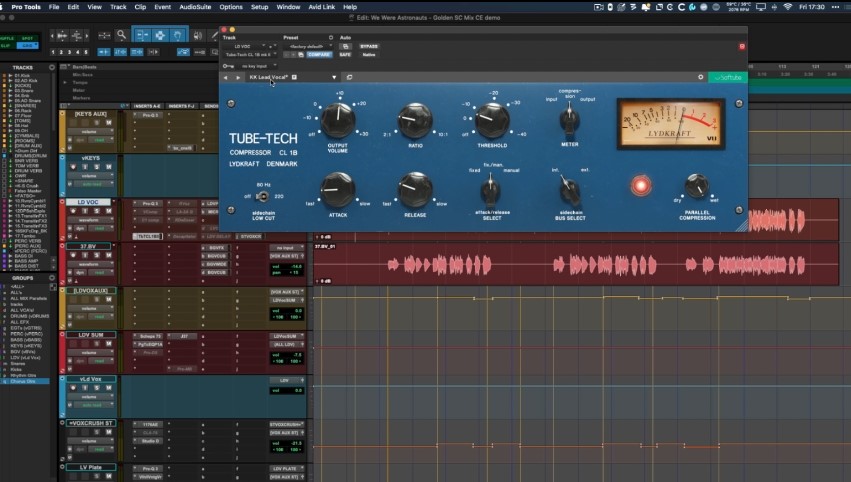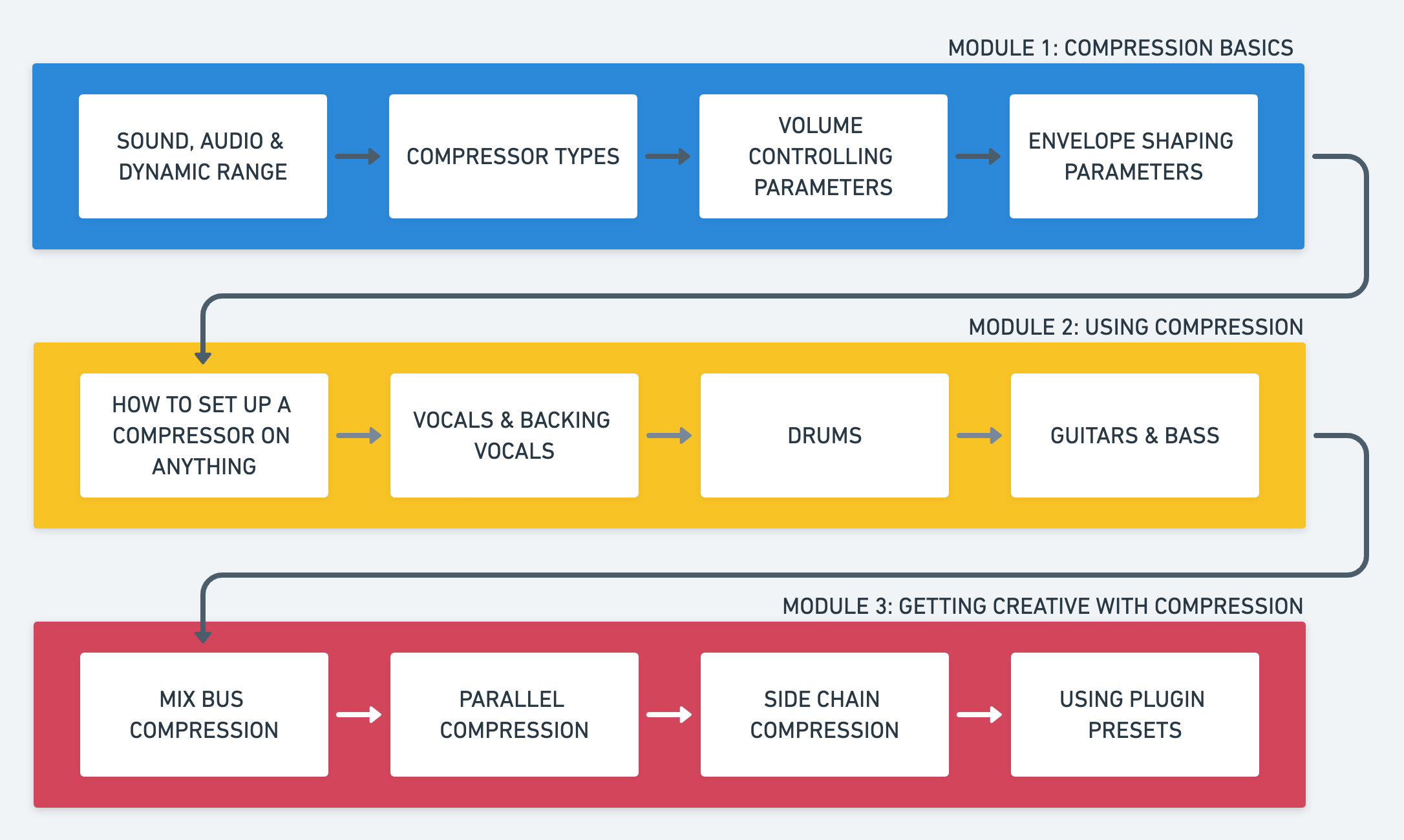 Compression – A Beautiful Mystery?
For many engineers, Compression is one of the hardest techniques wrap their head around.
Even multi-Grammy winner Dave Pensado admitted that it took him about 10 years to fully understand this concept!
But what makes compression so confusing?
In addition to there being multiple compressor types, which all sound vastly different, compressors usually have 4 parameters which all work in conjunction with each other. – Which means if you turn one knob, you'll also have to turn the others!
To top it all off, there are widely used concepts such as sidechain-compression, parallel compression, multiband compression, expanders and more.
We all know that compressors are powerful tools, which can take the impact and energy of our songs to a new level.
But how?
In this chapter, Sara will guide you through the jungle of compression techniques, saving you years of trial and error.
To start, you'll learn how to choose the right compressor type, and expertly set each parameter to achieve the exact results you're looking for.
Even out the dynamics of a performance
Add fullness and glue to a whole mix
Shape the transients (=punch) of percussive instruments such as drums
Bring out emotion and energy in vocals
and a lot more!
After that, we'll take a deep dive into advanced concepts and get you on the fast-track to using techniques which have taken pro-engineers years to develop.
Take this class today and lift the vail of mystery once and for all!
Create A 3-Dimensional Soundstage
The one thing I admire the most about pro mixers is the incredible detail, depth and dimension they are able to achieve in their mixes.
Every instrument has its own unique space in the mix and sounds so clear that you feel like you can touch it.
Great mixers manage to fully immerse their listeners in sound. – And that's what you're going to learn about in this chapter.
Using Reverb and Delay!
You'll receive an in-depth walkthrough of different Reverb/Delay types and their controls, and discover how and when to use each one in a real life mixing scenario.
After taking this class, you'll be equipped with go-to settings for every common instrument, as well as the knowlegde to adjust your settings to perfectly match the source material.
Sign up today and create more spacious, and 3-dimensional mixes than ever before!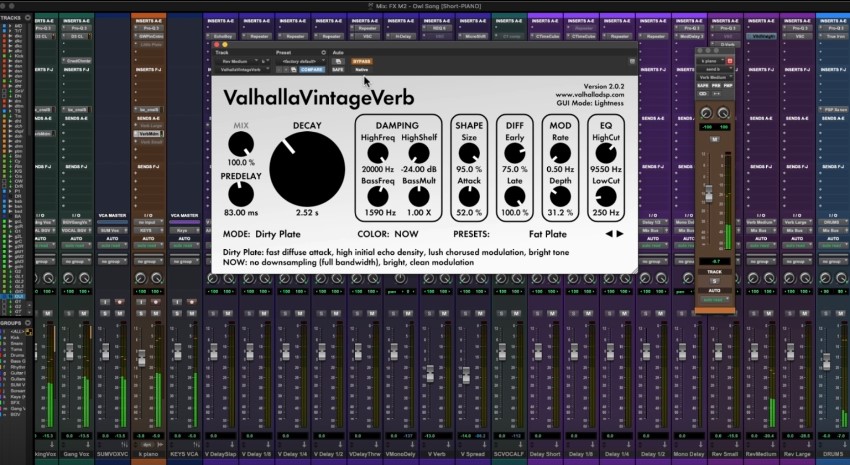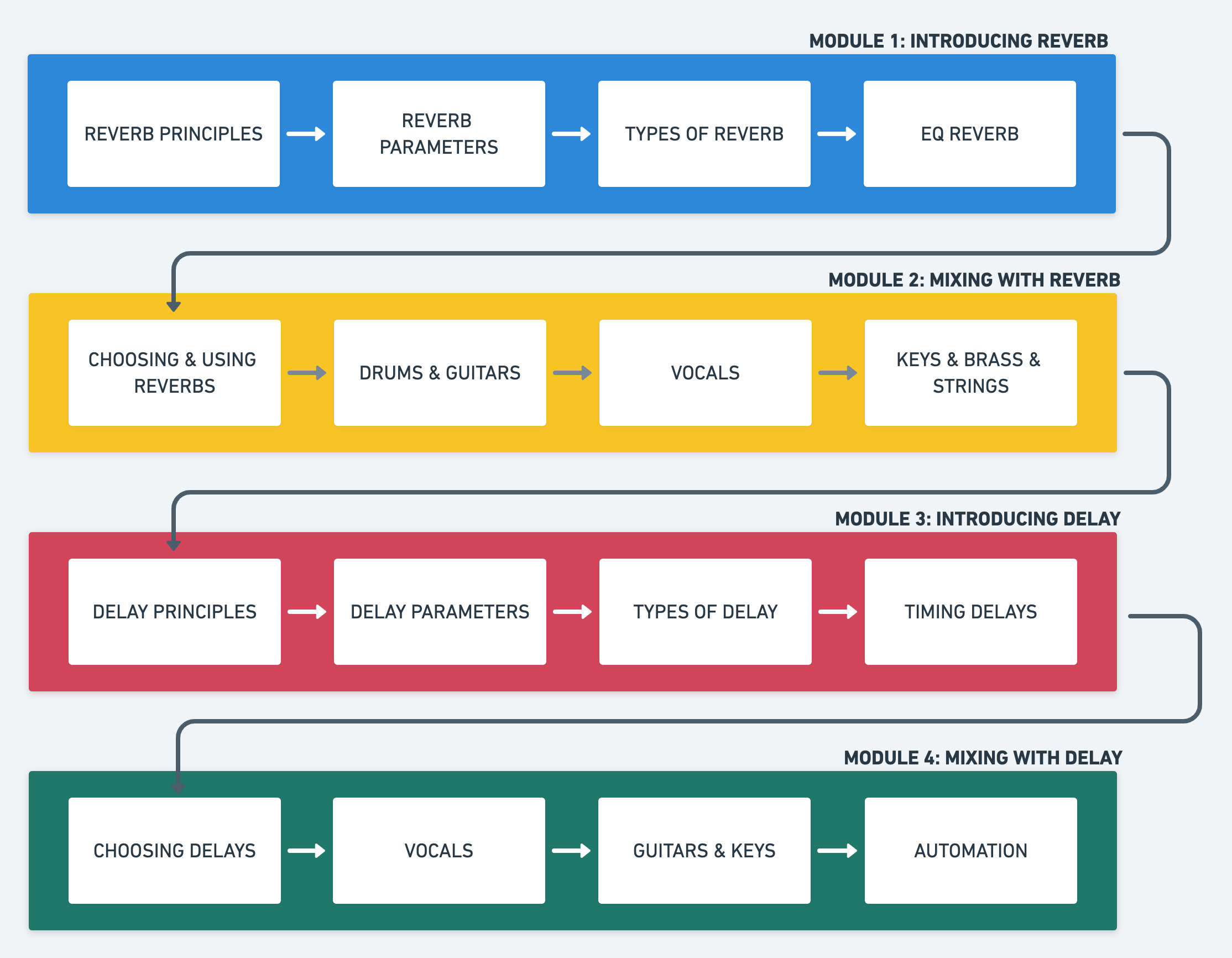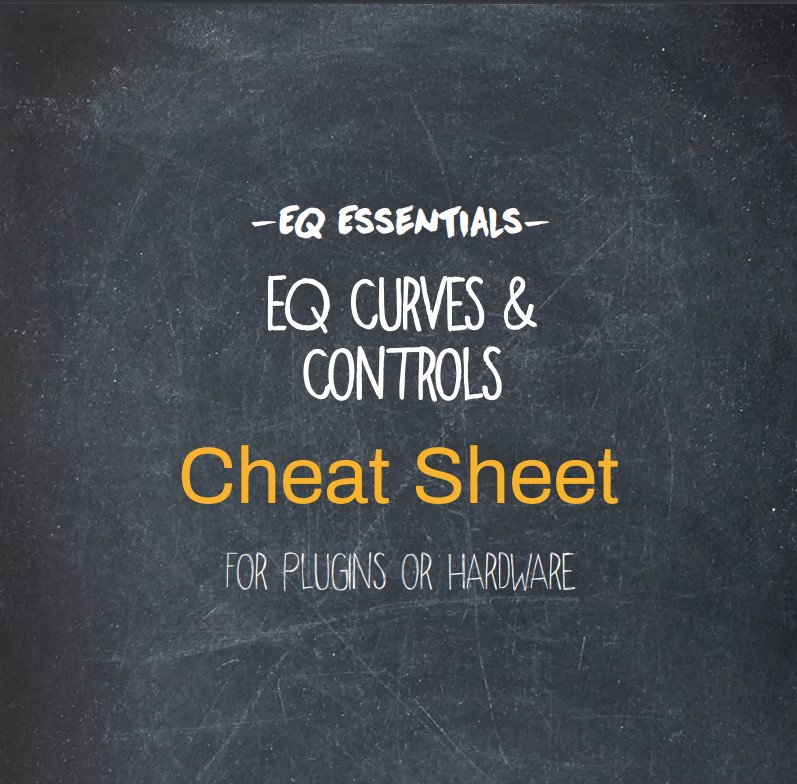 Training Ressources & Multitracks Included
For each module, Sara has put together an amazing set of helpful PDF guides, cheatsheets and more.
Don't worry about taking notes. Simply listen and absorb. Everything else is handeled for you!
These guides will allow you to easily apply everything you've learnt in your next session, step by step.
In addition, we're also providing a set of fantastic Multitracks by We Are Astronauts (Prod. by muti-platinum engineer Warren Huart), so you can put your newly internalized skills to the test right away.
CHOOSE THE 
BEST OPTION

 FOR YOU:
INTERESTED IN ONE
SPECIFIC TOPIC?
Sara Carter is a BBC trained, mixing and mastering engineer based in Hampshire, UK. Sara started recording and mixing music in the mid 90's as a hobby from a small home studio after playing guitar for many years. Then, in 2000 in a bold move, she decided to sell her house, give up her established career of 16 years and relocate to London to turn that hobby into her new full-time career. She studied at the SAE Institute in London gaining an Audio Engineering Diploma and soon after secured a position as a BBC Radio Studio Manager (sound engineer) working on the UK's most listened to radio shows, live music sessions and major music festivals across all of the BBC's main music networks. She also created the foley and sound effects on several radio drama productions and comedy shows. Above all, she relished working in the BBC's Maida Vale Studios where she developed her mixing and critical listening skills, working on sessions with a wide variety of artists from Crowded House to The Cure and Adele to The Black Keys to name just a few. She's been officially credited on records from Corrine Bailey Rae, KT Tunstall and Girls Aloud amongst others. In 2009, Sara decided to take a break from broadcasting and left the BBC to explore a different creative interest and became a Brewer in a small award-winning microbrewery (Yes, I know a bit random but it still involved mixing, just not music!). In recent years, however, she had felt a strong calling back to music and engineering, returning to the industry with her online mixing and mastering business called Music Mix Pro. Sara is passionate about mixing music and strives to exceed her clients' expectations and to make the whole process as rewarding as possible for both the artist and herself.
Learn More
Endorsed by Legends and Pros Alike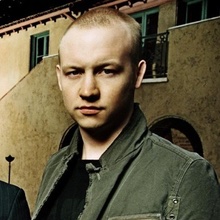 Issac Slade
Singer/Songwriter The Fray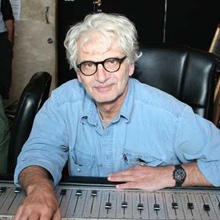 Jack Douglas
Legendary Producer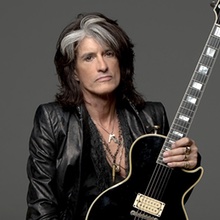 Joe Perry
Guitarist – Aerosmith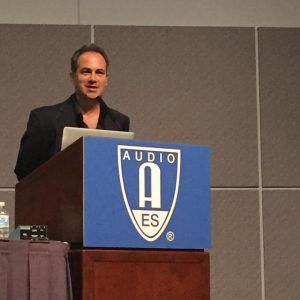 John Krivit
Past President, Audio Engineering Society
100% Satisfaction Guarantee
Frequently Asked Questions