Join The Ranks Of Professional Engineers 
With The Software That Created Countless Hit-Records
Have you ever wondered how your favorite records have been created?
Well… chances are that amazing Producers and Mixers – such as Chris-Lord-Alge, Dave Pensado, Serban Ghenea, Jack Douglas, or Rick Rubin – used Pro Tools to record, edit and mix them.
There is a good reason why Pro Tools has been the industry standard for over a decade and is being used in major studios all around the world:
It's an amazingly powerful workstation that allows you to handle any audio-related task with ease!
Today, you can chance to join the ranks of professional engineers and learn how to use this amazing software to produce music yourself:
Part I: The Ultimate Guide To Pro Tools with Jon Connolly (Berklee College of Music)
The mentor for this course is Jon Connolly, the most sought-after Pro Tools instructor in the Industry. Jon has been with Avid since they first started in the 90s, has trained engineers at major studios such as Capitol, Warner Bros. Universal, and is currently a Master Instructor for AVID, who also teaches at Berklee College of Music.
Whether you are completely new to Pro Tools or are already an experienced user, Jon will turn you into a Pro Tools NINJA with this beginner-friendly course:
Learn how to perform the initial setup and optimize your system, discover how to record, edit and mix audio to a professional standard and understand the little-known features of Pro Tools that will significantly speed up your workflow.
After completing this course, you will be able to comfortably record, edit and mix songs at your home studio or run sessions as an assistant or recording engineer in professional studios.
– But wait, there's more!
So don't wait around – build your music career today: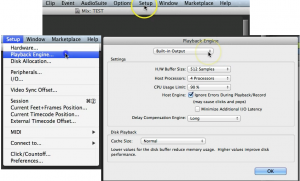 Pro Tools Masterclass with Jon Connelly
Start Out On The Right Foot: System Setup and Optimization
There is nothing more frustrating than having a fantastic song idea but being unable to lay it down due to system glitches.
Jon teaches you how to configure Pro Tools properly from the get-go and shows you how to optimize your settings to ensure your sessions run smoothly every time creativity hits.
Connect Your Interface: Create I/O Templates

Choose The Right Playback Engine

Reduce Latency – Improve Processing Power

Optimize Your Operating System

Calibrate Your Speakers
Discover Hidden Treasures In Pro Tools

Pro Tools provides several amazing free plugins and Virtual Instruments that barely anyone knows about!
Make sure to get the most out of your license by downloading these additional tools and start crafting professional songs without paying an extra penny.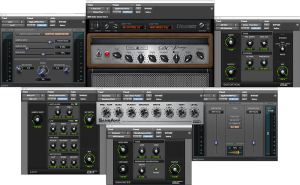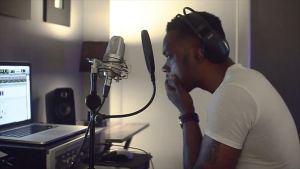 Express Yourself Through Your Art: Recording
As musicians, producers, or songwriters, our main goal is to express our feelings and share them with the world.
However, in order to capture an accurate representation of our performance, there are many factors that need to be considered.
You'll learn everything there is to know about recording from this comprehensive Pro Tools course: How to record one – or multiple tracks at once, set the perfect levels, create separate headphone mixes for each musician & more.
Stay In Your Creative Flow – By Mastering The Technical Side!
An inefficient workflow can hinder your creative process like nothing else.
Have you ever had a super-clear idea for a new part or sound in your head – and then spent HOURS trying to figure out how to achieve it?
It can take you out of your creative zone right away!
Jon teaches you a highly efficient workflow that will allow you to easily navigate any recording and mixing session – so you can stay in the creative zone without having to worry about the technical.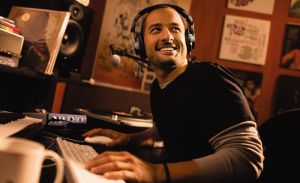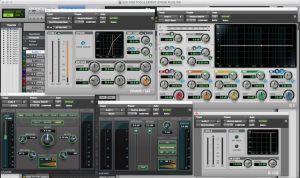 Make Your Music Sound Polished and Professional: Mixing
Do you want to learn how to mix in Pro Tools like a professional?
Do you wish the drummer had hit the snare move evenly in his performance?
Make a vocal sound more intimate by adding some silky high-end?
Maybe make the bass sound fatter, or give your song a 3-dimensional and spacious feel?
With Pro Tools, that's no problem at all!
Master foundational concepts like Compression, EQ, Reverb, and FX all the way to hardware inserts and easily achieve the sound you're hearing in your head.
Enhance Performances While Maintaining Vibe: Editing
When recording, we want to capture a vibe that expresses what we feel at this moment. That also means that not every take will be perfect – and that's absolutely fine!
By using ProTool's powerful editing capabilities, you'll be able to easily fix the casual off-note and make your performances sound stellar and professional while maintaining the feel of the song. And in this course, you'll learn how to leverage the power of this DAW properly.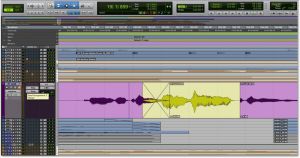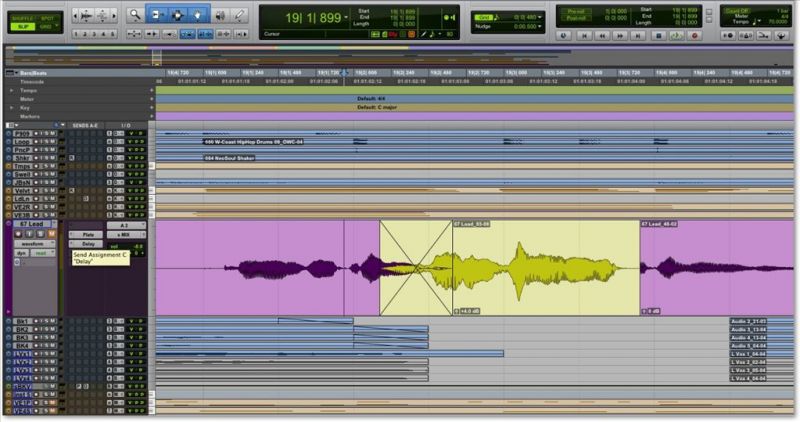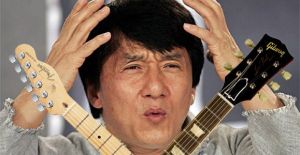 Fix Occasional Pro Tools Errors 
Ideally, we would love our DAWs to work seamlessly every hour of the day.
Unfortunately, that's not always the case. – Trust me, the occasional glitch even occurs in the best studios in the world!
As a professional Pro Tools Tech for major studios, such as Warner Bros., Universal Studios, Capitol, The Village, and more, Jon has experienced it all.
And he shows you how to fix common issues quickly and with ease in the Ultimate Guide to Pro Tools!
Being able to deal with glitches in a timely manner allows the bands you're working with to stay in the creative zone and will grant you serious respect from producers.
This Masterclass Is For You If:
✔️ You are new to Pro Tools and are looking to dive into the professional realm of music production.
✔️ You are a musician who wants to record themselves or their band and achieve stellar recordings in your home studio or rehearsal room.
✔️ You are a seasoned producer/engineer who usually works in different DAWs, but you want to master Pro Tools to be able to collaborate with other producers and engineers more easily.
✔️ You are familiar with Pro Tools but want to improve your speed, efficiency, and creative workflow when running a session.
What people are saying about this course
I swear the most I've learned about mixing is from mastering engineers. This is the best video you've done in my opinion! Thanks Warren!
This is really inspiring to make music!!! The information is excellent!!!!
To put it frankly: Jon is the most sought-after ProTools instructor in the world. Having been with AVID (DigiDesign) since the company first started out in the early 90s, he quickly became their Product Specialist in L.A., offering Pro Tools installs, training and support to major studios, such as Warner Bros., Universal Studios, Capitol, The Village, Record One, Westlake, and many more. Fast forward to the current day, Jon is a Pro Tools Master Instructor for AVID, travelling the world and training Pro Tools Instructors and users of all levels. He also teaches at the world-renowened Berklee College of Music.
Learn More
Endorsed by Legends and Pros Alike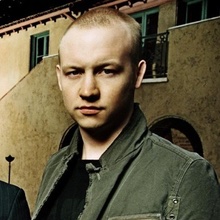 Issac Slade
Singer/Songwriter The Fray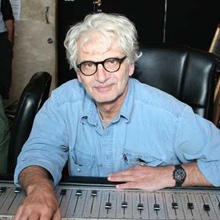 Jack Douglas
Legendary Producer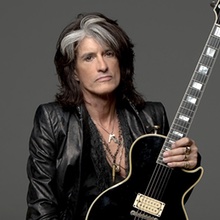 Joe Perry
Guitarist – Aerosmith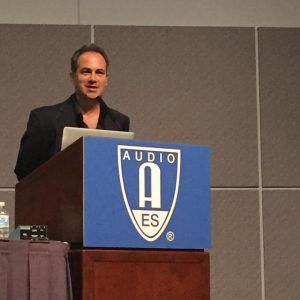 John Krivit
Past President, Audio Engineering Society
100% Satisfaction Guarantee
Don't wait to get your hands on this amazing content. You can buy this course right now for only $97. If for any reason you don't feel that your mixing has improved after watching this course, simply shoot us an email within 30 days and we'll give you a full refund, no questions asked.
Frequently Asked Questions