Legendary Producer Ken Caillat Reveals Fleetwood Mac's Recording Secrets
The Grammy-winning album 'Rumours' by Fleetwood Mac is undoubtedly one of the greatest albums ever made. Its emotional depth, production quality, and musicianship are unparalleled and have inspired generations.
This course gives you an exclusive, behind-the-scenes look into the production and recording techniques that shaped Fleetwood Mac's distinguished sound.
Legendary producer Ken Caillat (Michael Jackson, Pink Floyd), who has produced both Fleetwood Mac's 'Rumours', as well as 'Tusk' albums, invites you to 'The Village Studios' in L.A., and shares intriguing insider-information about the studio design, as well as the band's recording process.
Joined by long-time collaborator Grammy-Nominee Marc Daniel Nelson (Jason Mraz, Colbie Caillat), the two top engineers take you on a journey to produce a song in the style of Fleetwood Mac – with a modern twist!
As the artist, the production team has selected a match made from heaven: 
The band 'Painted Horses', who are joined by iconic MoTown drummer Steve Ferrone (Slash, Tom Petty, Eric Clapton), known for his impeccable groove and feel. 
Virtually sit in on the session, discover Fleetwood Mac's unique (and by modern standards unconventional ;-)) recording techniques, see how Ken and Marc produce parts, and tie everything together into a final, captivating song.
– But that's not all!
To top it all off, Marc takes you to his studio and shows you how to edit and mix the song from scratch.
What are you waiting for?
Pick up this course today, witness how a world-class production is brought to life – and discover intriguing details about Fleetwood Mac along the way!
Discover Fleetwood Mac's Unique Recording Approach
When 'Rumours' and 'Tusk' were created, there weren't as many dogmas about the 'proper way' to record. Engineers would use the equipment available to them, and dial in the settings based on what felt right for the song.
'Crank that API EQ to the maximum, that's the sound!'

'Let's put some foam under these guitar strings'

'Let's tape a wallet onto that Snare!'
Ken shares the drum recording techniques used for 'Rumours', lets you in on his secret weapon for miking acoustic guitars (I promise: you have NOT seen this before), and a lot more.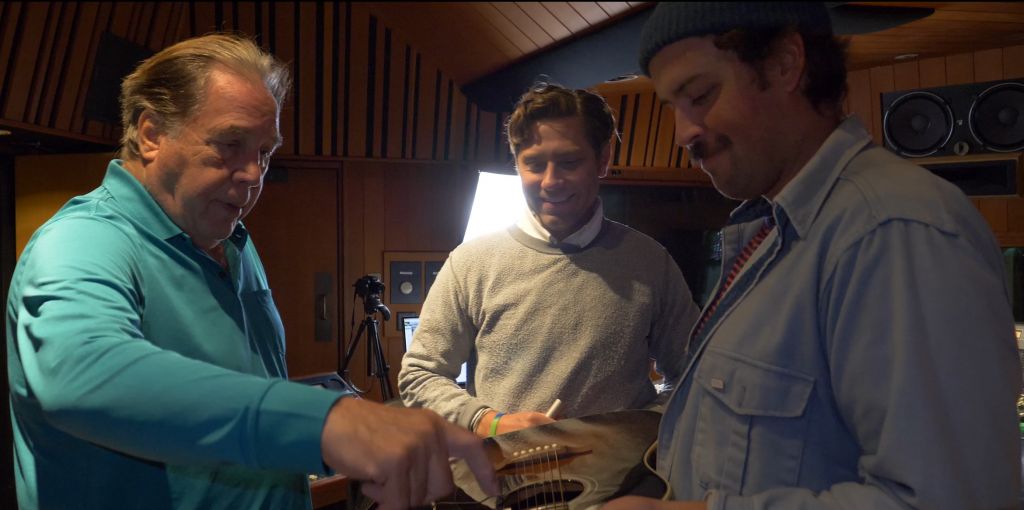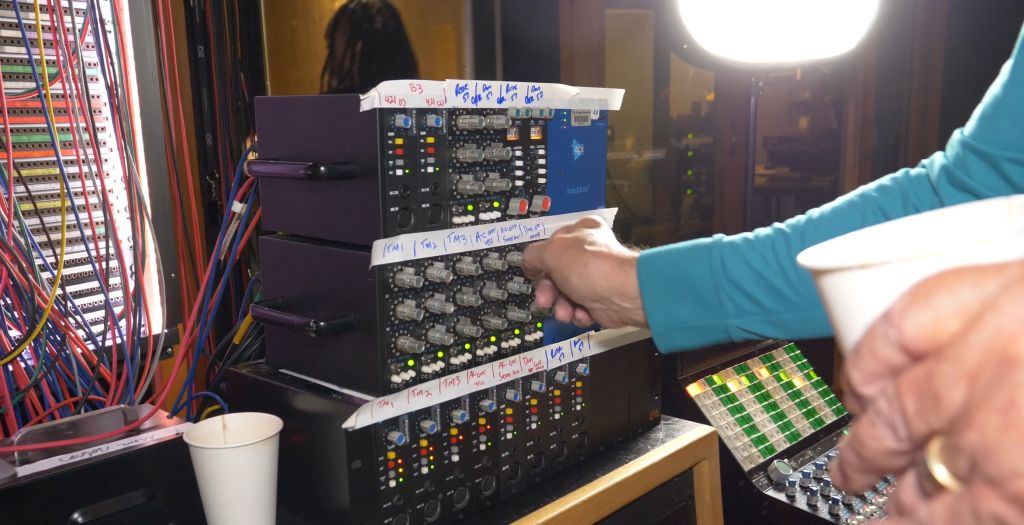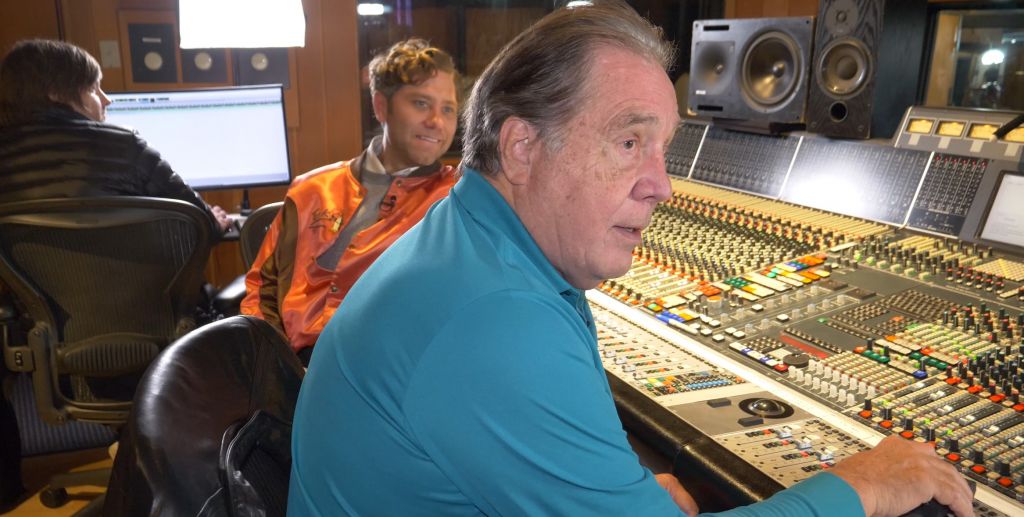 Learn Music Production From 2 A-List Engineers 
This is a real-world session and you'll get to experience the entire thing:
See how Marc and Ken work with the band to iron out parts, crack jokes, and inspire the musicians to deliver their best performances.
Tour One Of The Most Iconic Studios In The World
The Village Studios are one of the most iconic studios in the world. With artists like The Rolling Stones, Pink Floyd, The Beach Boys, Bob Dylan, Steely Dan, and last but by no means least Fleetwood Mac, the studio has brought forth countless hits.

What many don't know is that Ken Caillat custom-designed the studio to record Fleetwood Mac's 'Tusk' album there, after their massive success with 'Rumours'.

Ken gives us a tour of the studio, discusses the layout, why they put tiltable wood panels on the ceiling, the echo-chamber that has been used as a storage room, and a lot more.

This is your chance to tour one of the most beautiful studios in the world, and learn intriguing details from 'the guy' who designed it! ;-)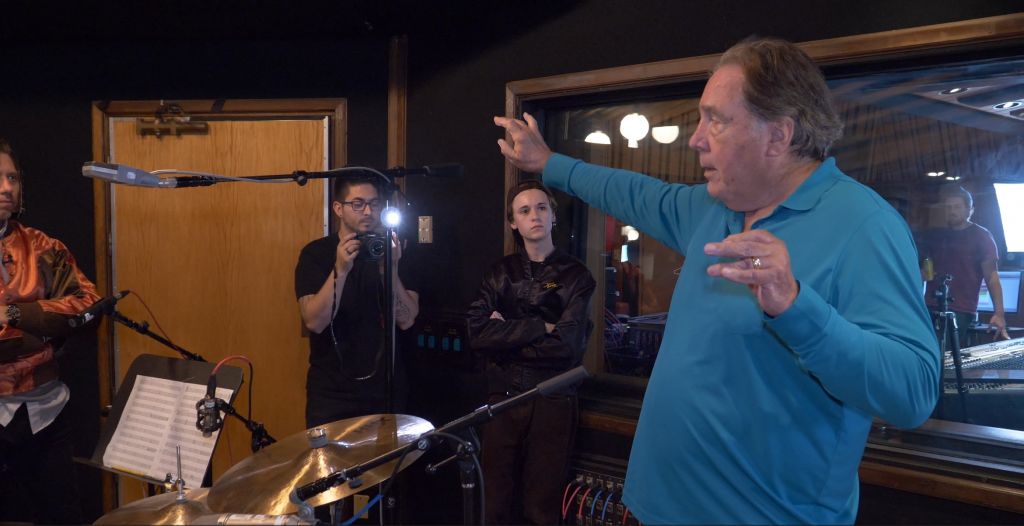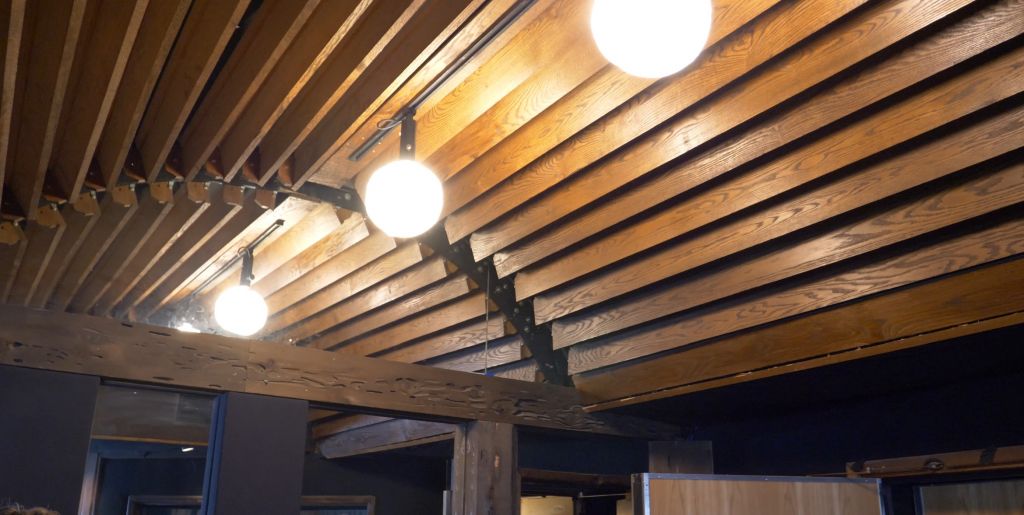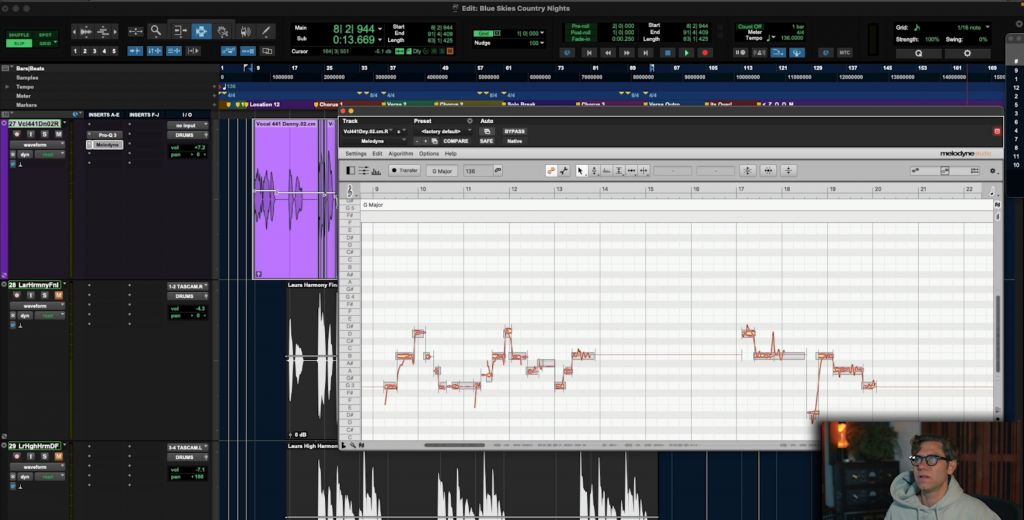 Set Yourself Up For A Flawless Mix:




Editing & Mixprep
Mixing is all the rage. However, what many engineers miss is the crucial step preceding it: Mix Preparation & Editing!

Marc takes an hour to finetune the arrangement (in typical Fleetwood Mac fashion: keep it busy, but not cluttered!), and edits guitars and vocals to ensure a smooth and creative mixing session.

By following Marc's process, you'll be able to step up your mix quality without using a single mixing tool!
Create Feel & Emotion In Your Mix

Want to learn how to craft mixes that truly emphasise the feel and energy of the performance? With this course, Marc shows you how!
Learn how to find each instrument's purpose in the mix, and make them all work together as a unit, to establish a sound that matches the song and the production perfectly.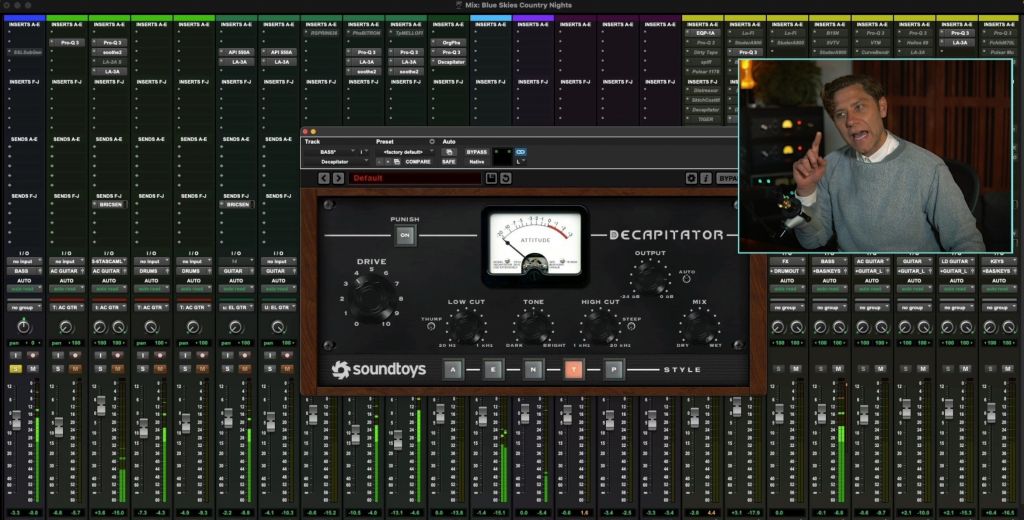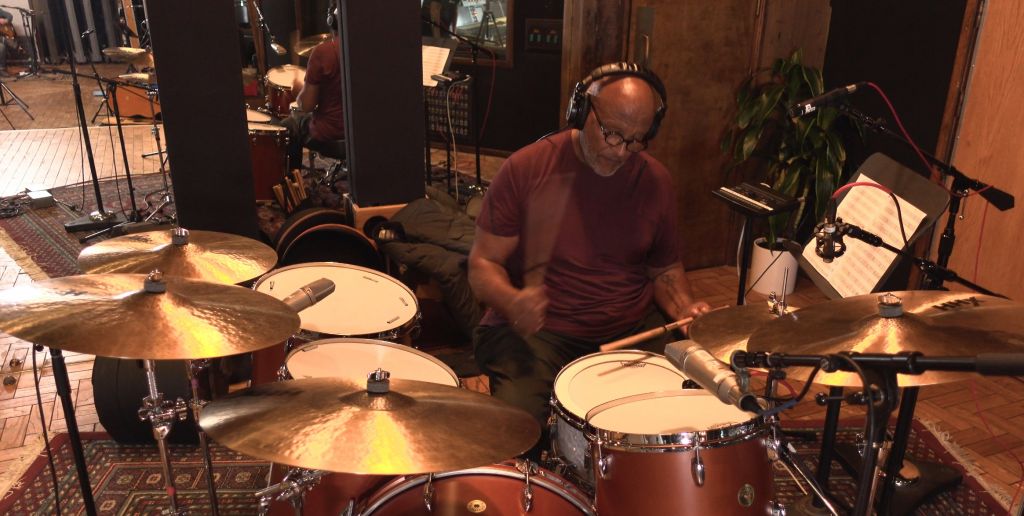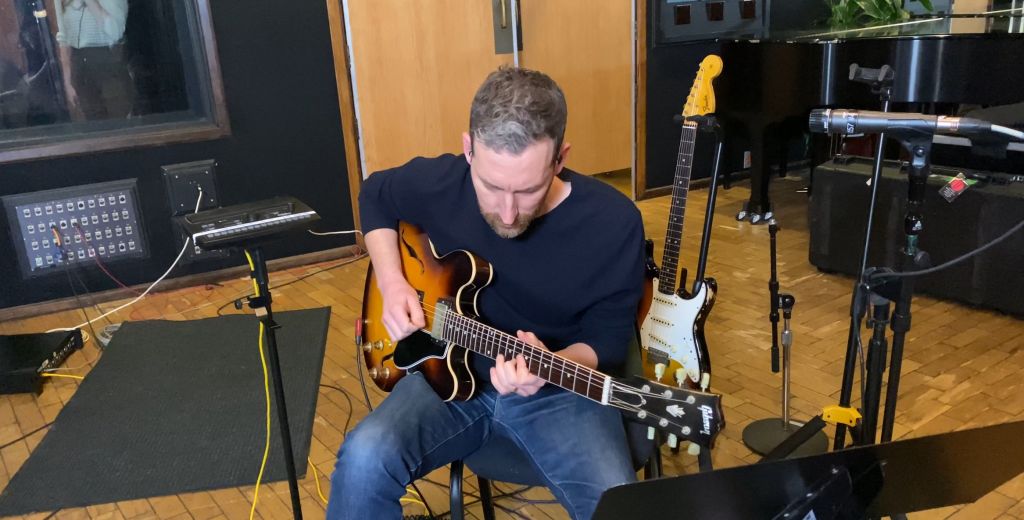 Mix A Song By A-List Musicians
If you are looking to establish yourself as an engineer who bands are begging to work with, building a jaw-dropping resumé is key.
We'd like to help with that!
That's why we're including all multitracks of Painted Horses' – 'Blue Skies, Country Nights', produced by Marc Daniel Nelson, and Grammy-Winner Ken Caillat, featuring drumming legend Steve Ferrone. The musicianship and recording quality on these tracks is insane.
Not only do you get to mix this wonderful song. You also have permission to use your mix on your resumé to attract new clients to your studio!
With a song like that on your track record, who could say 'No' ;-)
CHOOSE THE 
BEST OPTION

 FOR YOU:
Caillat was the president of 5.1 Entertainment Group Digital Production Services, which has worked on albums for Billy Idol, Frank Sinatra, Pat Benatar, Wilson Phillips, the Beach Boys, Herbie Hancock, David Becker and Alice Cooper as well as Christine McVie on her solo album In the Meantime, in addition to Fleetwood Mac, remastering several of their albums in 5.1 surround sound. He won a Grammy Award for Album of the Year for Rumours. In addition to production, he has been a director, studio engineer, author and musician. In 2012 he released his memoir on his experiences engineering the 1977 Rumours album, called Making Rumours. In 2013, Caillat cofounded Sleeping Giant Music Group, LLC (a Sleeping Giant Media company) with Grammy nominated writer/producer Michael Hodges and writer/producer Kayla Morrison. In 2014, Sleeping Giant partnered with Alcon Entertainment to form ASG Music Group, LLC. He is the father of singer-songwriter Colbie Caillat and produced her albums Coco (2007), Breakthrough (2009), All of You (2011), and Christmas in the Sand (2012). In January 2016, Caillat, who had a passion for the history of the Record Plant studio in Sausalito, California, where Rumours had been recorded, realized the necessity for its restoration. After developing what was thought to be a more sustainable business model for the music industry, he incorporated under the name Marin Music Project at the Record Plant in January 2017.
Learn More
Marc Daniel Nelson is a Grammy and French Academy Award nominated mixing engineer, music producer and creative director. He has been mixing, producing and managing creative content for over 20 years. His musical credits include Fleetwood Mac, Jason Mraz, Colbie Caillat, Francesca Battistelli, Eric Burdon, Ben Harper, Francesca Battistelli, Robert Duvall, Ozomotli, Reik and more. As Protégé for both legendary producer / engineer Bill Schnee and Ken Caillat, Marc has carried the torch for impeccable quality sound and production. His film credits include Solo, Blade Runner, The Vietnam War, Mulan, The Expanse, Wild Horses, Point Break, No Manches Frida, Fractured, Amanda, Father Figures, Ya, Ty, Vin, Vona and more. His creative management credits include executive producing the 13 episode PBS television series, creating and executive producing the national video campaign for Guitar Center and creative directing for Alcon Sleeping Giant, ArtistMax and Warner Chappell PM. For more information or questions, go to [email protected] Marcdanielnelson.com
Learn More
Endorsed by Legends and Pros Alike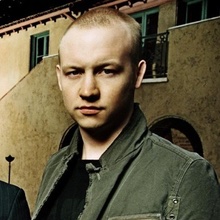 Issac Slade
Singer/Songwriter The Fray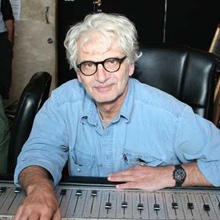 Jack Douglas
Legendary Producer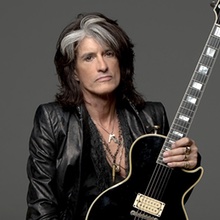 Joe Perry
Guitarist – Aerosmith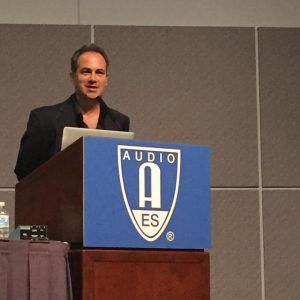 John Krivit
Past President, Audio Engineering Society
100% Satisfaction Guarantee
Don't wait to get your hands on this amazing content. You can buy this course right now for only $147. If for any reason you don't feel that your mixing has improved after watching this course, simply shoot us an email within 30 days and we'll give you a full refund, no questions asked.
Frequently Asked Questions