in association with


Kohle Audio Kult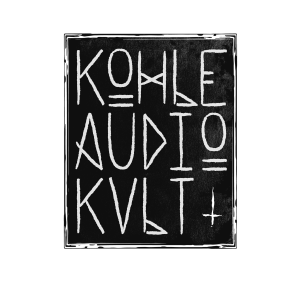 Take Your

Vocal Distortion

To The Next Level
In Rock and Metal, there is hardly anything more powerful, abrasive and expressive than screaming vocals.
Screams, growls, and distorted vocal parts add a level of energy and passion to your songs, that no guitar riff (however cool it may be!) could ever achieve.
But you probably already knew that!
Unfortunately, screaming isn't as straightforward as it seems.
With an unrefined technique, your voice is likely to break, causing you to sound like a suffocating animal rather than a roaring demon.
To add to the confusion, there's the issue of intelligibility.
How can you achieve maximum distortion and power in your vocals, while ensuring that your fans actually understand the lyrics? 
Is there a way to add pitch to screaming vocals, and make them melodic?
And besides, what's the best way to utilize screams in your arrangements to create maximum tension and excitement?
If you're looking to master the art of screaming, this course is custom-tailored to you.
Inside, 20-year Extreme Metal veteran and vocal coach Britta Görtz helps you find your own voice as a Metal vocalist, and equips you with the techniques you need to express yourself in new ways.
From the anatomy of how sound is produced in our body, to proper breathing, and detailed instructions on how to form different kinds of distortion, all the way to professional exercises, and applying screams in a real-world production.
Whether you're a complete beginner who has never screamed before, or you already have some experience and are looking to perfect your technique:
With this course, Britta provides the knowledge you need to take your vocal abilities and songs to the next level.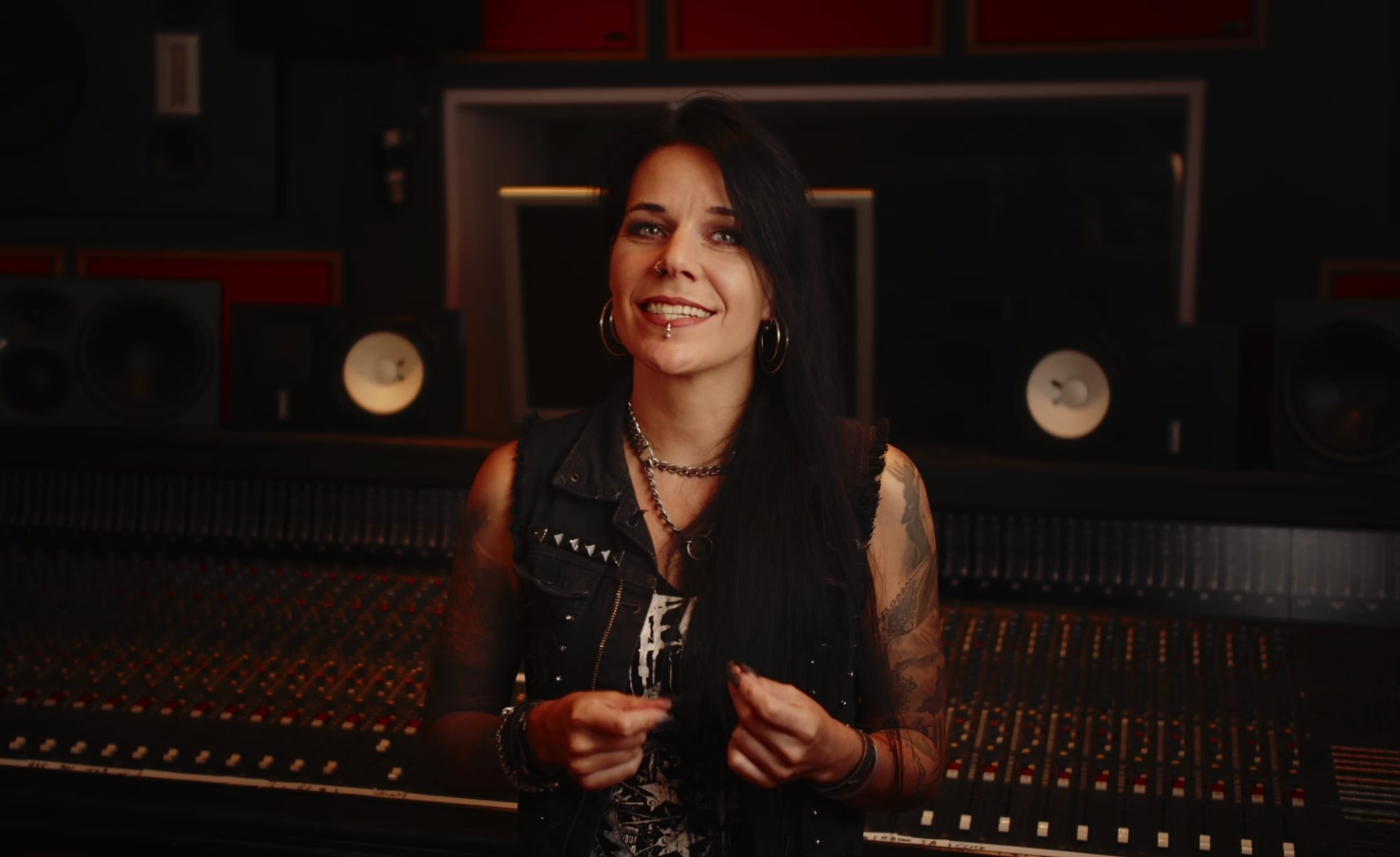 Screaming Techniques That Fit Your Voice And Style
From the Fry-technique to using your False Cords, there are a wide variety of screaming approaches.
After all, every voice is different, and every band has their own unique sound!
Britta shows you multiple ways of saturating your vocal sound, from adding a little bit of dirt and grit, all the way to full-on distorted Death-Metal Growls.

After taking this course, you'll be able to figure out which screaming style that best compliments your voice, so you can take your band's songs to the next level.
Professional Shaping & Phrasing
Especially when performing extreme vocals like screams and growls, properly shaping and phrasing your lines is crucial.

It allows you to harness the maximum power and expressiveness in your voice, and enables you to maintain this energy through every line of your performance.

Britta shows you how to use lyrics to your advantage, and how to fine-tune your pronunciation, so you never end up with a wimpy, lifeless phrase ever again.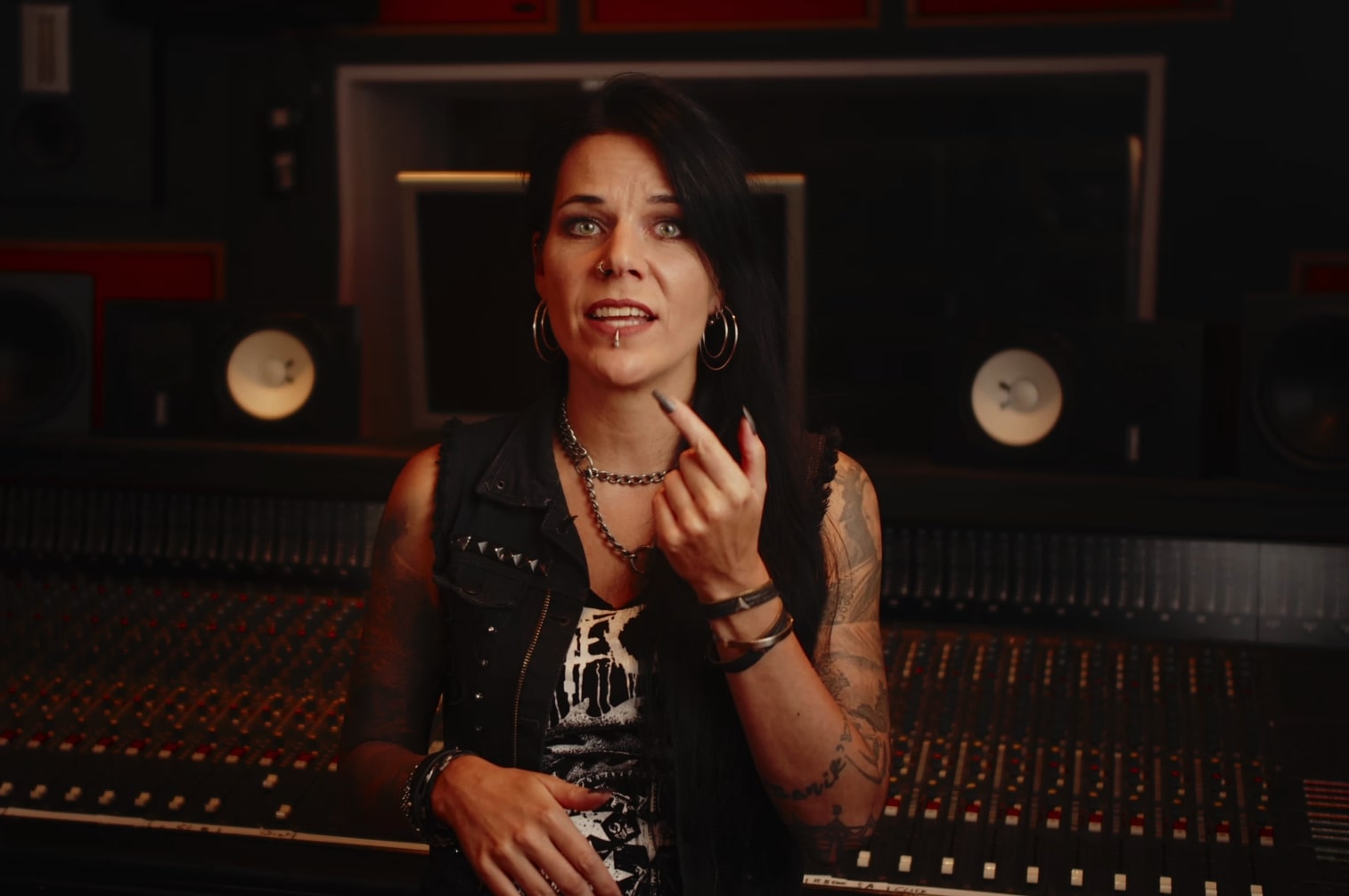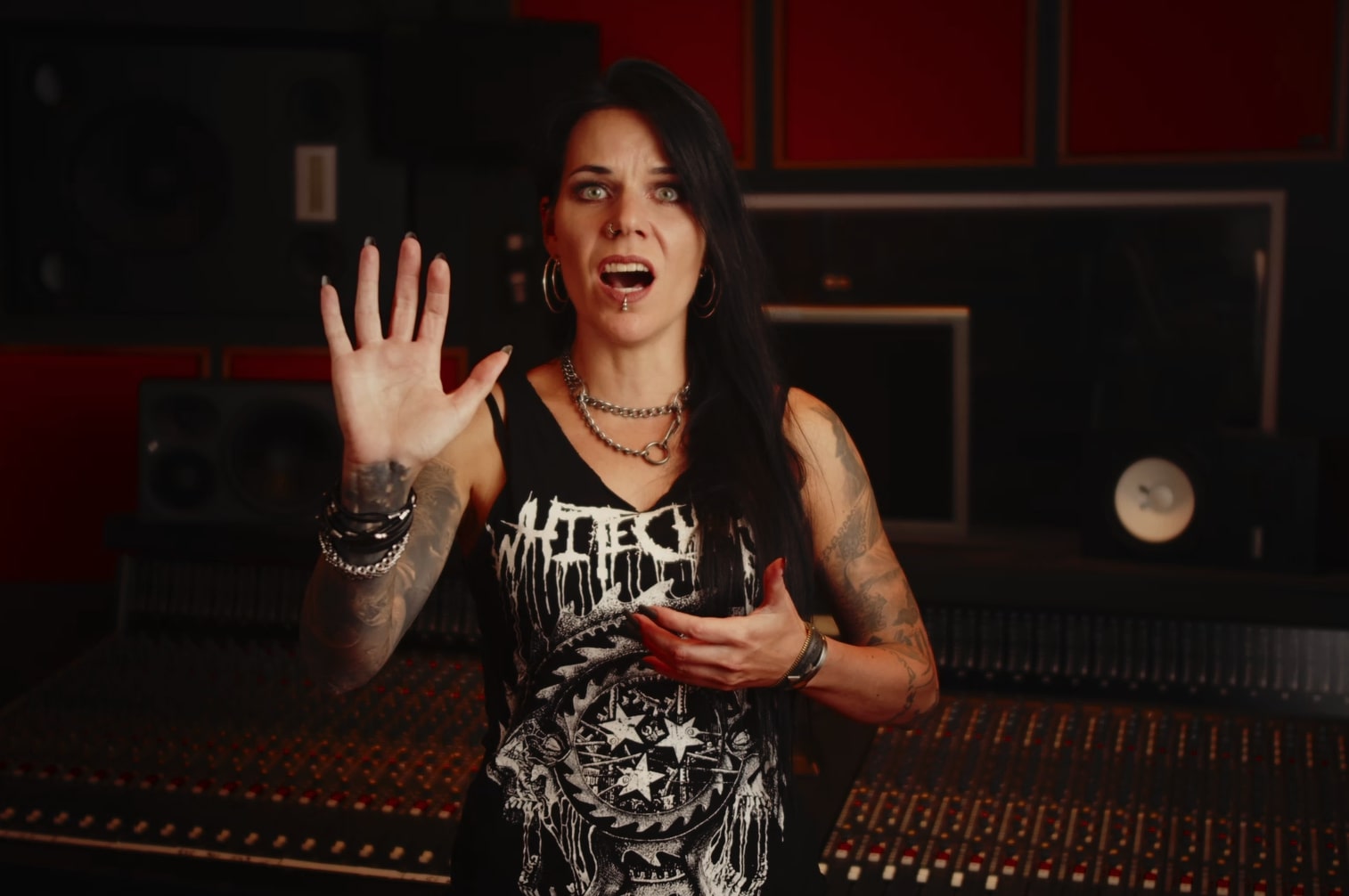 Craft Captivating Vocal Arrangements
Once you've mastered the art of screaming, it's time to apply the concepts you've learnt creatively.
When and how should you use screams and growls in a real production?
Britta takes you through the song 'The New Devil', written, performed & produced by Kristian Kohle (Powerwolf, Aborted, Benighted) and teaches you how to use different techniques for different sections to create the vibe you're looking for.
Download these amazingly produced tracks, come up with your own vocal arrangement for the song, or simply practice by singing along with Britta to hone your craft.
A Vocal Powerhouse Till Hell Freezes Over

As anything in music, screaming is an art which needs to be trained and rehearsed regularly. Not least of all to ensure the health of your vocal cords!
Britta teaches you professional warm-up, as well as cool-down techniques, and shows you exercises to find and perfect your own unique screaming style.

Make these exercises part of your daily routine, improve as a Metal vocalist, and ensure you'll remain a vocal power-house for years to come.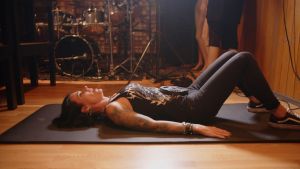 Professionally Produced Metal Tracks Included
We've included the all multitracks of 'The New Devil' by Metal producer Kristian Kohlmannslehner (Powerwolf, Aborted, Eskimo Callboy, Benighted) and Britta Görtz.
The choice is yours: Write your own vocal arrangement, create a remix of this song, or simply scream along with Britta to hone your craft.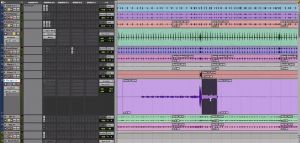 What people are saying about Britta's Vocal Coaching
I came to Britta without any vocal training whatsoever. Now I am a singer in two Death Metal projects! She has very creative and effective ways of unleashing my screams on the world. From basic anatomy to the finest nuances of screams – everything is covered very thoroughly and understandably.
Britta helped me significantly in changing my basic shouting technique so that I finally feel good both in the studio and on every stage! With her targeted impulses, she has helped me out of many dead ends and ensured that I always return to a path that is best for my development.
Britta Görtz is an extreme metal vocalist, lyricist and vocal coach from Germany. She has been an active part of the metal scene for almost 20 years and has done numerous live performances and tours on international stages, video productions, studio work and songwriting. Passion, the creative, self-confident and healthy handling of your own voice during shouts, screams and growls are the defining factors of her vocal coaching approach.
Learn More
Endorsed by Legends and Pros Alike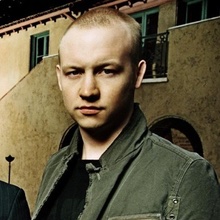 Issac Slade
Singer/Songwriter The Fray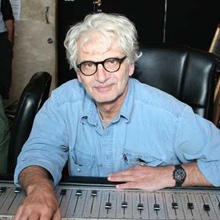 Jack Douglas
Legendary Producer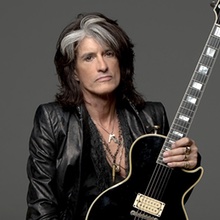 Joe Perry
Guitarist – Aerosmith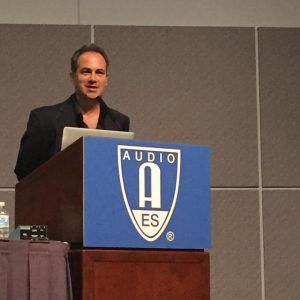 John Krivit
Past President, Audio Engineering Society
100% Satisfaction Guarantee
Don't wait to get your hands on this amazing content. You can buy this course right now for only $127. If for any reason you don't feel that your screaming has improved after watching this course, simply shoot us an email within 30 days and we'll give you a full refund, no questions asked.
Frequently Asked Questions