Producing And Recording Drums
WITH MATT STARR
Follow Professional Drummer Matt Starr As He Walks You Through His Complete Process Of Recording And Producing Drums:
From hearing the song for the first time, collecting ideas and choosing drum patterns, to drum setup and mic choices, all the way to the final recording.
MATT STARR
Matt Starr has recorded and toured with Mr. Big, Ace Frehley (KISS), Beautiful Creatures, as well as members of Guns ´N Roses, Whitesnake, Bon Jovi, and more.
In addition to being an accomplished touring and recording musician, Matt has been teaching drumming and production for the last 20 years. Matt draws from real world experience to give you practical and useful direction for maximum growth and success — Which makes him not only a great drummer and producer, but also an excellent teacher!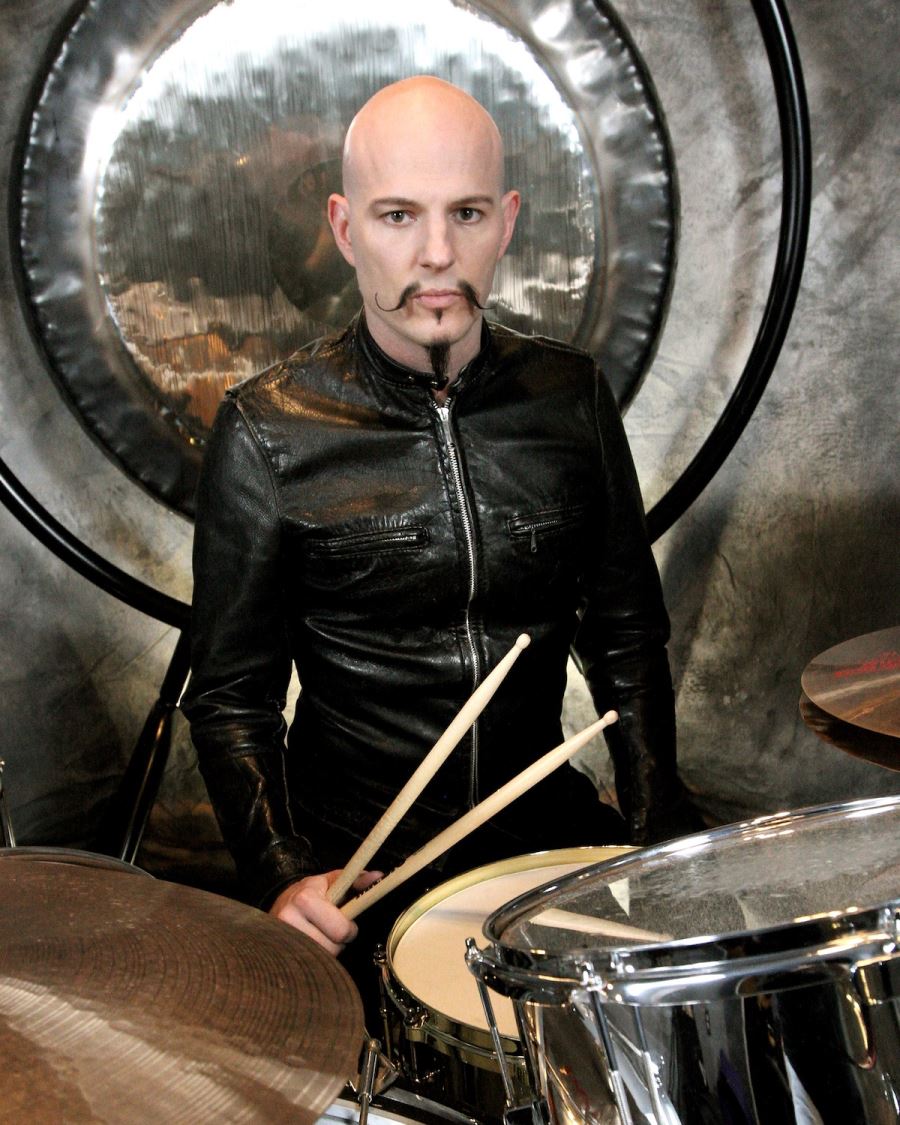 GET A BIG DRUM SOUND AT THE SOURCE.
Learn how to build a kit that will sound great on recordings and blend well with the song:
• Matt explains his drum kit choice and shares his philosophy behind picking the right components to create a huge drum sound: kick, snare, cymbals, toms, heads and pedals.
• Learn how to use additional tools and techniques to tweak your drum sound further:
• Controlling the ring of your toms and snare.
• Making your kit and toms sound cohesive.
• Keep your snare tuning consistent through longer recording sessions and live events.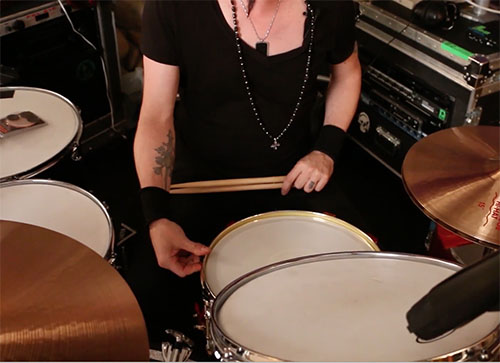 CREATE DRUM RECORDINGS THAT SOUND LIKE A RECORD.
The goal of every drummer and engineer should be to create recordings that sound as close to the final record as possible. This course will show you how!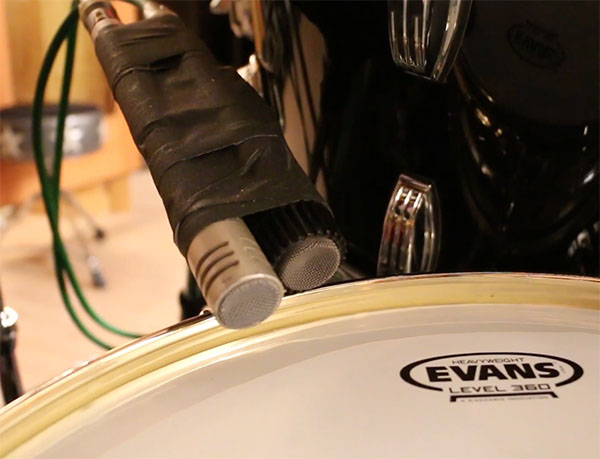 • Matt walks you through his mic choices for Overheads, Kick, Snare, Toms and Room-mics, as well as mic pres and processing (EQs and Compressors) in the recording chain.
• Learn how to keep multi -mic'd drums in phase.
• Create a signature sound for your drums:
Learn special micing techniques you can use to give your drums more character, attack, or alter the tone of your room mics.
PRODUCTION:
Find the right drum patters. Arrange your drums so they'll compliment the song, add energy and get your listeners excited.
As musicians, we often hope we'll get to the studio and magic will happen. Unfortunately that's not always the case.
Being a professional drummer and making great records on a regular basis comes down to experience and making the right decisions.
Matt lets you get inside his head and gives you an in-depth explanation of his thought process when arranging drums and making creative choices:
" To arrange killer drum tracks, you have to stop being a drummer and start being a producer in your own performance."
You'll get to virtually sit in on a session and see his complete workflow: All the way from first listening to the song, gathering ideas, testing them and refining his performance: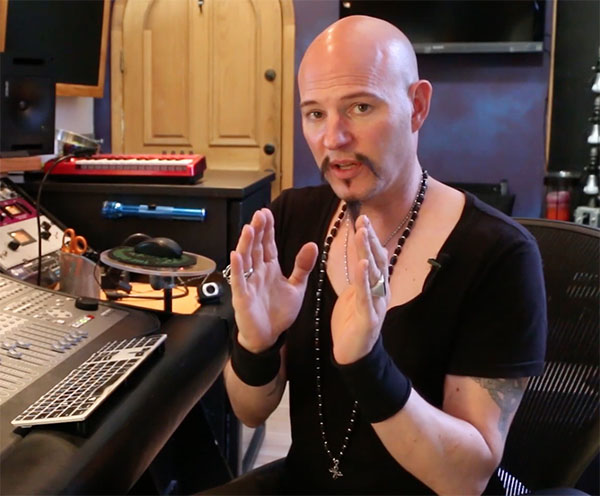 • Find drum patters that compliment the song and production.
• Playing off of different instruments and riffs: Support other instruments by acknowledging their melody and rhythm.
• How to help the song build and progress through different sections.
• Create recognisable drum patterns/hooks that people will remember.
• Repeating patters vs. developing patterns over the course of the song: increase energy, while keeping your patterns recognizable.
• Performing your ideas, listening back and making final tweaks.
PROPER COMMUNICATION IN A PROFESSIONAL STUDIO ENVIRONMENT.
If you want to become a professional drummer or session musician, your mind-set and communication skills are absolutely crucial to your success: They can be the deciding factor between being appreciated and hired on a regular basis or being the guy that just fills in once— and gets forgotten.
Matt will teach you how to communicate with your producer to make sure he sees you as a valuable asset and keeps coming back to you — over and over again.
DRUM TAKES, SAMPLES, DEMO-TRACK (PLAY-ALONG) AND PRO TOOLS SESSION INCLUDED:
We're including the .wav files of all drum takes, the demo track Matt recorded his drums to, custom drum samples taken directly from Matt's kit, as well as the final Pro Tools session with this course.
You'll be able to study and edit his takes, use the samples to spice up your drum sound, or record your own drums to the demo track.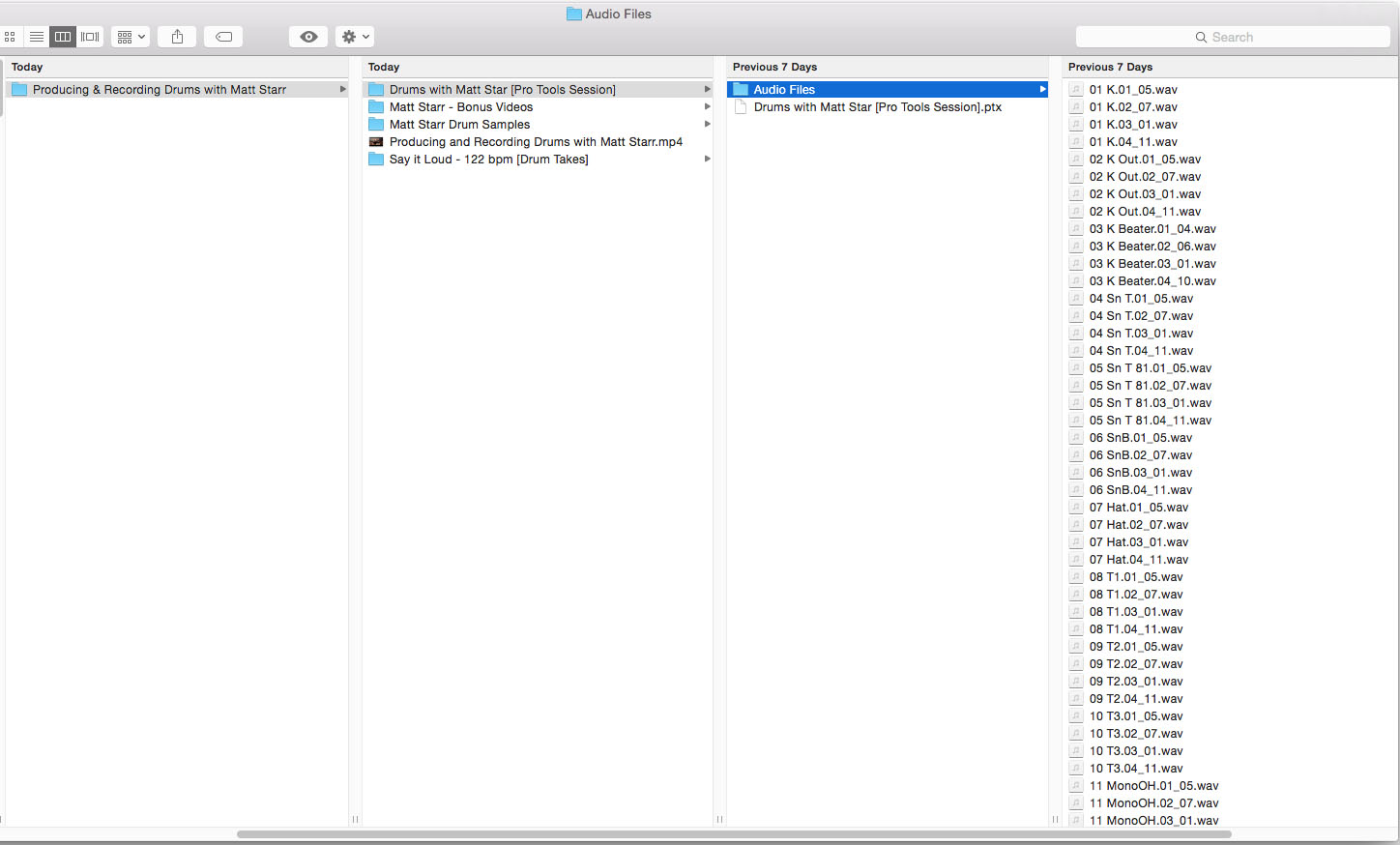 BONUS TUTORIALS
1. Matt's special technique on writing charts:
Write charts that allow creative freedom, while still being able to follow the song progression easily.
2. How to create clean samples from your drum-kit:
Replace your drums with clean samples, remove bleed, or fix inconsistent hits while maintaining the character and personality of your drum-kit.
3. Get inspired by playing an over-the-top take.
Make Lifeless Drum Recordings A Thing Of The Past!
Get inside the studio with one of the most in-demand session drummers, and learn the techniques you need to capture huge drum recordings in your home studio.
ENDORSED BY
LEGENDS AND PROS ALIKE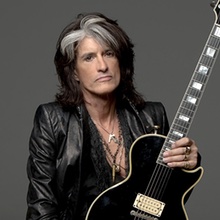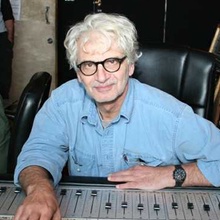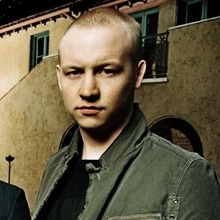 Singer/Songwriter The Fray
WHAT PEOPLE ARE SAYING ABOUT THIS COURSE
I swear the most I've learned about mixing is from mastering engineers. This is the best video you've done in my opinion! Thanks Warren! – Nicolas M.
This is really inspiring to make music!!! The information is excellent!!!! – Keith B.
100% SATISFACTION GUARANTEE
Don't wait to take your Drum Recordings to the next level. You can buy Home Studio Drum Recording with Blair Sinta right now for only $57. If for any reason you don't feel that your playing and recordings have improved after watching this course, simply shoot us an email within 30 days and we'll give you a full refund, no questions asked.
Imagine what would be possible after you've taken this course:
Bands lining up to work with you and record drums at your studio. Or, if you're a drummer in a band: Get the best drum recordings you've ever captured, so your songs pop and your band finally gets the attention it deserves. You could earn a side income by doing remote drum recording sessions online, making extra money doing what you love!
NO MORE SITTING ON THE FENCE
FREQUENTLY ASKED QUESTIONS