Platinum 

selling

 producer Ali "AMAC" McGuire gives a masterclass on vocal production techniques
Recording warm and crisp vocals for R&B and Hip Hop can seem like a mysterious and daunting task for any producer. The standard has been set so high by so many artists. Ali "AMAC" Mcguire (Lizzo, Murda Beats, Shordie Shordie) is here to demystify this process and show you practical tips and awesome shortcuts for getting to the mix you have been looking for. This is not just a glossary of terms and a quick run through of the process though. This is an in-depth look at the tracking and mixing of a complete R&B song with the uber-talented master of dark pop beats, BENZ, as AMAC takes the upcoming track "Mr. Lonely" and garnishes it with all the special sauce it needs.
You are going to get unrestricted access to the production of this track, looking at the end-to-end process, the decisions taken along the way, the management of artists, recording and arranging vocals, vocal tuning, full post production break down – the full works!
This is a unique opportunity to sit in on over 5 hours worth of tracking, mixing, and of course commentary from AMAC as she takes a rough vocal track and produces a completely polished track – with BENZ present showing the recording takes in real time. This course will not only inspire you to mastering greater production chops, it will help you understand the flow, the structure, and most importantly the craft of mixing for Hip Hop, R&B, and Pop vocals – but these techniques are not just limited to these genres. What you will learn here is applicable to all genres of music and the wisdom and insight AMAC hands down will hopefully serve you well for many albums to come.
This course is essential for anyone learning vocal production techniques or looking to improve their existing skills, so sign up today and take a trip with AMAC and BENZ…
Learn how to Build a Rich Vocal track from the Ground Up
AMAC shares her collaborative vocal production techniques candidly and skilfully, showing how to get the most out of your track, how to work with artists and understand their goals, and how to get to 'that feeling' that the artist wants to put out there. This isn't just a technical manual, this course will give you valuable creative insight into what it really takes to craft a top class vocal mix.
Some of the techniques you'll learn about include:
Warming up and understanding track dynamics
Getting a good vocal recording down and managing tracks and workflow
Capturing the right emotion
Analysing vocal tones
Building multilayered vocals and harmonies
Adding texture and spatiality
All of this is demonstrated in real time as AMAC and BENZ take you from vocal booth to DAW to final mix in exquisite detail.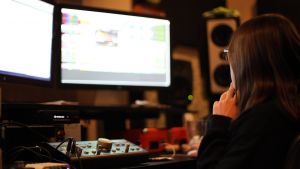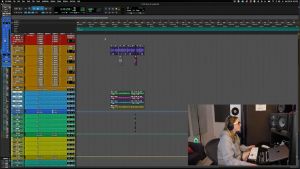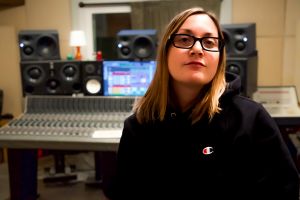 Take your vocal production to the next level
You will get valuable insights into the techniques employed by recording engineers and producers the world over – and whole lot more too!
Watching this course is as close as you can get to getting a private one-on-one tutorial from one of the most exciting new producers in this space and you can gain access right now.
Cuts through the mix the like a katana
Have you ever wondered how to get those smooth vocal sounds that cut through the mix without loosing tonality or warmth? What about tuning vocals using software? Just how do you capture that raw emotion and turn it into a polished end result?
AMAC reveals all with this outstanding and thorough online course. There's insider tips on how to get your artists warmed up, relaxed, and ready to roll. Find out exactly how to build up vocal tracks and harmonies using some fantastic time saving techniques, and perfect the EQ of your mixes with settings that you can normally only learn by working with a seasoned professional.
Producing a good track is all about getting to the feeling the artist wants to project and AMAC shows her absolute mastery of this. Not only will you gain practical tips and shortcuts, but you will learn how best to manage the flow of production with and without the artist present.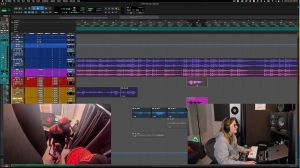 Learn techniques to improve your song structure
This is not just a masterclass in tracking and mixing, this course will also supercharge your songwriting chops and show you how to get the kind of vocal production that some of the world's finest R&B and Hip Hop artists lean into. 
Take a lesson with Pro Mix Academy and witness BENZ and AMAC create a complete track from the ground up.
Track and Mix Like a boss
As well as improving your tracking skills, this course has swathes of tips and tricks to improve your mixing and post production. You'll learn how to adjust the width and dynamics of your vocal tracks, how to mix, align, and tune your vocals, and how to arrange your recording environment for maximum efficiency. You'll also learn how to add texture, how to layer harmonies, how to use a click track to record complex vocal rhythms, and most importantly how to have fun and expand your creative output while doing it.
There's also numerous great practical tips on reducing common studio vocal issues – all delivered in a time friendly course with consummate ease and excellence by the one and only AMAC!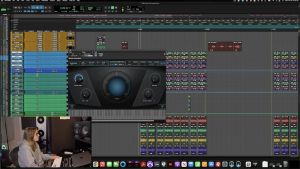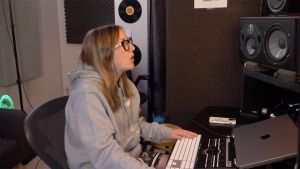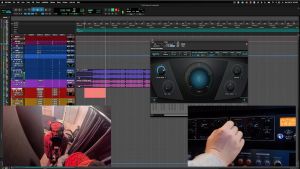 This is a full toolkit designed to give immediate practical benefits
Wanna know which plugins to use? How to set them up? What they even do?? AMAC has got you covered – she details all the plugins from her essential toolkit and show how to configure and use them for maximum effect.
Get the low down on how to set up essential plugins and use them with speed and style – AMAC brings it to the table and breaks it down in a way that all levels of producers can learn from. 
From starting out with a basic backing track to producing a Hip Hop vocal masterpiece this course has got your back. Perfect for beginners and pro's and everyone in-between – you are not gonna want to miss this opportunity to study with the super awesome AMAC and learn real-world recording techniques that will take your studio skills beyond the next level. 
CHOOSE THE 
BEST OPTION

 FOR YOU:
Ali "AMAC" McGuire is a LA based Platinum mixing engineer and vocal producer. AMAC has worked with artists such as Joji, Tee Grizzley, Murda Beatz, Shordie Shordie, Slushii, Sophia Reyes, Fetty Wap, PNB Rock, Trippie Redd, Lizzo and many more as well as record labels like Atlantic, G.O.O.D Music, 88 Rising, Warner and more.
Learn More
Endorsed by Legends and Pros Alike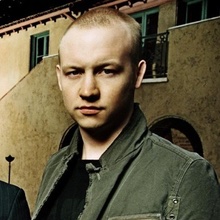 Issac Slade
Singer/Songwriter The Fray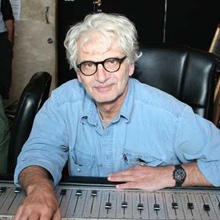 Jack Douglas
Legendary Producer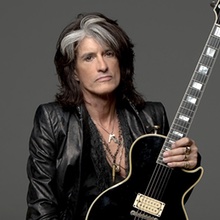 Joe Perry
Guitarist – Aerosmith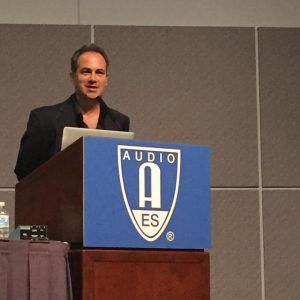 John Krivit
Past President, Audio Engineering Society
100% Satisfaction Guarantee
Don't wait to get your hands on this amazing content. You can buy this course right now for only $57. If for any reason you don't feel that your mixing has improved after watching this course, simply shoot us an email within 30 days and we'll give you a full refund, no questions asked.
Frequently Asked Questions