Do you want to produce captivating vocal parts that'll leave fans speechless?
Then you're in the right place!
In this 10+h comprehensive guide, musicians' musician Steve Maggiora teaches you how to produce, arrange & mix BGVs at the highest professional level.
Steve Maggiora is the Keyboardist and Background Vocalist for the iconic band 'TOTO'. In addition, he has a hand in countless projects as a writer, composer, as well as a vocal producer.
What makes Steve one of the most sought-after hired guns in the industry?
– You're about to find out!
Inside, Steve teaches you how to:
Track pro-level vocals on a mobile and inexpensive recording setup

Stay in your creative zone and remain highly efficient

Come up with harmonies that compliment the production

Craft captivating arrangements for 5 different songs and genres

Edit, Tune & Time-align BGVs in a musical manner

Add tension, excitement and dimension by delivering a polished, final mix
Whether you're a producer, vocalist, or artist:
This course will help you craft your most refined and captivating vocal arrangements yet, and have people waiting in line to work with you!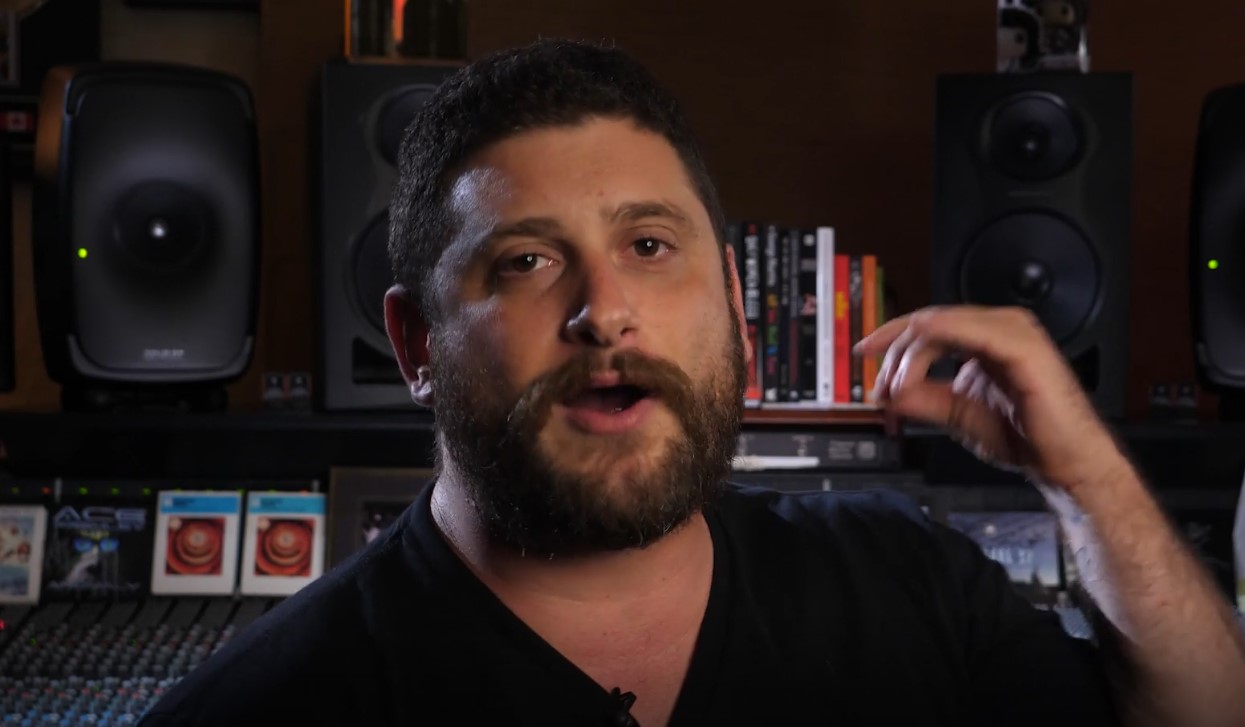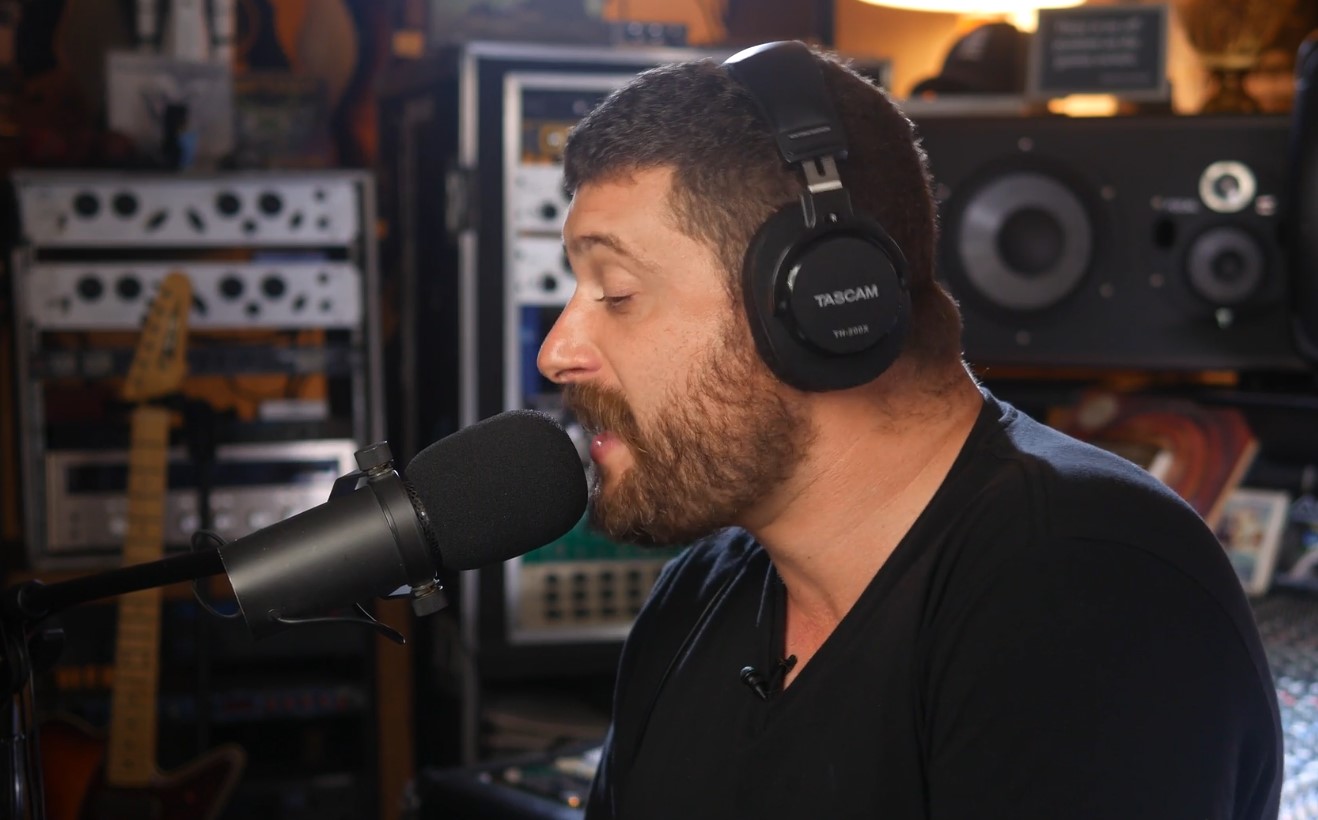 What You'll Learn:
Record Professional Vocals With The Gear You Already Own
I think we can all agree that vocal recording is an artform in itself.
When tracking, we want to capture every inflection of the singers voice, and enhance the energy and passion they're putting into their performance. 
In addition, we want to end up with a polished and crisp sound, while maintaining character and vibe.
Does that mean that we'll need a $10,000 microphone PLUS a bunch of expensive outboard gear in order to achieve that goal?
– Absolutely not!
Inside, Steve will show you how to utilize a mobile, minimalistic setup (yes, it includes a Scarlett 2i2!) to achieve mind-blowingly good recordings.
Before you laugh this off: Steve gets hired by a-list artists on a daily basis and this is his go-to recording rig.
If he can do it, so can you!


Craft Captivating Vocal Arrangements
5 Songs & Genres
In almost any genre, vocals are THE key component to writing a hit-song.
They draw your listeners in, help them to connect with the song, and let it become the soundtrack to their lives.
In this course, you'll learn how to craft harmonies and vocal arrangements that people fall in love with.
Steve takes you through 5 songs in 5 different genres, shows you how to figure out which spots best lend themselves to BGVs, and teaches you how to come up with intriguing harmonies that take the energy of the song to a whole new level.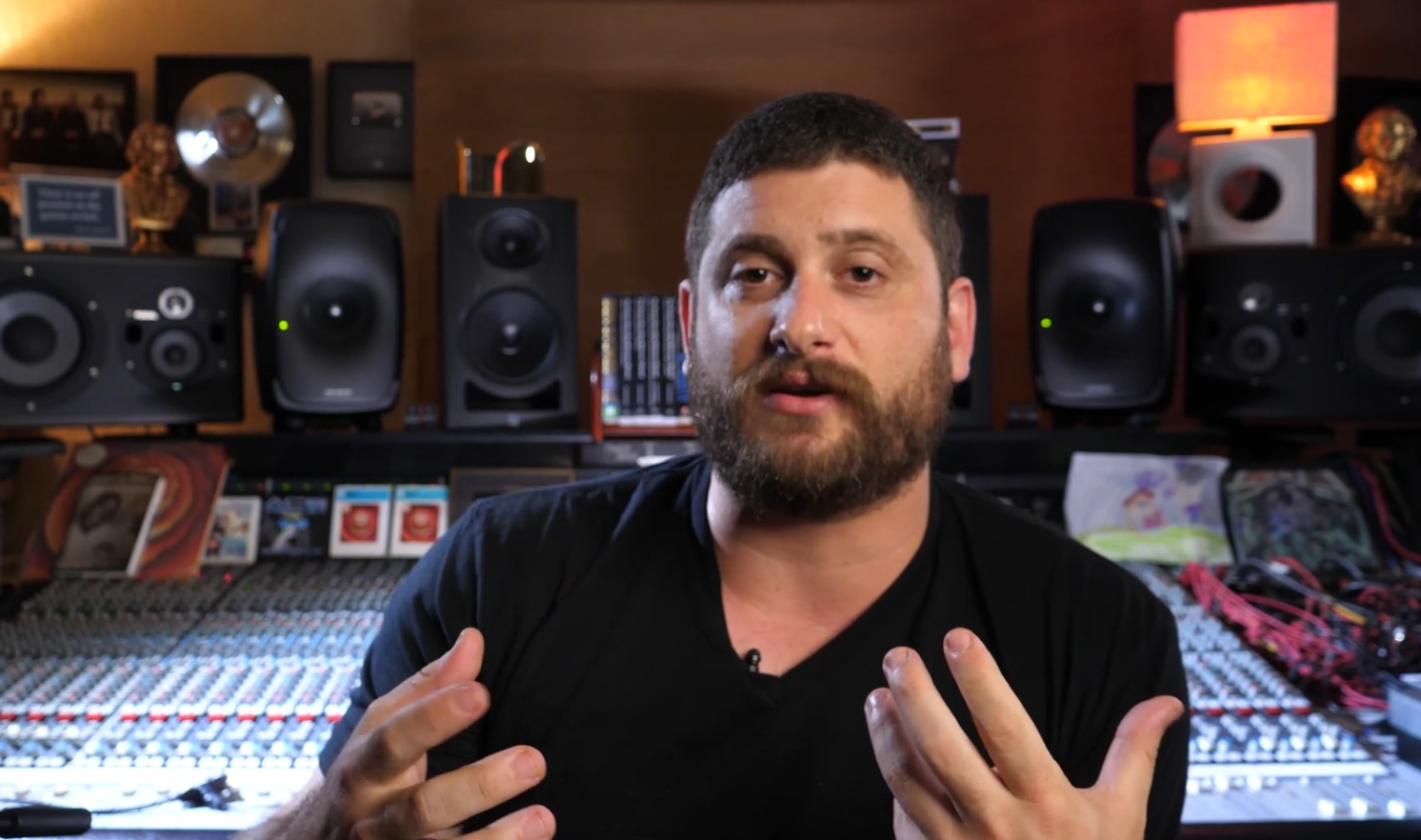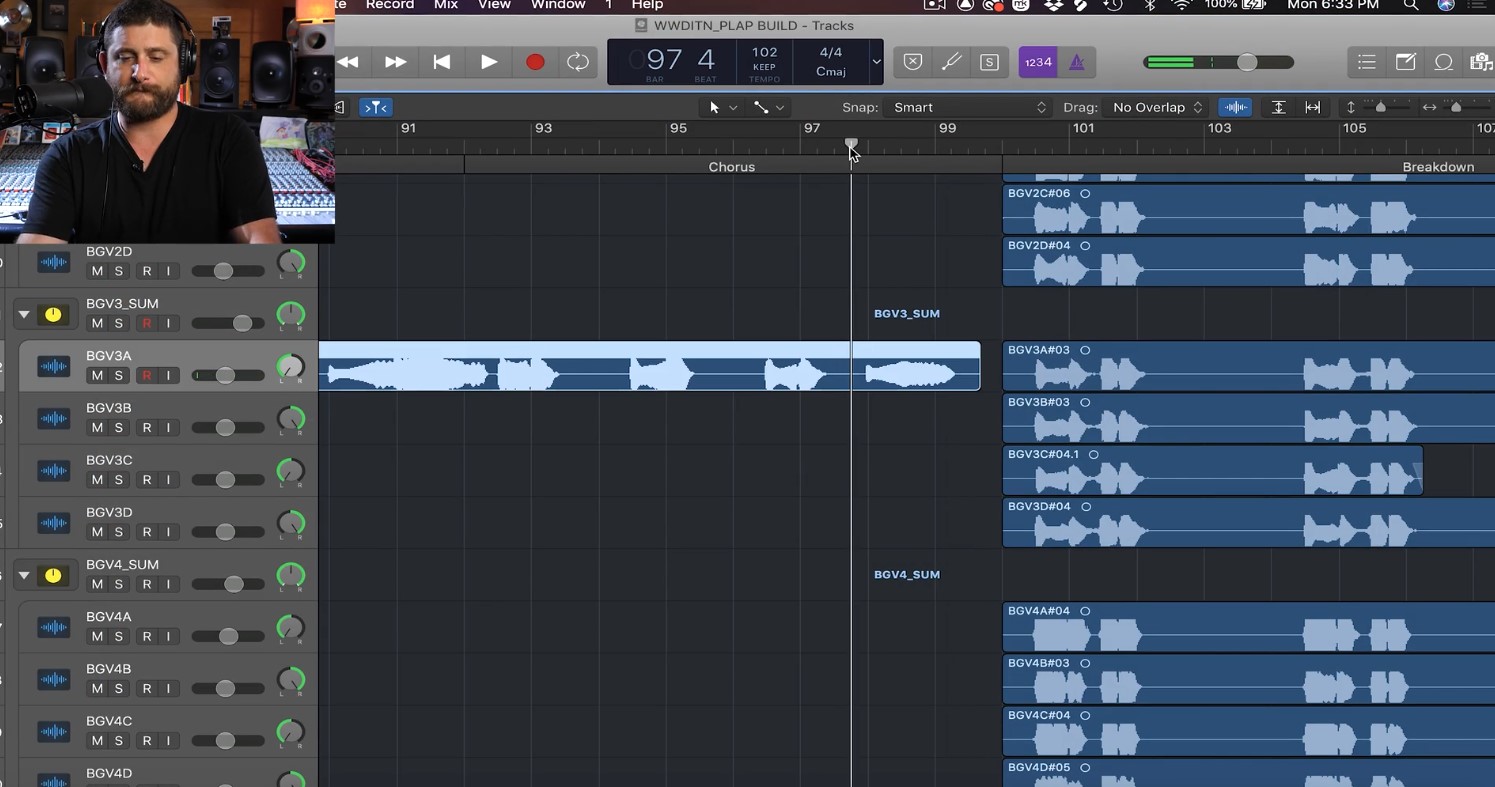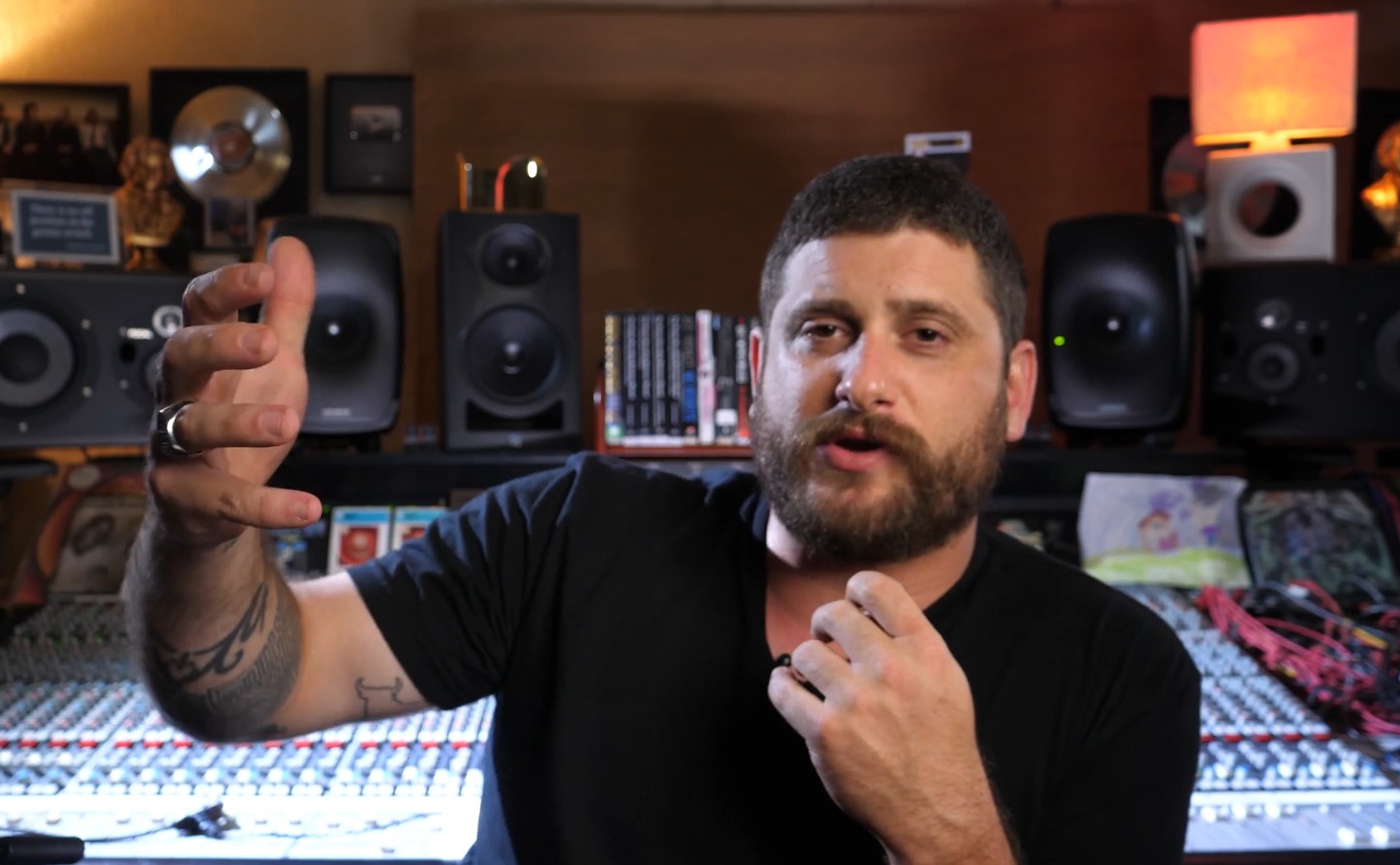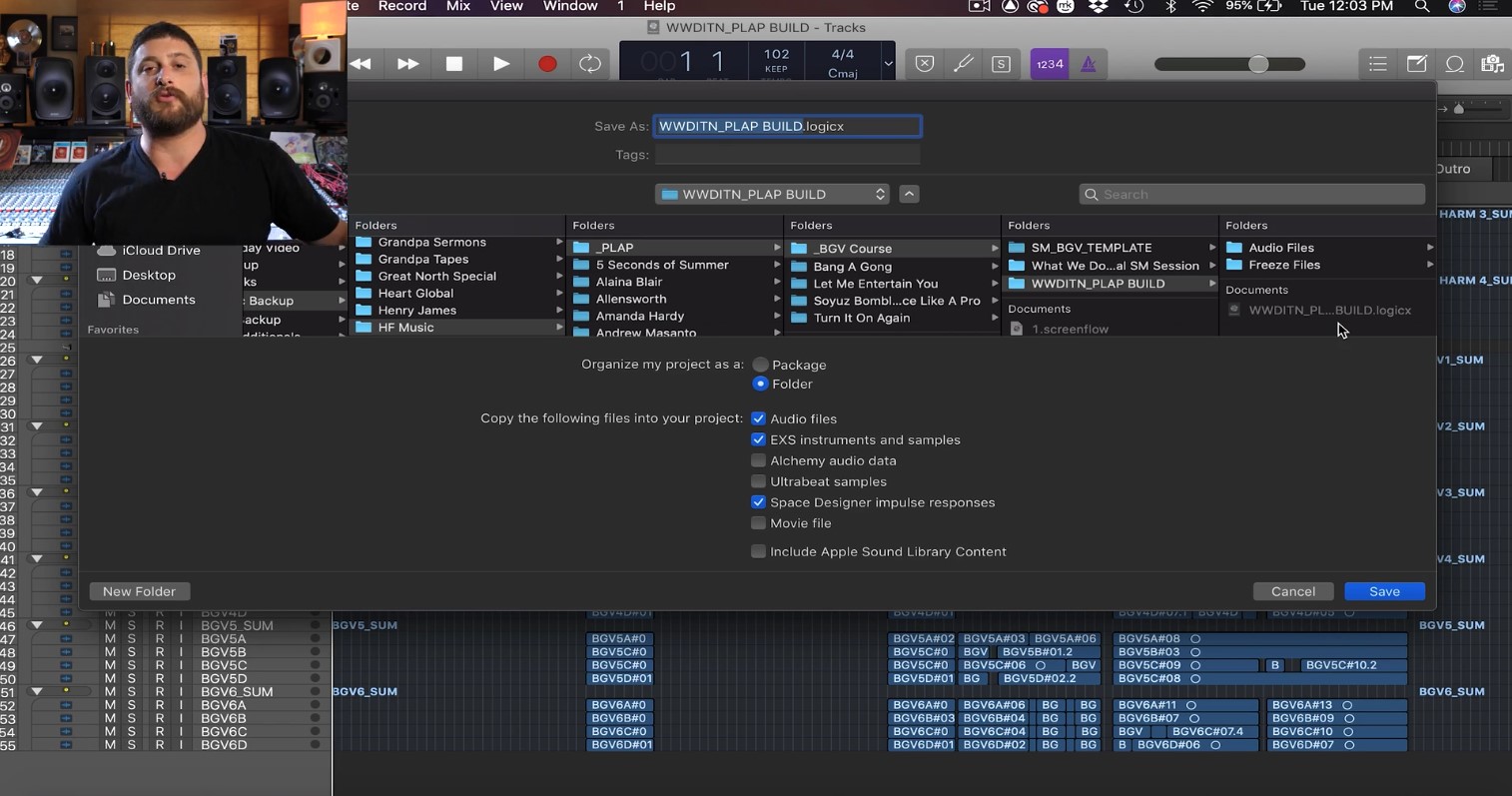 Produce Vocals Like A Pro: Efficiency & Workflow
There is more to vocal production than simply coming up with amazing parts.
If you're looking to do this on a professional level, you need to be efficient. That means respecting both your own, as well as your clients' time.
On one hand, this entails organizing your sessions well, so you can move swiftly and creatively.
On the other hand, you want to deliver files that are easy to work with, and allow effortless recalls or alterations, if needed.
In this course, Steve shows you techniques that'll allow you to become a sought-after vocal producer that clients keep hiring you over and over.
You'll receive templates to foster a lightning fast workflow, and learn how to structure your files like a Pro, so clients love having you on their team!

Musical Editing
After the initial tracking is done, the approach you take to editing makes all the difference. 
Take it too far, and your tracks will sound lifeless and stale. Edit too little, and you might end up with a washed-out, amateur-sounding mess.
Steve explains the difference between processing Harmonies vs. BGVs and teaches you how to edit them in a musical manner, so they blend perfectly with the lead, while maintaining their original dimension, character and feel.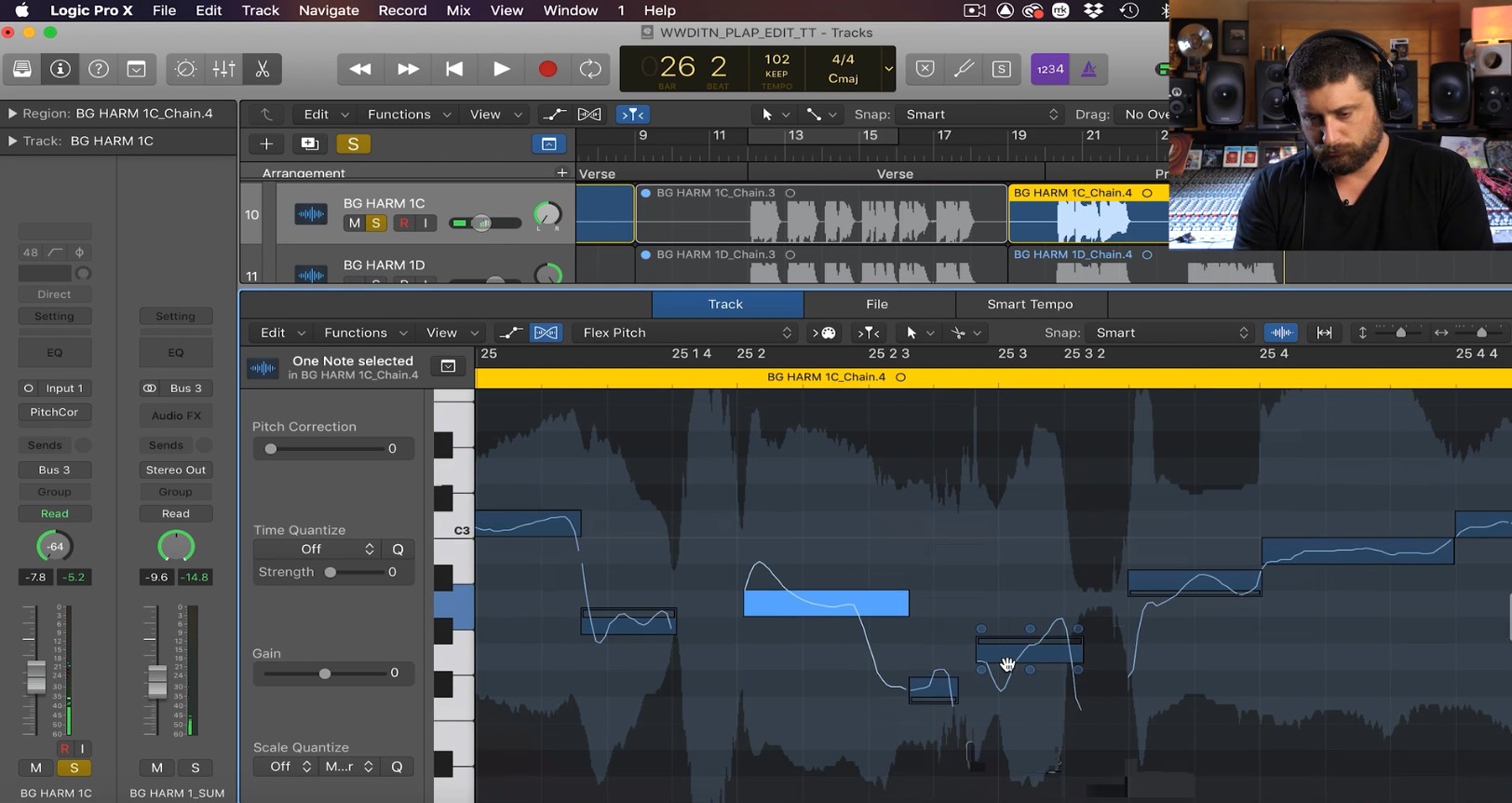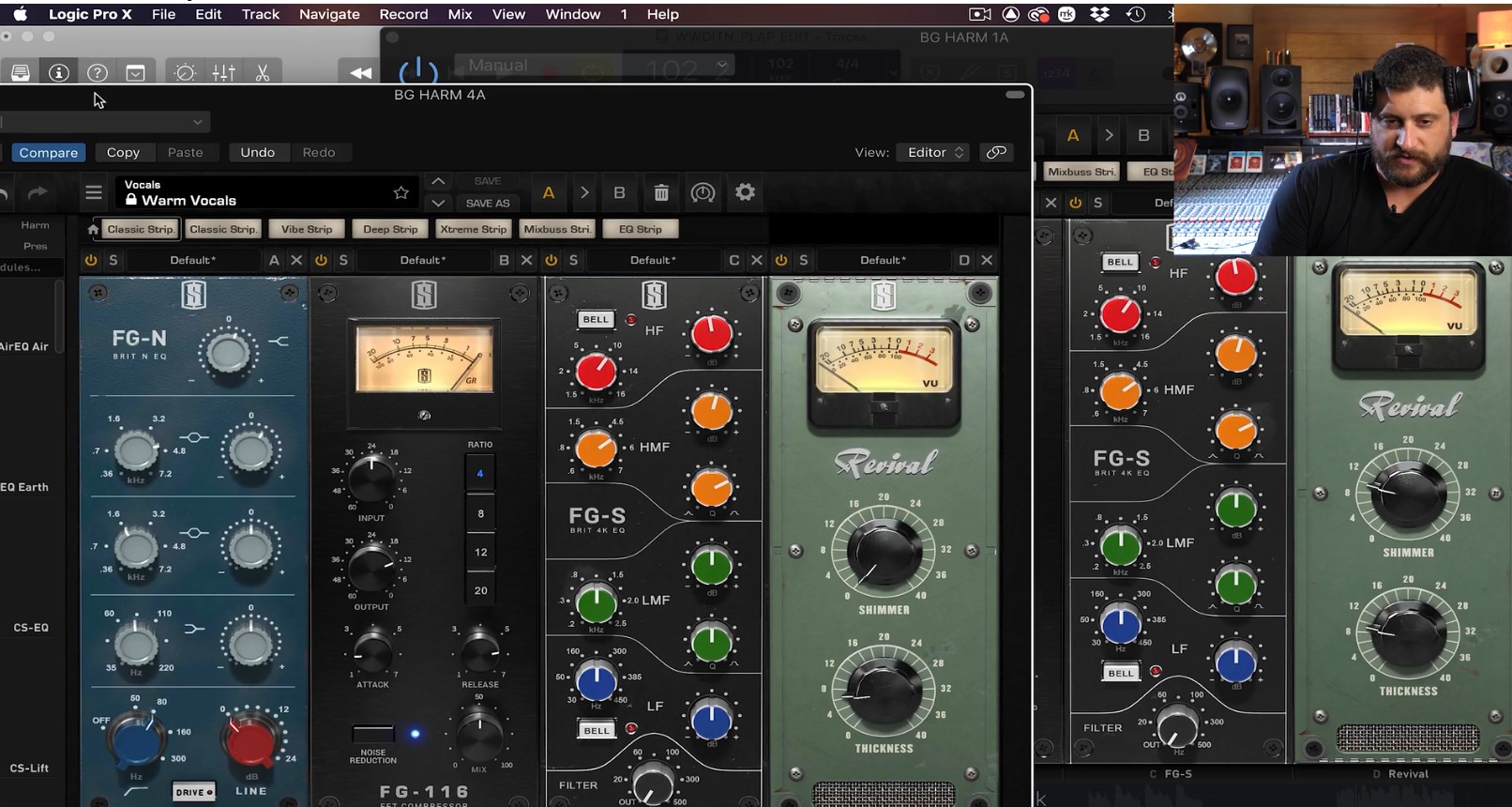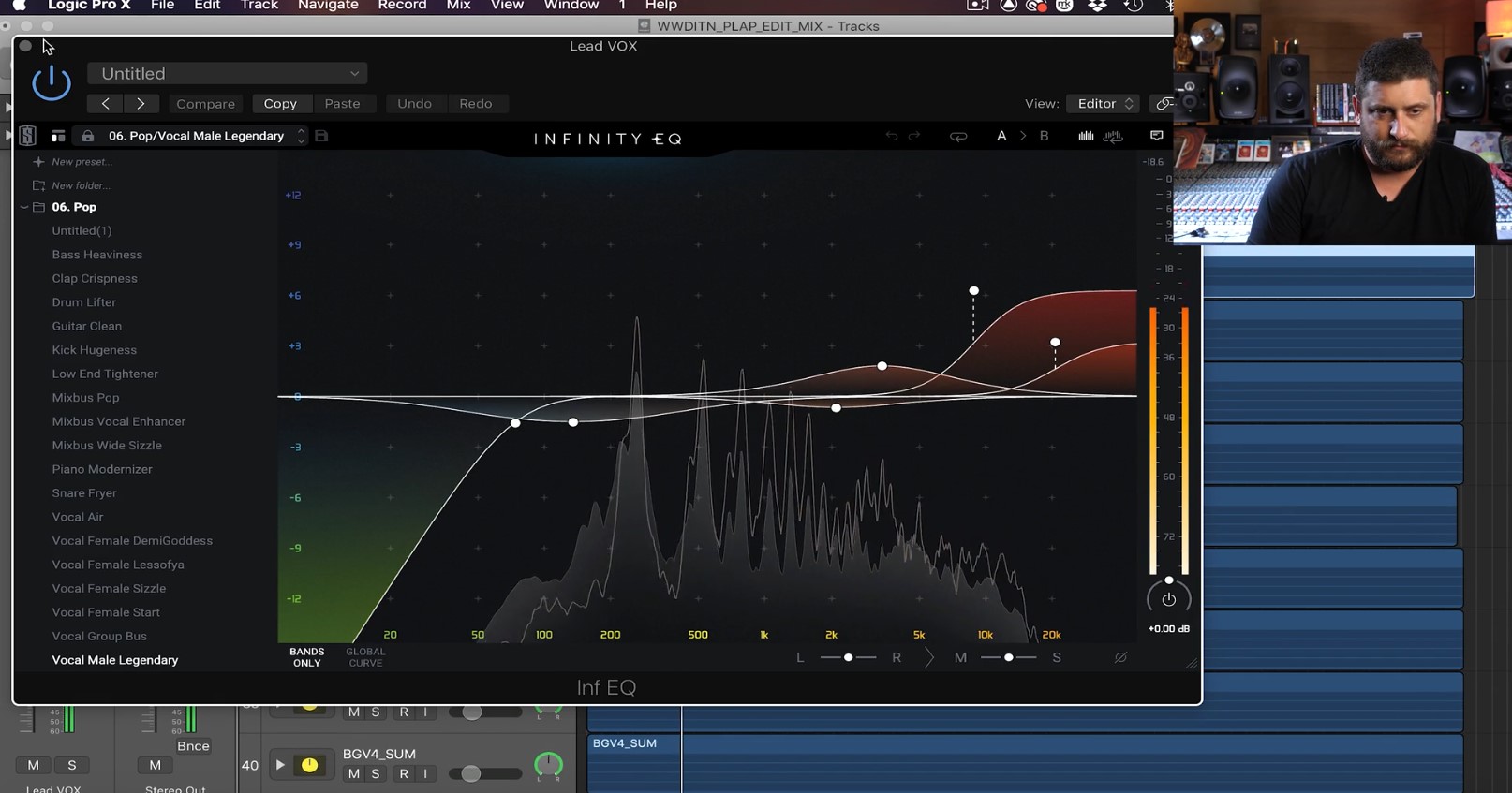 Achieve Polished Vocal Mixes
You've put in the hard work. Time to add the final polish and get your music out there!
In the final chapters, Steve shares foolproof techniques to make your Vocal parts sound crisp, spacious and massive.
Inside, you'll discover Steve's go-to vocal chain, which will clean up unwanted frequencies and help your vocals sit well in the mix at the click of a button.
After the groundwork is done, it's time to get creative. 
Master the use of effects to add dimension and space, and learn how to utilize automation to squeeze out the last bit of energy and excitement in your performances.
The best part?
You don't need to spend a fortune on plugins to emulate these chains. Most of the plugins Steve uses are included in Slate's Everything bundle, which you can access for as little as $15/month!
Download The Multitracks Of 5 Songs Featuring World-Class Musicians
As a bonus, we're including the multitracks of all 5 songs Steve is working on in this course.
Mix, edit, or do your own arrangements for these wonderful songs, featuring world-class musicians who have worked with the likes of Charlie Puth, Joe Bonamassa, Missing Persons and more. – The world is your oyster!
Song: What We Do In The Night
Artist: Steve Maggiora
Songwriters: Steve Maggiora
Musicians:
Frank Reina, Drums
Steve Maggiora, Vocals, Keys, Programming
Song: Tinsel Town
Artist: Daniel Bonte
Songwriters: Daniel Bonte & Steve Maggiora
Musicians:
Daniel Bonte, Lead Vocals
Steve Maggiora, Background Vocals, Keys, Programming
Johnny Gomez, Guitar
Warren Murrel, Bass
Jake Hayden, Drums
Song: Woman Like You
Artist: Ian Cullen
Songwriters: Ian Cullen
Musicians:
Ian Cullen, Lead Vocals, Acoustic Guitar
Steve Maggiora, Background Vocals, Keys, Strings
Song: I Been Waiting For You
Artist: Steve Maggiora
Songwriters: Steve Maggiora & Bob Fridzema
Musicians:
Steve Maggiora, Vocals, Keys, Programming
Bob Fridzema, B3
Warren Murrel, Bass
Jake Hayden, Drums
Henry James Schneekluth, Guitar
Jon Amor, Guitar
Pauli Cerra, Saxophone
Song: Make Me Feel
Artist: Late Night Brunch Club
Songwriters: Ian Cullen & Steve Maggiora
Musicians:
Ian Cullen, Lead Vocals, Acoustic Guitar
Steve Maggiora, Lead Vocals, Background Vocals, Keys, Programming
Warren Murrel, Bass
Justin Rose, Drums
Spencer Askin, Guitar
Juanita Tippins, Background Vocals
Based out of Orange County, CA, Steve Maggiora is a multi-talented musician, songwriter and entertainer. Making his living both as a session musician and live musician, Steve is deeply passionate in the music he creates, which is made apparent through his sultry smokey voice and rich keyboard voicing. He can be heard on thousands of recordings, including songs with Marc Broussard, Daniel Powter, Natalie Imbruglia, Joshua Radin and more. He has performed to tens of thousands of concert-goers across the USA, UK, EU, Australia and Japan. In addition to the original music he writes and performs, Steve is a founding member of the ever-touring rock & roll outfit Robert Jon & The Wreck, and most recently the new keyboardist and backing vocalist for the legendary TOTO. He is constantly creating new music in many different genres, much of which is available on streaming platforms as well as on his Patreon page, where he releases new music every Tuesday and Thursday. www.patreon.com/stevethewreck facebook.com/stevemaggioramusic Instagram: @stevethewreck
Learn More
Endorsed by Legends and Pros Alike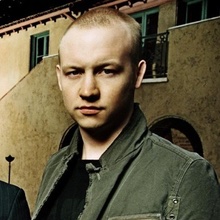 Issac Slade
Singer/Songwriter The Fray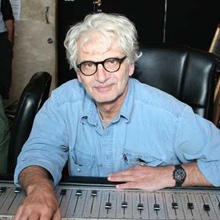 Jack Douglas
Legendary Producer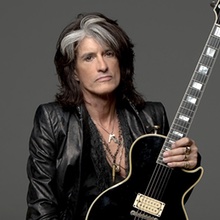 Joe Perry
Guitarist – Aerosmith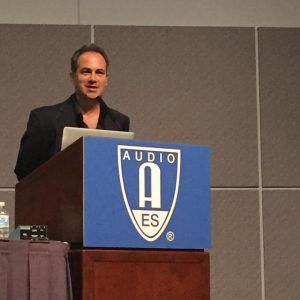 John Krivit
Past President, Audio Engineering Society
100% Satisfaction Guarantee
Don't wait to get your hands on this amazing content. You can buy this course right now for only $107. If for any reason you don't feel that your vocal arrangements have improved after watching this course, simply shoot us an email within 30 days and we'll give you a full refund, no questions asked.
Frequently Asked Questions