Wouldn't it be amazing to have an "in session" vocal coach with you in the studio?
…Someone to get you in the right state of mind …Someone to coach you through things that you didn't even know you should be doing that you really should be doing for the greatest success as a vocalist!
You need someone who's got your back and will help you bring out the best in your voice without you feeling pressured to perform or nail things on the first take.
That's what this course is all about!
We don't want to spend endless time in the studio FIXING sub par vocal performances. We want to sing on a level that is engaging and emotionally charged and inspired from the moment sound starts coming out of our bodies!
We don't want to tune, over edit or hack through take after take only to be disappointed with the final results. We don't want burnout to set in because we aren't sure how to meet our own expectations about how things could sound… If we only knew how to get there!
This course will completely change the way you approach vocals whether you are a vocalist yourself or are responsible for producing other vocalists and coaxing performances out of others!
I'll show you KEY mindsets, techniques and approaches that will take you far beyond just trying to get a good take. I'll help you unlock possibilities and creativity in your voice and recordings that you never know were there!
• I'll help you learn how to warm up in a way that leaves you feeling free and ready to sing at your best!
* I'll help you work with your gear and signal chain so that it feels like it becomes PART OF YOUR VOICE… Part of your expressive instrument
You'll see over and over again, through real-world tracking vocal tracking sessions, what it looks like to fail, learn from failure, critically listen, analyze, introspect and adjust your approach dynamically… For the ultimate creative discovery process.
By getting a front row seat to not only vocal recording sessions, but also play-by-play commentary on the through process behind the choices made vocally during the sessions, you'll be able to infuse the "vocal coach" mindset into your own singing and recording process... And NAIL the vocals in a way that exceeds what you hear in your head instead of just "Settling for the best take you can get for the night."
By being attentive to certain singing fundamentals in a studio environment, we become more aware of their importance and are able to execute new ideas and see immediate, positive results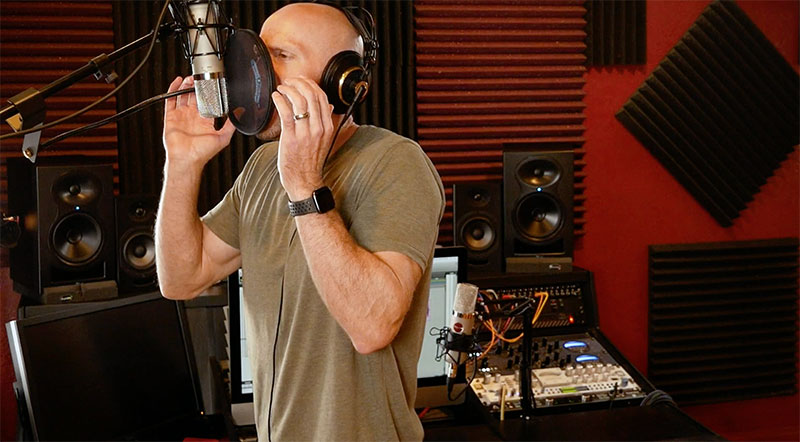 What You'll Learn
In this course, we LISTEN… EVALUATE… INTERNALIZE… APPLY. 
And we do so by being inspired by some of the best Rock Singers in history:  Freddie Mercury, Chris Cornell, Adele, Paul McCartney, John Lennon, Rob Halford, Elvis, Robert Plant, John Fogerty and more!
When we drill down into the styles of great vocalists and listen critically to what they are doing in their studio performances, we begin to realize that WE can do what they are doing! We can take cues and inspiration from their diverse approaches, experiment with our own voices and discover great sounding possibilities for our own music that we never knew were there!
32 Professionally Produced Backing Tracks Included
Using professional tracked, custom backing tracks in the style of different artists, we can GO TO WORK applying what we've gleaned from critically listening to our legendary example vocalists. We can infuse their approaches with our music. We blend their styles and experimentation with our style and experimentation and reap the harvest of new and fresh approaches.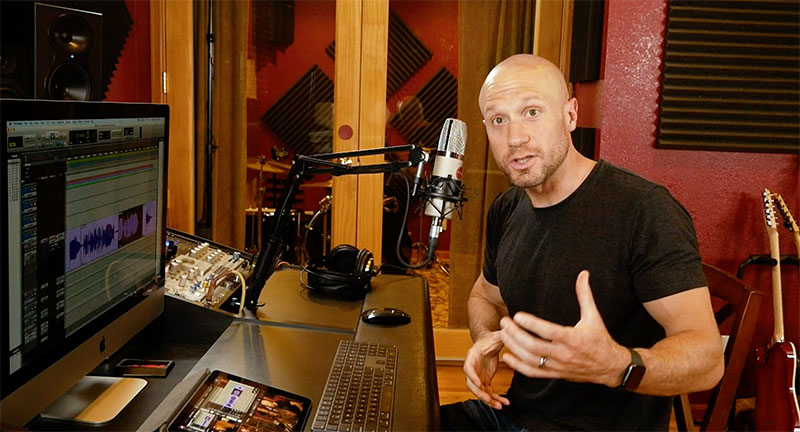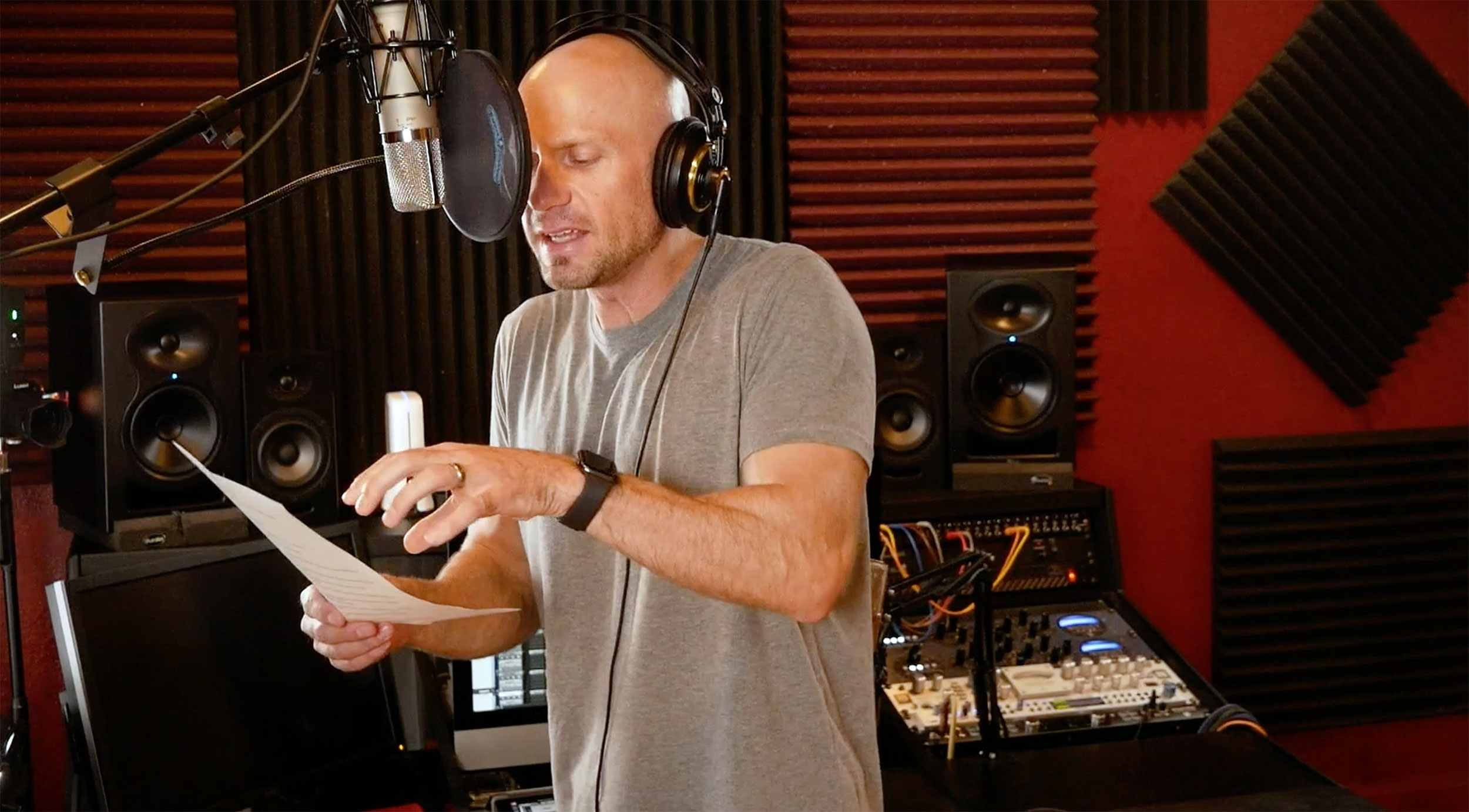 Learn from my epic failures! 
You'll get to witness and participate in epic failures, victories, extended commentaries as I, your coach, work through these different musical situations made available through the included backing tracks.  You'll see that you too have the freedom and permission to explore extremes, fail miserably, and in fact, push limits and boundaries for the sake of self-discovery.
INCLUDED IN THIS COURSE
• 10+ hours of "in-session" vocal coaching
• Best warmups so your VOCAL PEAK is present for your session (not burnt out)
• Learn how to use your face and vocal tract to bring out the very best in the voice… Before adding "fix the sound" plugins
• Harness the power of AIRFLOW and SUPPORT for maximum dynamic freedom
• Unlock natural and safe DISTORTION & GRIT in your vocal performances
• Discover the importance of Rhythm & Groove in the vocal performance (Singer, think like a drummer)
• Learn how to CREATIVELY STEAL from your favorite vocalists for truly inspired vocal performances
• Unlock your range. Reach notes you never knew were accessible!
• Learn how to BE YOUR OWN PRODUCER — The art of critical listening and arranging
• Train your musical ear by creating the right background vocals for the mix
• Learn how to track vocals to pull out the best performances EVERY TIME
• Conquer RED LIGHT SYNDROME before it even starts
• Inspiration and systematic dissection of singing from Freddie Mercury, Chris Cornell, Paul McCartney, John Lennon, Robert Plant, Rob Halford, Elvis, Adele and MORE!
• So much more…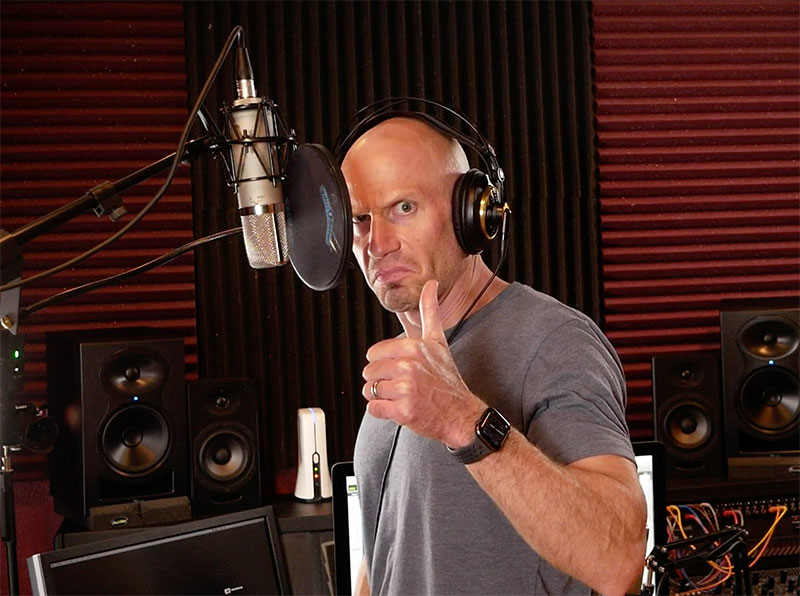 What people are saying about this course
"My new range is between C3 and C6. I'm a Female with a naturally lower set voice. If I remember correctly I was stagnant at A4 before. Lots of progress has been made."
"Amazing! I can do this thing now!! And just through the break also! From c to f approximately."
Chris Liepe has collaborated with some of popular music's greatest talent to bring the online world high quality music education. His passion for teaching and […]
Learn More
Endorsed by Legends and Pros Alike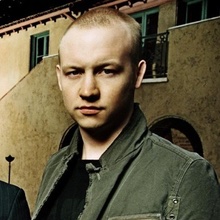 Issac Slade
Singer/Songwriter The Fray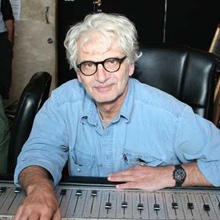 Jack Douglas
Legendary Producer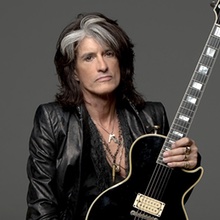 Joe Perry
Guitarist – Aerosmith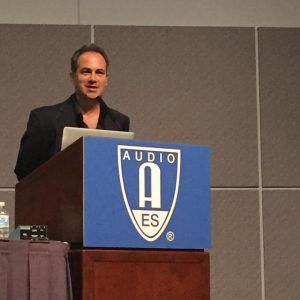 John Krivit
Past President, Audio Engineering Society
100% Satisfaction Guarantee
Don't wait to get your hands on this amazing course. You can  pick it up right now for only $167. If for any reason you don't feel that your mixing has improved, simply shoot us an email within 30 days and we'll give you a full refund, no questions asked.
Frequently Asked Questions