Take a Masterclass with Grammy Nominated Producer & Engineer Joe Carrell at the Warm Audio Studios in Austin, Texas
Didn't make it to the Masterclass in person? Well now you can!
Joe Carrell is a Nashville based Producer and Recording engineer who has worked on 11 Grammy nominated albums and a string of number one records. Being a great fan of many musical genres, he considers himself very fortunate to be hired consistently across a wide range of music. "My  monthly schedules are so crazy diverse that I often find myself producing a pop artist while mixing everything from rock, country, jazz, gospel, bluegrass, etc. Then I'll top of the month with several days of recording Nashville's studio aces on rhythm dates with an orchestral recording day or two thrown in.  It's pretty crazy but I love it that way!"
He invites you to join him at Warm Audio studios in Austin, Texas, for a Masterclass that will take you right through the process of creating and producing a hit-worthy track, helped by the talents of the band Glass Bandit. This is a unique Masterclass course that gives you a "fly-on-the-wall" view of the lifecycle of the recording, mixing, and production process from one of Nashville's favourite Producers, the legendary Joe Carrell! Filmed over a number of days, Joe breaks down the setup, band management, recording, engineering, mixing, and a whole lot more…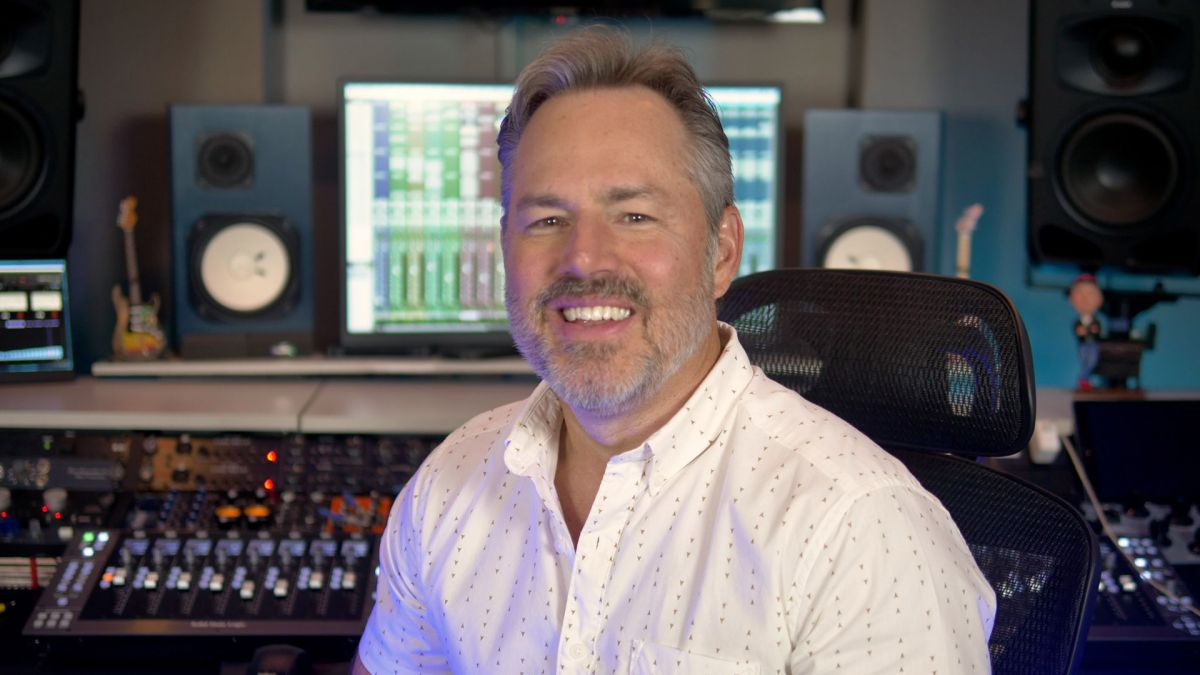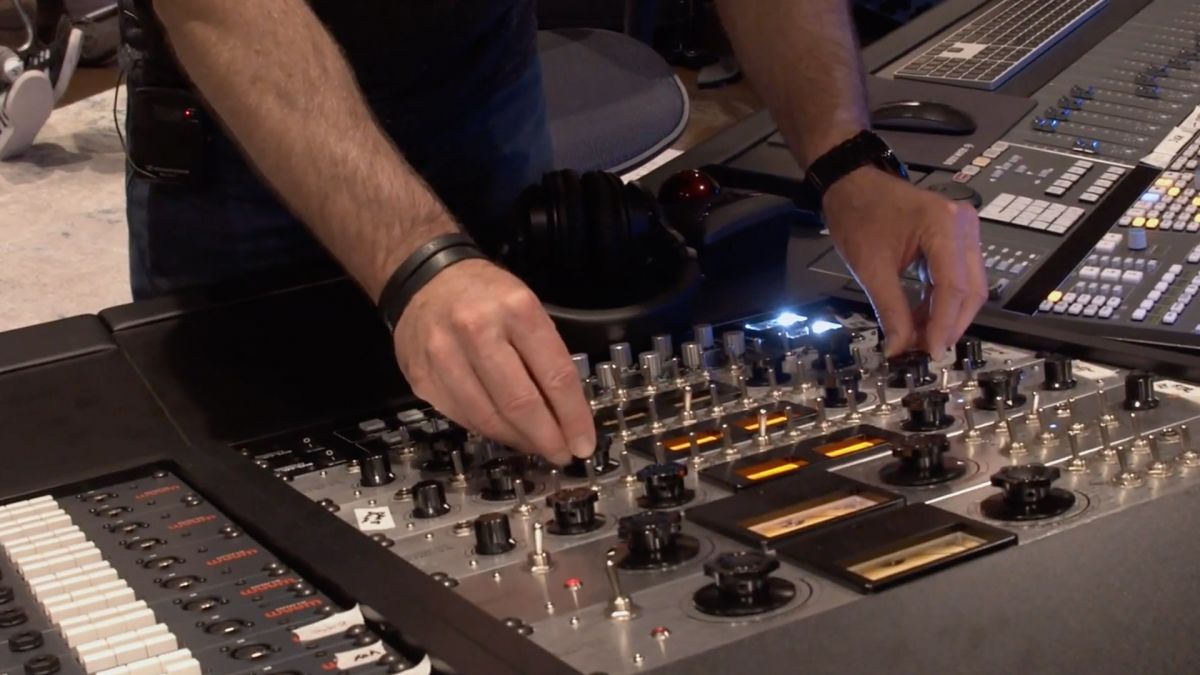 A Masterclass in Hit Making
Joe takes you through the full recording and production lifecycle, starting off with tracking and co-production on days one and two, and moving through to engineering and mixing on day three and beyond. We captured this whole event on film for our special course so you can benefit from Joe's wisdom, experience, and musical ear.
You'll learn invaluable skills for setting a band up, tried and tested mic placement techniques, how to setup studio hardware, how to get work with a band, how to take that to mix, and everything in between. This is not just about learning to "Fix it in the Mix" – this is about getting your entire workflow set so you can focus on great music production and work through a complex arrangement with ease. Joe will teach you how to Mic up a your drums, your amps, your whole recording room for balance and for optimum dynamics. As he runs through the setup for each musical instrument he discusses the challenges of recording for Dolby Atmos, how best to place overhead mics in a room, and discusses the pros and cons of different mics he has encountered over the years.
Glass Bandit offer up funky crisp drums, fat bass, lush keys, clean and driven guitar grooves, a horn section, and some soulful vocals to the studio. Joe Carrell helps guide them to get the best from their performances – always with a healthy measure of good humour and instinctive talent management. Watching this process in real time is beyond fascinating for anyone interested in improving their production and mixing skills – these are skills that have taken decades to hone – and you can benefit from them with this one-of-a-kind course!
This is the End-to-End course you've been looking for
If you've never attended one of our Masterclasses in person, or have always wanted to watch "how the pros do it" in a single course, this is the one for you. Split into several easy to digest videos, beginners and experts alike will find multiple layers of practical knowledge from Joe Carell's Production Masterclass. After setup you'll get to watch Joe tracking with the band, managing overdubs and alternate takes, really getting the best out of his artists, tuning the right levels of depth and aggression from his musicians, and so much more in candid detail.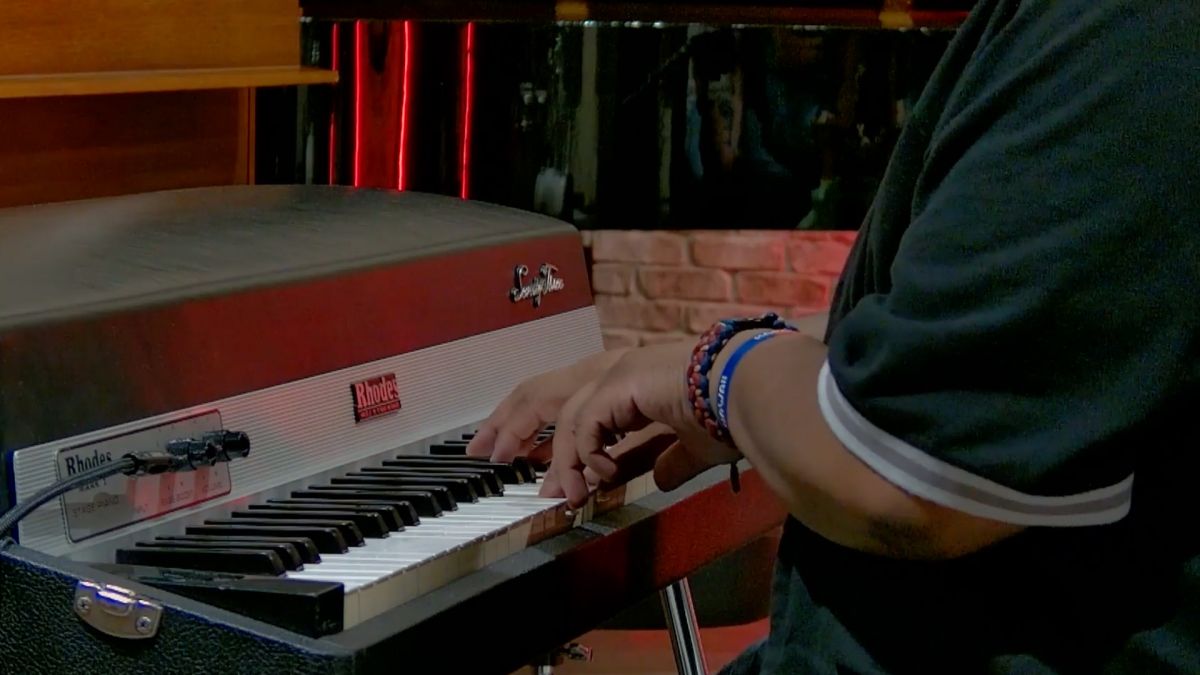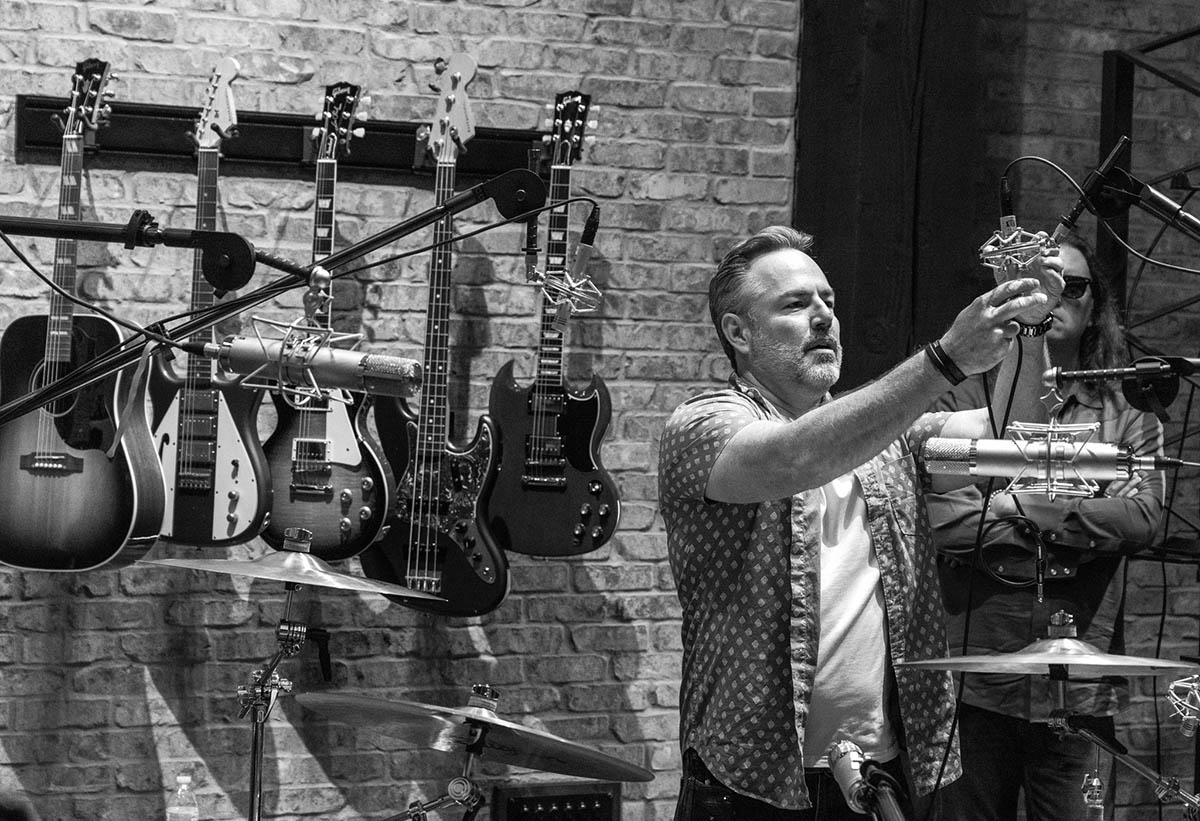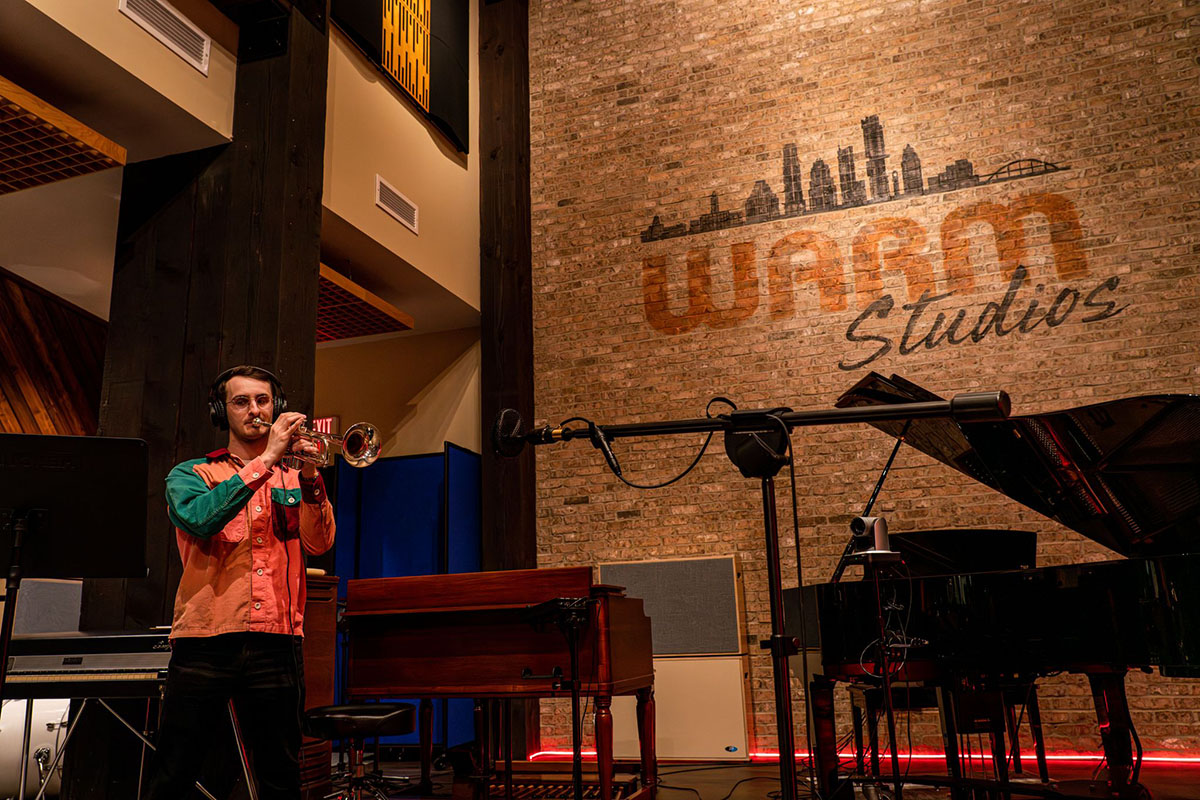 Joe Carrell's Production Masterclass also takes you through setting up the studio outboard gear for optimal recording, the principles of recording in different genre's including rock, jazz, country, bluegrass and gospel, and crafts an arrangement that tears the roof off this track. He works with the band to help them see new perspectives on their music, new nuances from their performances, and the transformation from rough track towards the final mix is breathtaking.
Every single element of recording a hit song and producing a hit record is covered in this masterclass – it's like you are actually in the control room!
Balance powerful instruments like Trumpets and Saxophones against Vocals without muddying your mixes.
Learn how compression and limiting can be used quickly and effectively to bring out the best in an instrument
Track guitars that have bite and depth and learn techniques to enhance both acoustic and electric guitar tracking.
Witness the whole process from setup, tracking and overdubs to mixing and post production – these are the "tricks of the trade" you've been looking for.
Learn how to:
Track like a pro and get the best out of your musicians, helping them create awesome overdubs and alternate takes.
Mix with an ear for tone and harmonic balance without removing any of the dynamic feel of the recording.
Create a rich and warm mix at a professional mastering level – and have some fun doing it!
Acoustic? Electric? Brass? No Problems!
Glass Bandit bring the funk, and this sets Joe up with a number of challenges. Its very easy to over-colour a track, especially one as sonically diverse as this, and Joe demonstrates essential techniques for avoiding this. He breaks down how to set your panning, how to control transients, and how to add sustain and width with simple, practical, and most importantly, usable techniques that will serve you well for decades to come.
Joe takes you through the full process in Pro Tools and shows how he likes to setup tracks, alternate bus tracks, and plugins for maximum effect. Whichever DAW you choose – be it Pro Tools, Logic, Ableton, Reaper, Cubase, Studio One, or even Garageband, you will learn techniques that will take your mixing and production to the next level!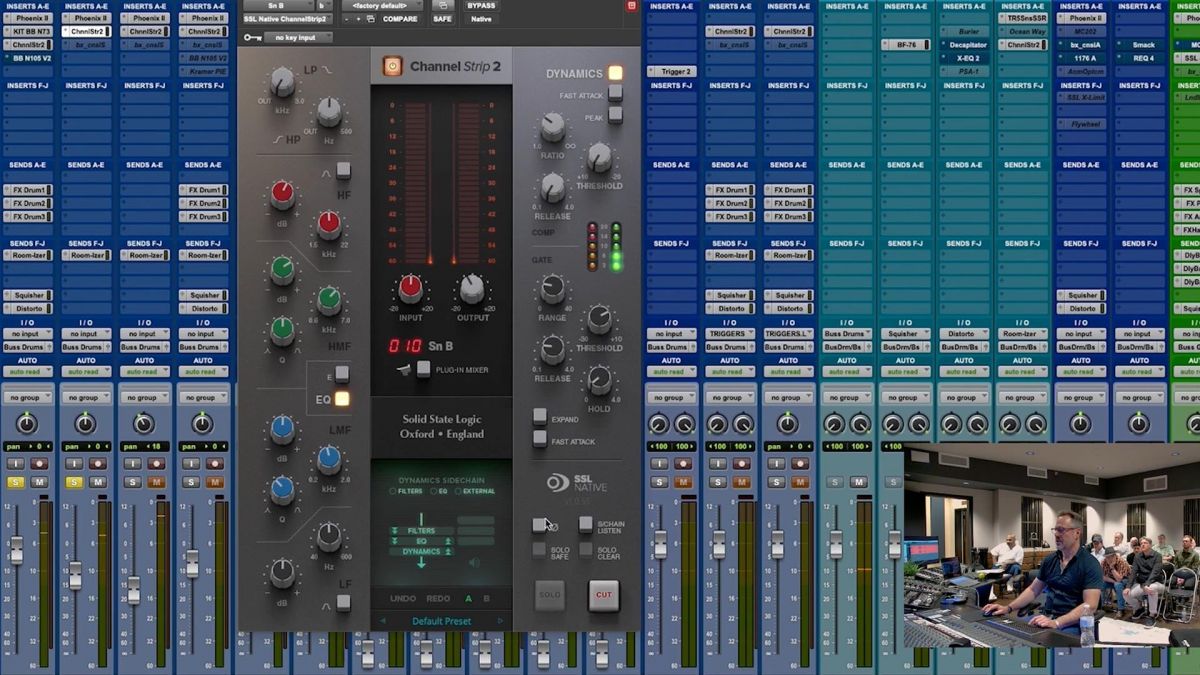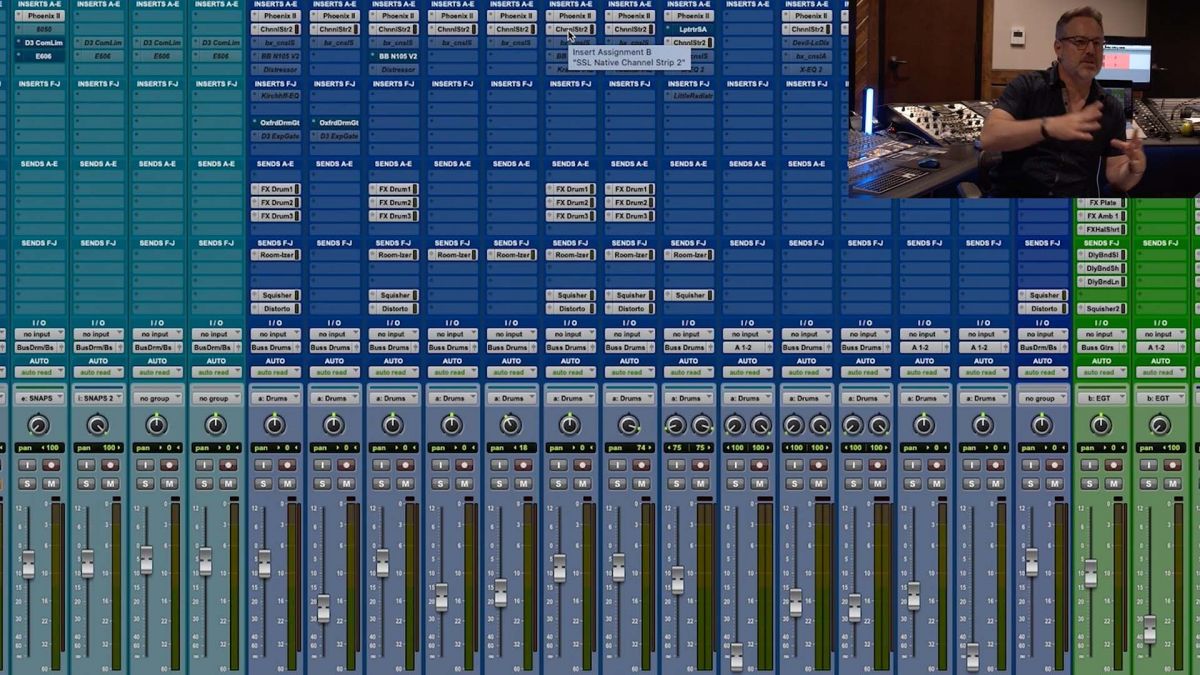 Good production is the glue that holds a mix together...
This course will give you a fantastic insight into every element that makes a hit record. Joe takes you through each step at a fair pace with a lot of information but without overloading you. There are questions (and sometimes answers) from the audience present so this really is as close to being at the Masterclass as is possible. There are also technical tips to make sure you get the best performance from your DAW and environment and extensive run throughs and breakdowns of all the different plugins that Joe deems essential.
Take your mixes to the next level with Joe Carrell's Production Masterclass today!

Bonus Q&A Session
As an extra bonus for this course we have also filmed the full Question and Answers session with Joe Carrell and Warren Huart. Theres some great discussion as they both present some of their solutions for various mixing and tracking, mixing, and production issues you may face. Not getting enough "Thwack" from your drums? Warren and Joe will tell you how to remedy that! 
This course is designed for ANYONE who wants to learn to mix and produce professional quality hit records no matter what their current ability!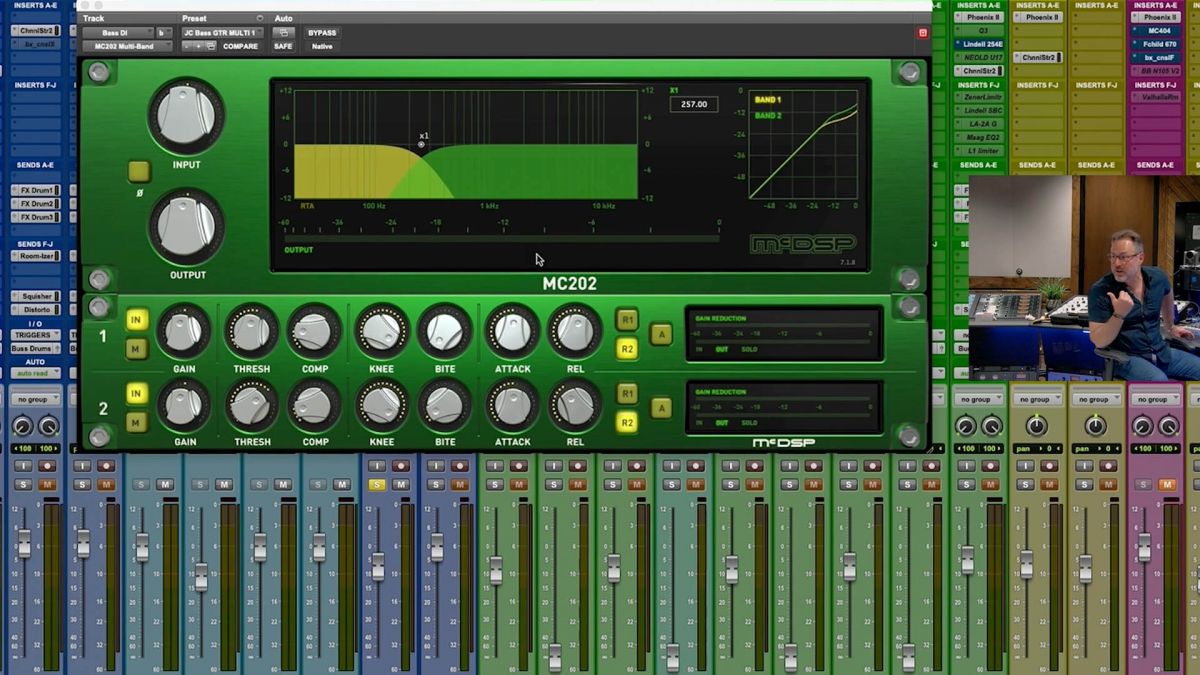 Download the Multitrack
We dont want you to just watch this course - we want you to get involved too!
That's why we have included two Multitracks from Glass Bandit as a bonus so you can play around with the track and employ some of Joe's techniques and create your own mix. 
Nashville based producer/mixer/recording engineer Joe Carrell has accomplished a lot in his 20+ year career.  11 Grammy nominated albums mixed and/or recorded, Dove award winning songs and albums, 35 charting number ones mixed and […]
Learn More
Endorsed by Legends and Pros Alike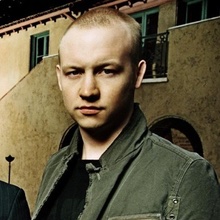 Issac Slade
Singer/Songwriter The Fray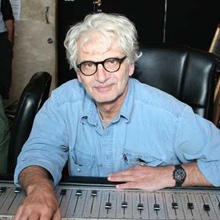 Jack Douglas
Legendary Producer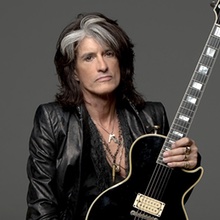 Joe Perry
Guitarist – Aerosmith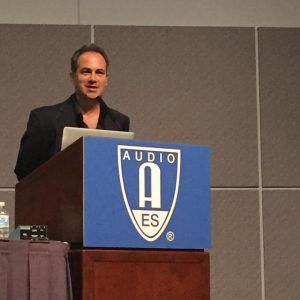 John Krivit
Past President, Audio Engineering Society
100% Satisfaction Guarantee
Don't wait to get your hands on this amazing content. You can buy this course right now for only $127. If for any reason you don't feel that your mixing has improved after watching this course, simply shoot us an email within 30 days and we'll give you a full refund, no questions asked.
Frequently Asked Questions