DISCOVER THE SECRETS TO PLATINUM-SELLING MIXES
Whether you're a mixing engineer, or a home-recordist mixing your own songs, we all have the same dream:
To express ourselves through our music, share it with the world and leave our mark in music history.
We have a clear vision for every song and don't stop refining it until it sounds just like we imagined.
But – if you're anything like me – this level of dedication can easily have you frustrated:
Have you ever felt like you just can't achieve the sound you're looking for even after having spent 10+ hours on a mix?
Or compared your mix to one of your favorite records, just to find that it's not even close?
I know I have, countless times! It's totally frustrating and sometimes it can make you question whether you have a place in music at all.
Well, I have good news for you: Struggling with these issues actually means that you're on the right track!
It shows that you have great taste and hold yourself to the highest professional standards.
– Which are the key ingredients to becoming a great mixer!
The fact is: The technical side of mixing can be learnt. Great taste can't.
You already got the taste, now it's time to acquire the skills!
In this course, 11x Grammy nominated and platinum-selling mixer Mark Needham reveals his secrets to mixing hit records.
He walks you through every step of the mixing process, all the way raw tracks to the final mix
– and teaches you the techniques you need to achieve a professional sound.
The best part? Mark mixes 100% in the box, using plugins only. 
– Which means you can achieve the same results in YOUR HOME STUDIO!
Skip years of painful trial and error by learning the techniques of a world-class engineer with 35 years of experience:
What You'll Learn
Adopt a highly efficient workflow
An issue that many of us struggle with is the sheer amount of possibilities to approach a mix:
We can choose from countless EQs, Compressors and Reverbs. Which ones should you use? Better yet: In which order should you apply our processing to get the best results?
To add to the confusion, there are also multiple ways to approach the mix as a whole: You could start with our mixbus processing, with the vocals, or the drums…
With over 35 years of mixing, Mark has tried all of these approaches and developed a system that allows to mix quickly and efficiently – and beat the original mix of this song in less than 3 hours!
Make Mark's workflow your own and learn how to craft pro-sounding mixes effortlessly.
We're including Mark's mixing template with this course, so you have a great starting point for any of your future mixes.
Achieve a powerful low-end
What separates an amateur sounding mix from a professional one? Many will say the low end is a big part of it.
We agree!

Learn how to blend kick, bass and toms to form a powerful, yet controlled low-end that never gets overbearing.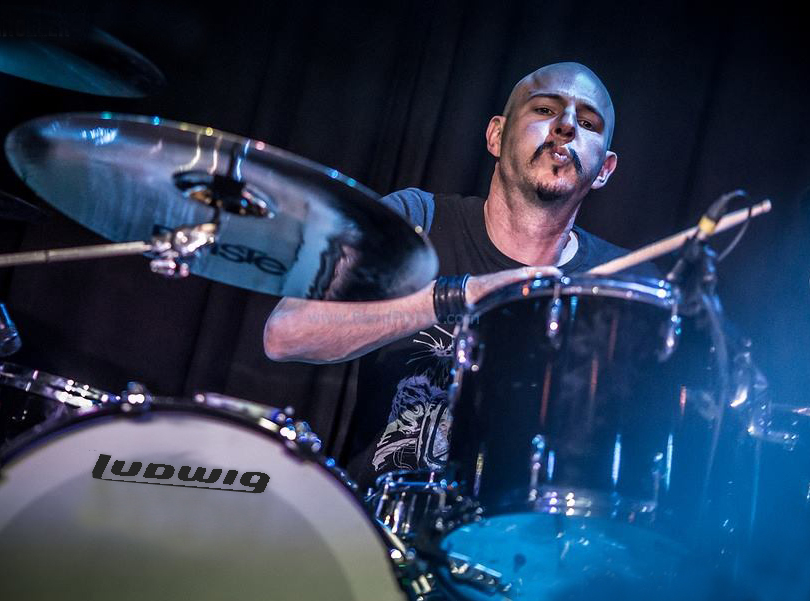 Mix energetic live drums
If you're a mixer, chances are you love yourself a powerful drum sound.
Well guess what? – So does Mark!
Learn the mixing techniques he uses to craft an edgy drum sound that carries the groove and adds energy and excitement to the song.
Vocals that jump out of the speakers
In almost any genre, vocals are the king of the song: They're what people remember and connect with emotionally.
Unfortunately, vocals are also one of the hardest parts to get right.
In this tutorial, you'll learn how to use Compression, EQ, De-essing, Saturation and effects to achieve a professional vocal sound that jumps out of the speakers.
Learn not just the how, but why
Learning new mixing techniques and tricks is great, but the important question is:
How, when, and why should you use them?
Mark explains the reasoning behind every mixing moves he makes, so you can apply the same principles to your future mixes. – And achieve great results every time!
Build Your Resumé With Tracks By A Multi-Platinum Producer
If you're looking to establish yourself as a mixer who bands are begging to work with, it's essential to build an impressive resumé to show off your skills.
– And the first step to a great mix is a great recording!
That's why we're including all multitracks of the song 'Know When To Walk Away' by Jay Clifford with this course. Not just stems, but EVERY SINGLE TRACK from the original recording session!
Follow along with Mark's mixing process and add your mix of this song to your resumé to attract new bands to your studio.
What people are saying about this course
It is an absolute pleasure working with Mark because, not only do I always end up with an exceptional mix, but the process is always quick and enjoyable.
I don't know how Mark does such incredible work so fast…
Matt Wallace – Producer/mixer/engineer and musician O.A.R. Faith No More, Train, Maroon 5
For a long time I struggled to get everything to and sit well together in a dense mix, however after watching this tutorial I identified he problem areas in my mixes and I was able to go back and fix them. My confidence has grown leaps and bounds as a mixer.
After only a few months of being a Pro Mix student, my mixes are sounding much better and far more professional. The songs have grown my portfolio and I'm finding more and more work as a mixer.
– Jason G. Producer/Engineer/Mixer
With over 35 years of experience, Mark is one of the most in-demand mixers in today's music industry: As a 11x Grammy nominee, he has a track record of mixing multi-platinum records for artists such as P!nk, Elton John, Dolly Parton, Shakira and Train. Aside from his remarkable mixing career, Mark…
Learn More
Endorsed by Legends and Pros Alike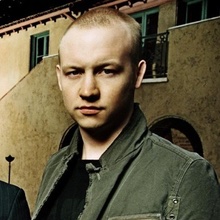 Issac Slade
Singer/Songwriter The Fray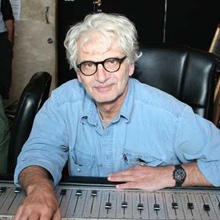 Jack Douglas
Legendary Producer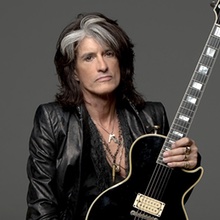 Joe Perry
Guitarist – Aerosmith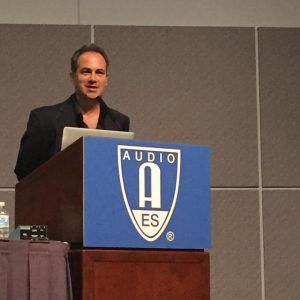 John Krivit
Past President, Audio Engineering Society
100% Satisfaction Guarantee
When trying something new, there's always risk involved. But the bigger risk is often NOT doing anything at all!
Even the best engineers in the audio industry keep learning new things and evolve on a daily basis – it's THAT important!
And in the end, all you really care about is your music, right?
This is a wonderful opportunity to learn from one of the best Mixing Engineers in the industry.
So I ask you: What is the bigger risk? Not taking this course and having your productions stagnate over the next months, or spending a few bucks to learn new concepts that could change your music forever?
However, I want to make 100% sure that you can only gain from this purchase. So I'm including a 30 Day Money Back Guarantee for you! You can take this full course right now, and if it doesn't help you take your masters to the next level you'll get a full refund, no harm done. You can even keep the files.
So don't hesitate and take this course now and see your music grow!
Frequently Asked Questions