Grammy Nominated Engineer Marc Daniel Nelson takes you through the full production process of a complex track recorded and produced by Geoff Emerick
It cannot be emphasised enough – there is no course available that is quite like this one…
Geoff Emerick is an industry legend who's career was beyond exemplary – working right up until he passed away in 2018. He started out at EMI studios (now more famously known as Abbey Road studios) and one of the first big bands he worked with was the Beatles. He was in the studio when they recorded for the first time with their new drummer, Ringo Starr. Geoff worked on a lot of the Beatles' early albums, and George Martin personally requested that he become the Beatles' recording engineer aged just 20. He worked on A Hard Days Night, Sgt. Peppers Lonely Hearts Club band, Revolver, Abbey Road…and much more. Geoff went on to become one of the most sought after talents in the production industry, working latterly with Wings, Nazareth, Robin Trower, Jeff Beck, Supertramp, Art Garfunkel, Elvis Costello, Ultravox, and as represented here, Lena Anderrsen.  
I think it is fair to say that is an impressive track record!
So it was something of a daunting prospect for another industry legend, the uber talented Marc Daniel Nelson, to finish off the last album that Geoff ever worked on, an album that also showcases the stunning talents of producer Niclas Johannasan and the amazing range and depth of Lena Anderssen. Marc rises to the challenge in his own inimitable style and you have the once in a lifetime opportunity to follow him on this journey!
You get to download and mix a full Multitrack session of "The Lark" after watching how Marc mixes it. This is a course you are definitely going to want to take if you want to accelerate your production and mixing skills.
Marc is known for his work with chart-topping artists such as Fleetwood Mac, Jason Mraz, and Colbie Caillat, as well as Film music, such as Blade Runner and The Expanse. Some of you may also know him from his amazingly educational videos over at Produce Like A Pro.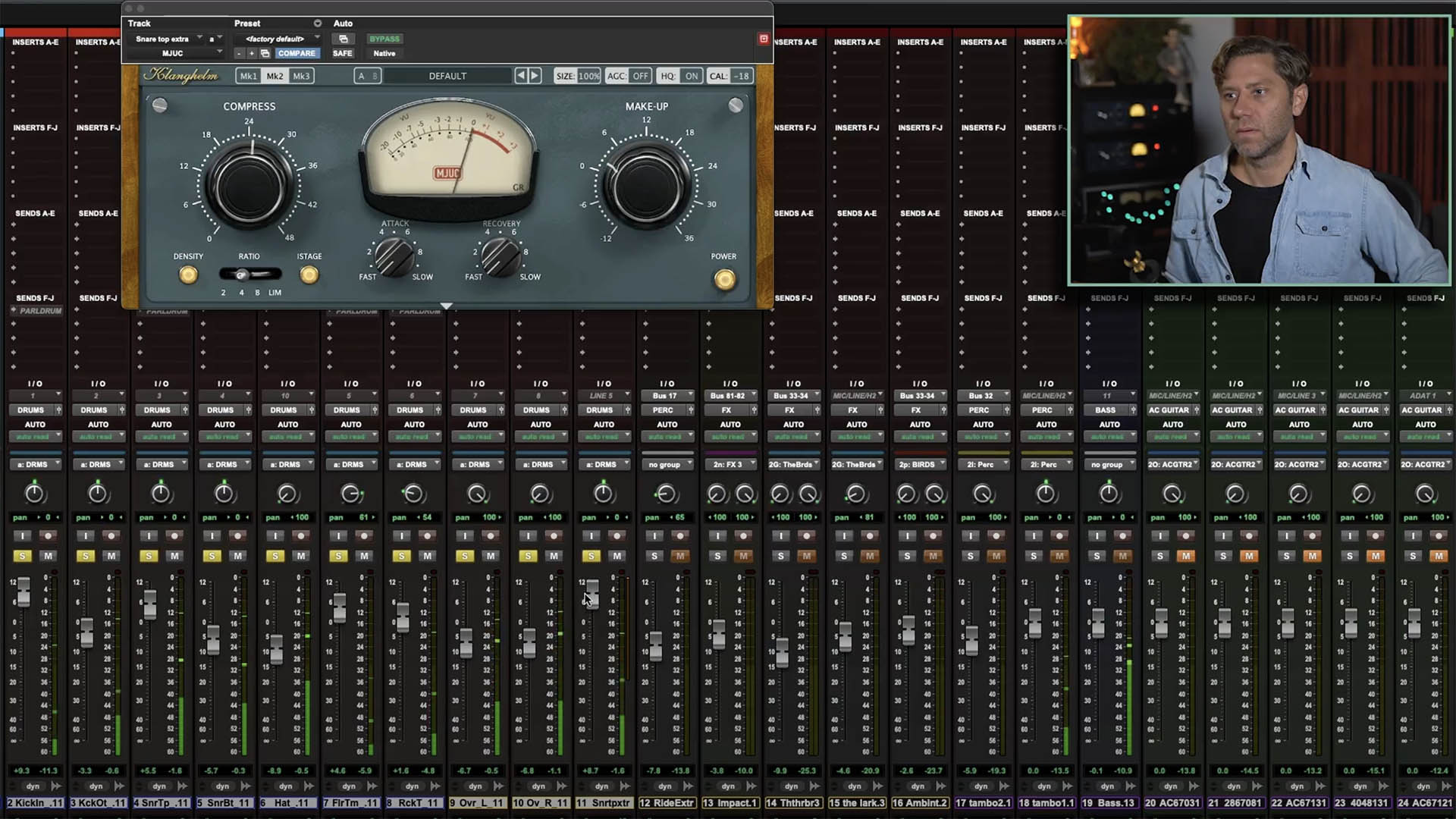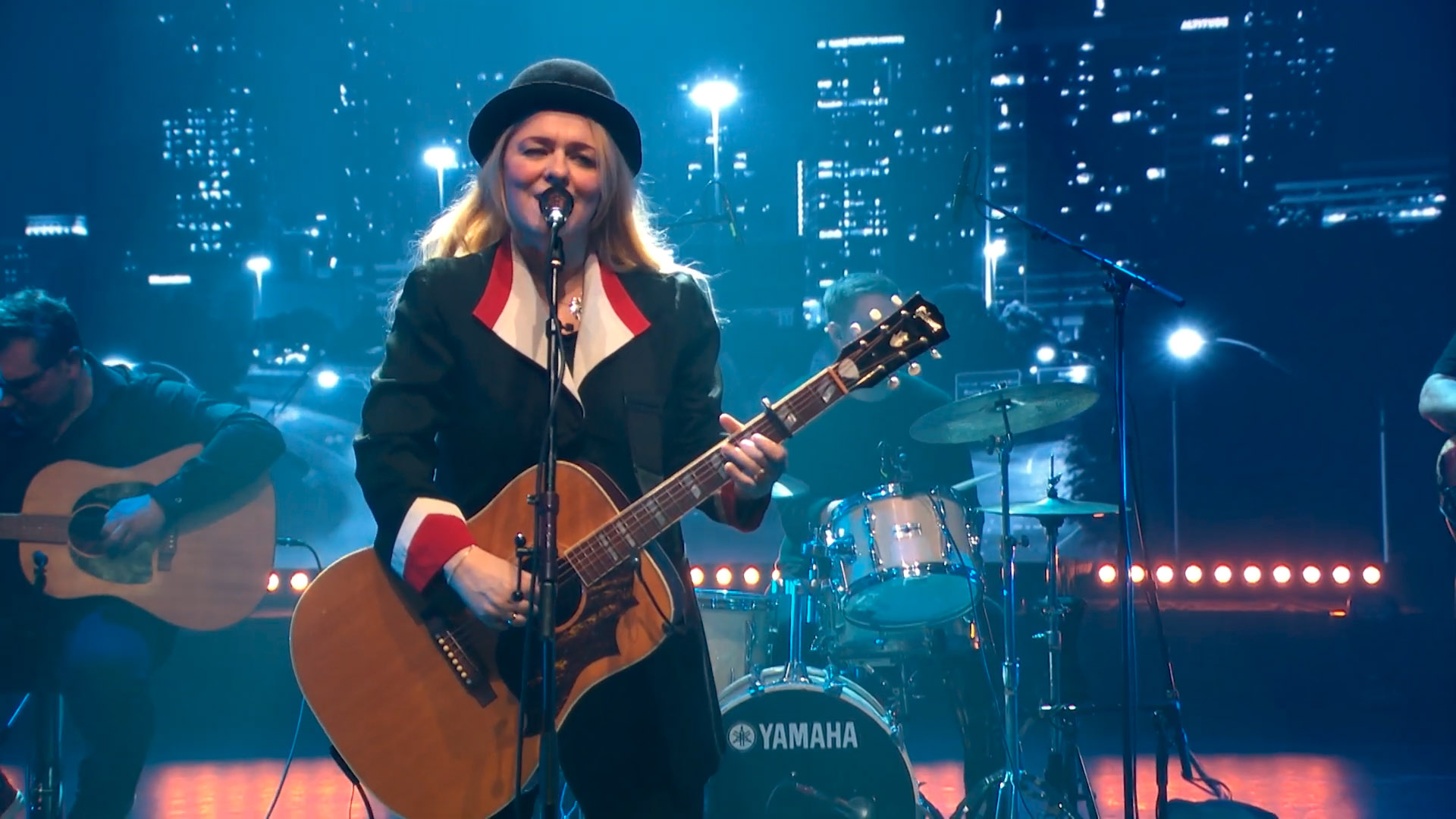 Achieve Pro Mixes With The Gear You Already Own
With this course, Marc takes you under his wing and lets you in on industry tips and tricks that will serve you for your entire career as a successful recording artist, mix engineer, or producer.
Watch him mix this beautiful and haunting epic track in real-time, discover how to set up templates that foster a hyper-efficient and creative workflow, and learn which tools he uses to achieve a lush, 3-dimensional soundstage in the mix. Watch as Marc takes over the reigns from the late Geoff Emerick and sensitively moulds the track into a finished product that is an absolute masterpiece. 

Marc uses plugins exclusively, which means you can replicate his entire workflow and achieve the same results in your home studio!

Working on a complex project or one with a large track count? Marc has got your back!  
This is your chance to learn the secrets of a Grammy nominee, and learn how to mix an ethereal 121 track masterpiece from the outstanding talents of Lena Andressen and Niclas Johannasan, all from the comfort of your home studio! Lets go…
Professional Mixing needs a Professional Workflow
Have you aver faced a track that looked so complex you didn't know where to start? With 121 tracks, "The Lark" is certainly not a simple bird to tame. Marc makes it look easy, and now you too can learn how. Marc builds on the work of the great artists and producers involved in bringing this track to life, retaining their essence in the mix whilst adding a new dimension. Watch in real time as he takes this epic track to the next level with this stunning 11 part course…
From Compression to EQ, Delays, Reverbs, and manipulating phase: Marc walks you through every single step he uses to achieve amazing depth and fullness in your mixes.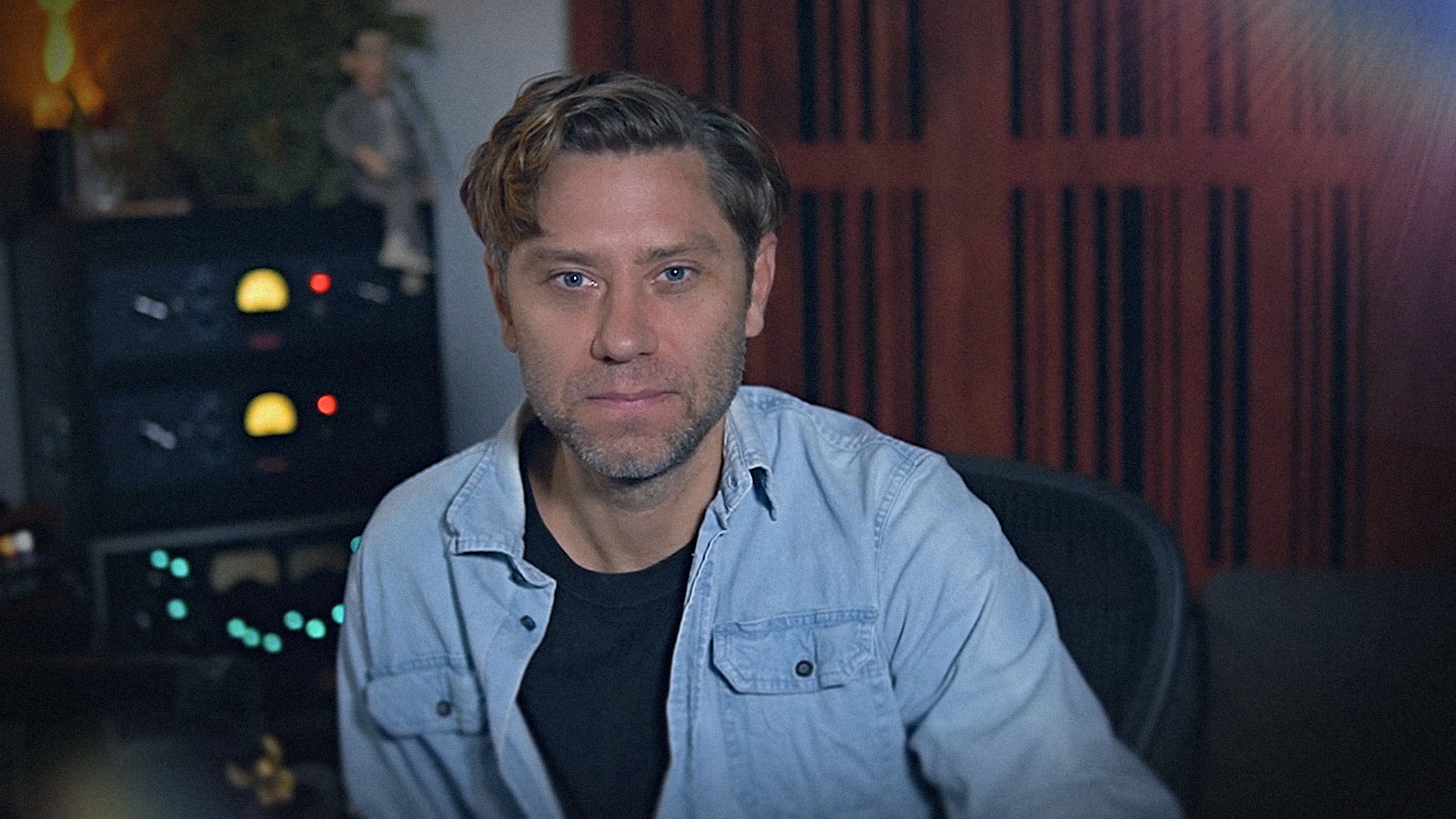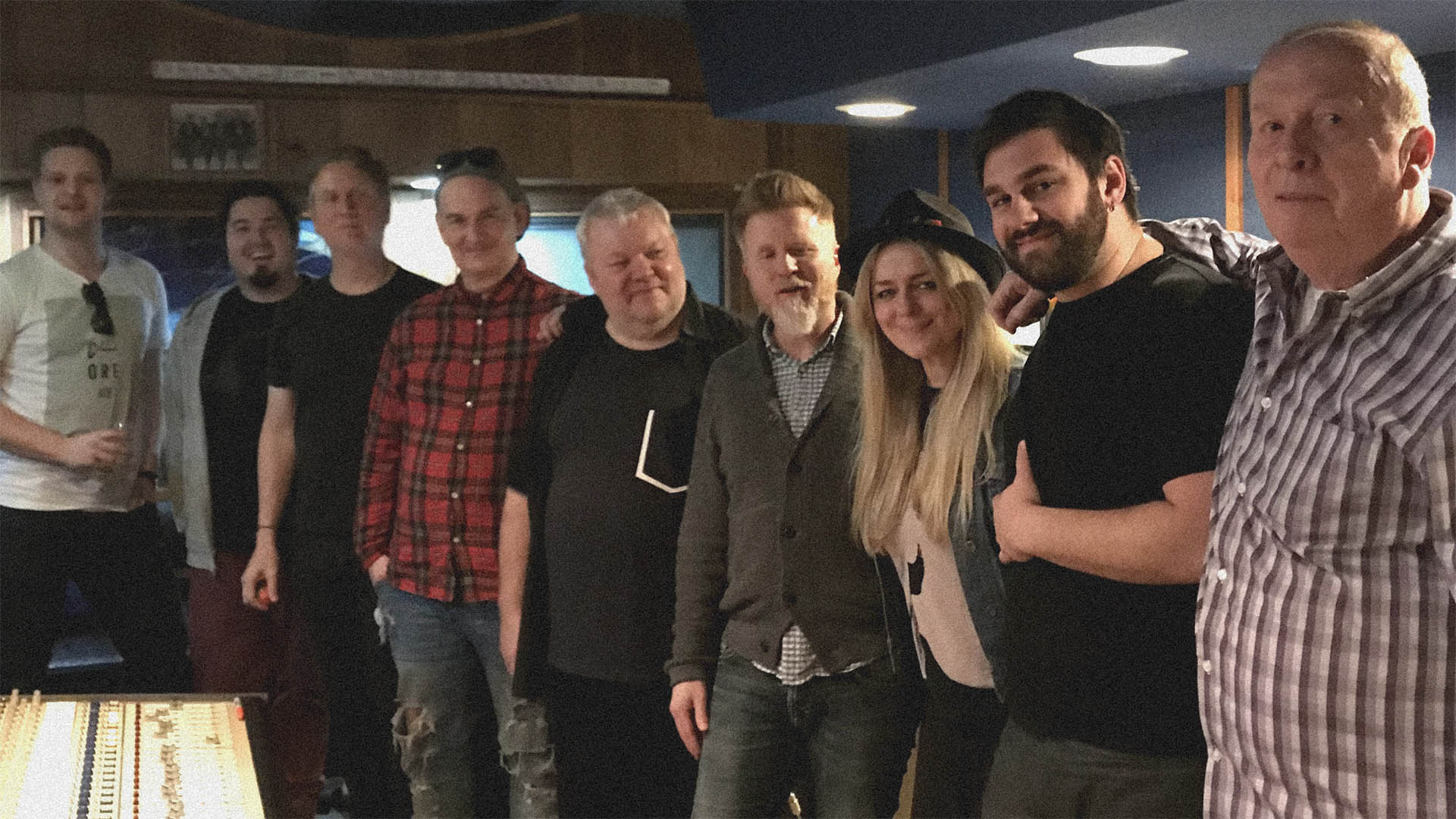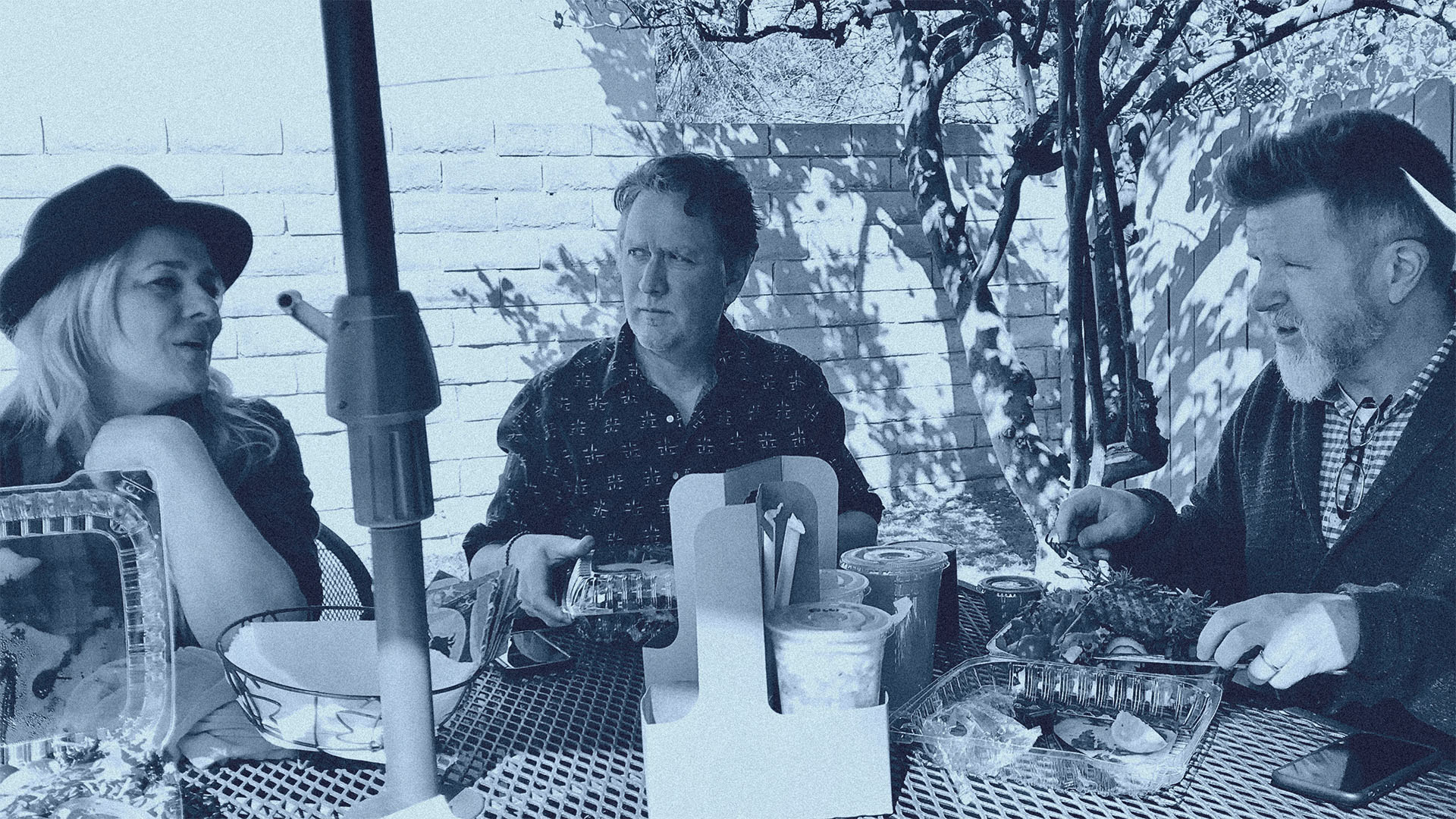 Building on the best
Learn how to Accelerate your Mixes with a Lightning-Fast Workflow
It allows you to stay in your creative zone during a session, without having to worry about the technical
By moving fast, your ears will stay fresh, and you won't grow too accustomed to a sound.
Time is money: As an engineer, your workflow can make the difference between earning $10 an hour or $100.
Why am I telling you all this?
Because Marc's idea behind this course was to teach you such an efficient workflow whilst working on a complex and beautiful track, so you can expand your audio business and become more creative than ever before!
Learn how to:
Organise your mixing sessions
Work on an another engineer's work with respect and a progressive ear
Create huge multitrack mixes and use bus automation to simplify your life
Ethereal Vocals, Multitrack Guitars and an Orchestra? No Problem!
Lena has a beautiful voice that deserves to cut through the mix with precision and grace. Marc lovingly curates his mix and allows Lena to express her art in a powerful and emotive manner. There's also an orchestral part to the track that introduces a whole new set of challenges and again Marc shows how to get the best from mixing these elements. He is beyond sympathetic to the Artist's vision – something that is crucial to any brilliant mix – and he teases the very best out of the mix in real time. 
Marc shows you how to unburden a cluttered arrangement and add drama, energy, and size to the mix. In our opinion no one is better than Marc at creating a track that sounds both intimate and huge in equal measures – which is why this course is for EVERYONE with an interest in mixing music.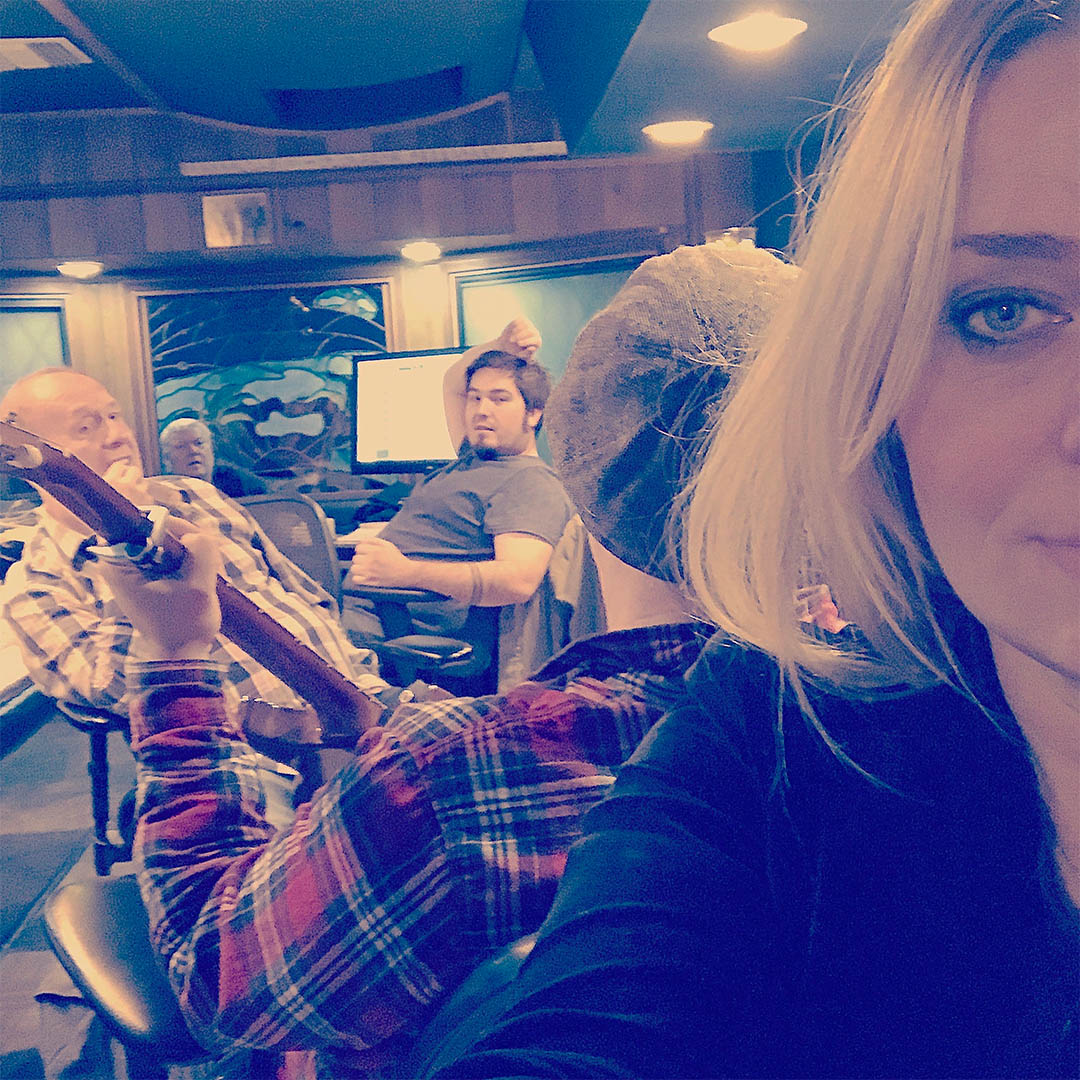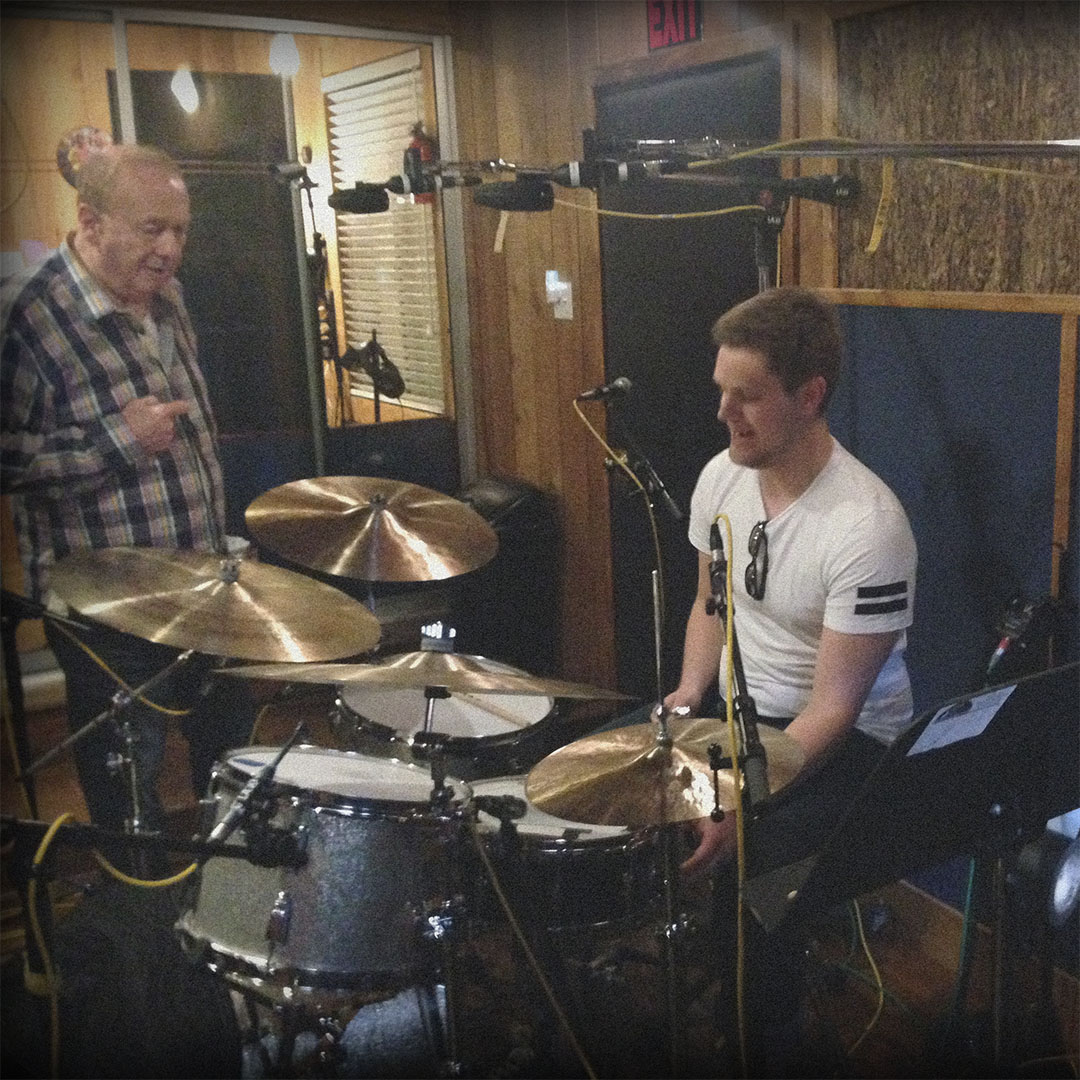 Mastering Bass, Drums, Percussion, and Effects
This track has some magnificent basslines, glorious drums, and delicate percussion tracks and Mark talks in great detail about how to get the best from them. Dealing with Phase, Reverb, Triggering, Compression, and EQ he shows us how to add new life to your rhythm parts with some very creative techniques.
From manipulating phase, to automation, gating, using triggers, compression, and expanders: Marc shows you every trick in the book when it comes to rhythm mixing.
Marc takes the drum mixes to new highs, deals with the sound effects that the track uses, and then shows how to overdrive your bass sound to add energy and warmth.

After taking this course, your future rhythm mixes will be a breeze!

Add the Final Polish
Geoff's work is exemplary, as was the work of Lena and everyone involved to date, and we have to congratulate Marc on taking on this challenge. The final polish added to this track is almost beyond comprehension. Marc adds dynamism, drama, size, gloss - the full works! The final mix is a joy to listen to. You can see that on Marc's face as he reflects on the final output - and every single trick he employed is here for you to learn from! 
Learn when and how to apply bus processing correctly, use automation to make your life infinitely easier, and tackle projects like a pro!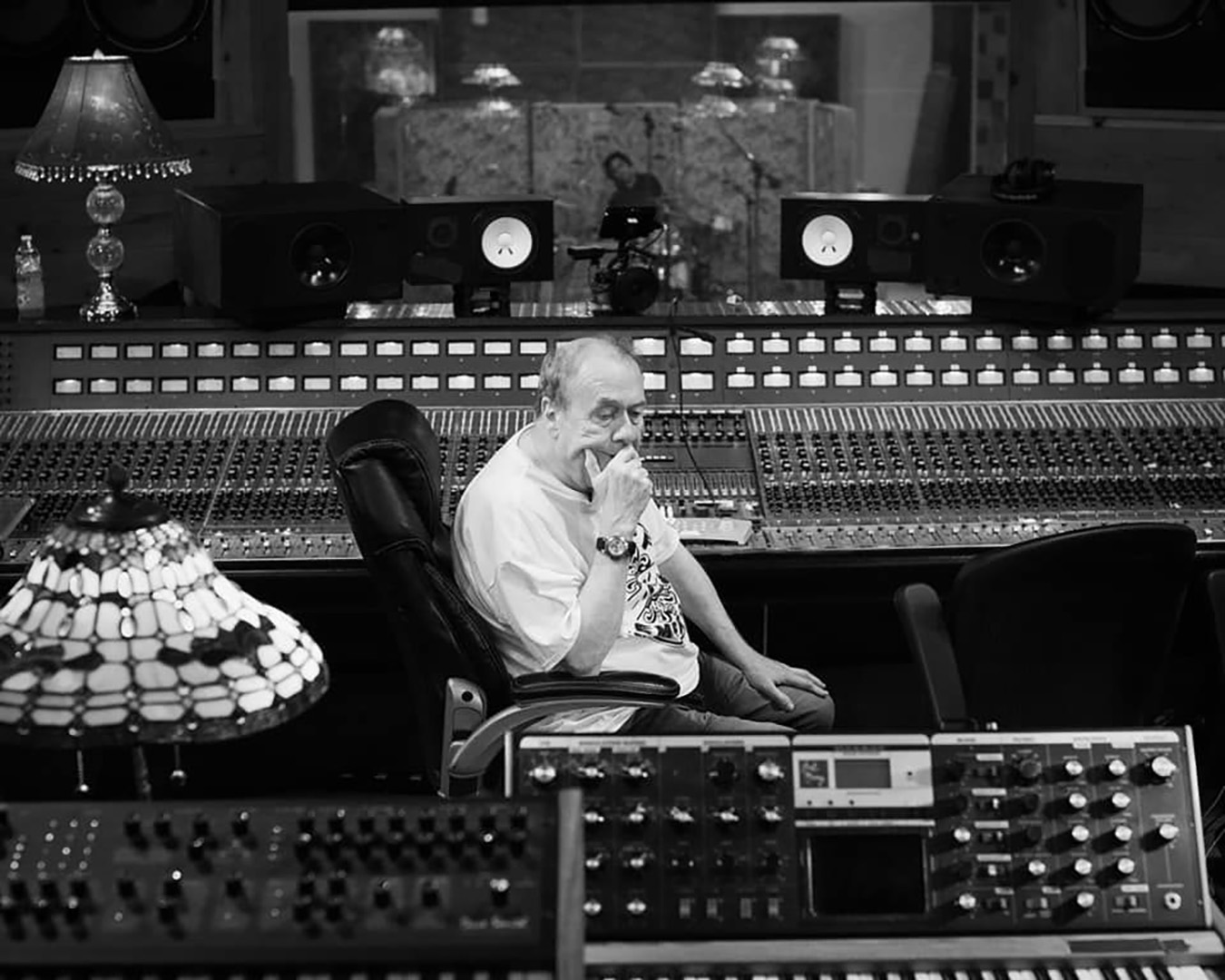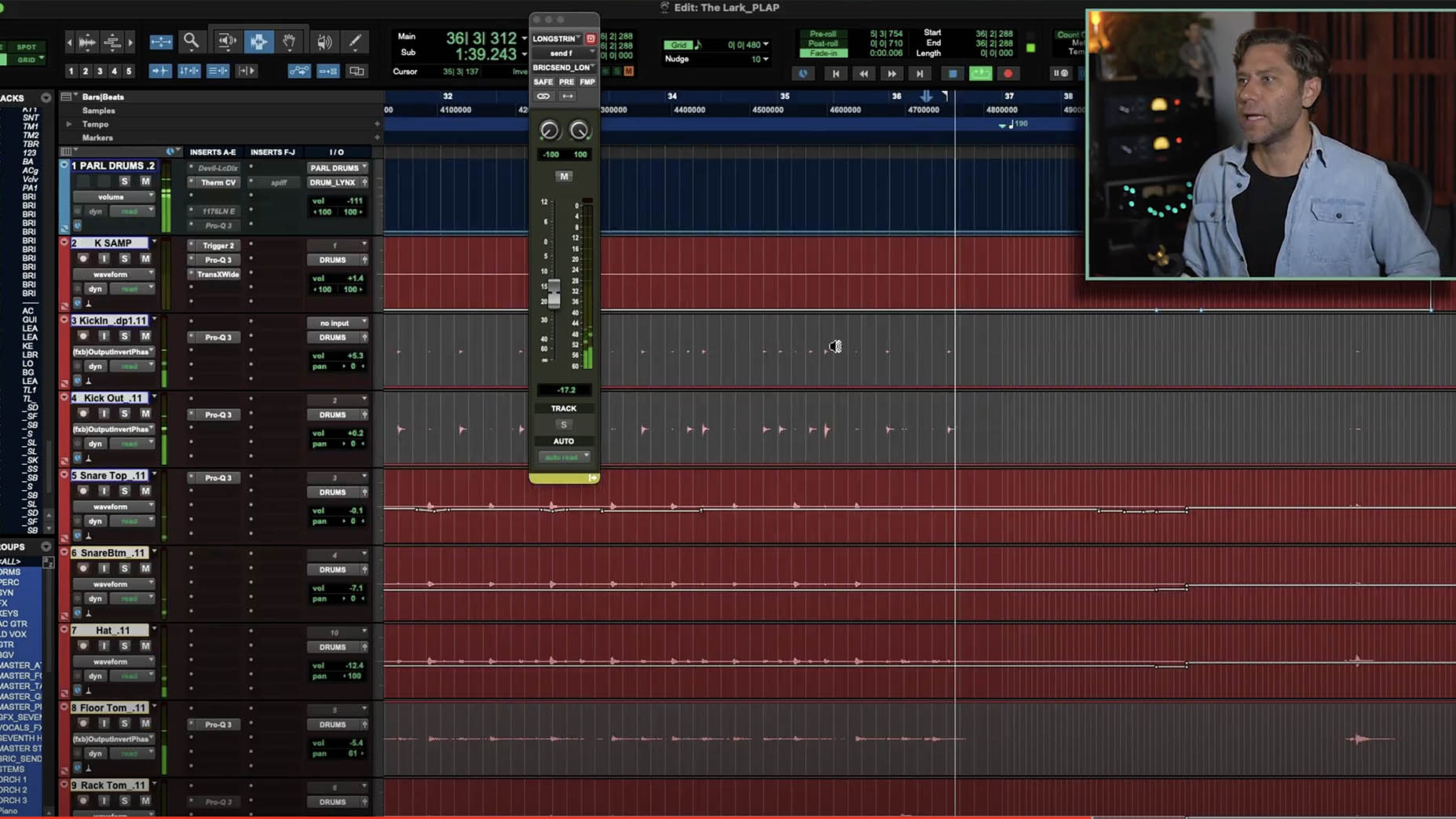 Download the Multitrack
If you are looking to establish yourself as an engineer who bands are begging to work with, building a jaw-dropping resumé is key.
We'd like to help with that!
That's why we're including the full Multitrack of Lena Anderssen's hauntingly beautiful track "The Lark" for you to practice on...You can replicate Marc's workflow track-by-track. 
Marc Daniel Nelson is a Grammy and French Academy Award nominated mixing engineer, music producer and creative director. He has been mixing, producing and managing creative content for over 20 years. His musical credits include Fleetwood Mac, Jason Mraz, Colbie Caillat, Francesca Battistelli, Eric Burdon, Ben Harper, Francesca Battistelli, Robert Duvall, Ozomotli, Reik and more. As Protégé for both legendary producer / engineer Bill Schnee and Ken Caillat, Marc has carried the torch for impeccable quality sound and production. His film credits include Solo, Blade Runner, The Vietnam War, Mulan, The Expanse, Wild Horses, Point Break, No Manches Frida, Fractured, Amanda, Father Figures, Ya, Ty, Vin, Vona and more. His creative management credits include executive producing the 13 episode PBS television series, creating and executive producing the national video campaign for Guitar Center and creative directing for Alcon Sleeping Giant, ArtistMax and Warner Chappell PM. For more information or questions, go to [email protected] Marcdanielnelson.com
Learn More
Endorsed by Legends and Pros Alike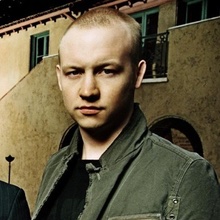 Issac Slade
Singer/Songwriter The Fray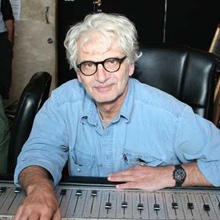 Jack Douglas
Legendary Producer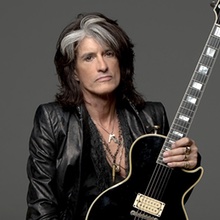 Joe Perry
Guitarist – Aerosmith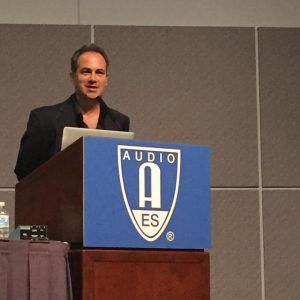 John Krivit
Past President, Audio Engineering Society
100% Satisfaction Guarantee
Don't wait to get your hands on this amazing content. You can buy this course right now for only $57. If for any reason you don't feel that your mixing has improved after watching this course, simply shoot us an email within 30 days and we'll give you a full refund, no questions asked.
Frequently Asked Questions