Learn The Secrets Of Nashville's Most Sought-After Producer/Mixer
When it comes to Singer/Songwriter, Pop-Rock and Country Music, Nashville is the capitol of the world.
In fact, the music scene in Nashville is so competitive that, in oder to even make a humble living as a musician or producer, you have to be world-class.
Well, over the past few years, Producer/Mixer F. Reid Shippen has managed to do a lot more than that!
He's engineered and produced countless legendary artists, such as Death Cab For Cutie, Cage The Elephant, Neil Young, The Jonas Brothers, Backstreet Boys, Eric Church, Johnny Lang, and Chris Tomlin, mixed hundreds of chart topping singles and won multiple Grammy Awards.
Quickly establishing himself as the first-call producer/mixer in Nashville.
If you want to learn how to produce and mix Singer/Songwriter tracks that have the potential to get on the radio and top the charts, Reid is the man to talk to.
With this tutorial, he shares his secrets and teaches you his exact process:
Get a complete breakdown of the production and learn which mics and signal chains he used to capture amazing sounding recordings.
Understand how to layer multiple instruments to build tension and excitement in the song and take the listener on a musical journey.
Look behind the scenes, discover Reids mixing setup and learn which techniques he uses to create radio ready mixes that your listeners will never forget.
If you want to advance your career in music, this is your chance.
Skip years of painful trial and error, by learning from one of the best producers/mixer in the industry:
What You'll Learn
Professional Production Techniques
The first step to a chart topping song is outstanding production and a great recording!
Reid breaks down each track, explains which mics and signal chains he used and shows you how to build excitement and tension in the chorus by layering multiple instruments.
Hybrid Mixing
One question we always get is: Is it even worth to use a hybrid mixing setup? And if so, what's the best way to blend analogue and digital processing?
Coming from the analogue realm, Reid has come up with a perfect solution which combines the best qualities of both analogue and digital – and he breaks down his setup step by step!
Mix Drums That Make You Dance
Drums can be one of the most challenging elements to get right in the mix.
Discover how to blend Organic Drums with Samples, as well as Loops, to create a rhythm section that makes people get out of their chairs and dance!
Make Vocals Pop
If you want your song to be successful, you have you get the vocals right. Period. – Thats why professional engineers spend most of their time fine-tuning vocal sounds!
Learn advanced ways to combine analogue and digital equipment to create a sparkly vocal that your listeners will fall in love with.
Achieve Outstanding Guitar Tones With Ease
Guitars are the heart of every Singer/Songwriter track.
Over the years, Reid has discovered several mixing techniques that'll make ANY guitar shine. – Using 'Settings That Almost Never Change'.
Do you want to achieve guitars sounds as good Reid's?
This tutorial gives you a fool-proof way to do so!
Bring Your Mix to A Competitive Loudness – Master Bus Processing
Master bus processing is crucial – especially if you want to release your songs right away.
Learn how to take your mix to a competitive loudness, so it can stand up next to any commercial release. – Without losing the dynamics and feel you've worked so hard for!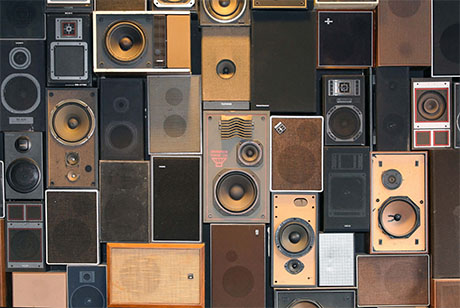 Learn Not Just How But WHY
Learning new mixing techniques and tricks is great, but the important question is:
How, when, and why should you use them?
Reid explains the reasoning behind every mixing moves he makes, so you can apply the same principles to your future mixes. – And achieve great results every time!
Mixing Workflow
Studio Setup
Mixing Template
EQ
Compression
Parallel Compression
Multiband Compression
FX: Reverb, Delay & Widening
De-essing
Sub Groups & Bussing
Hybrid Mixing
Automatic EQ
Sidechain Compression
Transient Designers
Automation
Saturation/Distortion
Masterbus Processing
Multitracks to Build Your Resume
We've included the multitracks so you can mix the song for yourself. We've also included a license for you to use your mix on your website or portfolio to help you grow your mixing business.
What people are saying about this course
I swear the most I've learned about mixing is from mastering engineers. This is the best video you've done in my opinion! Thanks Warren!
This is really inspiring to make music!!! The information is excellent!!!!
F. Reid Shippen has made a name for himself through working with some of the world's most respected artists across a wide variety of genres. Over his extensive career, Reid has mixed multiple platinum and gold records and hundreds of charting singles and albums, including ten Grammy Award-winning projects. Known…
Learn More
Endorsed by Legends and Pros Alike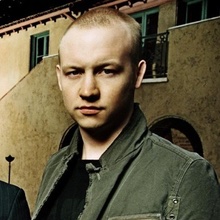 Issac Slade
Singer/Songwriter The Fray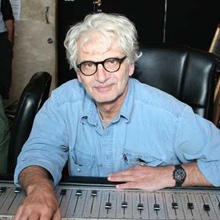 Jack Douglas
Legendary Producer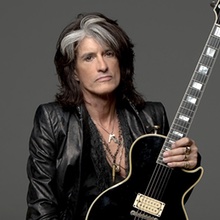 Joe Perry
Guitarist – Aerosmith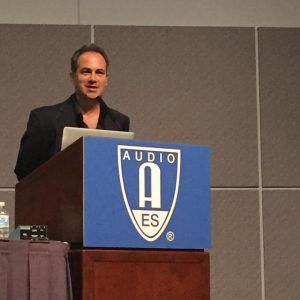 John Krivit
Past President, Audio Engineering Society
100% Satisfaction Guarantee
Don't wait to get your hands on this amazing content. You can buy this course right now for only $57. If for any reason you don't feel that your mixing has improved after watching this course, simply shoot us an email within 30 days and we'll give you a full refund, no questions asked.
Frequently Asked Questions