RIP OFF THE TECHNIQUES OF A MULTIPLATINUM-SELLING ROCK MIXER
Learn how to craft mixes with more clarity, impact, dimension and depth – Without using expensive outboard gear!
What is the one thing that highly successful bands & artists have in common?
They all have a signature sound: Something unique, that helps them stand out from the noise and makes their music timeless. So they sound new even 20 years later!
Ulrich Wild has pioneered the Modern Rock scene and produced cutting-edge records by bands such as White Zombie, Static-X, Limp Bizkit and many others. By blending traditional Rock with modern elements, such as drum samples, synths and special effects, these bands have created their own lane and left a musical stamp on the world.
In Mixing Rock Vol. II, Ulrich shares this Production and Mixing approach to modern rock the first time.
He lets you in on his philosophy about song arrangement, picking the right sounds, but more importantly: He shows you how to blend EDM & Rock elements in the mix to create a powerful and modern sound that is instantly recognizable.
What You'll Learn
Mix In-Your-Face Rock Vocals
Especially in dense Rock mixes, it can be tough to make your vocals cut through the mix and compete with heavy guitars and aggressive drums. Learn how to shape rock vocals to stay up-front at all times, enhance the character and emotion of the singer and add dimension by using effects.
Achieve A Powerful Low-End
It's been said: 'In mixing, the low-end is what separates the men from the boys.' Learn how Ulrich manages his low-end to achieve massive punch, definition and energy.
Craft A Hard-Hitting, Unique Drum Sound
In this course, you'll not only learn how to get the best sound from organic drums, but how to spice them up with processed drum samples to create a unique drum sound that will be remembered!
Create A Massive Wall Of Sound
If you love Rock, you love guitars! Learn how to seamlessly blend multiple layers of heavy guitars and synths to give you the aggression and energy you're looking for – without overpowering the vocal or impairing the impact of the drums.
Establish A Signature Sound:
What do all highly successful bands have in common? They all have a signature sound, that makes them stand out from the rest. It's their unique sound which separates their music from all the other noise on the radio – and makes their music timeless.
In this tutorial, Ulrich shows you how to take a new approach to rock music, by blending EDM Elements, Synths and Special Effects to create a unique sound that's instantly recognizable.
Achieve Competitive Loudness
In the modern age, budgets are often not big enough to hire a professional mastering engineer. You'll be asked to master the song yourself, so it can be instantly  released on Itunes or the Radio.
Ulrich shows you simple steps you can use to add glue to your mix and achieve competitive loudness – without sacrificing low-end punch or energy.
Learn not just the how, but why
Learning new mixing techniques and tricks is great, but the important question is: How, when, and why should you use them?
Ulrich shows you every single mixing move he made and explains the reasoning behind his decisions. Learn his workflow, philosophy and how he applies his processing to achieve powerful mixes – and make it your own!
Multitracks to Build Your Resume
We've included the multitracks so you can mix the song for yourself. We've also included a license for you to use your mix on your website or portfolio to help you grow your mixing business.
What people are saying about this course
Vocals being the king of the song, it was always tricky for me to get them right – especially when you have multiple stacks of heavy guitars. It really helped to see Ulrich break down their vocal chains step by step and explain the thought process behind mixing vocals in detail. By following the techniques I've learned from this course my vocals are sounding a lot more polished and professional.
For a long time I struggled to get everything to and sit well together in a dense mix, however after watching this tutorial I identified he problem areas in my mixes and I was able to go back and fix them. My confidence has grown leaps and bounds as a mixer.
After only a few months of being a Pro Mix student, my mixes are sounding much better and far more professional. The songs have grown my portfolio and I'm finding more and more work as a mixer.
Jason G. Producer/Engineer/Mixer
Ulrich Wild is a Grammy nominated producer, engineer and mixer specializing in Rock and Metal. With over 20 years of experience, his credits include White Zombie, Deftones, Pantera, Breaking Benjamin, Strung Out, Limp Bizkit, Slipknot and many more. With a penchant for establishing musical identities, Ulrich has focused many artists…
Learn More
Endorsed by Legends and Pros Alike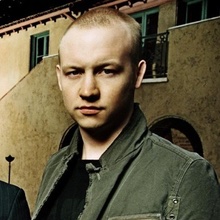 Issac Slade
Singer/Songwriter The Fray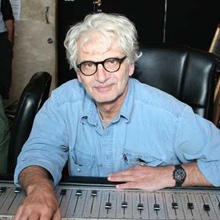 Jack Douglas
Legendary Producer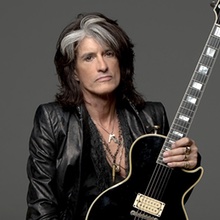 Joe Perry
Guitarist – Aerosmith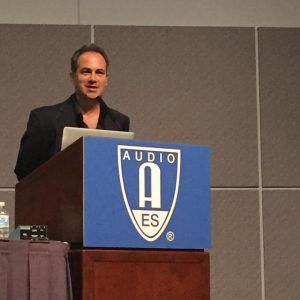 John Krivit
Past President, Audio Engineering Society
100% Satisfaction Guarantee
When trying something new, there's always risk involved. But the bigger risk is often NOT doing anything at all. Even the best engineers in the audio industry keep learning new things and evolve on a daily basis – it's THAT important! 
This is a wonderful opportunity to learn from one of the best Rock mixers in the industry.
So I ask you: What is the bigger risk? Not taking this course and having your productions stagnate over the next months, or spending a few bucks to learn new concepts that could change your music forever?
However, I want to make 100% sure that you can only gain from this purchase. So I'm including a 30-Day Money Back Guarantee for you! You can take this full course right now, and if it doesn't help you take your masters to the next level you'll get a full refund, no harm done. You can even keep the files!
Frequently Asked Questions