Unlock your producing potential in Just 60 Minutes with the unstoppable force of Manny Nieto!
Harnessing raw aggression: mixing Virginia Reed's powerhouse performance
In this feature packed 60-minute course, Manny shares a wealth of experience and knowledge, offering a unique opportunity to learn from a seasoned rock production maestro, as he mixes a song from the indie rock band Virginia Reed.
Manny is the perfect mentor for this track and for this band. The live band performance was a measured blend of raw power and organic artistry. This unique collaboration has paved the way for an extraordinary course that will empower aspiring producers and mixers of all levels. Manny's techniques offer invaluable insights into how to capture the essence of loud and dynamic bands without sacrificing the very qualities that make them exceptional.
Virginia Reed's explosive energy and Manny's masterful touch collide in this fantastic course from Pro Mix Academy, offering a rare glimpse into the world of unapologetic, unbridled indie rock music production.
With his guidance, you'll learn how to harness the energy of a live performance in a solid mix, ensuring that every recording retains its soul and essence. Get ready to master the art of mixing rock with Manny Nieto!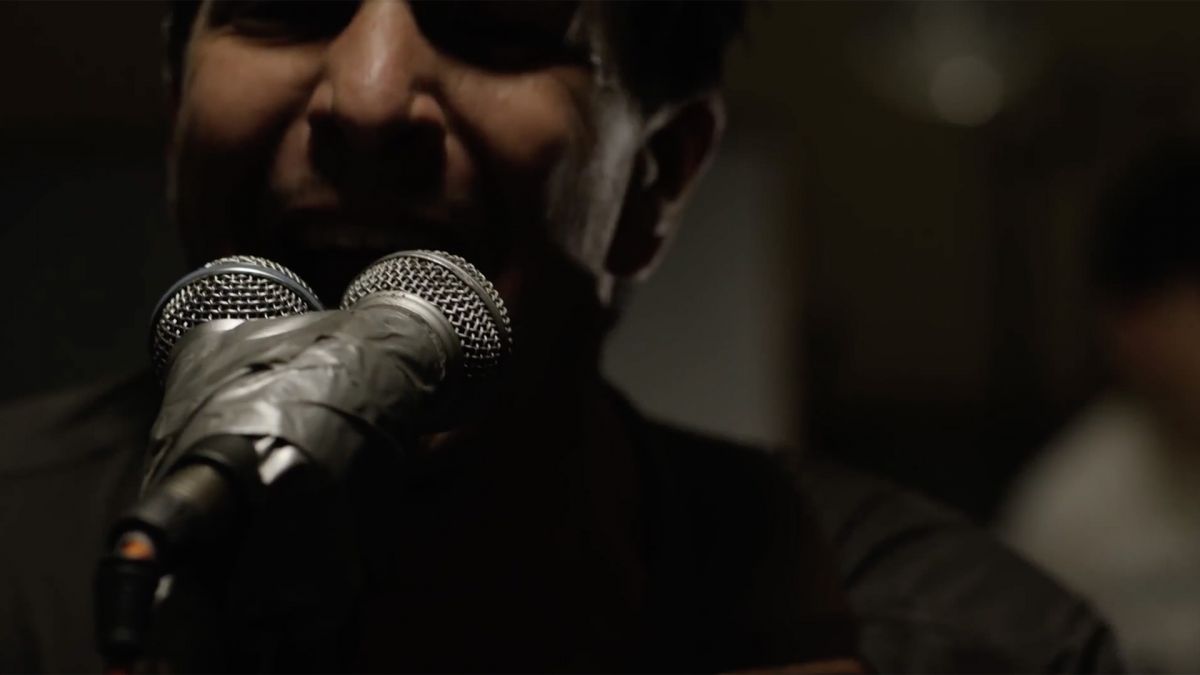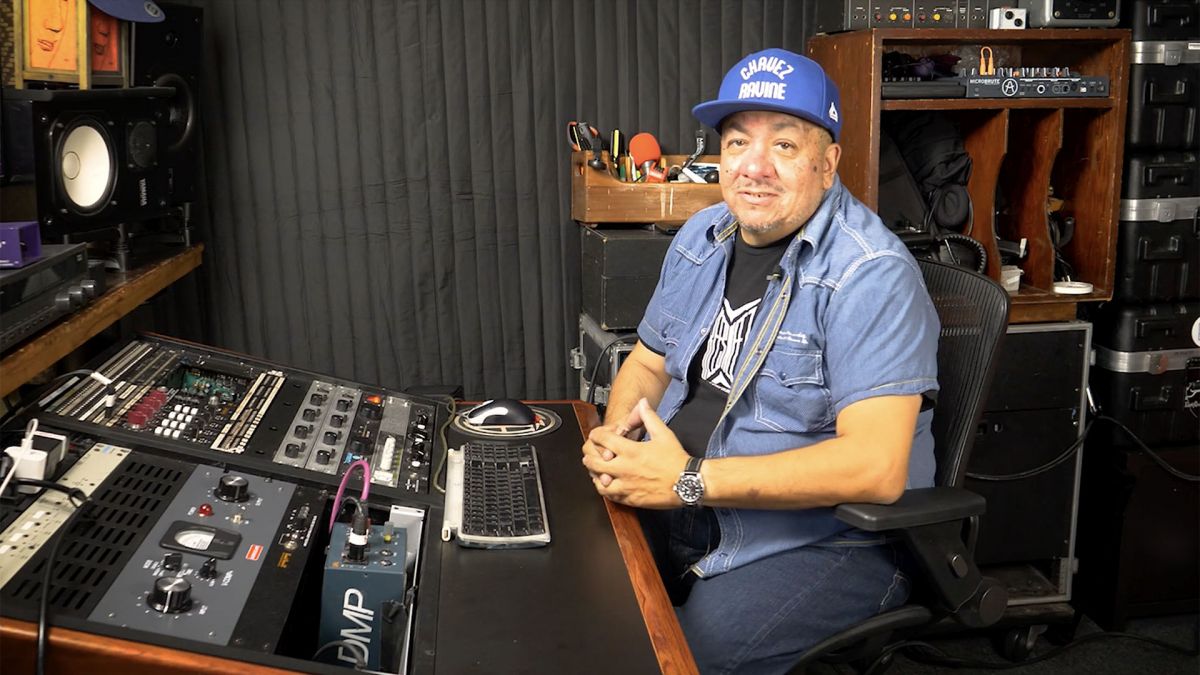 Manny brings the special sauce
Have you ever wondered what it takes to turn raw, edgy talent into a polished masterpiece? Our latest online course is designed to show you just that. This is a unique and fast paced yet comprehensive insider's view of music production, where powerful performances with complex structures are shaped into awesome mixes. This course is your key to unlocking the secrets behind creating captivating and resonant tracks that stand out with bite and with originality.
Manny will guide you through the process of transforming a powerhouse live performance into a meticulously crafted studio gem, retaining the raw energy while enhancing the dynamics sympathetically. He navigates this labyrinth of harmonics within a perfect storm of an indie rock performance – and adds just enough of his own magic while also letting the band's shine through. Manny will show you how to intelligently pick your battles and keep it simple for maximum efficiency.
Whether you're an aspiring producer looking to elevate your skills, or an experienced artist seeking to take control of your sound, this course offers a roadmap to transform your music into a breathtaking sonic masterpiece. 
No smoke and mirrors needed
Manny is the master of making music with the tools at hand. Using a number of "Out of the box" DAW plugins, Manny shows you how to retain an aggressive sound whilst dealing with EQ and compression in harmony with the spirit of the band. Whether you use Pro tools, Ableton, Cubase, Reaper, Logic or any other DAW you will get something out of this course. With his ultra trimmed down mix bus you'll follow Manny as he teaches you how not to upset the momentum of great indie rock. In this recording he deals with Vocals, Guitars, Bass, and Drums, and demonstrates a number of great techniques for layering sound into an amazing mix.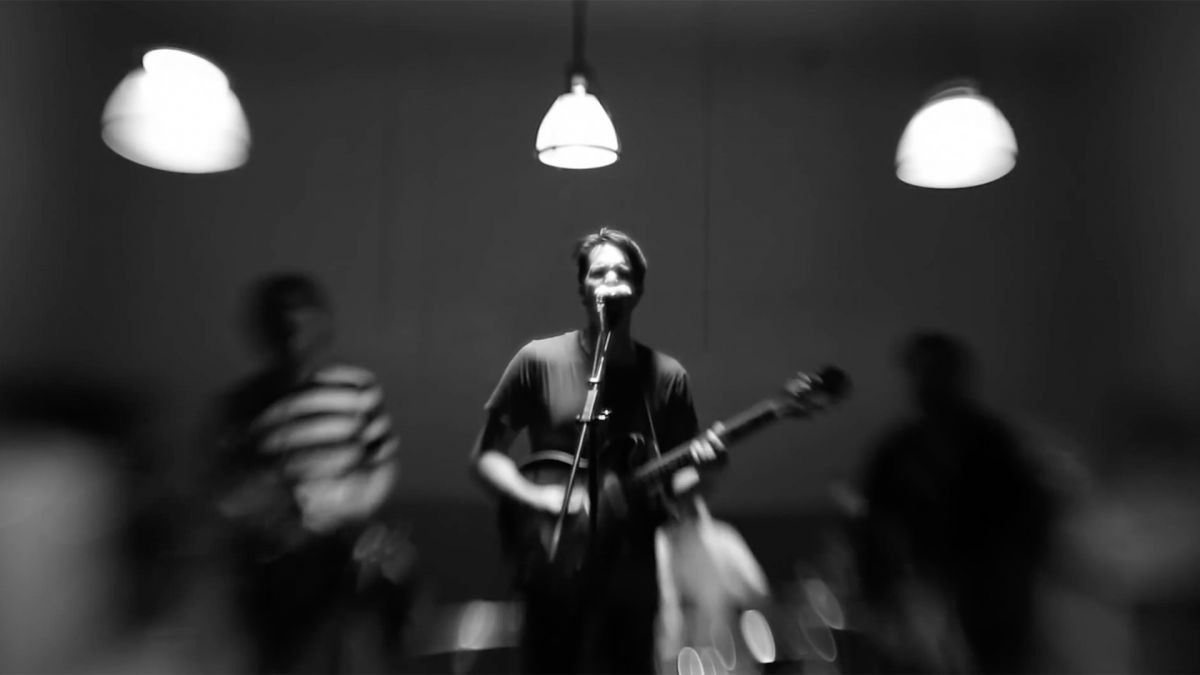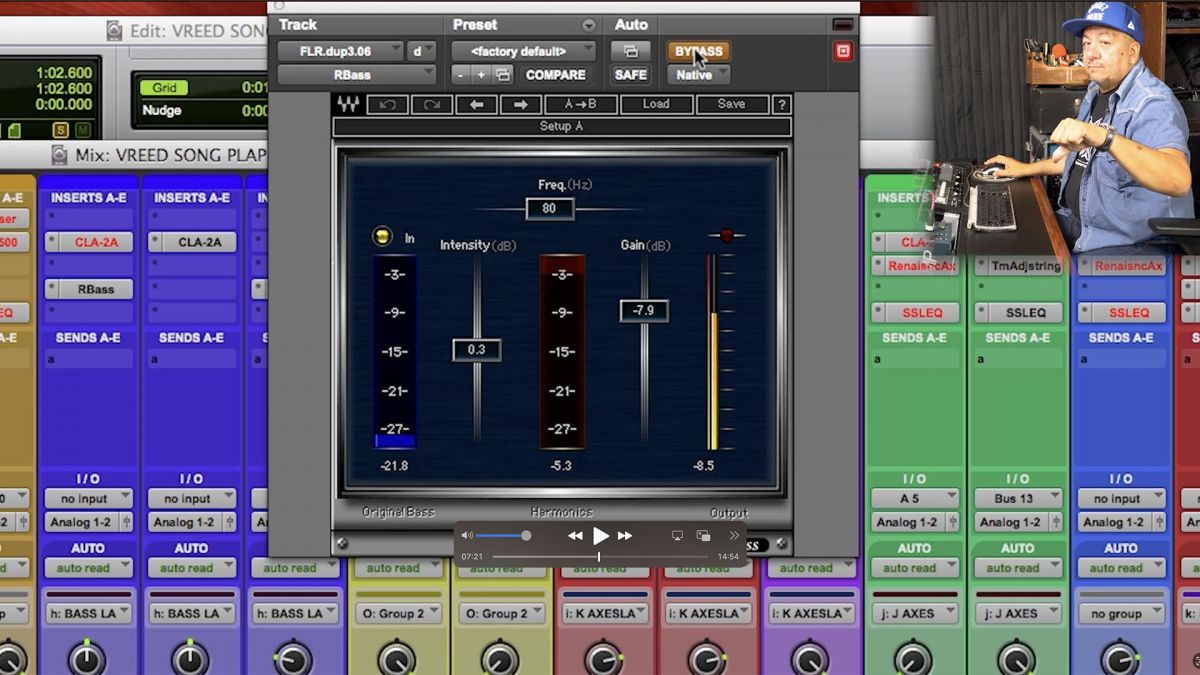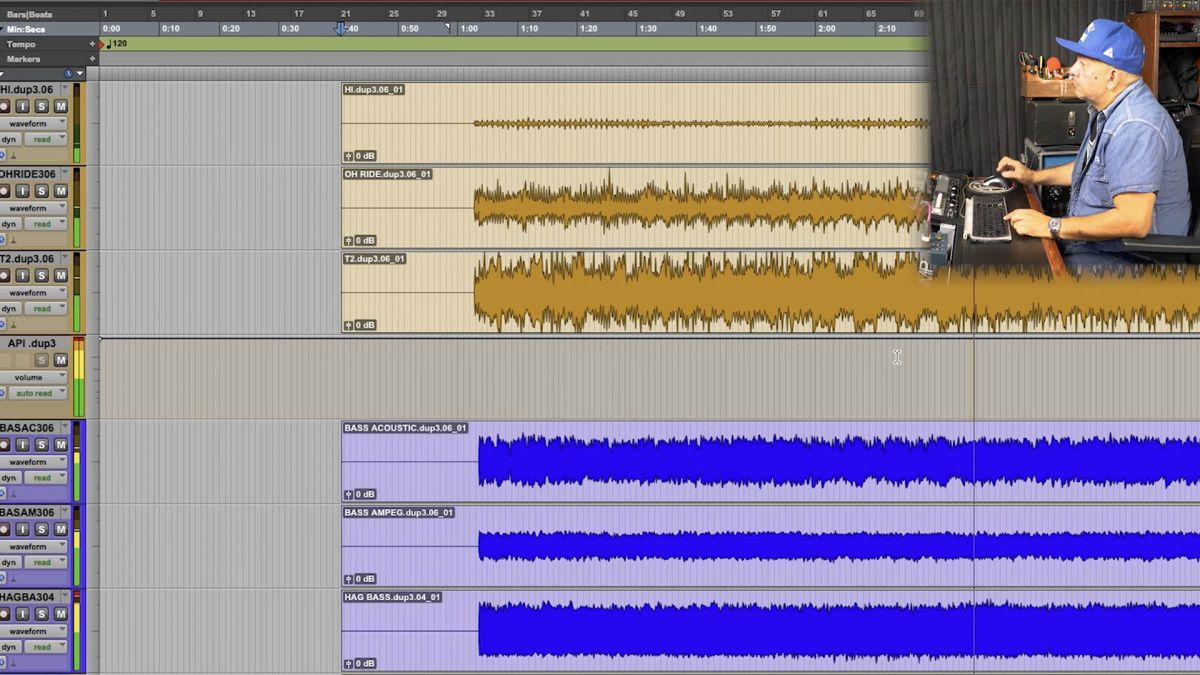 Manny's rock course will get you deep into the business end of mixing at breakneck speed. This course will show you every element you need to produce great rock music in less than one hour in one of the most comprehensive mini-masterclasses we have ever published.
Every single element of mixing a great rock sound is covered in this course – be a "fly-on-the-wall" with an industry legend!
Learn how to use compression and EQ techniques that are quick and effective
Find out why sometimes you can break "the rules"; and how to do it well
Track multiple layers of harmonically rich distorted lead, rhythm, and bass guitar
Sit down with Manny and unravel a 17 layer cake of sonic mastery!
Learn how to:
Identify and enhance creative melodies without heavy editing
Mix a track that exudes raw power without losing its heart and soul
Create an orchestral level of sound with a four piece rock band
A vocal performance is like a fingerprint…
Virginia Reed have an abundance of creative energy and an individual vocal presence, and this gives Manny the opportunity to show you how to get the best from an indie rock recording session. From checking the basics, like the phase of vocal mics, to using techniques favoured by The Beatles and Elvis Presley, you will learn from a lifetime of recording experience compressed into an easy-to-digest course for beginners and professionals alike. Grab your favourite sparkling beverage and strap yourself in!
Learn Manny's essential tips for recording a savagely fierce drummer, and how to cope with a drum track that isn't tracked precisely to a click. Follow the stepping stones of setting up multiple guitar layers, including using a Nashville tuned guitar to add angelic overtones, and see how Manny uses multiple bass guitars across wide tuning ranges to achieve thunderous results. All the girth, grit, madness, and distortion you desire!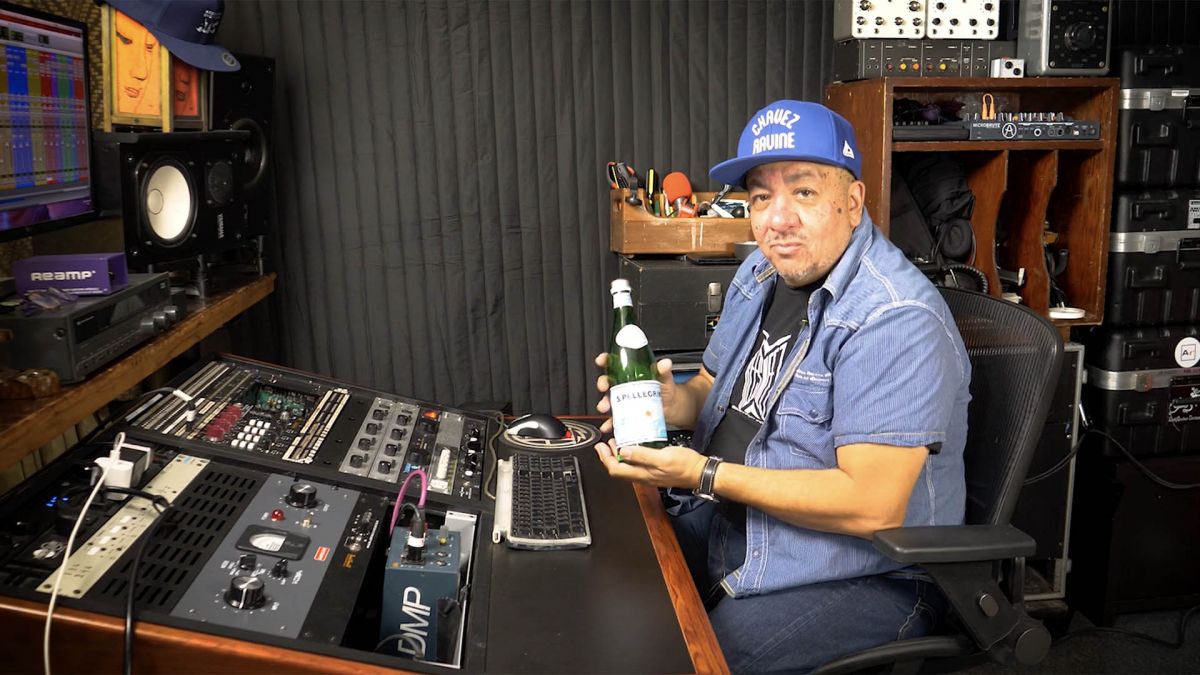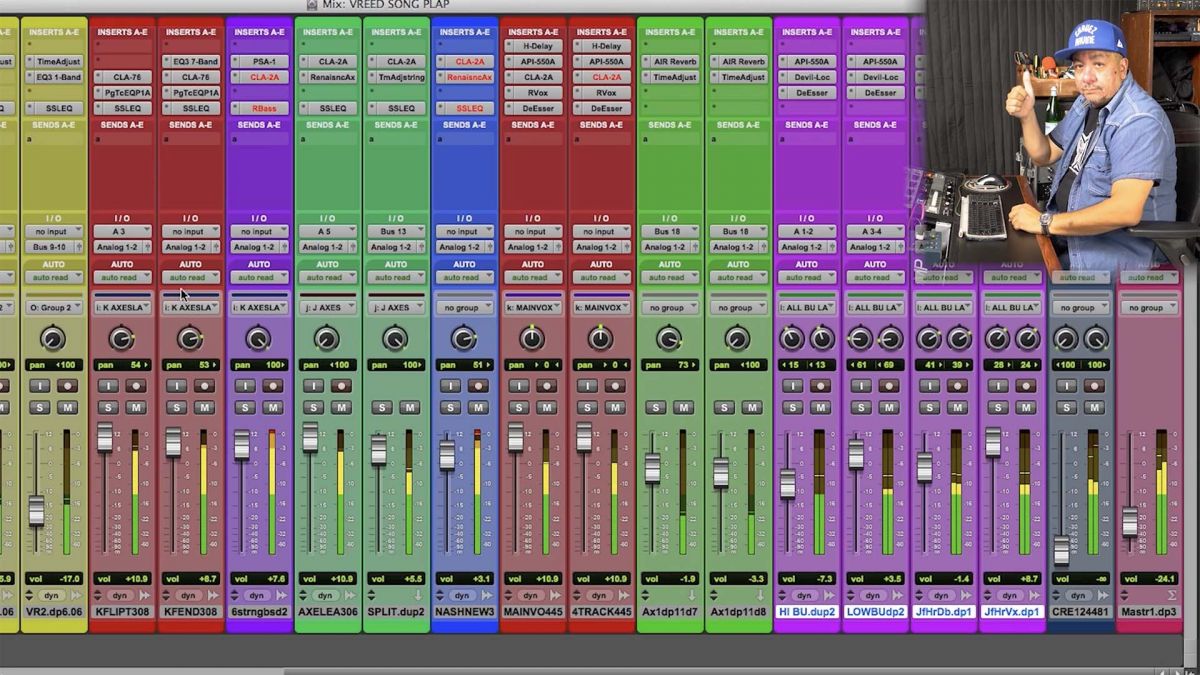 The magic is in your ears
This course will give you a fantastic insight into every element that makes a hit from a great indie rock performance. Manny takes you through each step at a quick but easy to follow pace with a lot of information but without overloading you. From capturing the perfect drum sound, the thunder down-under, to the very basics of how a real band record guitar and bass, through to mixing gritty and powerful vocals, and right through to final mix - this course has it all.
Prepare to rock out with Manny and get this course today!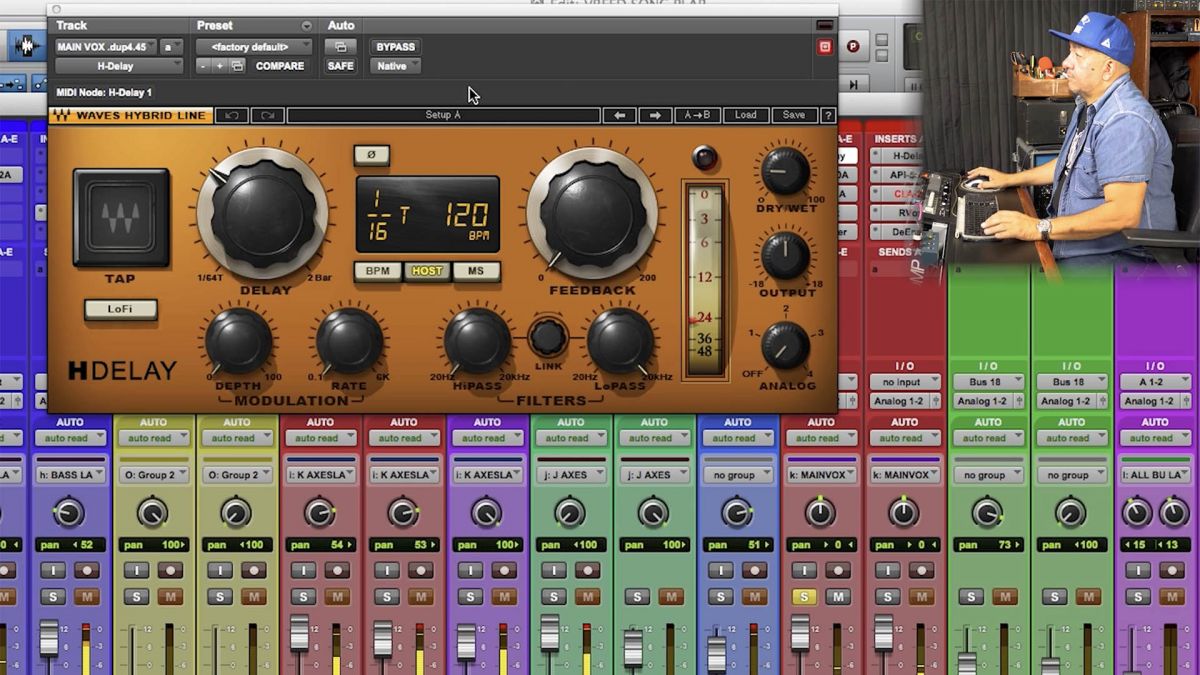 Download the Multitrack
We don't want you to just watch this course - we want you to get involved too!
That's why we have included the Multitracks and Stems from Virginia Reed as a bonus so you can play around with the track and employ some of Manny's techniques  - or try and create a completely new mix - it's up to you!
As the driving force of the group Distortion Felix, Manny Nieto got bit by the recording bug after working with recordist Steve Albini on their I'm An Athlete album in 1999. Manny quickly built a studio in East Los Angeles, Manny's Estudio International, and soon bands like Chokebore, The Breeders, Vaz, Health, Trash Talk, and even Los Lobos, were tracking records there. But a decade on, something snapped in the head of Manny Nieto, and soon he was off on a recording odyssey that took him to China and Southeast Asia, including the cities of Singapore, Beijing, Hong Kong, Macau, Chengdu — even venturing into New Zealand for sessions. Along the way he recorded some of the best acts that you may have never heard, like Pairs, Poubelle International, Reign Lee, UNiXX, Boys Climbing Ropes, Snapline, Forget the G, Proximity Butterfly, Hedgehog, Chui Wan, Cheating Sons, In Each hand a Cutlass, and Obedient Wives Club. 
Learn More
Endorsed by Legends and Pros Alike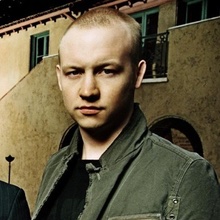 Issac Slade
Singer/Songwriter The Fray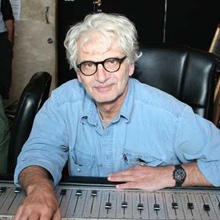 Jack Douglas
Legendary Producer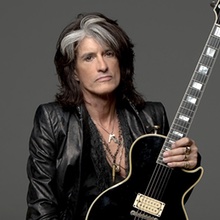 Joe Perry
Guitarist – Aerosmith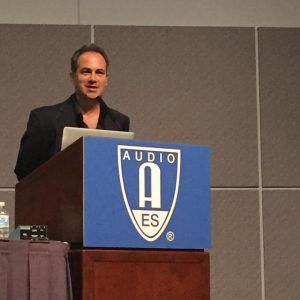 John Krivit
Past President, Audio Engineering Society
100% Satisfaction Guarantee
Don't wait to get your hands on this amazing content. You can buy this course right now for only $57. If for any reason you don't feel that your mixing has improved after watching this course, simply shoot us an email within 30 days and we'll give you a full refund, no questions asked.
Frequently Asked Questions