Discover The Secrets Of A Grammy Nominated Producer
Have you ever wanted to get one of your original singles on the radio?
How about creating a breakthrough song which tops Spotify playlists, dramatically expanding your fanbase, putting your name on the map?
Maybe you are looking to work with bigger artists and producers?
If any of this resonates with you, then you're in the right place.
Which better way to learn these concepts than from someone who is pumping out hit after hit?
ill Factor is a Grammy Nominee who has been working alongside legendary producers like Timbaland and Jimmy Douglass (Aretha Franklin, Missy Elliot, Jay-Z) for years.
His credit list is equally amazing:
Ranging from artists like Justin Timberlake and Sia, to Sean Paul, Kelly Rowland, Jessie J and Jason Derulo, ill Factor has been part of some of the biggest Pop and R&B of the last decade.
In this course, he lets you in on his secrets (as well as techniques he learned from Timbaland and Jimmy!) and shows you every step that goes into creating a world-class Pop/R&B single.
This course is a comprehensive guide to producing a modern Pop record, which provides clear and easy-to-follow instructions every step of the way.
Learn how to:
bring the artist's vision to life and create a unique vibe for the song
achieve fullness, clarity and a 3D soundstage in the mix
get your track ready for official release via Mastering
If you practice what you've learnt (and repeat this process over and over), You WILL end up with a badass single!
Do you know what the best part is?
You don't need to own any expensive outboard gear to follow along with this course.
ill Factor works purely in the box, using plugins only. So you will be able to achieve the same results in your studio!
What are you waiting for?
Rip off the techniques of one of the most sought-after producers in the industry and get one step closer to releasing your first hit!
Spark Your Creativity
Ableton Live has become the go-to DAW for countless R&B and EDM producers over the last couple of years.
And rightfully so:
Its unique, insanely fast, yet super simple workflow inspires creativity like no other DAW.
But that's not all that Ableton is capable of!
Ill Factor has managed to make Ableton his main DAW for mixing and mastering, as well.
In this course, he shows you how to achieve professional-grade mixes and masters, which are instantly ready for release on the radio and Spotify.
A Step-By-Step Guide To World-Class Productions

Even though there are certainly artists who can pull off solo productions, the best songs usually come about by drawing inspiration from each other.
Ill Factor explains his mindset when collaborating with an artist, and shows you how to transform a simple, catchy idea, into a full blown Pop production.
Follow along as he breaks down his complete production process for 'Bruised' by Jared Evan step-by-step:
For example, learn advanced drum programming techniques and how to create a unique 808 tone from scratch.
Then, discover how to take the song into a new dimension by using synths, pads, and other instruments to fill out the arrangement.
Get The Listener's Undivided Attention
If you want your song to do well on the radio, a well-planned and captivating arrangement is key.
Understand how to create tension and excitement in a song, learn how to intentionally bring elements in and out to
add movement, and create intriguing transitions by using special effects.
This will ensure your listeners simply can't turn away.
Achieve A Massive Pop Vocal Sound
Great vocal lines get stuck in our heads and make songs memorable forever.
As such, vocals should be our top priority!
However, vocal production is an art form in itself and can be quite hard to master without the proper knowledge.
Fortunately for us, with the producer/engineer for Kelly Rowland, Justin Timberlake and Sia, we have a true Master showing us the ropes.
Pick up this course and learn everything there is to know about achieving massive pop vocals:
From production techniques such as double tracking, creating harmonies, pitched vocal FX and vocoder parts, to mixing concepts that'll make your vocals jump out of the speakers.
This is likely the most comprehensive guide on Pop vocal production we've come across – and we've seen a few!
If you're serious about getting your music out there, don't miss out on this.
Mix In-Your-Face Rap Vocals
Most successful R&B songs include rap features, so it's critical for mixers to knock them out of the park!
However, rap vocals are quite different from leads and have to be processed accordingly.
Discover how to switch up your mixing techniques to create contrast between rap and lead vocals.
In addition, you'll learn how to bring out the rappers flow by dialling in the right compression settings, and help the part sit well in the track by adding delays, advanced widening techniques and more.
With the techniques ill Factor shows you in this chapter, you'll be able handle any rap part with ease.
Take Your Song Into Professional Territory: Mixing & Mastering
By applying all of the strategies you learnt in the production breakdown and creating a great arrangement, you'll already be way ahead of other artists at this point.
However, there are still a few tweaks that can be applied in the mixing and mastering phase, which will add the final sheen and polish to your song and take it into professional territory.
In these two final chapters, you'll learn the techniques you need for your single to proudly stand side by side with any commercial release.
Multitracks to Build Your Resume
We've included the multitracks so you can mix the song for yourself. We've also included a license for you to use your mix on your website or portfolio to help you grow your mixing business.
What people are saying about this course
Ivan and I have worked closely together on many different projects and for many years.  It has been amazing watching him grow into the artist he is.
Jimmy Douglass (Producer/engineer, Aretha Franklin, Justin Timberlake)
..While working with iLL Factor, I've been able to learn key essentials when it comes to the music creation process, and even the business. His tips have helped me go from our studio "runner", to now engineering for A-List artists such as Kelly Rowland, Sean Paul to name a few….
Beau Vallis (producer/engineer)
Professionally known as ill Factor, Ivan has been producing music for more than fifteen years and has worked on projects with Justin Timberlake, Skylar Grey, Kelly Rowland, Kevin Rudolf, Cher, Jason Derulo, Jessie J and Calvin Harris, just to name a few.
Learn More
Endorsed by Legends and Pros Alike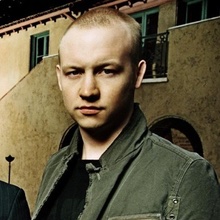 Issac Slade
Singer/Songwriter The Fray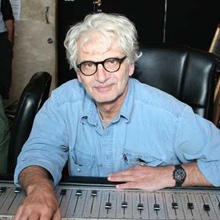 Jack Douglas
Legendary Producer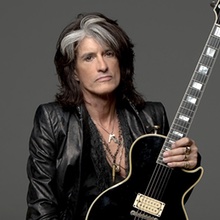 Joe Perry
Guitarist – Aerosmith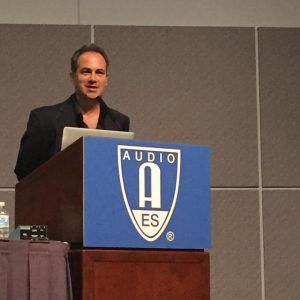 John Krivit
Past President, Audio Engineering Society
100% Satisfaction Guarantee
Don't wait to get your hands on this amazing content. You can buy this course right now for only $67. If for any reason you don't feel that your mixing has improved after watching this course, simply shoot us an email within 30 days and we'll give you a full refund, no questions asked.
Frequently Asked Questions