GAIN INSIGHTS INTO THE MAKING OF THE BEATLES CLASSIC 'ABBEY ROAD'
The Beatles are arguably the most influential band in music history:
With over one billion records sold and fans camping outside of their concert venues days in advance just to get a front row seat, The Beatles have shaped the sound of an entire generation.
Their American television debut on The Ed Sullivan Show in 1964 was watched by over 70 million people, which is well over a third of the United States' population!
If you are a Beatles fan and want to learn more about their recording process, this course will be a goldmine for you:
Clay Blair is the owner and head engineer of Boulevard Recording Studios in L.A, formerly known as the Producer's Workshop, which has been home to John Lennon, Ringo Starr, Steely Dan, Neil Diamond, Pink Floyd and many more.
Since rebuilding the studio in 2010, Clay has worked with Cheap Trick, 30 Seconds to Mars, Keith Urban and Good Charlotte just to name a few.
However, Clay is not only an outstanding engineer. He is also one of the biggest Beatles fans imaginable! Ever since his teenage years, he has studied the Beatles and Geoff Emerick's recording process in detail, to be able to reproduce The Beatles amazing tones faithfully.
Be a fly on the wall, as Clay walks you through re-recording two classic Abbey Road medleys live:
Sun King'/'Mean Mr. Mustard' and 'Polythene Pam'/'She Came In Through The Bathroom Window'.
Learn about the band's recording workflow in the studio, which basses, guitars, amps and effects John Lennon and Paul McCartney used to create their unique tones, the key components to Ringo's drum sound, as well as Geoff Emerick's unconventional approach to recording and mixing.
Take this course today and discover a whole new side to The Beatles, which you might not have been aware of yet:
What You'll Learn
The Beatles Recording Workflow
As we all know, Abbey Road was The Beatles final body of art. But was the band still together at that time? Did they track these songs live together, or was it a blending of individual takes? What was their workflow like and which parts did they use overdubs for?
These questions and a lot more are discussed in this chapter, as you get to watch Clay replicate the band's entire recording process right in front of your eyes.
The Secrets To Paul McCartney's & John Lennon's Guitar & Bass Tones
There is no doubt that Paul and John are some of the best instrumentalists and songwriters that ever lived. Especially on Abbey Road, their tones matched their arrangements beautifully!
In this chapter, you'll learn which guitars, basses and amps they used in the recording of this album, understand how dial in a smooth vintage tape delay to bring your guitar tracks to life, and discover how to achieve the signature guitar sound on 'I Want You' by tracking through a Lesley Cabinet.
Better yet: You'll find out how you can recreate all of these sounds at home by using a few inexpensive plugins!
Geoff's Unconventional, Yet Genius Drum Tracking Methods
Ringo's drumming is one of a kind and his sound will be immediately recognized by any fan.
This is largely due to the unconventional, yet genius tracking approach which Geoff Emerick used to record albums from
Sgt. Pepper's all the way to Abbey Road.
Get an in-depth look at Geoff's drum miking methods, discover which preamps and console strips he used to process the signal, and learn how to sum multiple tracks to a tape machine to complete Ringo's signature sound
Figuring Out Arrangement Details
There are a lot of fantastic arrangement details on Abbey Road which the casual listener might miss at first glance. However small, these additions are quite important to build tension and a climax in each song!
Watch as Clay takes you through the recording of each of these ear-candy pieces, from percussion parts, to special snare effects, piano riffs and more!
The Beatles' Spacious Vocals
A large portion of the airy and spacious vocal sound heard on Abbey Road was achieved by doubletracking: the process of losely aligning two tape machines to create a special chorusing/delay effect. In fact, they even used the same effect on piano and organs!
While most us probably don't own 2 high-quality tape machines sitting around, we can recreate this classic effect with plugins. – And Clay shows us how!
Recreating The Abbey Road Sound: Mixing
Abbey Road sounds quite different than other Beatles records, which can partly be attributed to the new equipment that had become available in the studio.
With the new TG12345 Console at his disposal, Geoff was able to shape the sound in ways that simply weren't possible before!
In this chapter, you'll learn how to use plugin emulations of the TG console, vintage tape machines, as well as delays and echo chambers to recreate the crisp, yet smooth sound of this album.
A Deep Dive Into The Making Of Abbey Road
Obviously, there are a lot of details about the recording of Abbey Road that we couldn't possibly discuss in a video course.
That's why we've added two amazing articles that'll allow you to dive even deeper and discover the most intricate details about the making of Abbey Road.
Articles Included:
• (Excerpt) Abbey Road – The Beatles Recording Reference Manual by Jerry Hammack
• Eight Track Nostalgia by C. Vaughn Carlos
Multitracks to Build Your Resume
We've included the multitracks so you can mix the song for yourself. We've also included a license for you to use your mix on your website or portfolio to help you grow your mixing business.
What people are saying about this course
I swear the most I've learned about mixing is from mastering engineers. This is the best video you've done in my opinion! Thanks Warren!
This is really inspiring to make music!!! The information is excellent!!!!
Clay Blair is the owner and head engineer of Boulevard Recording in L.A., formerly know as the Producer's Workshop. This studio is considered to feature one of the best sounding live rooms in L.A and has written plenty of music history over the past decades: From John Lennon and Ringo…
Learn More
Endorsed by Legends and Pros Alike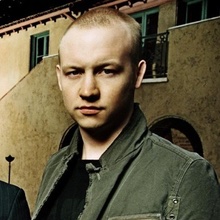 Issac Slade
Singer/Songwriter The Fray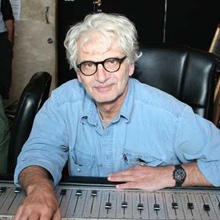 Jack Douglas
Legendary Producer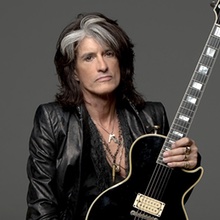 Joe Perry
Guitarist – Aerosmith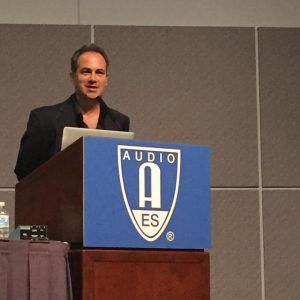 John Krivit
Past President, Audio Engineering Society
100% Satisfaction Guarantee
Don't wait to get your hands on this amazing content. You can buy this course right now for only $97. If for any reason you don't feel that your mixing has improved after watching this course, simply shoot us an email within 30 days and we'll give you a full refund, no questions asked.
Frequently Asked Questions