10x Grammy Award Winner Darrell Thorp mentors you through the recording and mixing of three fantastic rock songs at the legendary Studio 606
Have you ever wondered how the professionals achieve some of the amazing results they do in the short time they do it in?
Wonder no more – 10 x Grammy award winner Darrell Thorp is about to take you on a whistle stop journey of the complete recording, mixing, and production process for 3 awesome Country Rock inspired tracks from a very special group, Box Chevy.
This is as real as it gets – like being a fly on the wall in the studio – as Darrell takes us from start to finish at breakneck speed and shows us how to overcome some of the inevitable challenges that can arise when you bring a new band together in a studio.
This course is for anyone interested in producing music, particularly rock music, and is an invaluable insight for anyone managing talent they haven't worked with before. It is also a complete mixing and production masterclass – nothing is left untouched as Darrell shows us how to master not just using digital audio, but also using good ole' fashioned tape!
In this 8h Recording, Mixing, and Production Masterclass, 10x Grammy Winner Darrell Thorp (Radiohead, Red Hot Chili Peppers, Foo Fighters, Beck) takes on 3 tracks by a group that consists of Navy buddies that have a special cause they are raising awareness for.
From session setup and routing, all the way to final mixbus processing and recalls: You'll witness every detail of Darrell's mix process, and understand how he tackles common issues in Rock recordings.
If you want make independent artists shine, if you want to learn how to get the best out of a band in a professional studio environment, this Masterclass is custom-tailored to you!
Pick it up today, and have a 10x Grammy Winner walk you through the concepts you need to produce Rock music at an exemplary level.
Witness The Entire Recording, Mixing, and Production process in real time
This 8h Masterclass is literally the closest you can get to working with the pros from your own home.
You'll get to sit in for 3 real-world recording and mixing sessions with Darrell… from start to finish. 
Listen to the exact same audio he listens to, and receive detailed explanations about every decision along the way.
What would you do if your band turned up to studio without a key musician? Panic? What about two? Improvise! Witness Darrell think quickly on his feet as circumstances dictate a last minute change of approach!
Darrell treats every mix like he was working with an a-list client.
You'll learn the concepts you need to bring the artist's vision to life and enhance the energy and spatial depth of the production.
You'll learn how to get the best from your artists, how to make them feel at home, and how to manage takes.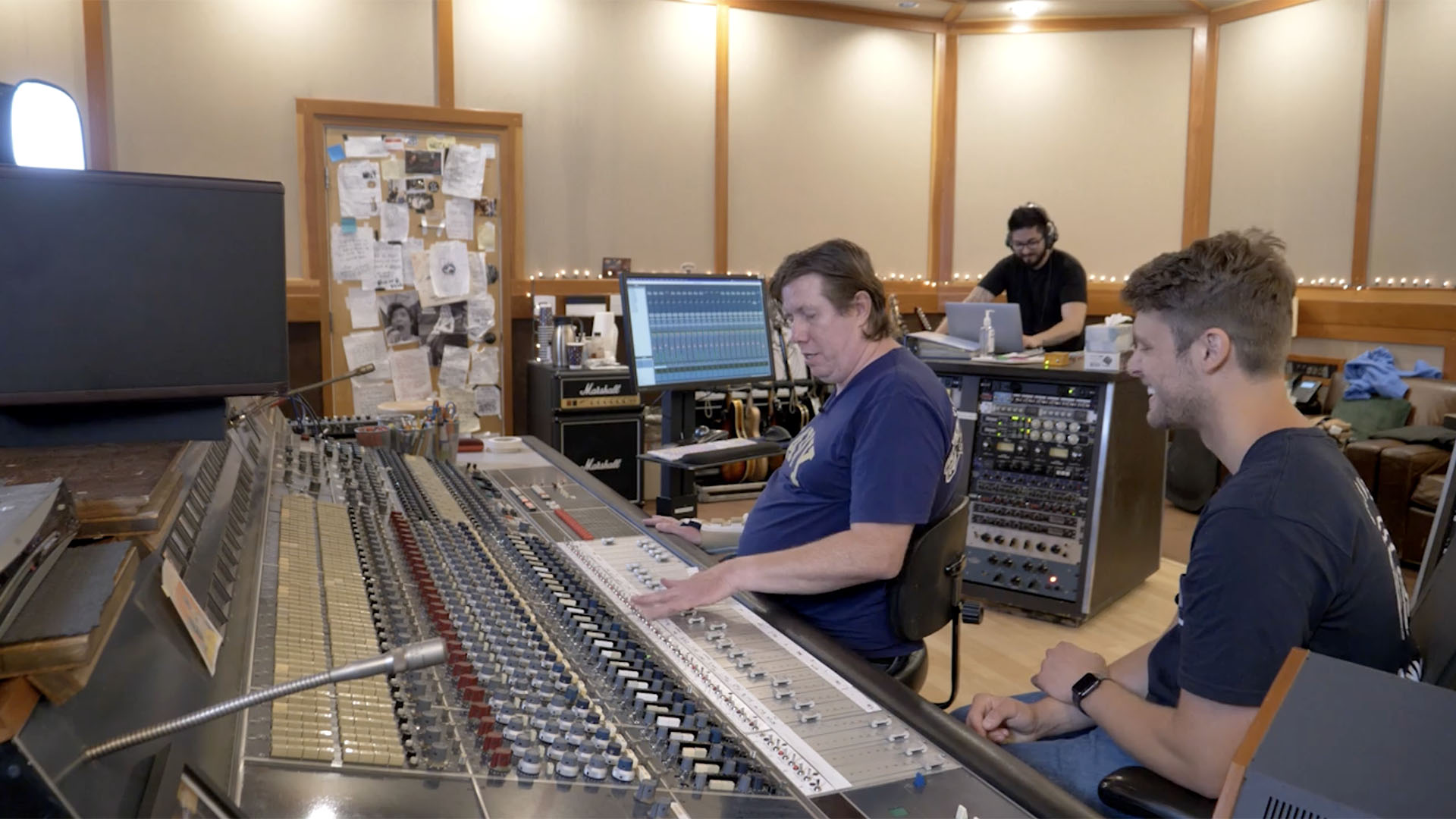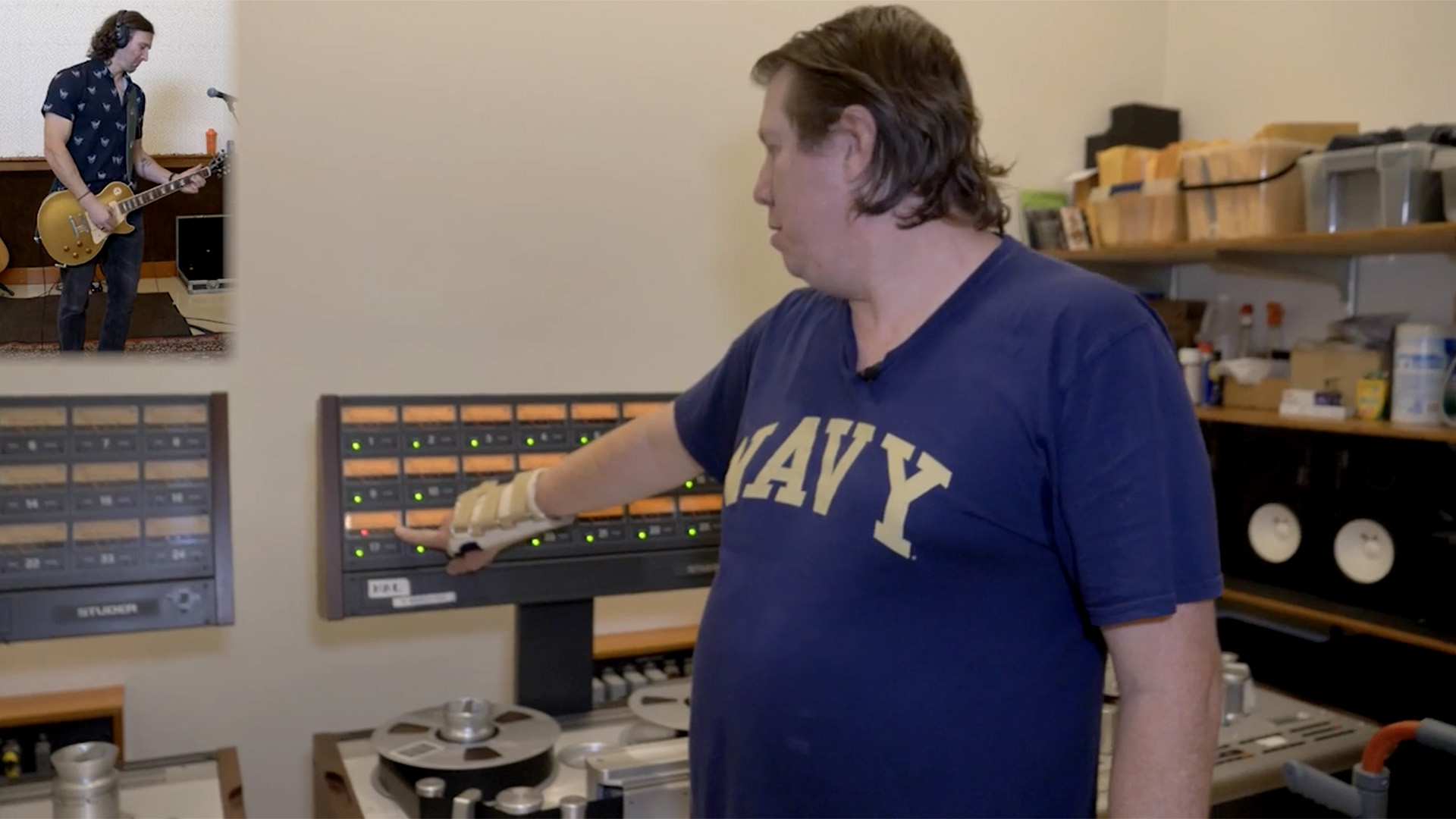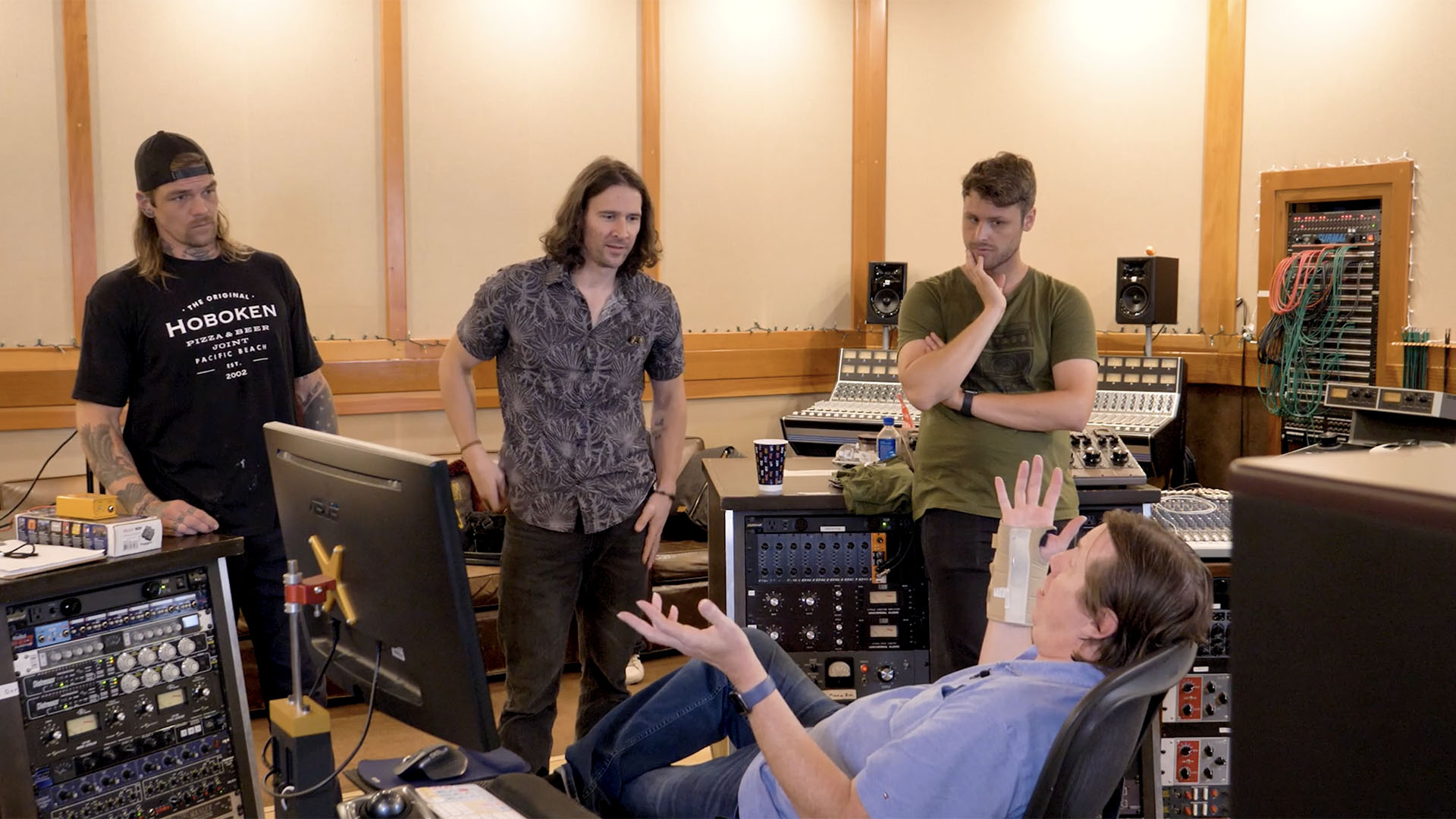 Always Be Recording 
This masterclass is unique because of Darrell's depth of experience and knowledge. But it's also unique in the breadth of material covered. You'll learn everything you need to produce stunning recordings with this course – and then some.
Starting off with Live room setup, drum kit mic placements, and electric guitar cabinet choice and isolated cab mic techniques, you'll witness all the setup before the band start playing and throughout the recording you will see Darrell's meticulous and natural approach and mastery of his craft in action. Get your notebook ready!
Box Chevy have an interesting tale to tell, and you get right into the heart of the banter between band and production, and can't fail to be impressed as Darrell guides and nurtures the genesis of three country rock tracks from rough cuts to absolute polished masterpieces.
Don't bore us, get to the chorus
Being a great producer means understanding musicians and making great decisions.
This is not a unique talent that is gifted to just the chosen few, this is experience multiplied by hard work – and Darrell brings his vast experience to bear in this amazing masterclass.
You won't just become proficient at recording and mixing. You'll also learn to train your ears, your senses, and your instincts using Darrell's guidance to get you there. You'll appreciate how to feel out a song, understand the jam, and how to alter the arrangement on the fly.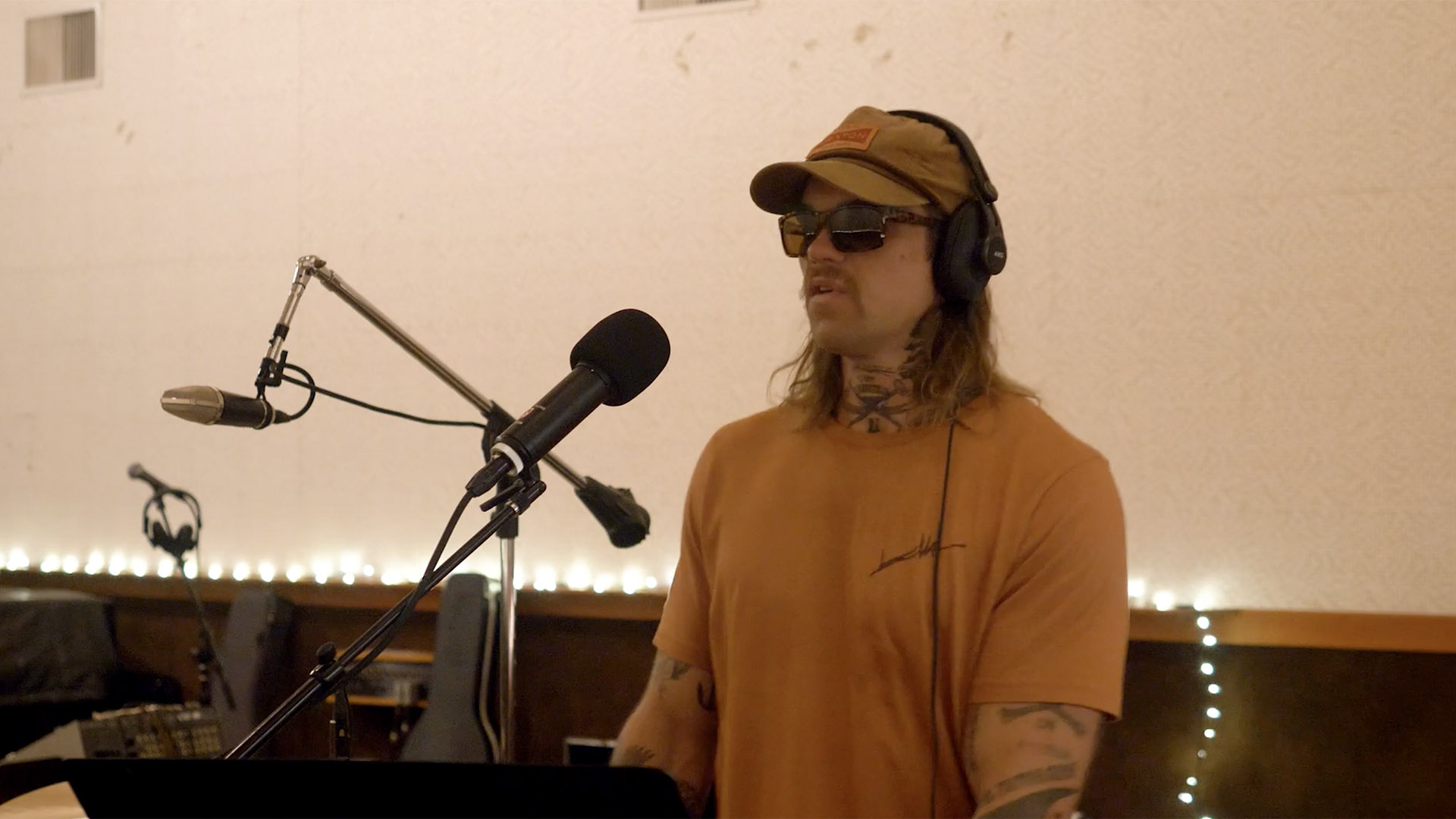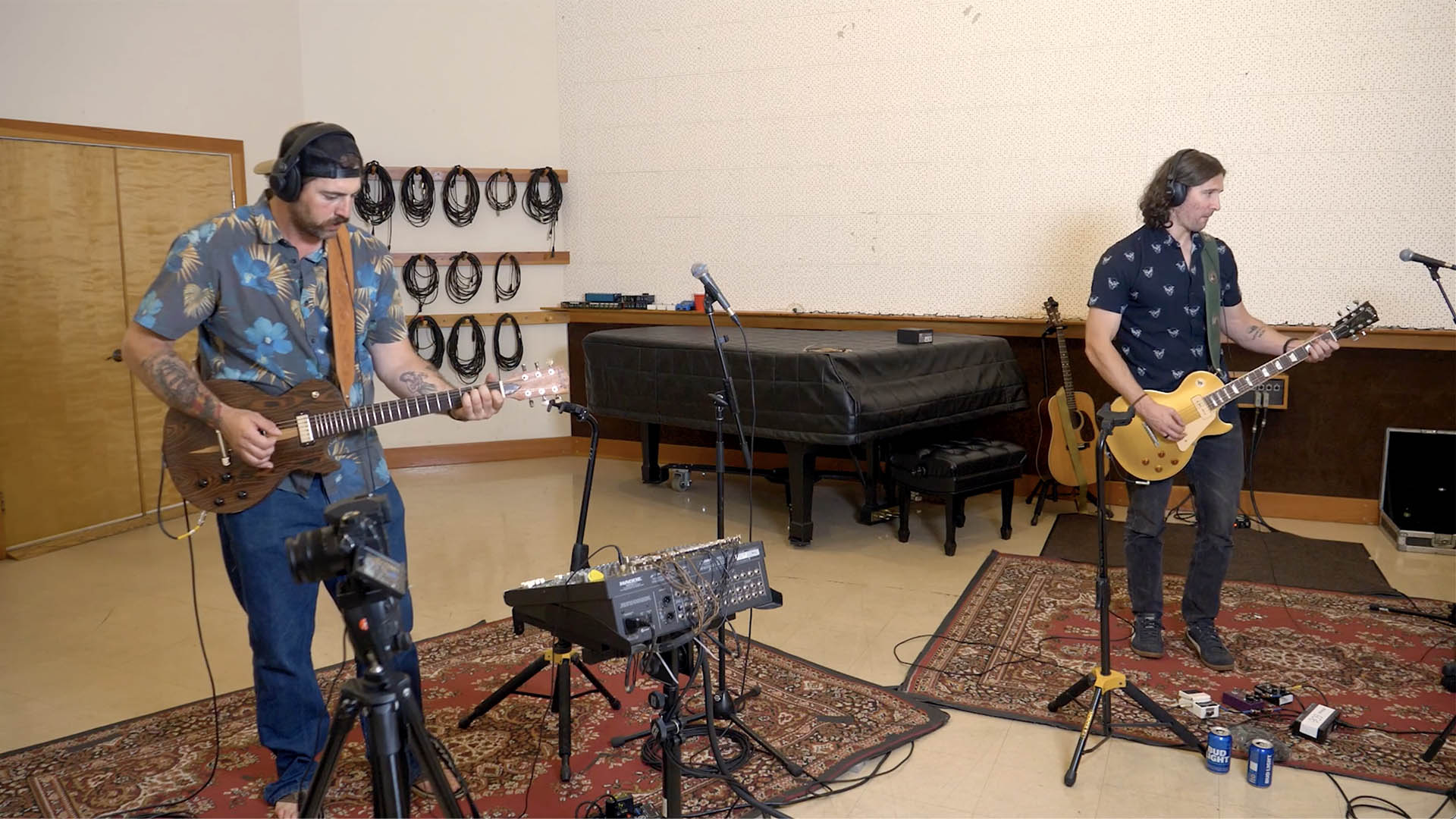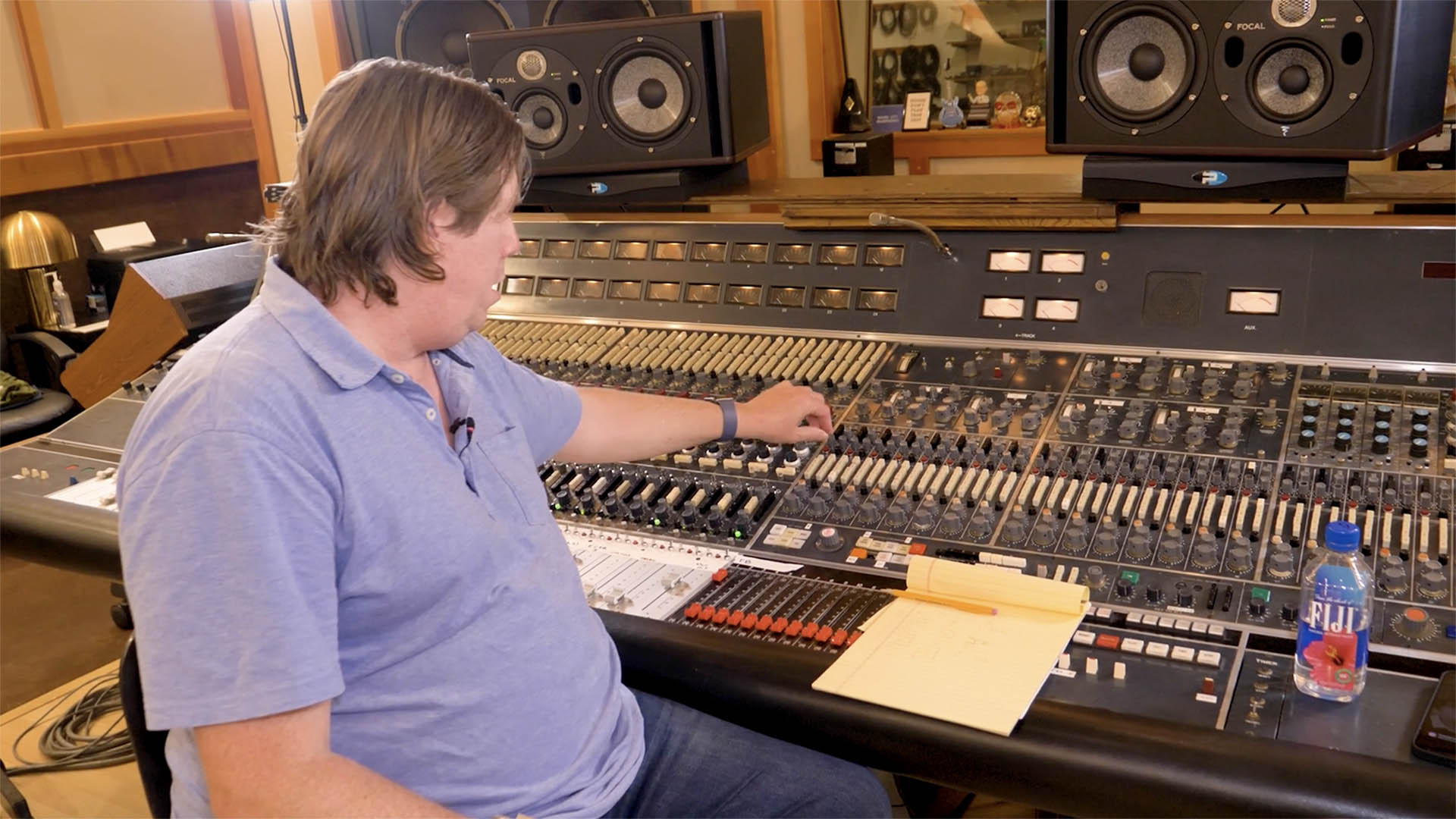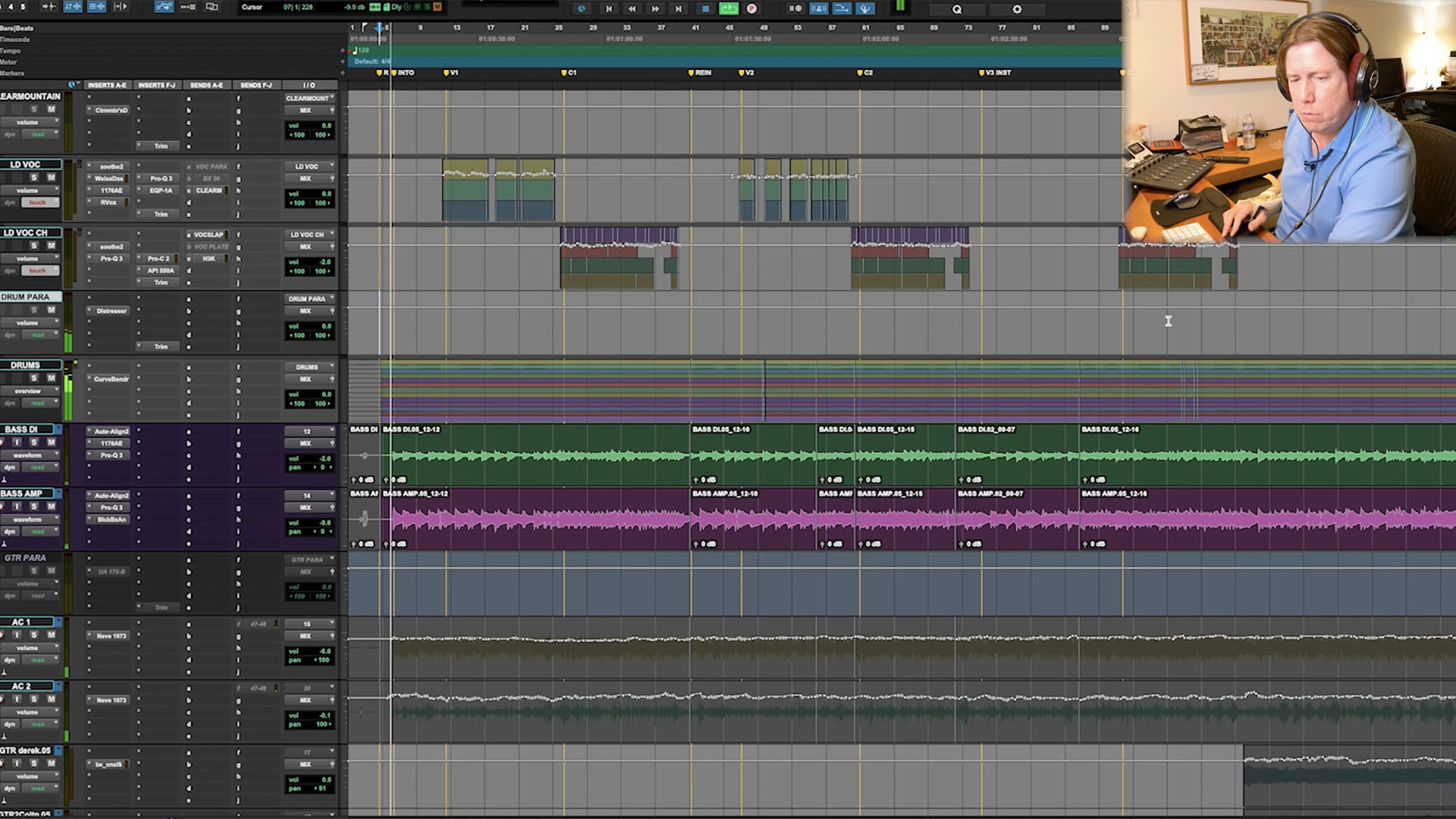 Manage the groove, master the production
Darrell covers the recording and mixing of every band element in great detail in this course. With both multiple acoustic guitars and duelling electric guitar solos you'll see how it is possible to alter a song's dynamics for the better with incredibly simple techniques that anyone can pick up.
You'll then learn how to get the best out of your outboard studio gear, how to calibrate for recording with both analog tape and digital mediums, and how to put it all together in a series of comps that will make your band think you have literal magic powers.
Darrell takes the results into Pro Tools and shows you techniques to iron out your workflow and bring your sonic vision to life – swiftly and effortlessly.
Groups
Folder stacks
Automation techniques
Custom quick keys
Achieve A Powerful Drum Sound
Have you ever spent hours on a drum mix?… mixing organic drums can be a real challenge!
In this class, Darrell introduces you to the REAL art of recording and mixing drums. No gimmicks, no samples!
You'll learn how to use EQ, Compression, Saturation, Reverb, Transient Designers, Gates, and more to get a slamming, larger-than-life drum sound….
A sound that stays true to the original kit and feel of the drummer… while adding insane energy, punch, and space at the same time!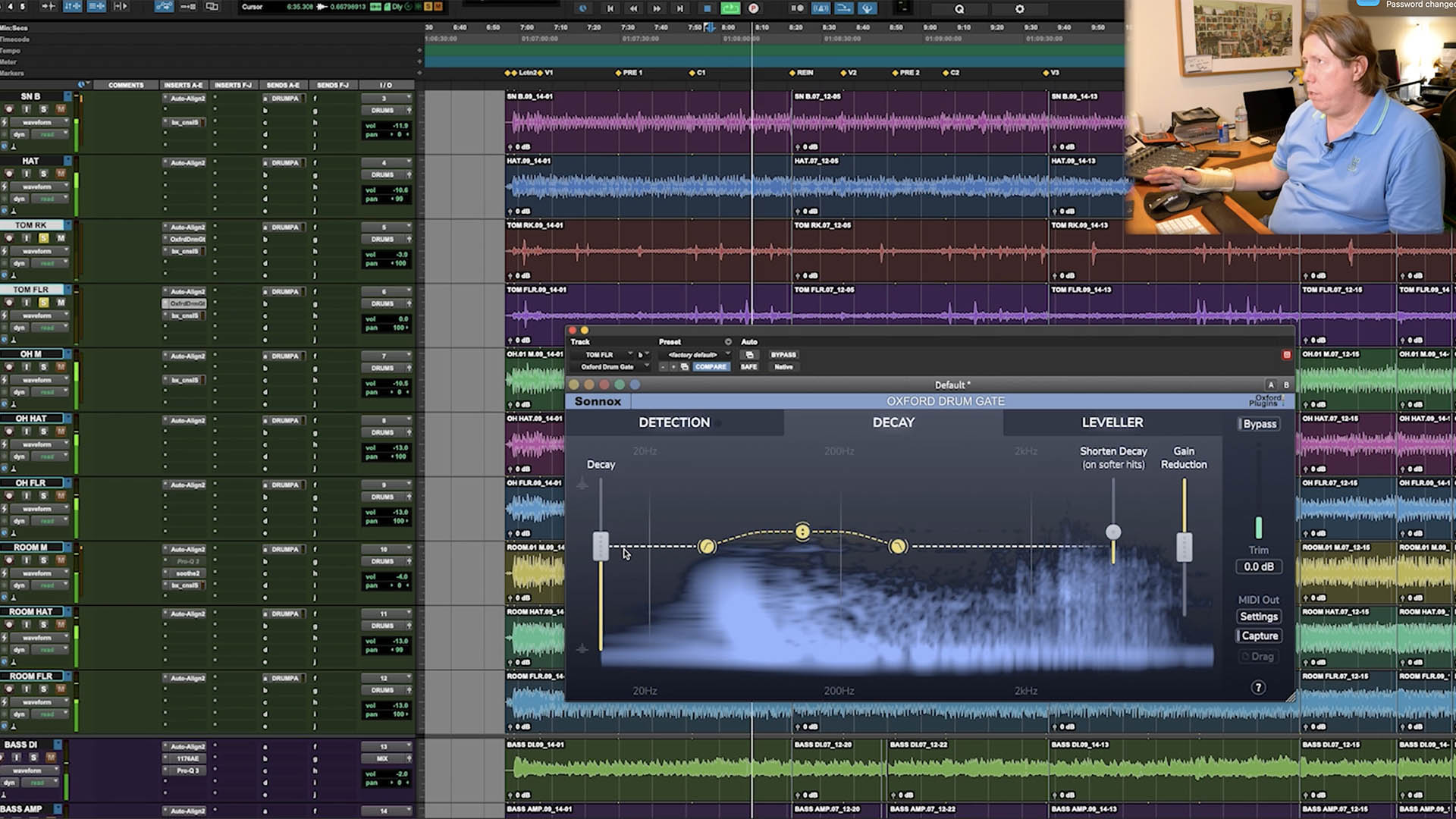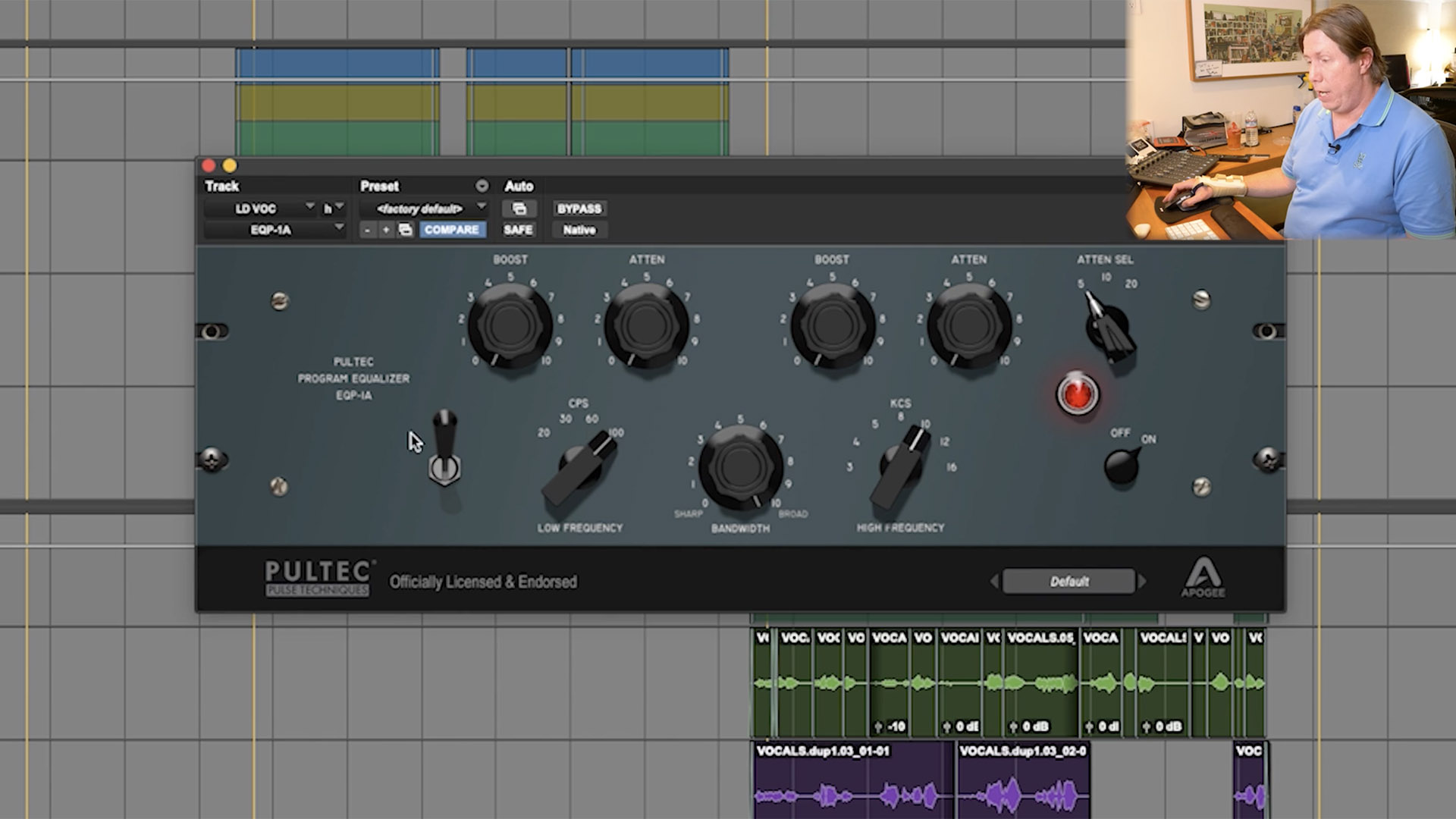 Change things up to get the best…
An outstanding vocal sound is key to any successful song and Darrell gets the absolute best out of the performances recorded in this masterclass.
He knows exactly how to get his singer in the right place to deliver the very best and these techniques are share in full in this masterclass. Then he takes the raw materials and crafts a powerful yet nuanced vocal tone which delivers feeling in abundance.
Anyone interested in rock, whatever format that may be, can learn something from Darrell. He'll also demonstrate how to successfully remove unwanted noise, pops, hiss – everything – and then how to increase the warmth of tone present.
Mix it all in your home studio
Darrell takes the final mix back to his own studio and shows just how much can be done within the DAW. Whether you use Pro Tools like Darrell does here, Logic, Reaper, Studio one, Cubase, or any other DAW, the techniques demonstrated here will serve you for years to come.
Learn how to properly align different takes, how best to apply reverb and delay, how to figure out exactly where the vocal should sit in the mix – all from the comfort of your own home studio.
Darrell takes a no nonsense approach to achieving a great mix – including the essential "Car stereo" test – and you will be astounded to see how simple changes can make so much difference.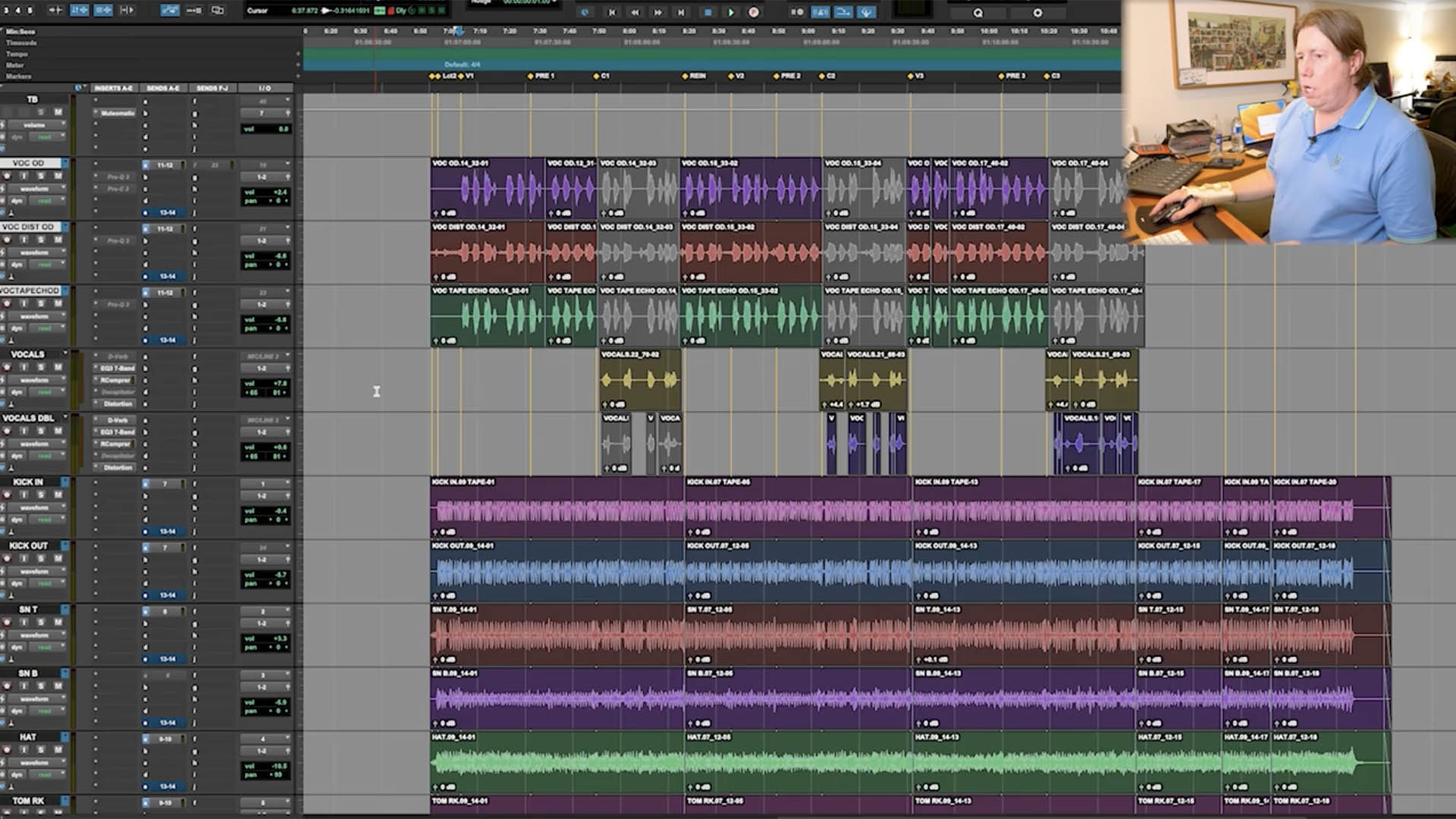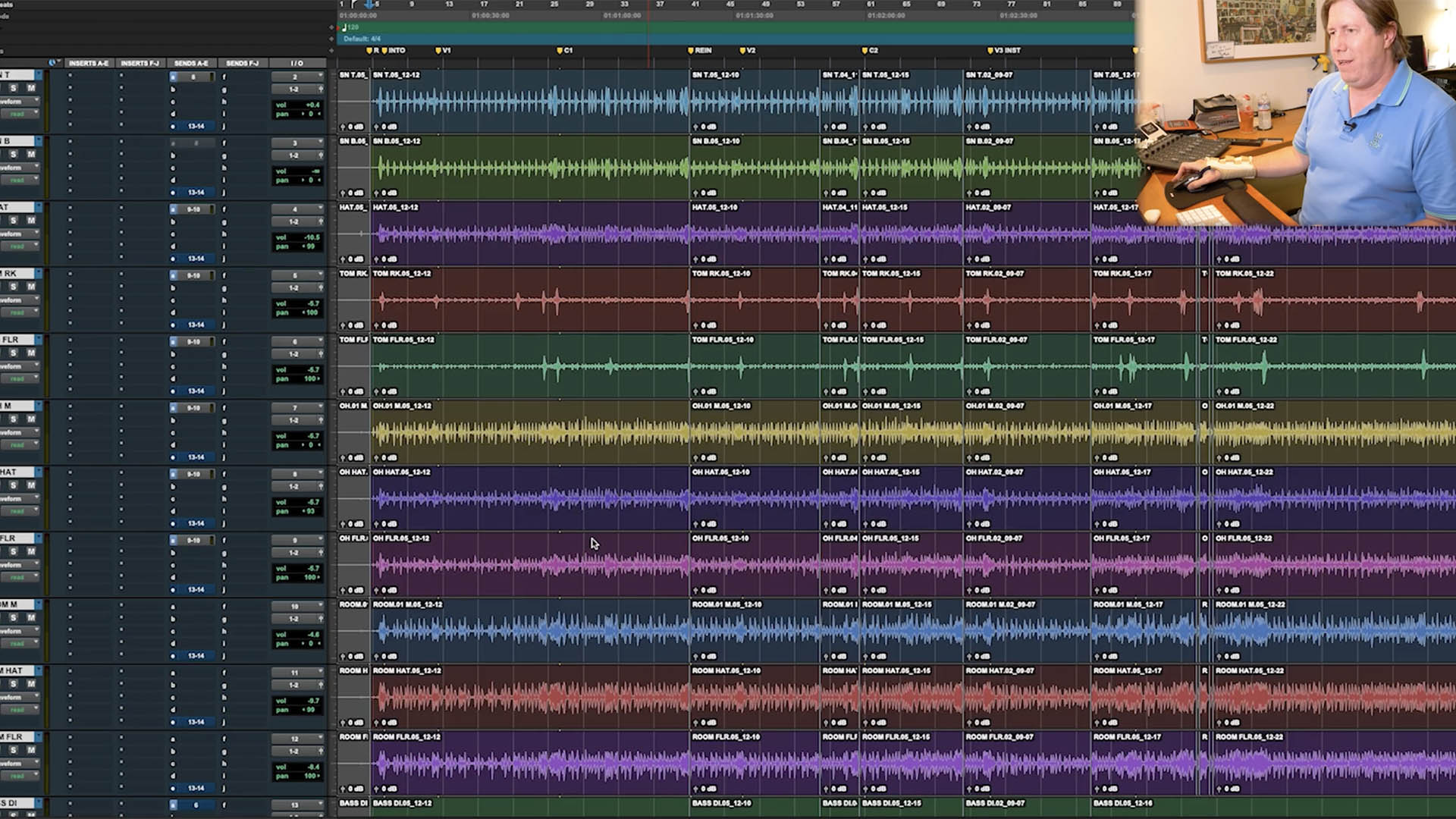 3 Sets of Multitracks Included
We're including all multitracks of all 3 songs Darrell mixes with this class. So you can follow along, and apply everything you've learnt right away.
You even have permission to use your own mixes on your portfolio, to entice new bands to work with you!
Darrell Thorp is a 10x Grammy award winning (Foo Fighters, Radiohead, Switchfoot, Molotov, Beck) and a 3 time TEC Award winning Producer, Mixer, Engineer with over 22 years experience and many multi platinum and records to his discography.  Darrell moved to Los Angles in 1997 after a 4 year service in the U.S. Navy and started interning at smaller studios and eventually worked his way up to an Assistant Engineer at some of L.A.'s prestigious studios such as Track Record, Conway, and finally Ocean Way Recording.  Darrell had the pleasure of recording and mixing the new Foo Fighters album "Concrete And Gold" Engineering the new Twenty One Pilots LP "Trench" and Recording/Mixing on Beck's "Colors". Darrell has also worked on two Television shows as the lead recording and mixing engineer.  The critically acclaimed From The Basement for seasons 1, 2 and 3 featuring Radiohead, Beck, The Dead Weather, The White Stripes, Foster the Poeple, The Red Hot Chili Peppers and more. Darrell was also involved with Off Main Street featuring Midlake and Thundercat. 
Learn More
Endorsed by Legends and Pros Alike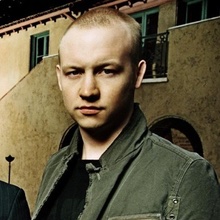 Issac Slade
Singer/Songwriter The Fray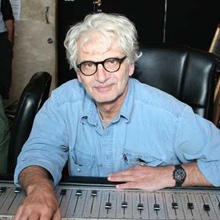 Jack Douglas
Legendary Producer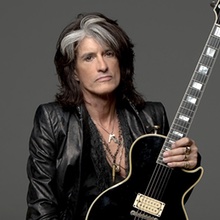 Joe Perry
Guitarist – Aerosmith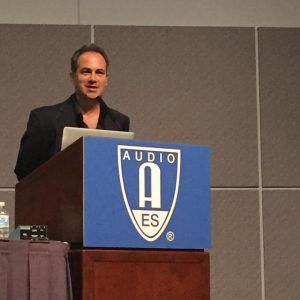 John Krivit
Past President, Audio Engineering Society
100% Satisfaction Guarantee
Don't wait to get your hands on this amazing course. You can pick it up start learning right now. If for any reason you don't feel that your productions and mixes have improved, simply shoot us an email within 30 days and we'll give you a full refund, no questions asked.
Frequently Asked Questions