Create
Rock Records
That Stand The Test Of Time
We've all seen and admired the legendary studios, where our favourite engineers produced the classic records which have shaped our taste in music, and remain relevant even decades after their release.
These studios often boast 100 000s, if not millions of dollars in equipment, and provide engineers, producers, and sometimes even multiple assistants for a single recording session.
While this is fantastic and convenient for everyone involved, for most of us, it simply isn't the way we record music.
Nowadays, the majority of producers are working out of their home-studios, using a small selection of gear they've accumulated over the years.
But even more than that: More often than not, we'll be recording our own bands, juggling the role of a producer, recording engineer, as well as that of an artist.
Can we still produce records that sound amazing, shape music history and stand the test of time?
– Absolutely!
That's what 'The Art Of Capturing A Live Performance' is all about.
Inside, professional producer Manny Nieto (Distortion Felix, The Breeders, Health, Los Lobos) teaches you how to master the challenge of being the engineer, guitarist, and lead singer of your band, all at once.
Filmed over multiple days, Manny breaks down his studio setup, and guides you through every step of recording and mixing an edgy Rock song live off the floor.
From instrument selection, to micing techniques and processing chains, all the way to his unique mixing approach.
In this comprehensive guide, Manny teaches you how to create a massive, analogue sounding Rock anthem, without having to spend a fortune on gear!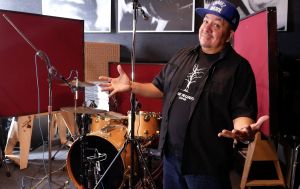 Build A Studio That Perfectly Matches Your Needs
Over decades of working in the professional music industry, Manny started leaning more and more towards unconventional microphones and preamps, putting together a studio that perfectly matched his production style and taste in music.

In this course, he breaks down his entire studio setup, and lets you in on his favourite pieces of gear, to inspire YOU to build a studio that resembles you as an artist and engineer.
Capture Pro Recordings Live Off The Floor
As any great producer will tell you: 
If you want to achieve a massive sound, you need to focus on your recordings.
Your recordings capture the vibe and emotions of the band in the moment, and you won't be able to recreate that feeling later if you get this wrong.
However, recording isn't easy. Let alone tracking a full band performing live together in the same room!
In this comprehensive guide, Manny walks you through the entire recording process step by step.
From room treatment, to placing microphones, amps and FX chains, and setting up a headphone mix, all the way to the final tracking session.
You'll discover every detail that goes into capturing a captivating, larger-than-life Rock recording!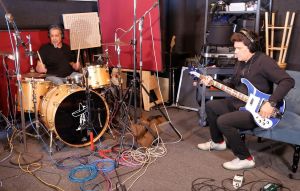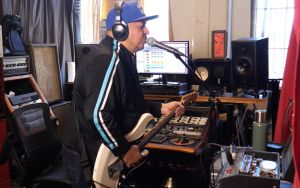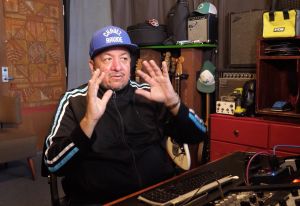 Achieve A Full, Analogue Sound In The Box
Coming up on large format consoles and tape machines during the 90s, Manny fell in love with the massive, warm Rock sound that this equipment created.
However, he soon realized that neither him, nor his clients were willing to spend thousands of dollars on maintenance and tape every month.
So, he figured out a way to recreate the classic 70s/80s rock sound in the box.
With this course, he's letting you in on his secrets. 
Believe it or not, one major tool in Manny's 'analogue' arsenal is an unimposing ProTools stock plugin!
Achieve A Powerful, Three-Dimensional Drumsound
Drum recording is an artform in itself. There are simply so many variables! 
From selecting the right pieces for your kit (not every drum set that sounds good live, will sound good in a recording!), to microphone choice and placement. You can spend ages reading blogs and experimenting. – Which is why I was all the more impressed with Manny's sound.
The drums he tracks literally sound like they've been captured in a million-dollar studio.
However, most of the tracks are going right into Pro-tools, utilizing hardly any outboard equipment at all!
How does Manny do it? 
You're about to find out! Discover Manny's best kept secrets and record drums that sound so punchy and powerful, you won't ever need a sample library again!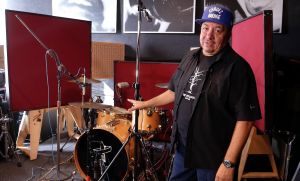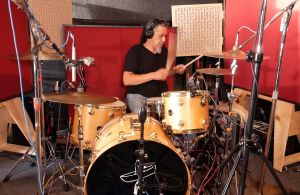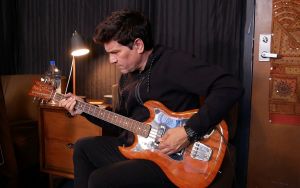 The Perfect Home Studio Bass Setup?
Especially when tracking a full band live in a smaller space, you might be hesitant to put the bass amp on full blast.
The low-end buildup, as well as potential phase issues can get you in big trouble when it comes to mixing.
Well… Manny found a genius solution!
Discover how to capture a 100% analogue and live sounding bass with a DI, and dial in a growling, heavy tone using plugins.
Turn Your Raw Recordings Into A Full-Blown, Professional Mix
You did it! You've captured an amazing performance. 
Now, it's time to take your production over the finish line.
In the final, 2-hour chapter of this course, Manny teaches how to achieve clarity, impact, and depth in your mixes, so your song can proudly stand back-to-back with any of your favourite tracks.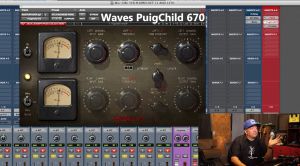 The Chavez Ravine Multitracks Included
We've included the all multitracks of 'Girl' by Manny's band The Chavez Ravine.
The choice is yours: Mix the song, create a remix by adding your own parts, or simply study the details of every track, as well as the arrangement.
Want to learn more about Manny & The Chavez Ravine?
Follow Manny Nieto @suplexaudio on Instragram
Credits:
The Chavez Ravine
Manny Nieto: Guitar & Vocals.
Jerry Borge (Ziggy Marley keyboardist): Piano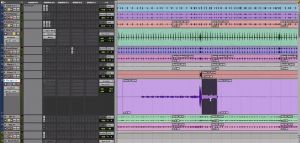 As the driving force of the group Distortion Felix, Manny Nieto got bit by the recording bug after working with recordist Steve Albini on their I'm An Athlete album in 1999. Manny quickly built a studio in East Los Angeles, Manny's Estudio International, and soon bands like Chokebore, The Breeders, Vaz, Health, Trash Talk, and even Los Lobos, were tracking records there. But a decade on, something snapped in the head of Manny Nieto, and soon he was off on a recording odyssey that took him to China and Southeast Asia, including the cities of Singapore, Beijing, Hong Kong, Macau, Chengdu — even venturing into New Zealand for sessions. Along the way he recorded some of the best acts that you may have never heard, like Pairs, Poubelle International, Reign Lee, UNiXX, Boys Climbing Ropes, Snapline, Forget the G, Proximity Butterfly, Hedgehog, Chui Wan, Cheating Sons, In Each hand a Cutlass, and Obedient Wives Club. 
Learn More
Endorsed by Legends and Pros Alike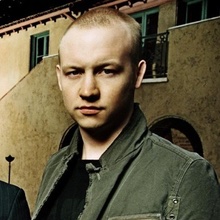 Issac Slade
Singer/Songwriter The Fray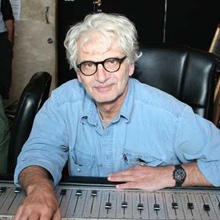 Jack Douglas
Legendary Producer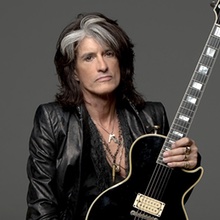 Joe Perry
Guitarist – Aerosmith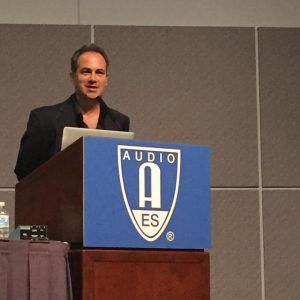 John Krivit
Past President, Audio Engineering Society
100% Satisfaction Guarantee
Don't wait to get your hands on this amazing content. You can buy this course right now for only $97. If for any reason you don't feel that your recordings and mixes have improved after wtaking this course, simply shoot us an email within 30 days and we'll give you a full refund, no questions asked.
Frequently Asked Questions