Learn How To Produce Audio On A Professional Level

When it comes to choosing your DAW, there are plenty of options.

However, one Free DAW stands out from the crowd: Cakewalk by Bandlab.
Whether you're looking to produce music, film audio, voiceovers, or podcasts,  you should keep Cakewalk by Bandlab on the top of your list as one of your best options.
Tape-OP magazine recently wrote: '…it is the best 'free' DAW you're likely to find'
So what's the deal?
Can this software keep up with other popular, paid DAWs? 
Absolutely – and for one simple reason:
Before Bandlab acquired it, this software was called 'SONAR'. A hugely popular and full-fledged DAW, which people paid hundreds of dollars for.
Now, it's offered as a free download, without taking away the DAW's premium functionality!
With no strings attached, you'll get an unlimited track-count, a high-quality 64-Bit audio engine, VST 3 support for 3rd party plugins, as well as a wide array of stock plugins, virtual instruments, warp editing capability, and more!
Amazing right!?
So what's the catch? With the DAW itself, there is none.
However, even with an amazing DAW at your fingertips, you still need to know how to use it, in order to produce professional music.
In this course, professional engineer and 15-year Cakewalk power user, Robert McClellan, shows you how to get off on the right foot with Cakewalk by Bandlab and make it a digital workhorse, that allows you to pump out pro-grade audio projects on a daily basis.
Understand how to perform the initial setup and installation
Discover how to customize the DAW to your individual needs
Learn how to mix and master audio to a professional standard
Find out about little-known features that will significantly speed up your workflow
With 10 modules and 6 hours of detailed instruction, The Ultimate Cakewalk by Bandlab Course will teach you everything you ever need to know about creating music in this powerful, free DAW.
The training is separated into smaller, more manageable modules, to help you not feel overwhelmed and apply what you've learned along the way.
– And I promise you: it is worth it!
It will save you weeks, if not months, of painful trial and error and allow you to spend your time producing amazing audio projects instead.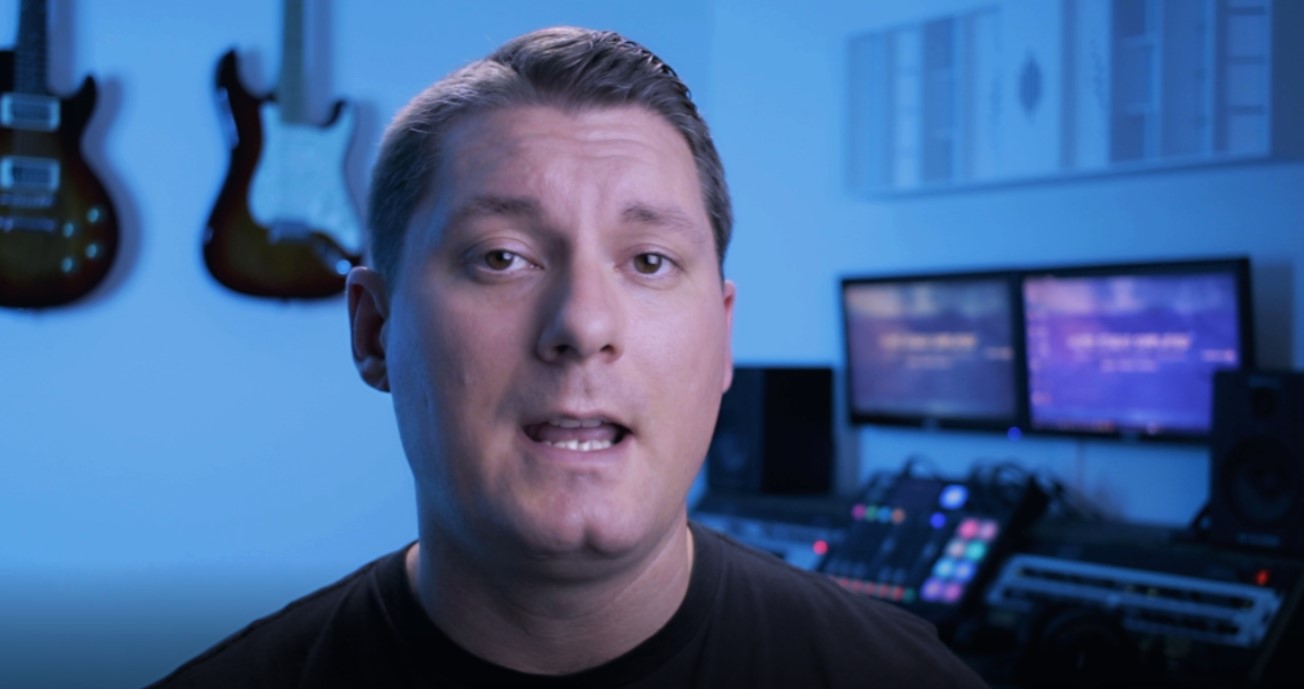 Getting Started: Master Foundational Concepts
There is nothing worse than installing a new DAW, excited to dive in… and have no clue of where and how to start!
Robert teaches you how to configure your system properly from the get-go, shows you how to set up your audio drivers, and walks you through Cakewalk's basic functionalities step by step, to make navigating your first session a breeze.
Create Your Ideal Working Environment
Cakewalk offers one of the most highly customizable UIs on the market. Seriously, some of these features aren't even included with multi-$100 DAWs.
This means you can tailor Cakewalk by Bandlab to your individual needs effortlessly!
Robert shows you how to adjust the DAW's layout, routing, and organizational structure to create the perfect working environment for any given scenario: Be it recording, editing, producing, or mixing.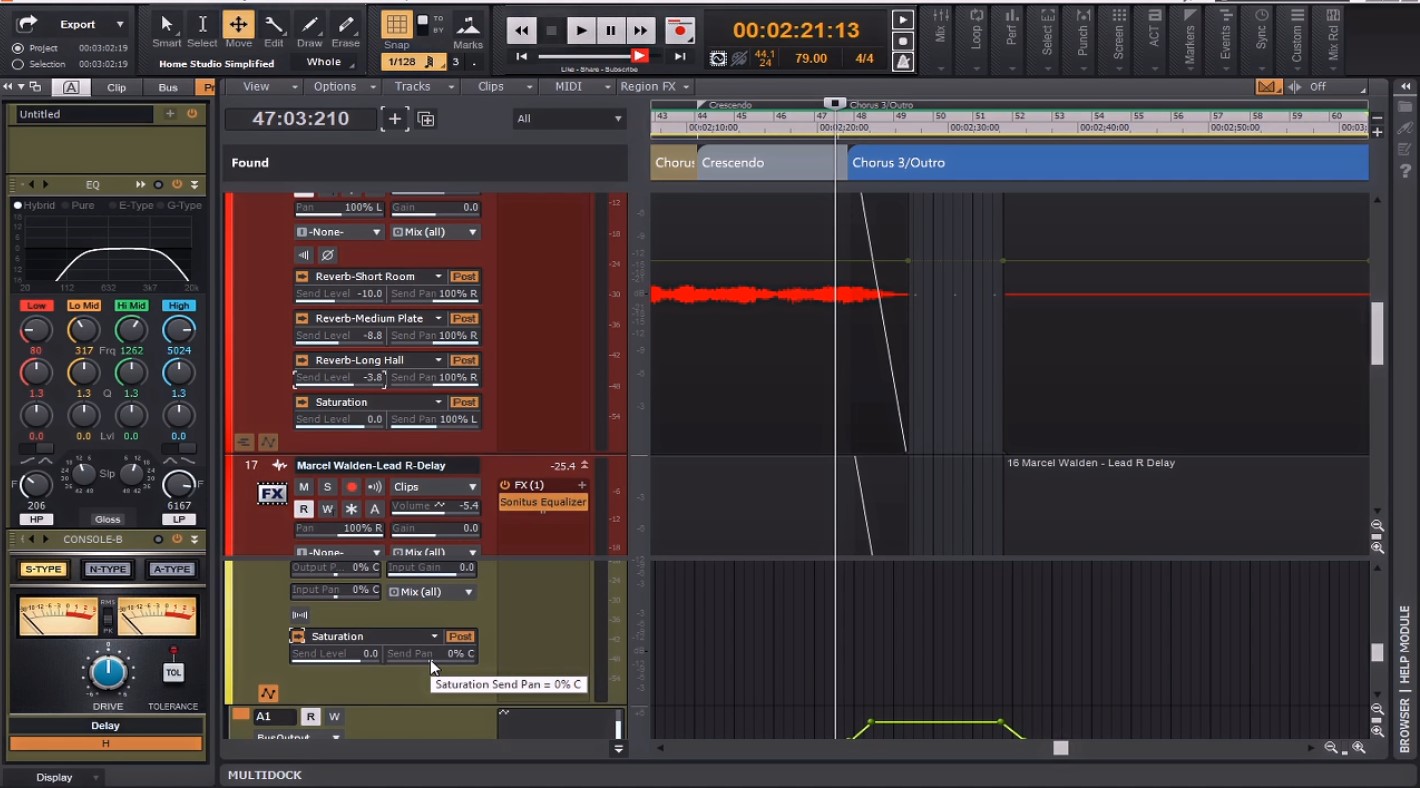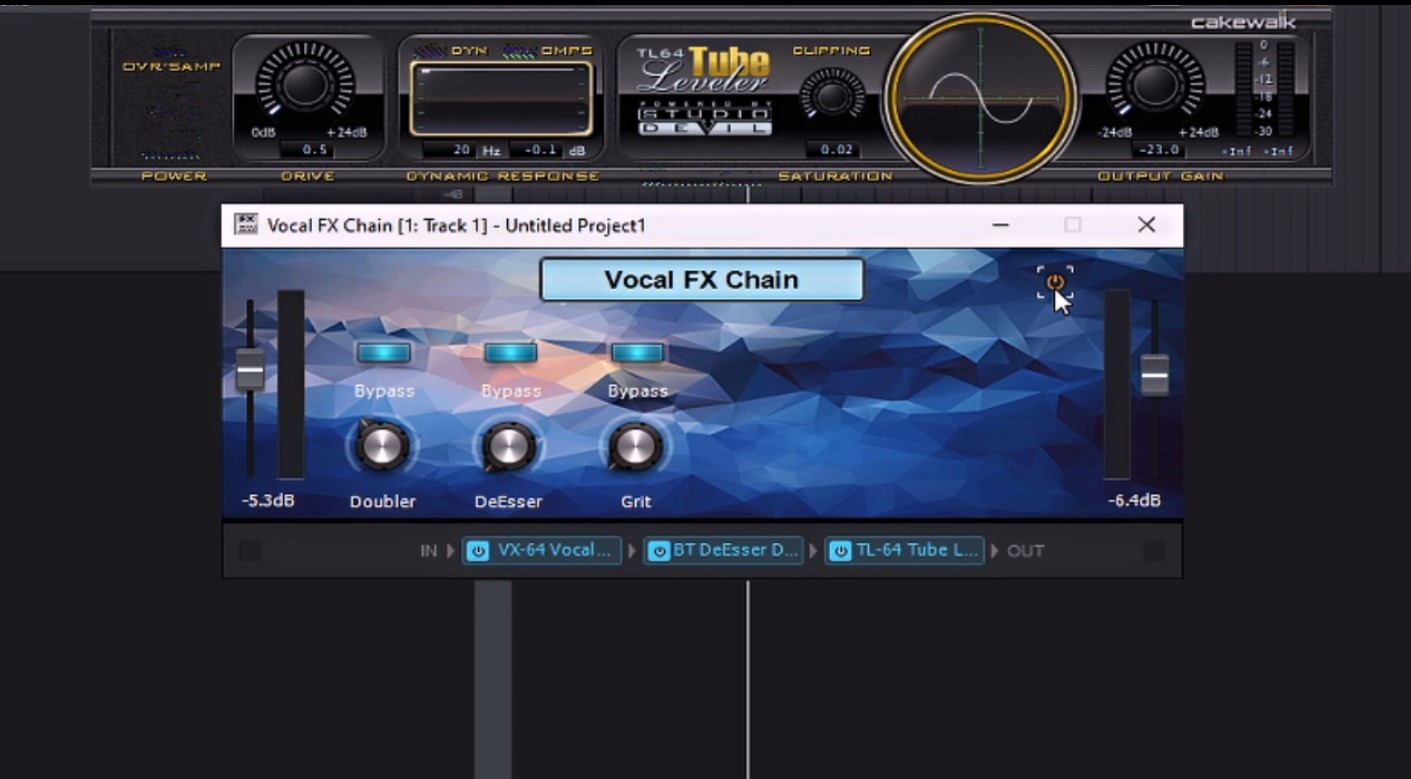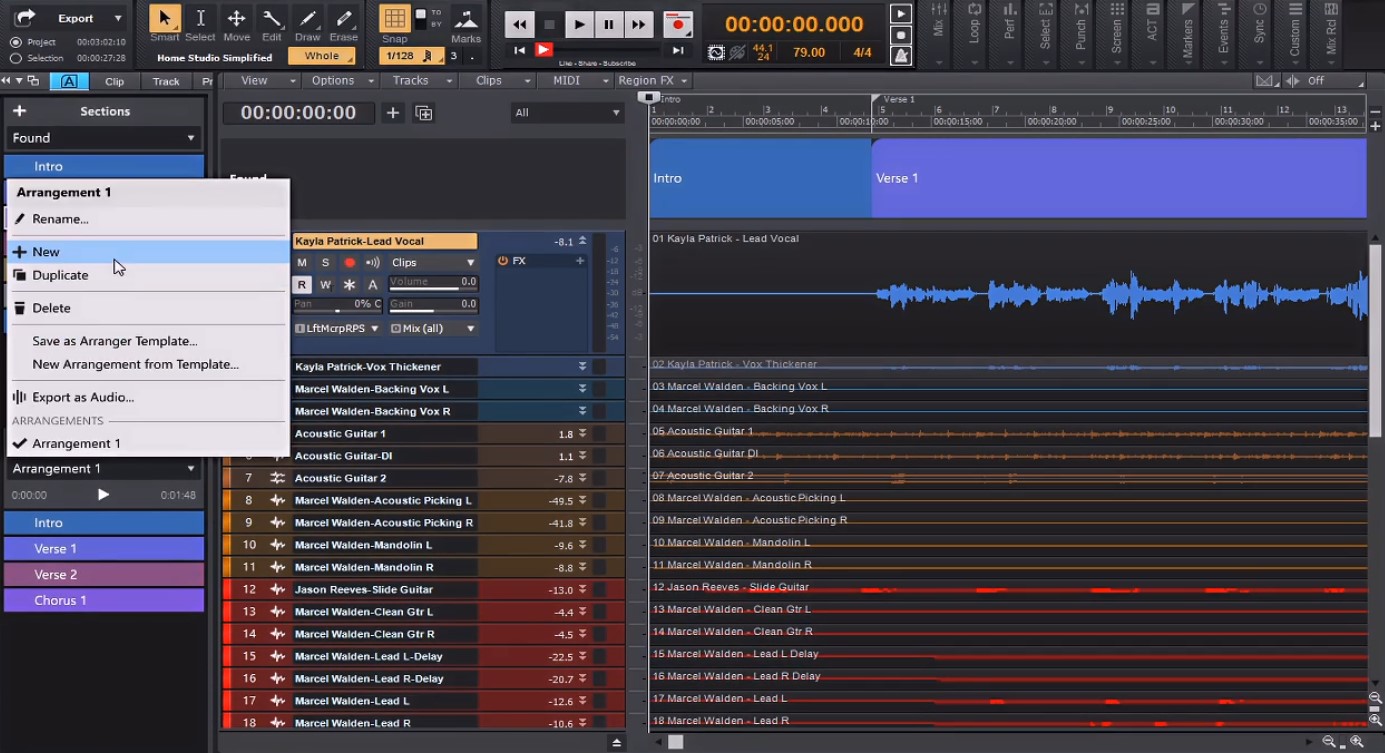 Stay In Your Creative Zone: Lightning-Fast Workflow
Adopting a seamless and highly efficient workflow in audio is important for multiple reasons.
It allows you to stay in your creative zone during a session, without having to worry about the technical side.
Time is money: As a producer/engineer, a great workflow can make the difference between earning $10 an hour or $100.
Cakewalk by Bandlab provides several unique features that allow you to become more creative and efficient than ever before.
Learn how to use dedicated templates and workspaces to streamline every part of the production process.
Discover how to utilize unique 'Custom Plugin & FX Chains', to create 'new' plugins and recall your favorite chains at the click of a button.
Utilize Cakewalk's 'Arranger' feature, as well as hotkeys to navigate your sessions at lightning speed.
To give you a great starting point, Robert also provides you with his personal Template, which contains a solid routing system, his favorite plugin chains, as well as pro tips for mixing each instrument.
Apply What You've Learned: Mixing & Mastering A Song
Knowing how a DAW works, in theory, will not necessarily make you a great producer.
The 'Mixing & Mastering A Song' module allows you to put everything you've learned into practice – accompanied by a step-by-step guide.
Look over Robert's shoulder, as mixes the modern country song 'Found' by Kayla Patrick from scratch and in real-time.
Discover how to mix drums, bass, guitars, keys, and vocals at a professional level and learn how to tie everything together in a powerful, 3-dimensional mix.
We're including all multitracks of the song, as well as the Cakewalk session file, so you can follow along every step of the way and mix this song yourself.
You even have permission to use your own mix of this song on your portfolio to attract new bands to your studio!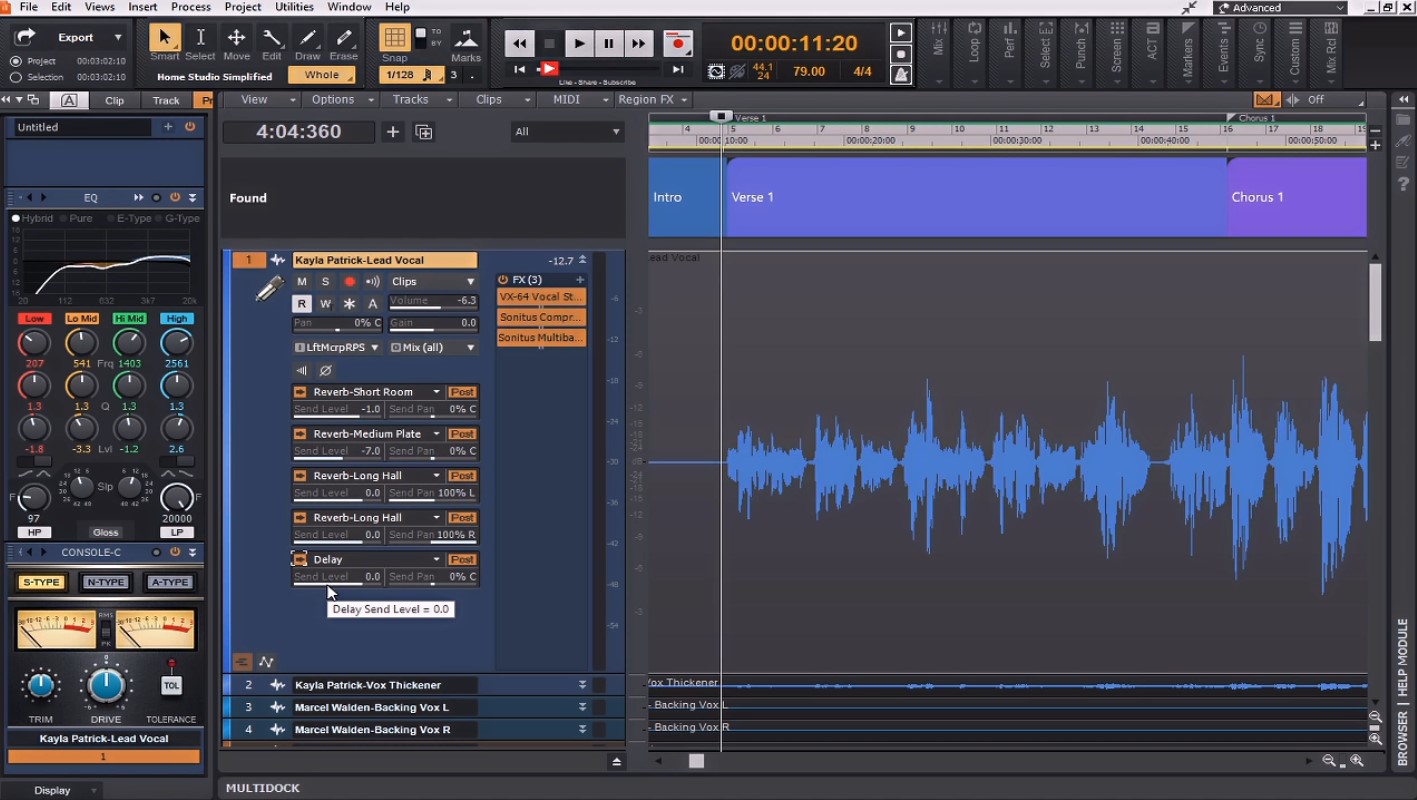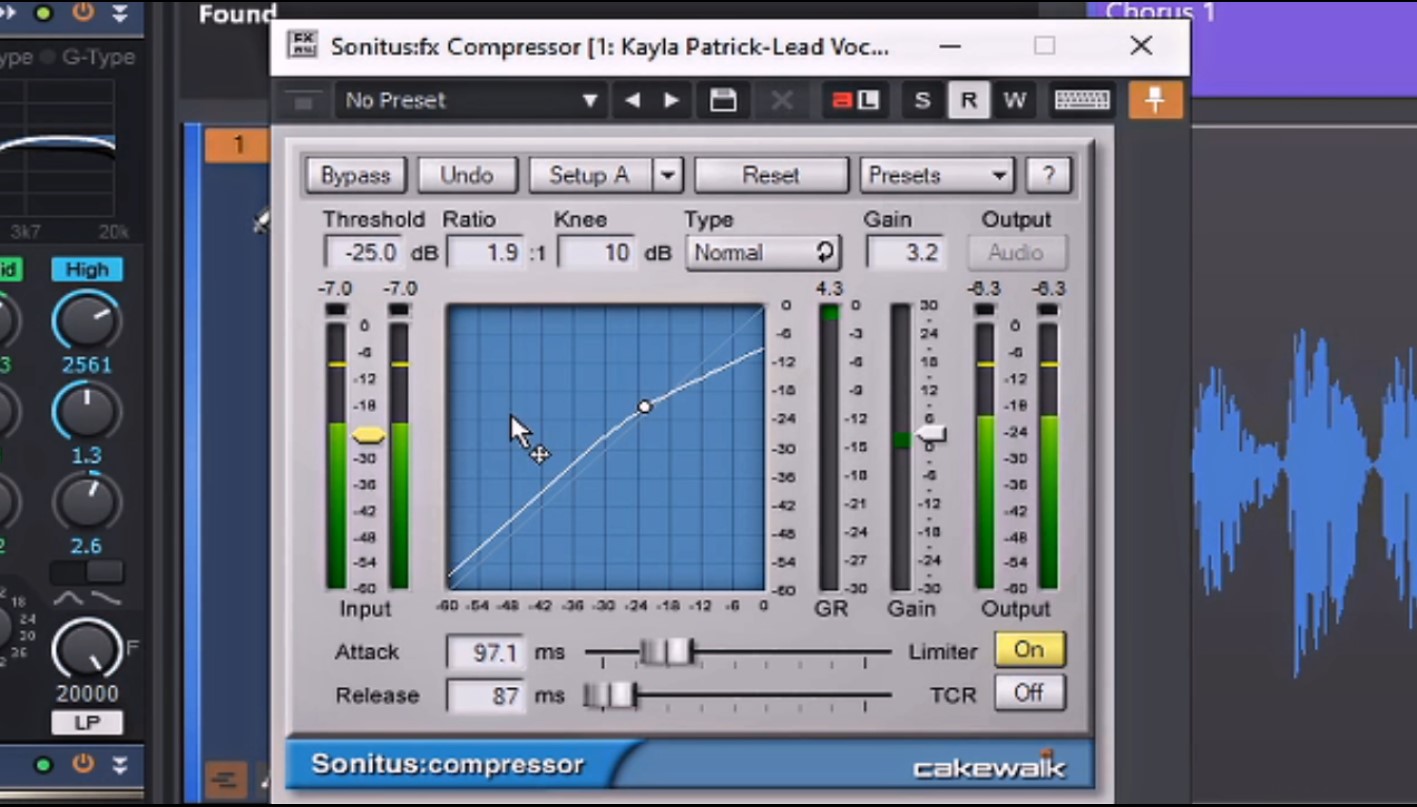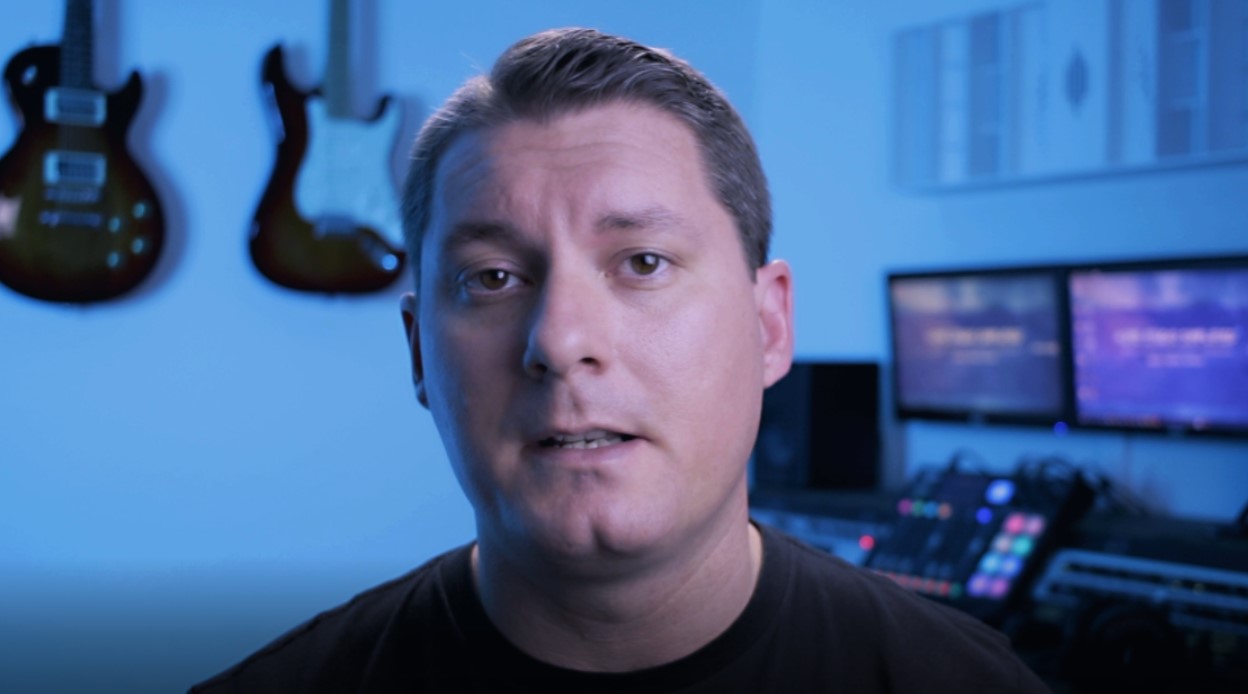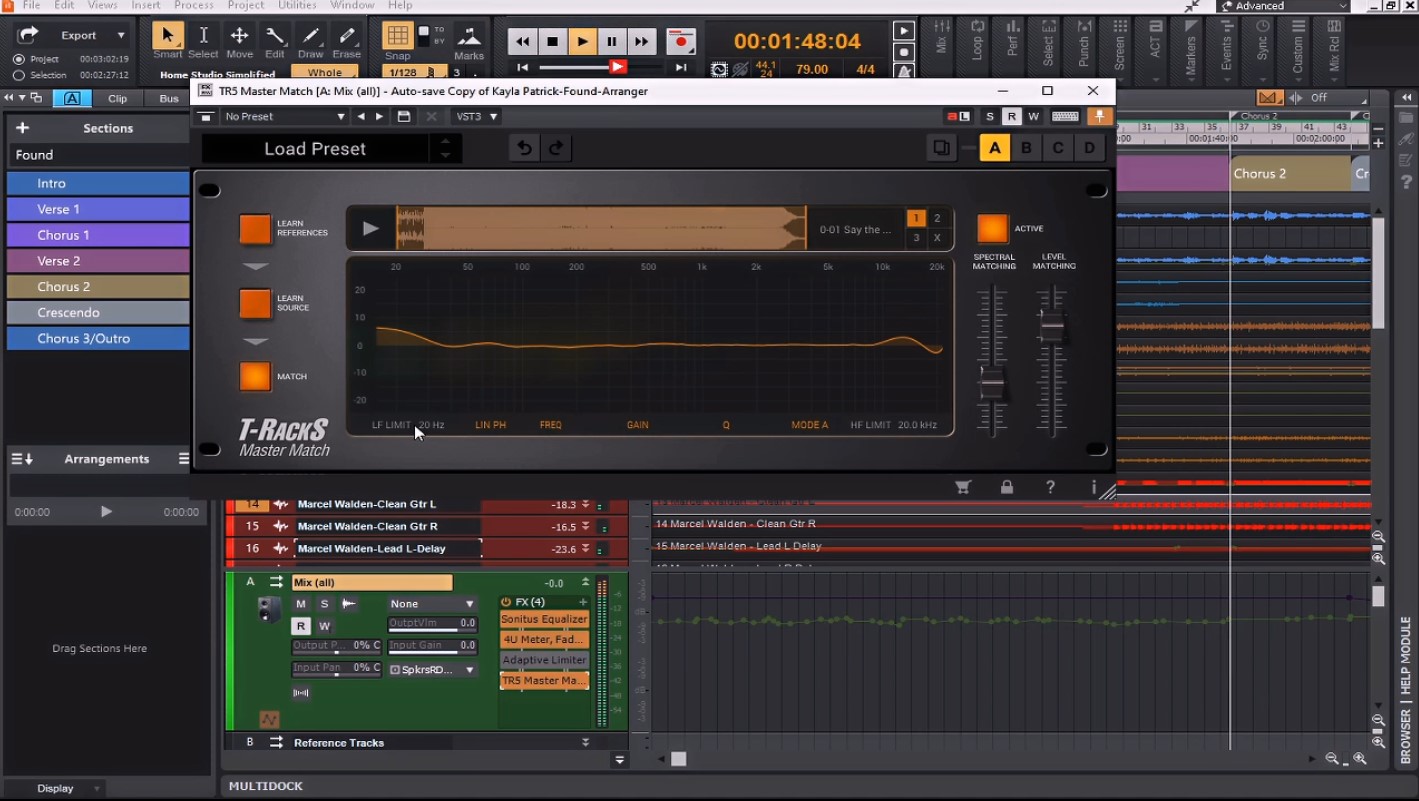 A Proven System To Craft Pro Mixes
If you're like me, you're doing everything in your power to take your sound to the next level: You're watching Youtube videos, reading blogposts… and learning every trick you can get your hands on.
The thing is: Most of these videos only cover ONE specific technique without giving you much insight into the bigger picture. The question is: When and why should you use these techniques in a mix?
What you really need is a system that allows you to take the sound that's in your head and make it come out of the speakers.
A repeatable process, which allows you to work quickly and to focus on creative ideas, rather than worrying about technical issues.
In over 20 years of working as an engineer, Robert developed such a system. And he's sharing it with you! 
Robert's '15-Step Mixing System' will help you to stay focused on what really matters: the big picture and feeling of the song.
Applying this system regularly will speed up your workflow tremendously and enable you to turn around high-quality mixes reliably.
Complementary PDF Guides
I'm sure you've all had this issue: You've spent multiple hours watching a super educational video.
But when you want to brush up on one specific technique, you're unsure of where to find it. Well… time to sift through hours and hours of video material to find the right section.
Not with this course!
Robert has created detailed, well-structured PDFs for each module, which allow you to brush up on any topic within seconds.
You can even enjoy watching the course without taking a single note.
Ain't that something? Done-for-you cheatsheets!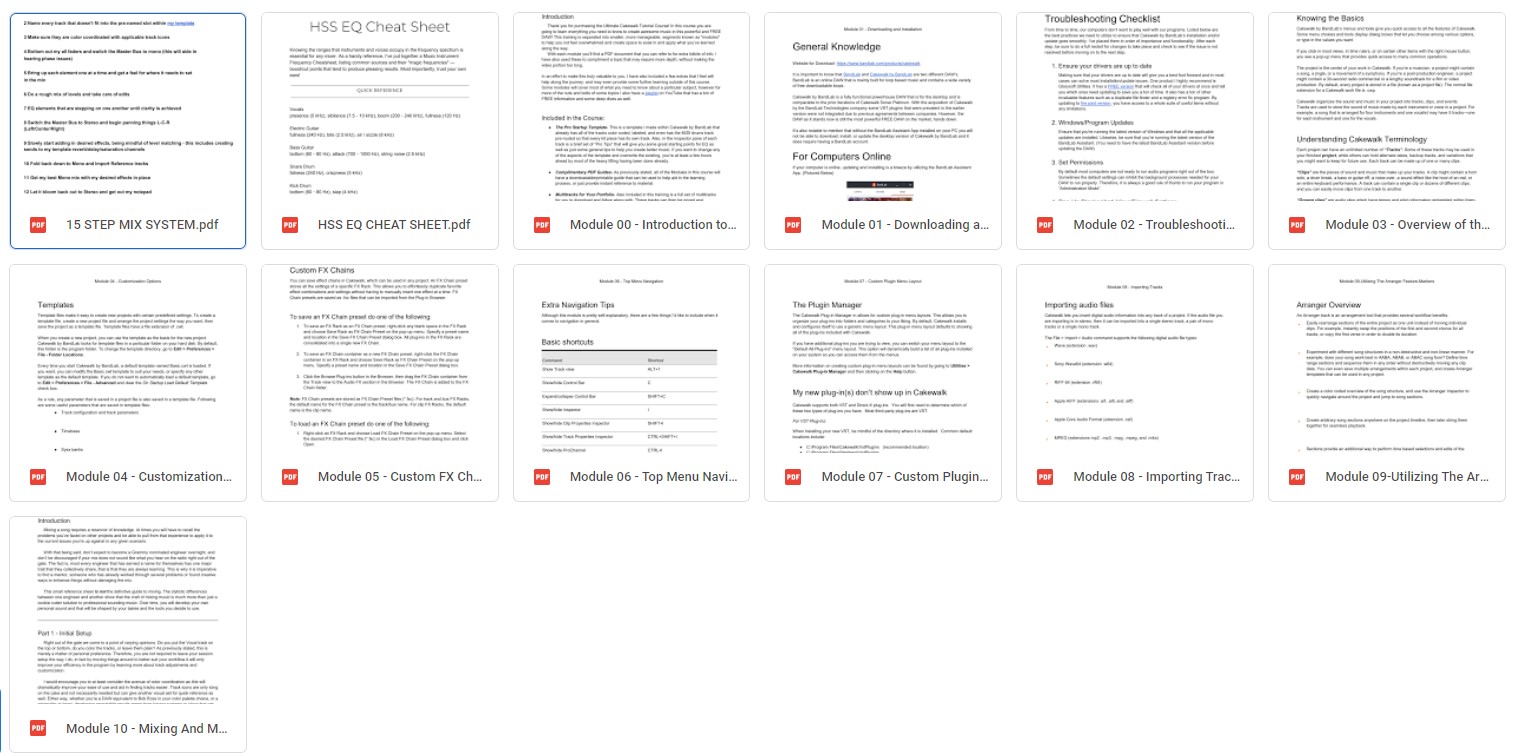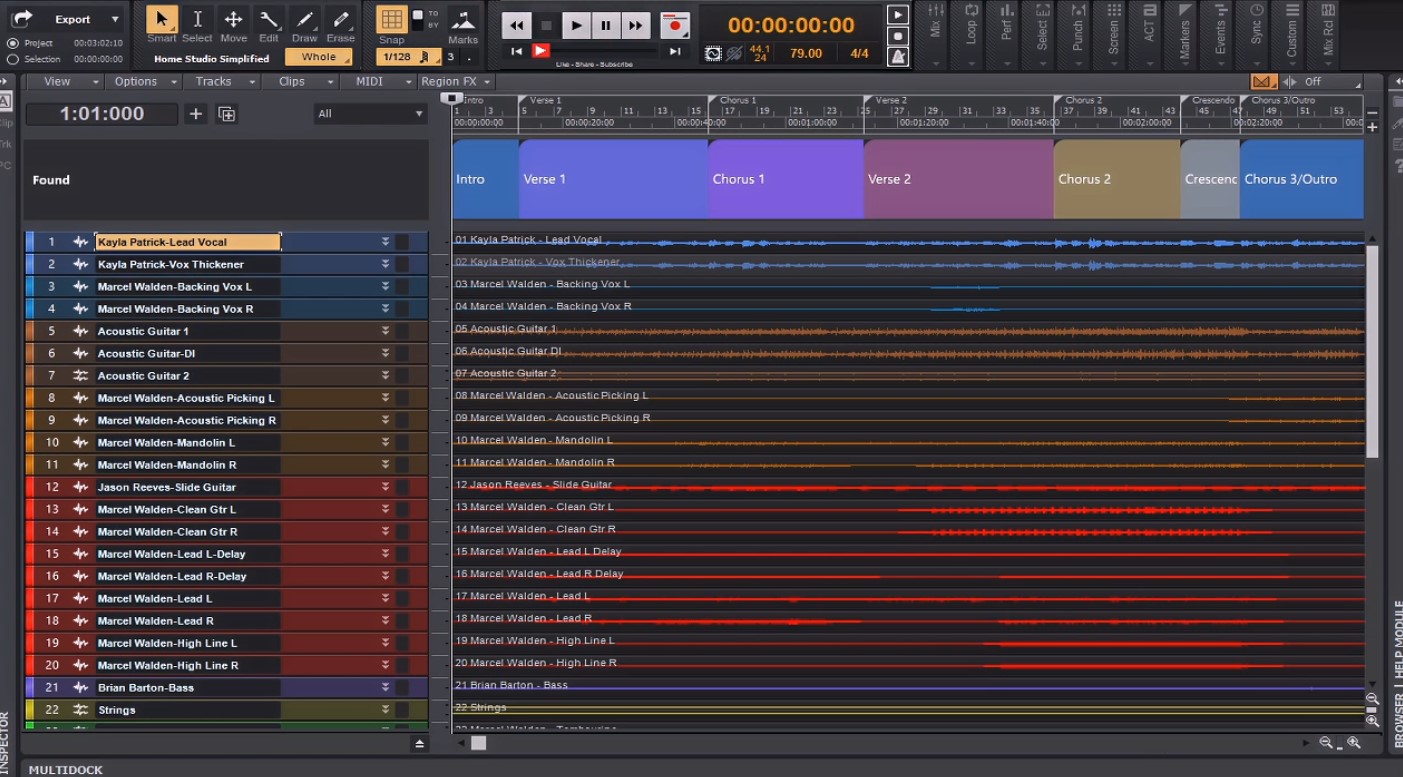 Multitracks to Build Your Resume
The first step to making a name as a producer is to build an impressive resumé or songs you've worked on.
We'd like to help with that!
That's why we've included all multitrack of the song 'Found' by Kayla Patrick, so you can mix it yourself. We're also including a license for you to use your mix on your website or portfolio to help you grow your business.
This Masterclass Is For You If:
✔️ You are a musician who wants to record themselves, or their band, and achieve commercial-quality mixes in their home studio.
✔️ You are new to Cakewalk by Bandlab and are looking to dive into the professional realm of music production.
✔️ You are familiar with Cakewalk, but want to improve your speed, efficiency and creative workflow when running a session.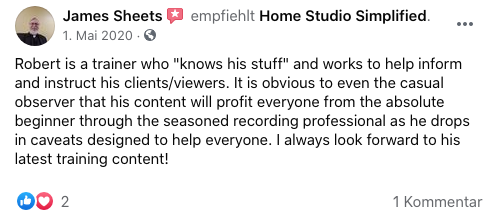 Hi, my name is Robert McClellan. I am the founder of Home Studio Simplified, a studio owner (Mockingbird Studio) based in southern Indiana, and a musician. I have been making music for over 20 years and have been teaching others through the auspices of the internet and personal coaching for a long time as well. The website, the YouTube channel, and my personal Facebook Group all reflect the same goal to help individuals just like you create better music and build the confidence to release more of it. My motto is "We can dream alone. We can create alone. But together, we can achieve so much more."
Learn More
Endorsed by Legends and Pros Alike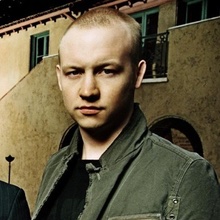 Issac Slade
Singer/Songwriter The Fray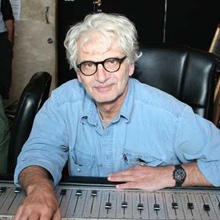 Jack Douglas
Legendary Producer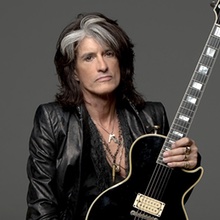 Joe Perry
Guitarist – Aerosmith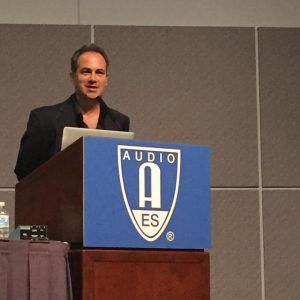 John Krivit
Past President, Audio Engineering Society
100% Satisfaction Guarantee
Don't wait to get your hands on this amazing content. You can buy this course right now for only $67. If for any reason you don't feel that your mixing has improved after watching this course, simply shoot us an email within 30 days and we'll give you a full refund, no questions asked.
Frequently Asked Questions