Learn The

Production

Techniques Of


World-Class

Engineers & Drummers
Your mentors have worked with: Johnny Cash, Kelly Clarkson, Keith Urban, Weezer, McSolaar, Ace Frehley, Mr. Big, Dizzee Rascal, Juicy J, MURS,  Royce Da 5'9″, Akon, Alanis Morissette, James Blunt, Josh Groban, Anastasia, Animals As Leaders, Veil of Maya, Born Of Osiris, Stray From The Path, and many more!
Courses Included In This Bundle
Image

Course
Mentor(s)
Price
Rating

Link

Make Your Drums Sound Tight & Groove Like Never Before The one thing which always blows my mind when I…

$37

★★★★★

★★★★★

in association with Kohle Audio Kult Learn The Art Of Drum Programming From One Of The World's Most Successful Metal…

$147

★★★★★

★★★★★

Look Inside The Mind Of A Multi-Grammy Winning Engineer – Take Your Drum Recordings To The Next Level If you've…

$28

★★★★★

★★★★★

Achieve Professional Drum Recordings Using A Minimalistic Setup When I first started out as an engineer, I used to struggle…

$67

★★★★★

★★★★★

ACHIEVE CLARITY, PUNCH AND DEFINITION IN YOUR DRUM SOUND "The challenge of drum recording is capturing a bunch of different…

$67

★★★★★

★★★★★

Follow Professional Drummer Matt Starr As He Walks You Through His Complete Process Of Recording And Producing Drums: From hearing…

$67

★★★★★

★★★★★

OVERCOME THE CHALLENGES OF HOME STUDIO DRUM RECORDING & TURN OUT INCREDIBLE RESULTS We all know that the key to…

$57

★★★★★

★★★★★
Get A Great Sound At The Source: Drum Selection, Tuning & Playing Techniques
The first step to a great drum recording is choosing a drum kit that blends well with the song and the overall vibe of the production:
Blair teaches you what to listen for, how to pick the right components for the kit, tune your drums, and adjust your playing so it complements the musical vision of the song.
Big Recordings In A Small Room
Blair walks you through his complete recording chain, explains his microphone choices and the Preamps, EQ and Compression settings he uses for each microphone.
You'll learn exactly how to position your mics to achieve powerful drum recordings in a small room. (Blair's tracking room is only 12 x 8 feet!)
Microphone Placement
Different mic placements allow you to tweak your drum sound a lot: Capture more or less room sound, change the width of your recordings, or fine-tune the amount of fullness, attack and resonance of your drums. Matt shows you various placements for overheads, room mics and close mics, and explains how they will affect your sound.
Microphone Choice
The microphones you choose to record your drum kit have a huge influence on the final sound. Learn which microphones are suited best for each drum, as well as Overheads, Rooms and Effect mics.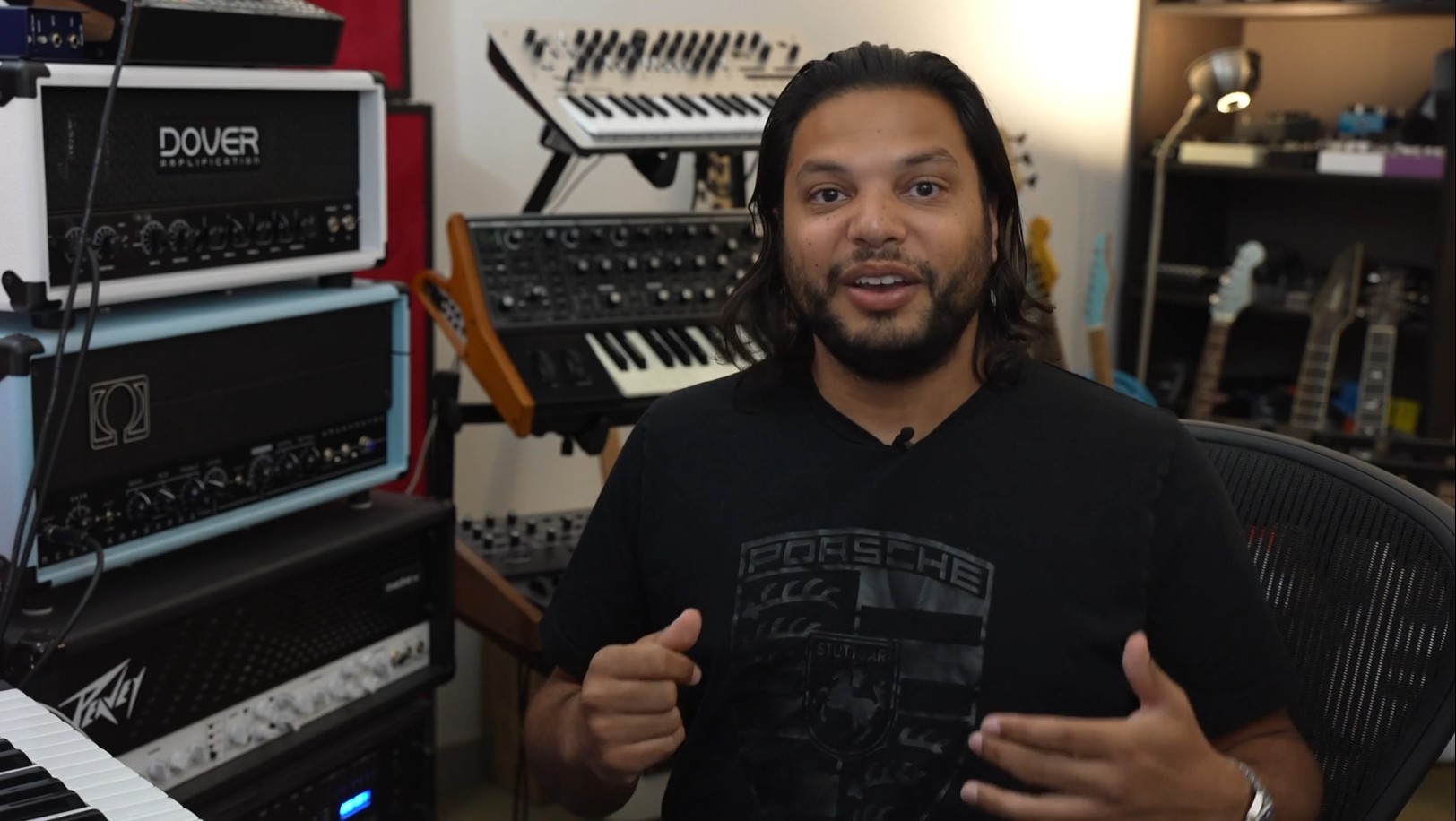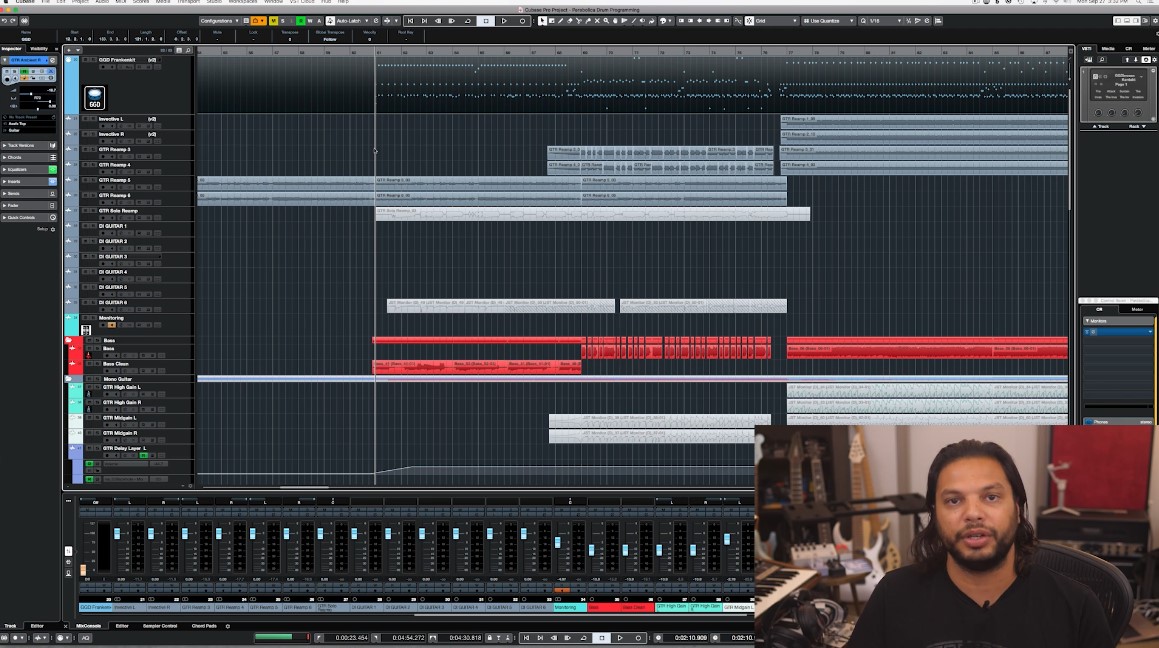 A Comprehensive Guide To Drum Programming
If you're just starting out—especially as a non-drummer—learning how to program drums can feel like a daunting task.
You probably ask questions like:
Where do I start? 

Which software do I need?

How can I get creative and come up with interesting grooves?

How do I make programmed drums sound like a real performance?
Whether you're a total beginner or have some experience programming drums:
We've designed this course to be the only drum programming guide you'll ever need.
With over 10 hours of detailed instruction, Misha guides you every step of the way to programming realistic, dynamic and impactful drum parts.
From session setup and technical aspects of using the software, to understanding drum patterns, all the way to an efficient workflow, boosting your creativity, and the final mixing process.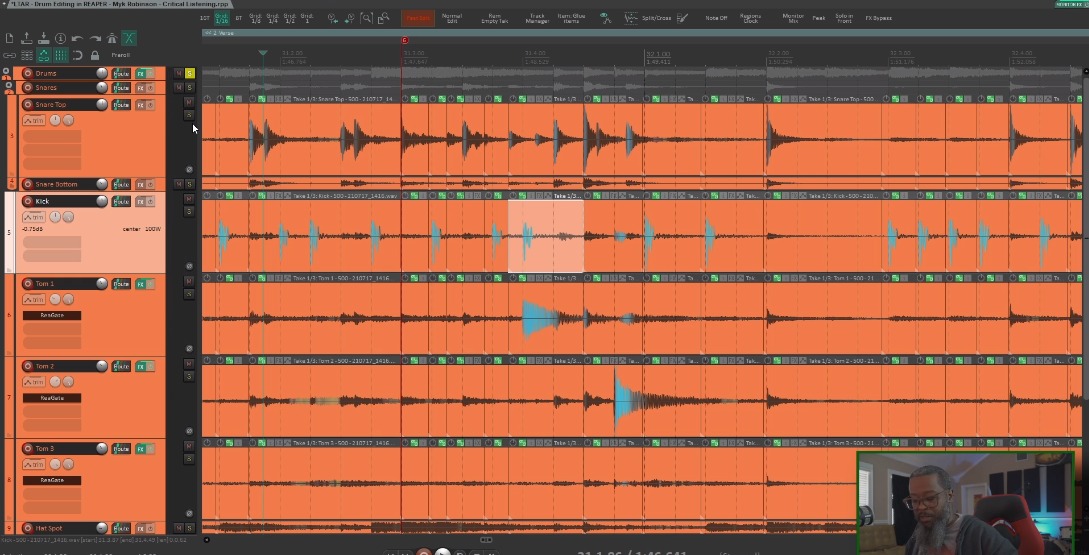 Finetune Your Performance: Musical Editing
When editing drums, there are 2 major considerations:
1. We want to avoid any noticable glichtes or artifacts
2. We want keep the performance from sounding robotic and losing its feel
Otherwise, why would we bother recording live drums at all, right?
Fortunately, all of these things can be achieved with critical listening and musical editing.
In this chapter, Myk teaches you the techniques you need to finetune performance, while maintaining feel of the original drummer.
What people are saying about this bundle!
INSANE knowledge bombs. So glad I watched this. Thanks!
This is really inspiring to make music!!! The information is excellent!!!!
Endorsed by Legends and Pros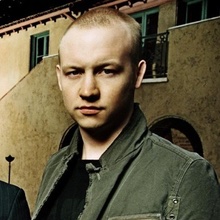 Issac Slade
Singer/Songwriter The Fray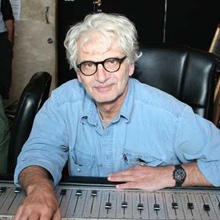 Jack Douglas
Legendary Producer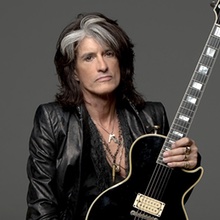 Joe Perry
Guitarist – Aerosmith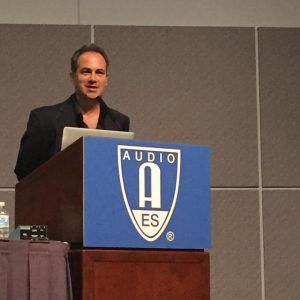 John Krivit
Past President, Audio Engineering Society
100% Satisfaction Guarantee
If you follow your dreams and try to build a career for yourself, there's always risk involved. But if you truly want to be successful in music, the bigger risk is NOT taking action at all. Even the best engineers in the audio industry keep learning new things on a daily basis – it's THAT important!
This is a great opportunity to learn from one of the best Engineers and Drummers in the industry.
So let me ask you: What is the bigger risk? Not taking this course and having your productions stagnate over the next months, or spending a few bucks to learn new concepts that could change your music forever?
However, I want to make 100% sure that you can only win with this purchase. So I'm including a 30 Day Money Back Guarantee for you! You can pick up this course right now, and if it doesn't help you take your tracks to the next level you'll get a full refund, no questions asked. You can even keep the files!
So don't pass up on this!
Frequently Asked Questions