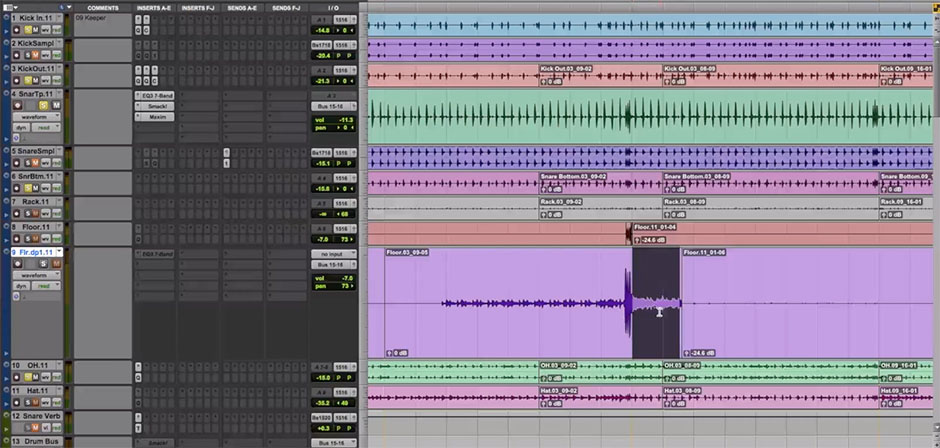 Multitracks to Build Your Resume
We're including the multitracks of all of the courses and sessions, so you can download the files and mix the songs for yourself. We're also including a license for you to use your mixes on your website or portfolio to help you grow your mixing business.
Courses Included In This Bundle
Image

Course
Mentor(s)
Price
Rating

Link

Create Captivating Mixes That Become The Soundtrack To People's Lives I'm just going to come right out and say it:…

$57

★★★★★

★★★★★

LEARN THE TECHNIQUES OF A GRAMMY NOMINATED MIXER Whether you're producing beats or mixing HipHop tracks for artists, it's absolutely…

$47

★★★★★

★★★★★

ACHIEVE CLARITY, PUNCH AND DEFINITION IN YOUR DRUM SOUND "The challenge of drum recording is capturing a bunch of different…

$67

★★★★★

★★★★★
LEARN THE TECHNIQUES OF A GRAMMY NOMINATED MIXER
Whether you're producing beats or mixing HipHop tracks for artists, it's absolutely crucial to achieve a massive sound.
Hiphop beats tend to have sparse arrangement, so it's  crucial to bring out the energy and excitement in every element
to make your tracks stand out from the competition!
We're excited to present 'Mixing HipHop' with Grammy nominated and mixing engineer Matthew Weiss.
With over a decade of experience, Matt has mixed records for HipHop's finest such as Dizzee Rascal, Juicy J, MURS, Armageddon (Terror Squad) and Royce Da 5'9″.
In this course, you'll learn the mixing techniques and concepts you need to craft massive hits. Matt explains every step of the mixing process in detail: How to work with samples, mix powerful kick drums and 808s, hard-hitting snares and in-your-face rap vocals.
The best part? No expensive outboard gear needed!
Matt mixes 100% in the box, using plugins only, which means you can apply these techniques and achieve these results in YOUR STUDIO!
Matt is not holding back or keeping any secrets:
He walks you through every step of the way from completely raw tracks to a radio-ready mix, which can be released on Itunes, or Spotify.
What You'll Learn
Hard Beats:
The pride of any HipHop track is its beat. Matt doesn't only show you how to achieve a powerful low-end and hard-hitting snares, but he explains this thought process in every step, so you can apply the same concepts to any beat you're mixing in the future.
In-Your-Face Rap Vocals:
You want your vocals to sound raw and in-your-face, so the rapper's flow and delivery can dominate the track. However, if  your vocals are too dry (without any effects), they'll stick out like a sore thumb and not work well with the beat. Matt shows you how to mix tight and aggressive vocals that blend well with the beat by using subtle effects like reverb and delay.
Build Excitement & Tension
Let's face it: Beats can be repetitive sometimes. – And that's not a bad thing, it puts you in a certain head space and mood! But you would be surprised at all the little details that go into the mix to spice things up and keep your listeners excited throughout the song. Learn various mixing techniques to liven up the beat and build tension & excitement in your tracks.
Get Your Tracks Fat & Loud
Getting fat HipHop tracks up to a commercial volume without ruining the low-end punch, causing 'pumping' or distortion can be tough … massive kick drums are not always your friend.
In this tutorial you'll learn how to take you mix to a competitive level, so it can stand up next to any commercial release – without losing sound quality or low-end impact.
Learn not just the how, but why
Matt is not only a top-notch engineer, but also a renowned audio mentor! He explains mixing in an simple way, so it will be easy for you to apply the same techniques to your own mixes and achieve the sound you're after. You'll understand not only the how, but the why behind every mixing decision, so you can turn out great mixes on a regular basis.
Bonus Course: Multi-Platinum Selling Rock Mixer Warren Huart Mixes HipHop
Watch platinum-selling and Grammy nominated Rock mixer & producer Warren Huart (Aerosmith, Korn, Ace Frehley, Black Veil Brides) push his luck and try to beat Matt's HipHop mix in a start to finish tutorial! Think he will be able to match the sound of an experienced HipHop engineer? Check out the course to find out!
ACHIEVE CLARITY, PUNCH AND DEFINITION IN YOUR DRUM SOUND
"The challenge of drum recording is capturing a bunch of different tones that – on their own – might not sound fantastic, but overall form one big cohesive sound."
A great drum sound is the core of a great mix. If your drum recordings sound fantastic, you're off to a great start. If not, well… you'll have to spend a ton of time trying to fix your recordings in the mix, or you'll end up replacing the drums with generic samples altogether, losing original character of the band. Drum recording isn't easy and there are many moving parts.
But what if you could master it? What if you were the best in your area for recording drums, and had bands actively seek you out to record with you?
Thats's why we created this course.
Engineer Matt Weiss and session & touring drummer Matt Starr (Mr. Big, Ace Frehley, Beautiful Creatures) teach you how to tune your drums, choose the best microphones and show you a wide variety of miking techniques and placements, so you can achieve a full, punchy and well-defined sound that fits your song.
Even if you've never recorded a drum kit before, this step by step guide will give you all the tools and techniques you need and put you on the fast track to recording pro-sounding drums.
CAPTURE THE PERFECT DRUM SOUND FOR YOUR SONG AND STYLE
"The goal is to marry the technical side of drum recording with the creative idea of the music, so you can get the perfect sound for YOUR SONG."
There are many different drum recording techniques and approaches and each of them will give you a different sound.
This course doesn't only show you how to use them, but it goes into detail on how to choose the right miking techniques, depending on the song, genre and recording environment.
Come recording time, you'll know exactly which techniques to pick to give you the drum sound you're looking for.
UNDERSTAND A WIDE VARIETY OF MIKING TECHNIQUES:
• Understand the WHY behind various miking techniques
• Choosing the right microphones: Overheads, Rooms & Close Mics
• How to make your recording fit THE SONG
• Drum Tuning
• Tweak your sound using different mic placements, angles and distances
• 6 Overhead techniques: Fine-tune width and definition
• Room Miking: Creating depth
• Enhance impact with close mics: Snare, Kick, Toms, Hi-hat
• Create a unique character using effect mics
• Keeping good phase relationship
• How to blend all tracks for a cohesive drum sound
• Engineer's AND Drummer's view
MICROPHONE CHOICE
The microphones you choose to record your drum kit have a huge influence on the final sound. Learn which microphones are suited best for each drum, as well as Overheads, Rooms and Effect mics.
MICROPHONE PLACEMENT
Different mic placements allow you to tweak your drum sound a lot: Capture more or less room sound, change the width of your recordings, or fine-tune the amount of fullness, attack and resonance of your drums. Matt shows you various placements for overheads, room mics and close mics, and explains how they will affect your sound.
MULTITRACKS TO BUILD YOUR RESUME
We've included the multitracks so you can mix the song for yourself. We've also included a license for you to use your mix on your website or portfolio to help you grow your mixing business.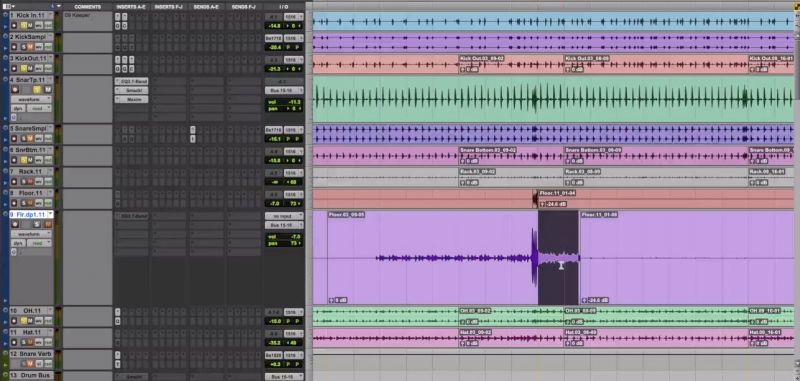 What people are saying about this course
Vocals being the king of the song, it was always tricky for me to get them right – especially when you have multiple stacks of background vocals. This tutorial really helped me out to see them break down their vocal chains step by step and explain the thought process behind mixing vocals in detail. By following the techniques I've learned from this course my vocals are sounding a lot more polished and professional.
After watching 'Anatomy of a Mix', the tips and tricks that I learned allowed me to save a home recorded mix I was ready to give up on.
The easy going delivery also makes it easy to digest the information they're giving you and sit through hours of tutorial at a time.
Sam K., Producer/Engineer
For a long time I really struggled to get everything to sit well in a dense mix, but watching David and Warren go through each track step by step really showed me the problem areas in my mixes and I was able to go back and fix them.
I´m now much more confident in my skills as a mixer.
After being a member of Pro Mix Academy for only a few months, my mixes are sounding much better and more professional. I´m able to get more work and mix songs for various artists by using the songs as pieces in my portfolio.
Clayton A., Producer/Musician/Artist
Endorsed by Legends and Pros Alike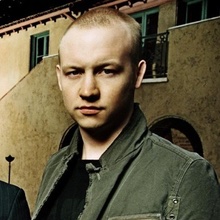 Issac Slade
Singer/Songwriter The Fray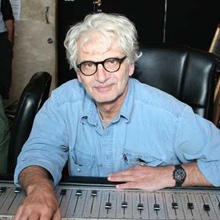 Jack Douglas
Legendary Producer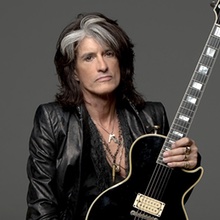 Joe Perry
Guitarist – Aerosmith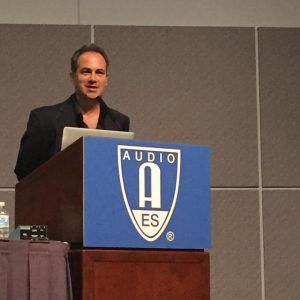 John Krivit
Past President, Audio Engineering Society
100% Satisfaction Guarantee
If you really want to be successful in music, the biggest risk is NOT pushing forward. Even the best engineers in the audio industry keep learning new things on a daily basis – it's THAT important!
This is a great opportunity to learn from one of the best Mixing Engineers in the industry.
So let me ask you: What is the bigger risk? Not taking this course and having your productions and mixes stagnate over the next months, or spending a few bucks to learn new concepts that could change your music forever?
However, I want to make 100% sure that you can only win with this purchase. So I'm including a 30 Day Money Back Guarantee for you! You can pick up this course right now, and if it doesn't help you take your tracks to the next level you'll get a full refund, no questions asked. You can even keep the files!
So don't pass this up!
Frequently Asked Questions