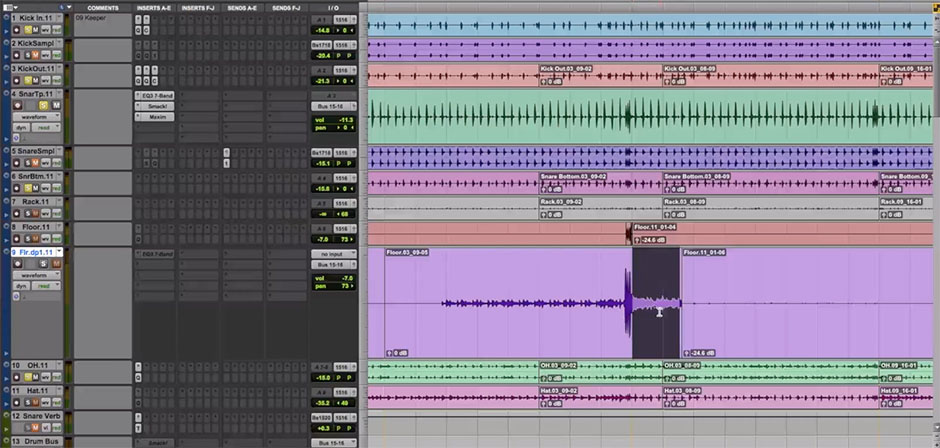 8 World-Class Multitracks to Build Your Resumé
We're including the multitracks of all of the courses and sessions, so you can download the files and mix the songs for yourself. Work on songs featuring a-list musicians, and use your mixes on your website or portfolio to grow your business.
LEARN FROM

MENTORS

WHO'VE WORKED WITH

THE MOST

INFLUENTIAL

ROCK BANDS 
Foo Fighters, Queens Of The Stoneage, Alice Cooper, Ozzy Osbourne, Motörhead,  Aerosmith, Ace Frehley, White Zombie, Static-X, Deftones, Pantera, Breaking Benjamin, Strung Out, Limp Bizkit, Slipknot, Sum 41, Megadeth, Pennywise, NOFX, Silverstein, and many more!
Courses Included In This Bundle
Image

Course
Mentor(s)
Price
Rating

Link

The Most Comprehensive Guide To Producing Rock… From a 10x Grammy Winner! Download & Mix Multitracks Of 5 World-Class SongsIf…

$197

★★★★★

★★★★★

Learn More

Capture Unique Rock Drums That Perfectly Fit The Production Hard-hitting & energetic drums are at the core of every Rock production.…

$77

★★★★★

★★★★★

Learn More

Capture A Rock Band's Musical Essence In The Moment Have you written a fantastic new song that your band is…

$47

★★★★★

★★★★★

Learn More

A Step-By-Step Guide To Creating Skull-Crushing, Professional Guitar Tones Imagine getting on stage, and playing the intro-riff to one of…

$127

★★★★★

★★★★★

Learn More

Capture A Rock Band's Unique Vibe & Energy  There is something magical about songs that were tracked with the whole…

$197

★★★★★

★★★★★

Learn More

Create Rock Records That Stand The Test Of Time We've all seen and admired the legendary studios, where our favourite…

$97

★★★★★

★★★★★

Learn More

THE ULTIMATE GUIDE TO PRODUCING METAL Look behind the curtain & discover how a pro-engineer produces a Metal Track from…

$147

★★★★★

★★★★★

Learn More

Discover How Pro-Engineers Achieve Their Amazing Tones Have you ever watched a mixing tutorial by an a-list mixer and thought…

$87

★★★★★

★★★★★

Learn More

CRAFT AN EGDY, IN-YOUR-FACE PUNK RECORD CAMERON MIXES A MODERN PUNK SONG USING ONLY STOCK PLUGINS & EXPLAINS HIS PRODUCTION…

$37

★★★★★

★★★★★

Learn More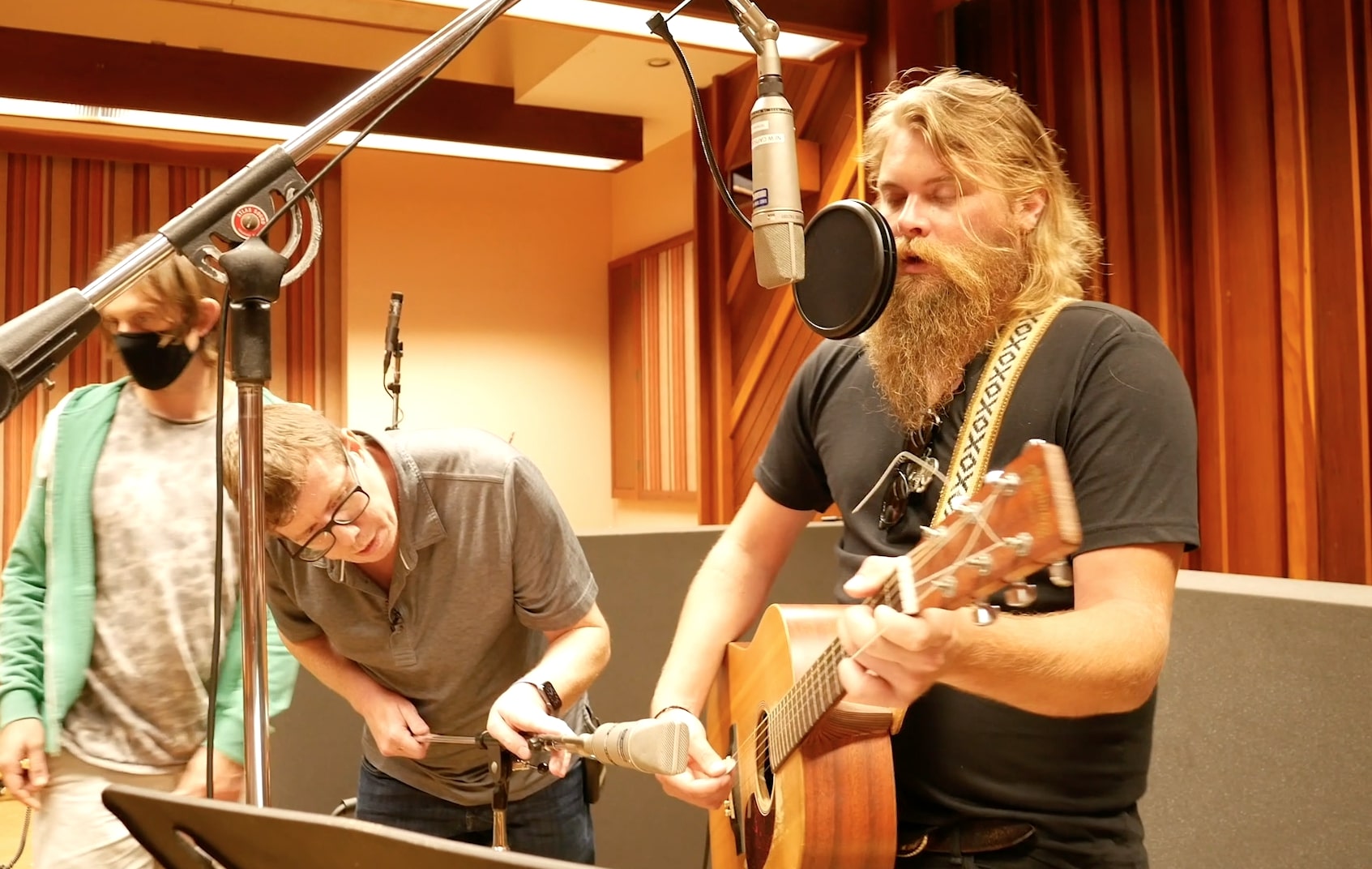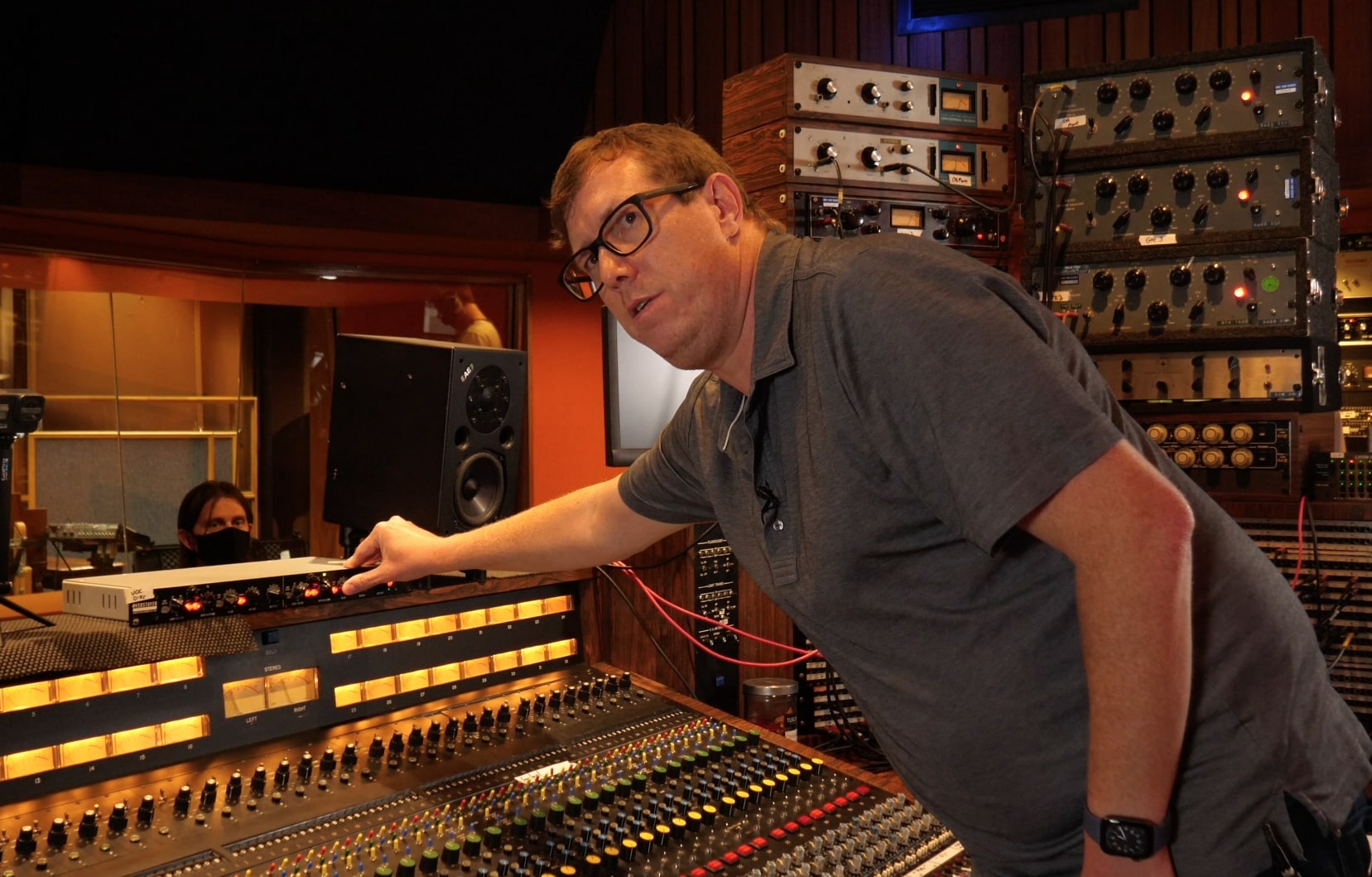 Master The Art Of Recording
If you are looking to craft a fantastic sounding mix, every professional engineer will tell you:
'You have to start at the source. Tracking is where the magic happens!'
With this bundle, you have the opportunity to learn recording from the best producers in the world.
Learn which types of microphones (ribbon, dynamic, etc.) he prefers for different sound sources, and understand exactly how to position your microphones to get achieve the biggest impact in your recordings.
Discover go-to signal chains for every instrument, including proper gainstaging, EQ and Compression settings.
After taking these classes, you'll be able to confidently record any Rock instrument to a professional standard.
Track a Grand Piano and use extreme processing to help it sit well in a dense Rock mix
Multi-mic guitar amps to achieve a fat and aggressive tone, which never gets out of hand
Capture a natural acoustic guitar sound and make it compete with stacks of electric guitars
Use different mics on bass amps to to achieve an approriate sound for different genres
Mic a B3 Lesley cabinet in a unique way, to get rid of the harsh midrange and add amazing weight to the signal
Employ different vocal mics to make the lead vocal stand out from backgrounds
Go-to drum recording setups, which works 80% of the time, PLUS special micing techniques you can employ to add extra character and energy if needed
Dial In Edgy Guitar Tones
Producing electric guitars is an art form in itself. 
It's challenging enough to dial in ONE great guitar tone.
But coming up with multiple complementary tones which work well as a unit is a whole different ball game.
Our mentors show you how to utilize different guitars, pickups, amps, and cabs to create a wide variety of tones (rhythms, leads, and texture parts) which meld into a massive wall of sound – without ever overpowering the vocals or drums.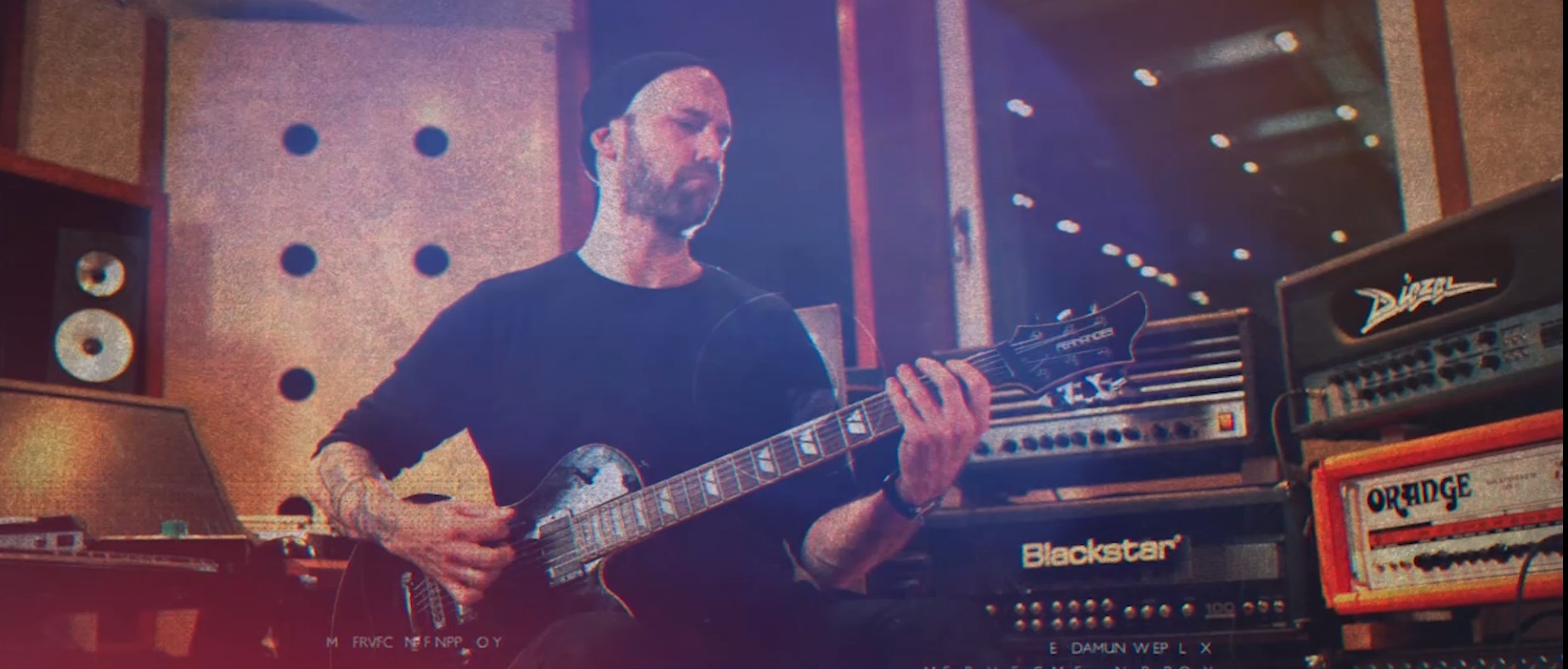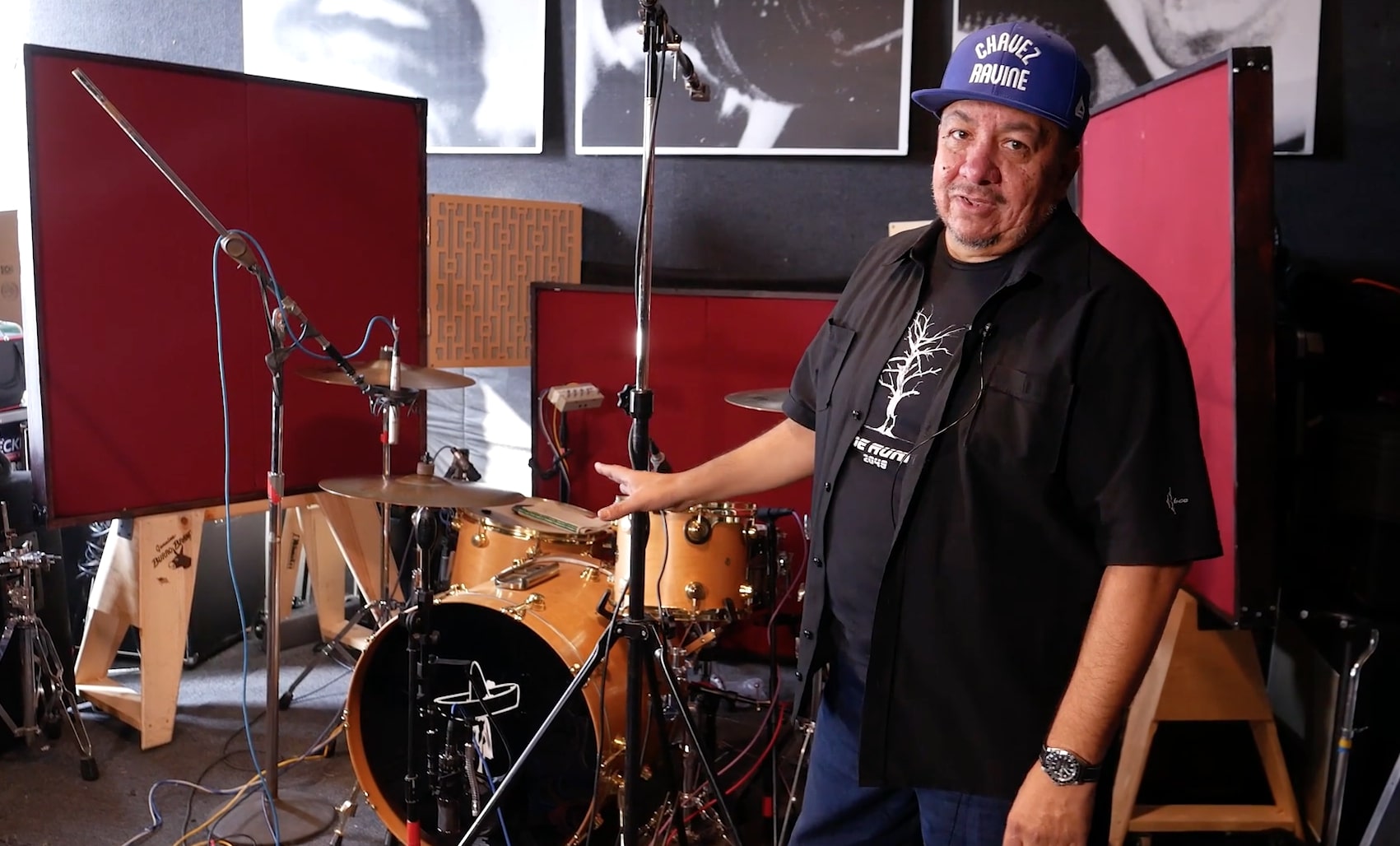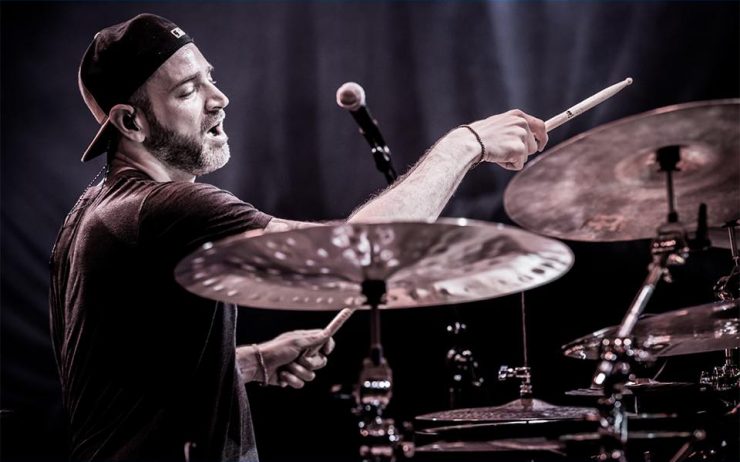 Achieve A Powerful, Three-Dimensional Drumsound
Drum recording is an artform in itself. There are simply so many variables! 
From selecting the right pieces for your kit (not every drum set that sounds good live, will sound good in a recording!), to microphone choice and placement. You can spend ages reading blogs and experimenting. – Which is why I was all the more impressed with Manny Nieto's sound.
The drums he tracks literally sound like they've been captured in a million-dollar studio.
However, most of the tracks are going right into Pro-tools, utilizing hardly any outboard equipment at all!
How does Manny do it?
You're about to find out! Discover Manny's best kept secrets and record drums that sound so punchy and powerful, you won't ever need a sample library again!
Take Your Song To The Finish Line: Mixing
Our mentors walk you though the complete mixing process and show you how to take a set of well recorded tracks over the finish line.
Rip off their techniques and learn to craft mixes with more clarity and impact, more dimension and depth, that can proudly stand next to anything else in your iTunes playlist.
Production & Working with Bands
If you ask any experienced producer how to achieve a great mix and they'll tell you: 'It's all in the production, recording and performances.' If you can get the front end right, mixing will be a blast.
Cameron gives us a full breakdown of his production and explains the arrangement and creative choices. He walks you through his studio and recording setup and shares his philosophy behind working with bands and making them comfortable to get the best performances.
What people are saying about this bundle!
My skills have literally gone through the roof. This is by far my favourite bundle you've done. Thank you ever so much!
This is really inspiring to make music!!! The information is excellent!!!!
Endorsed by Legends and Pros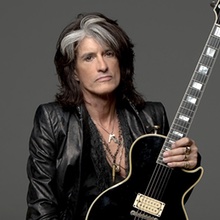 Joe Perry
Guitarist – Aerosmith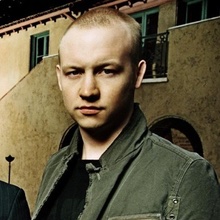 Issac Slade
Singer/Songwriter The Fray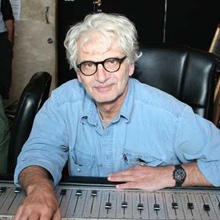 Jack Douglas
Legendary Producer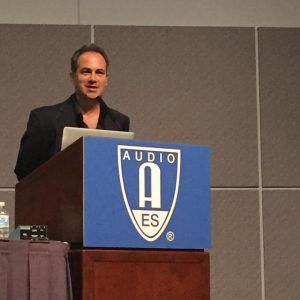 John Krivit
Past President, Audio Engineering Society
100% Satisfaction Guarantee
If you follow your dreams and try to build a career for yourself, there's always risk involved. But if you truly want to be successful in music, the bigger risk is NOT taking action at all. Even the best engineers in the audio industry keep learning new things on a daily basis – it's THAT important!
This is a great opportunity to learn from one of the best Producers in the industry.
So let me ask you: What is the bigger risk? Not taking this course and having your productions stagnate over the next months, or spending a few bucks to learn new concepts that could change your music forever?
However, I want to make 100% sure that you can only win with this purchase. So I'm including a 30 Day Money Back Guarantee for you! You can pick up this bundle right now, and if it doesn't help you take your tracks to the next level you'll get a full refund, no questions asked. You can even keep the files!
So don't pass up on this!
Frequently Asked Questions