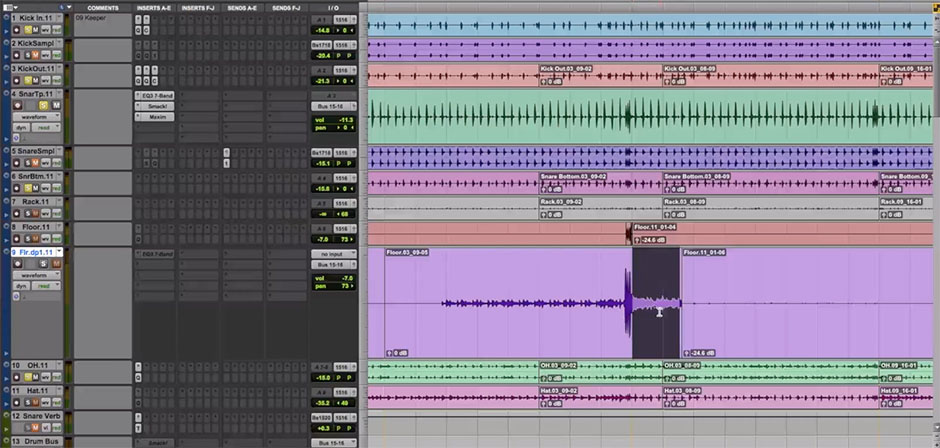 7 World-Class Multitracks to Build Your Resume
We're including professionally produced multitracks with every course, so you can mix these songs for yourself. Download and mix songs featuring world-class artists, and post your mixes on your website or portfolio to grow your business.
Learn The

Mixing

Techniques Of


 Grammy-Winning

Engineers
Your mentors have worked with: Justin Timberlake, Nicki Minaj, Drake, Eminem, Rihanna, Jason Derulo, NAS, Snoop Dogg, Boyz II Men, Pharrell, Lil Wayne, Mary J. Blige, Kanye, Christina Aguilera, Usher, Timbaland, Lupe Fiasco, Brandy, Akon, Ne-Yo, Brian Culbertson, Nelly, Macy Gray, Everclear, Dizzee Rascal, Juicy J, MURS and Royce Da 5'9″, Skylar Grey, Kelly Rowland, Kevin Rudolf, Cher, Jessie J, Calvin Harris and many more!
Courses Included In This Bundle
Image

Course
Mentor(s)
Price
Rating

Link

Produce More Creatively Than Ever Before What's the first thought that comes to your mind when you think about producing…

$47

★★★★★

★★★★★

Experience The Entire Process Of Producing A Pop Record From Scratch If an artist called you today asking: 'Hey, I…

$77

★★★★★

★★★★★

Would you love a fresh spark of creativity when writing/producing music?  How about learning to create sounds so distinctive and…

$57

★★★★★

★★★★★

Multi-Grammy Nominee Reveals How To Craft Massive Latin Mixes That Fill Dancefloors What You'll LearnAdopt A Professional Workflow: One question…

$37

★★★★★

★★★★★

LEARN THE MIXING TECHNIQUES OF A WORLD-CLASS ENGINEER – ACHIEVE RADIO-READY POP MIXES USING PLUGINS What You'll Learn Craft Unique…

$67

★★★★★

★★★★★

Turn Your Creative Ideas Into Chart-Topping Anthems When I first started out in music, I had no one to teach…

$47

★★★★★

★★★★★

Learn how to craft award-winning and chart-topping mixes The fact that you're on this page shows that you're passionate about…

$47

★★★★★

★★★★★
A proven system to craft pro mixes
If you're like me, you're doing everything in your power to take your sound to the next level: You're watching Youtube videos, reading blogposts… and learning every trick you can get your hands on.
The thing is: Most of these videos only cover ONE specific technique without giving you much insight into the bigger picture. When and why should you use them in a mix?
What you really want is a system that allows you to take the sound that's in your head and make it come out of the speakers.
A system that allows you to work quickly and effectively, so you can make creative choices instead of worrying about the technical.
In over 18 years of working as a pro mixer, Richard has developed such a system. And he's sharing it with you! 
Get an exclusive look into his studio setup, mixing template and EVERY SINGLE STEP that goes into a professional sounding mix. 
Master The Art Of Mixing Pop Vocals:
Have you ever wondered how almost every pop song on the radio has an amazing vocal sound?
It seems like – almost regardless of the artist -they sound ethereal and 3 dimensional, powerful, yet vulnerable and emotional at the same time.
So what's the secret? Well, you're about to find out!
Ariel breaks down his entire process of achieving radio-ready and prisitine vocals, all the way from multi-stage compression and EQ, dynamic EQ, advanced parallel compression concepts, as well as a full breakdown of every single effect he uses.
Rip off his techniques and leave your listeners amazed at the beautiful vocal sound on your next song.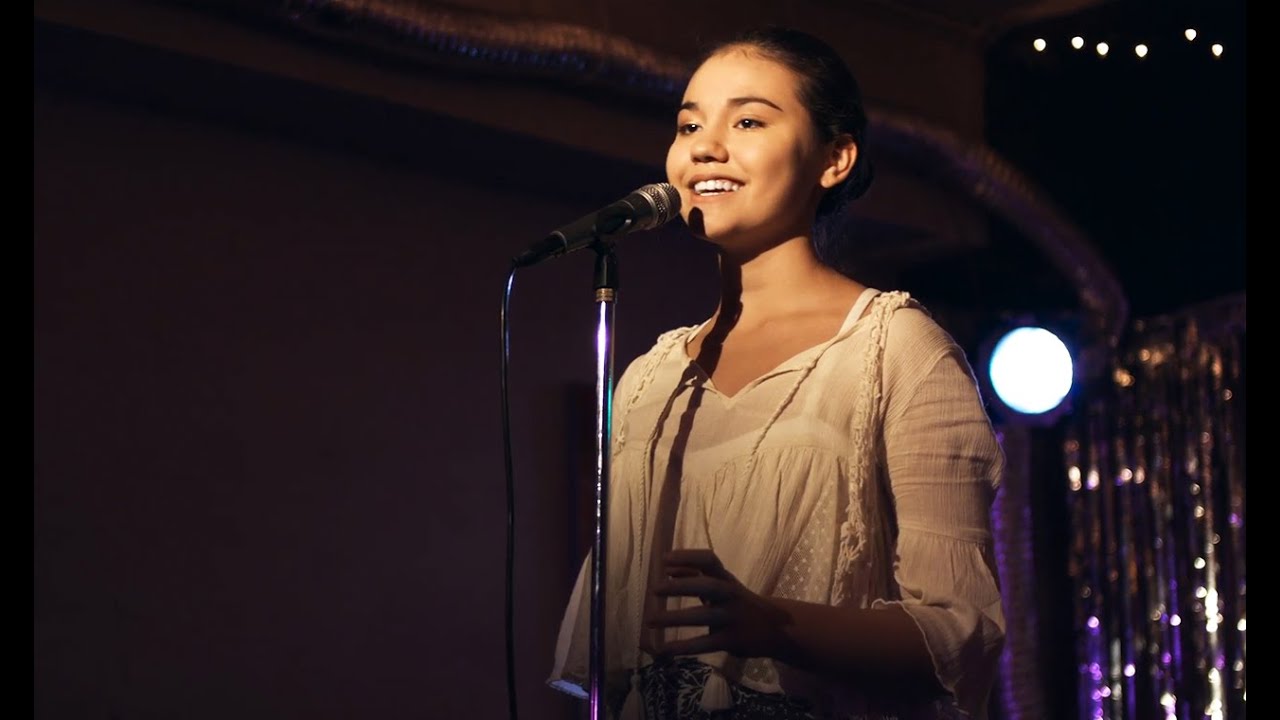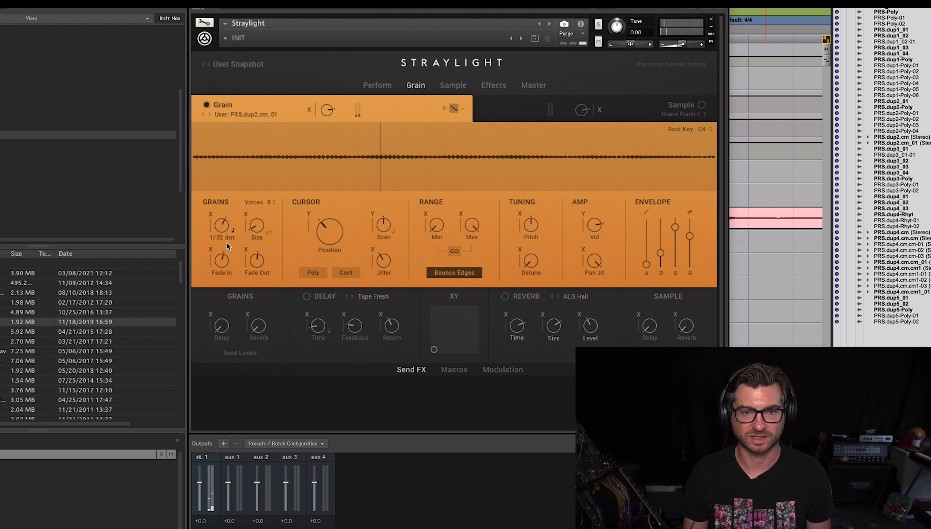 Master The Art Of Using Synths
If you've dabbled in the world of synths a bit, you'll know that creating an slik sound from scratch is an artform in itself. There are simply so many parameters and options!
In this course, Matt shows you how to control the beast called Synth, and teaches you how to utilise plugins to custom-taylor kicks, snares, growling basslines, and more.
Take this class today and start designing your own trademark sound which reflects you as a producer.
Achieve A Polished Sound: Sound Design & Mixing
Especially with modern music, aimed at heavy radio rotation and climbing the charts, sound design and mixing is crucial.
Have you ever heard a janky-sounding Pop song on the radio? – I don't think so!
John teaches you how to come up with unique sounds, tweak synths, dial in intriguing special effects, and create a polished final mix, so your productions can compete with what's out there at the highest level.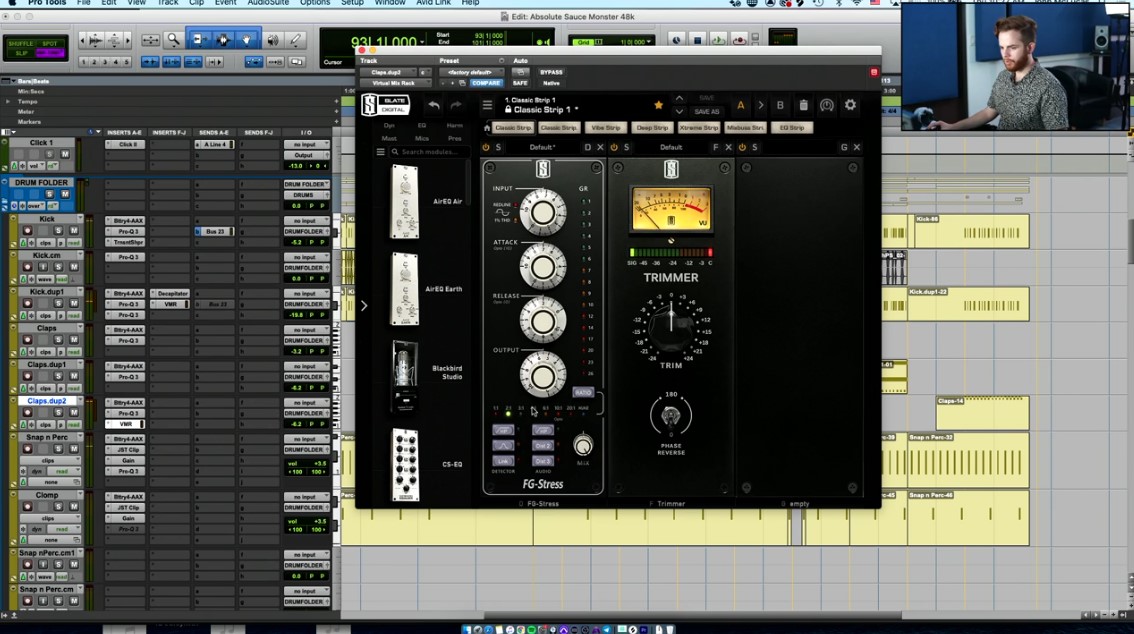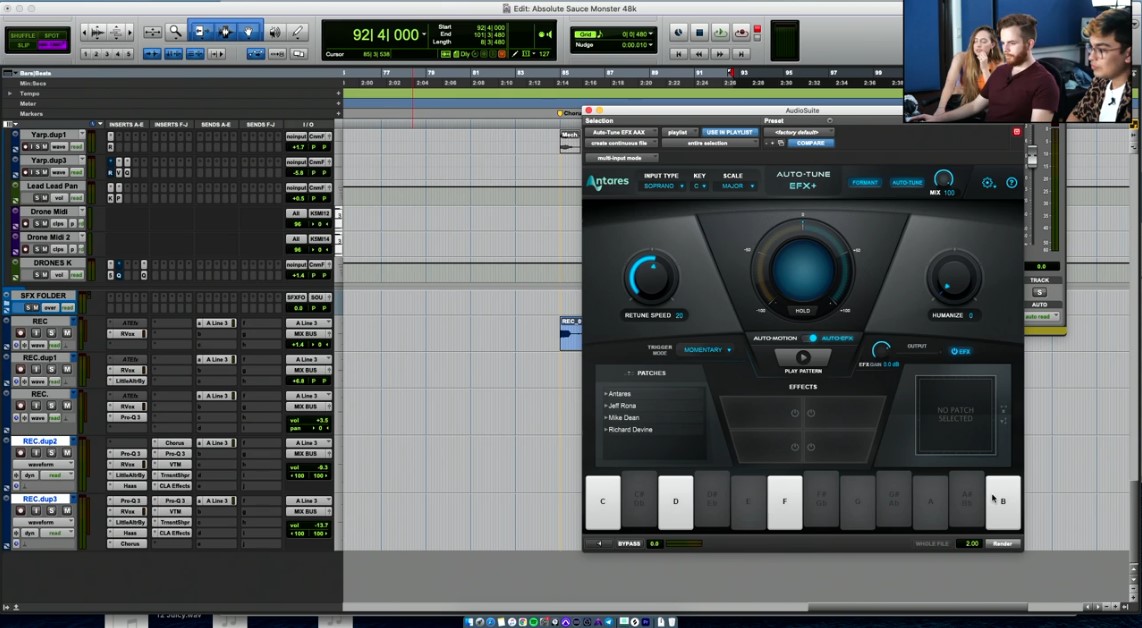 Stellar Performances:
Editing & Tuning
When recording, we are looking to capture a vibe, something that expresses how we feel in a particular moment. This also means that not every take will be perfect – and that's perfectly fine!
John shows you how to seamlessly edit and tune your takes, and combine them into one stellar & professional sounding performance.
Pop Production:
Get The Full Picture
There are countless tutorials, where producers break down their song arrangements and show you what they've done – after the fact.
While this can be a great source of inspiration, these tutorials don't show what the creative process was actually like.
What's missing is the push & pull between producer and artist, the bouncing and refining of ideas, and the process of tying everything together in the final version of the song.
This course is designed to give you a full, real-life perspective.
Filmed over 6 days, you will be able to witness every idea, every tweak, (and every mistake!),  that's been made in the creation of this song.
Watch, internalise, and be inspired for sessions to come!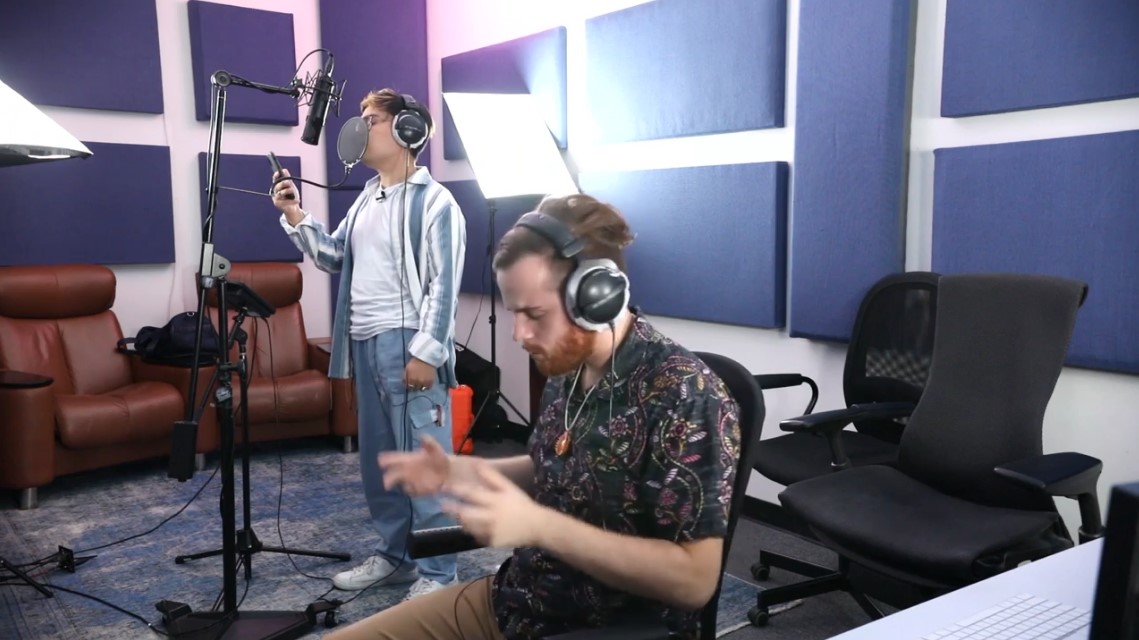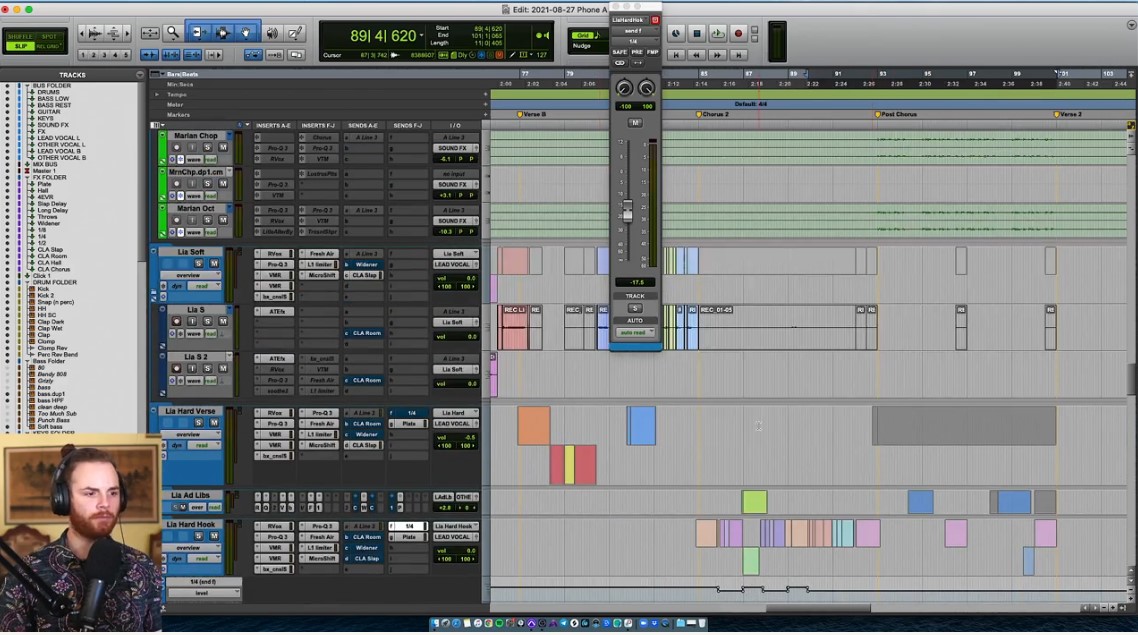 •

Working With Samples


•

Balancing The Mix


•

Compression


•

Parallel Compression


•

Sidechain Compression


•

Multiband Compression
•
EQ
•
Mid-Side EQ
•
Transient Designer
•
Reverb
•
Delays
•
Special FX & Automation
•
Tape Saturation
•
Distortion & Harmonic Exciters
•
De-Essing
•
Using Sub-Groups & Aux Tracks
•
Master Bus Processing
•
Limiting
What people are saying about this bundle!
I swear the most I've learned about mixing is from mastering engineers. This is the best video you've done in my opinion! Thanks Warren!
This is really inspiring to make music!!! The information is excellent!!!!
Endorsed by Legends and Pros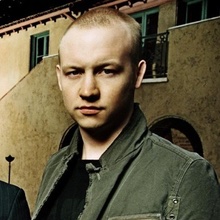 Issac Slade
Singer/Songwriter The Fray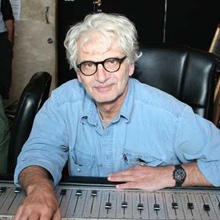 Jack Douglas
Legendary Producer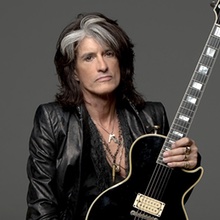 Joe Perry
Guitarist – Aerosmith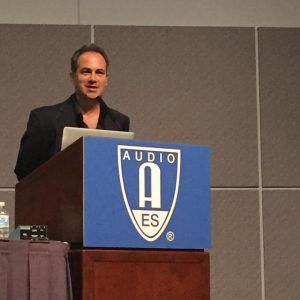 John Krivit
Past President, Audio Engineering Society
100% Satisfaction Guarantee
If you follow your dreams and try to build a career for yourself, there's always risk involved. But if you truly want to be successful in music, the bigger risk is NOT taking action at all. Even the best engineers in the audio industry keep learning new things on a daily basis – it's THAT important!
This is a great opportunity to learn from one of the best Mixing Engineers in the industry.
So let me ask you: What is the bigger risk? Not taking this course and having your productions stagnate over the next months, or spending a few bucks to learn new concepts that could change your music forever?
However, I want to make 100% sure that you can only win with this purchase. So I'm including a 30 Day Money Back Guarantee for you! You can pick up this course right now, and if it doesn't help you take your tracks to the next level you'll get a full refund, no questions asked. You can even keep the files!
So don't pass up on this!
Frequently Asked Questions