RECORDING,
MIXING 

& MASTERING
METAL
with Award-winning engineer
David Gnozzi (MixbusTV)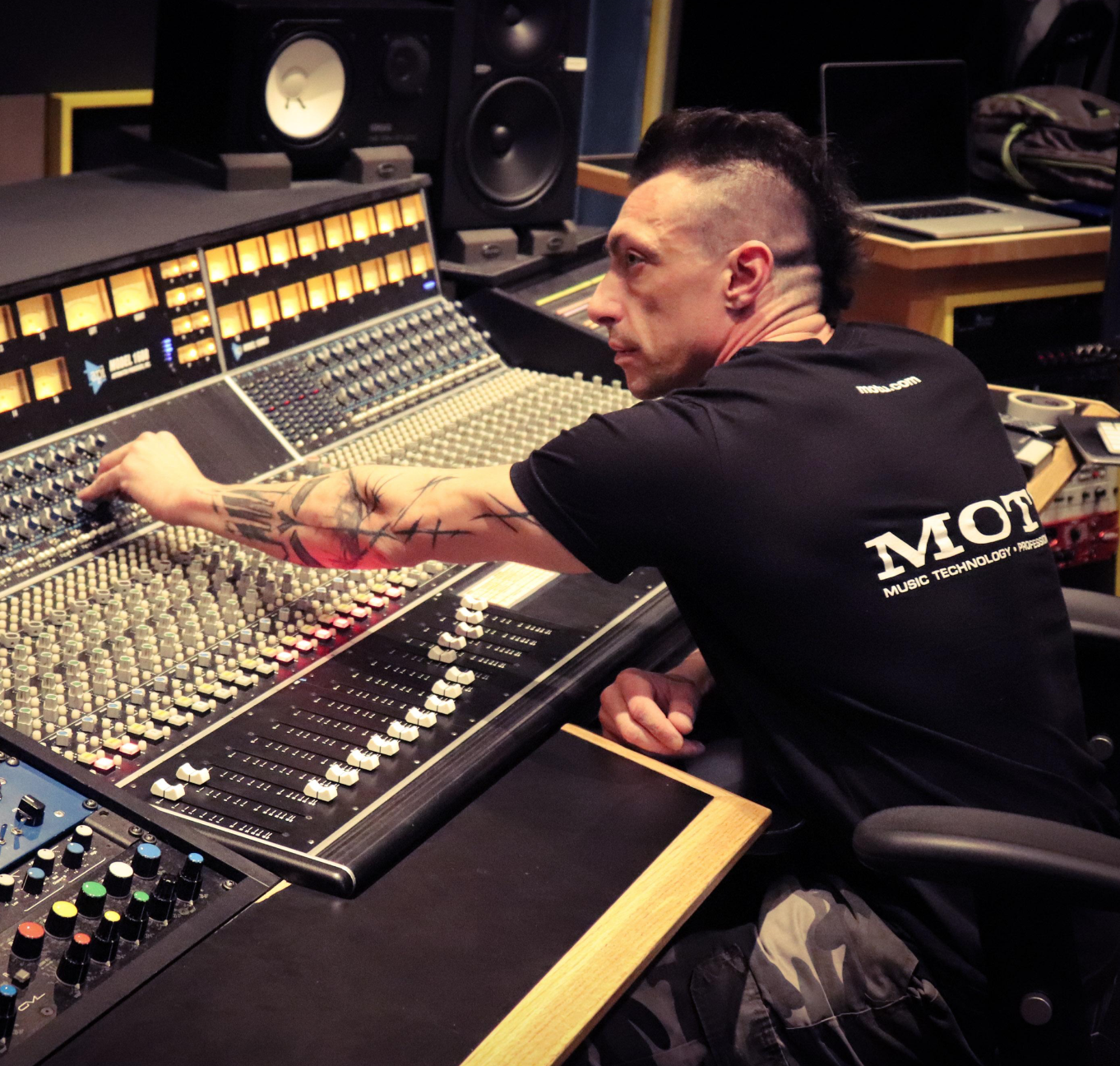 David Gnozzi
A professional musician with 2 albums published (Universal Records and Danse Macabre Records), David has been recording and mixing for almost 20 years. He fully dedicated himself to recording, mix and mastering after ending his career as musician in 2010. 
On top of countless productions, mix and mastering for artists all over the world, David won 'best album of the year' in 2018 with multiplatinum McSolaar's "Geopoetique" 
In 2014, he started the popular youtube channel MixbusTv, which became quickly one of the most trusted and respected mix and mastering channels, which is known for its detailed and technical reviews of pro audio hardware and software.
Now located in L.A., California, David has his residency at the world class "hit-factory" Echobar Studios in North Hollywood, available as a producer,  mix & mastering engineer.
In 2019, David is starting MixbusTV Productions, a Los Angeles based production team of songwriters, singers, recording artists and beatmakers, producing upcoming artists like Deezel, Ty Oliver, Isabelly Sierra Kelly, Flo Oramasionwu and many more.
THE ULTIMATE GUIDE TO PRODUCING METAL
Look behind the courtain & discover how a pro-engineer produces a Metal Track from scratch: From Recording all the way to the finished Master.
You might say: 'What is so hard about vocal recording?
Put up a good mic and you're golden!'
The fact is: Vocal Production is a true art. 
From selecting the right mic, making minor adjustments to the positioning and setting up a great processing chain: There are many little-known techniques that will help you to capture the perfect take. With this tutorial, David lets you in on his secrets, so you can master at vocal production once and for all.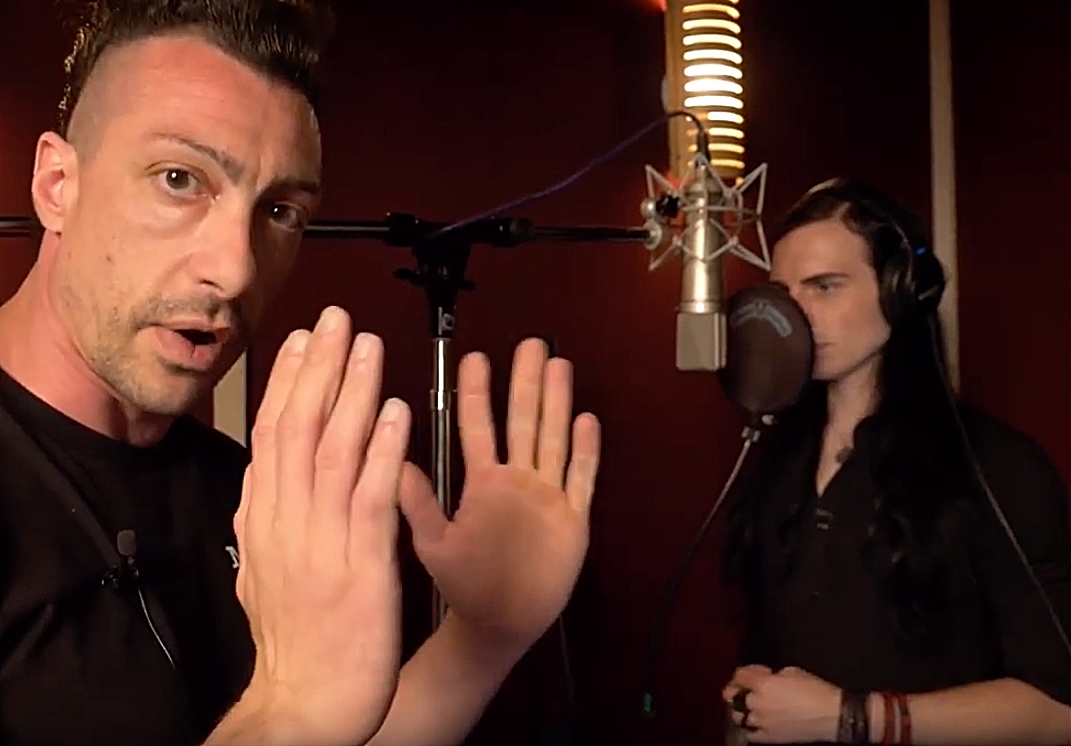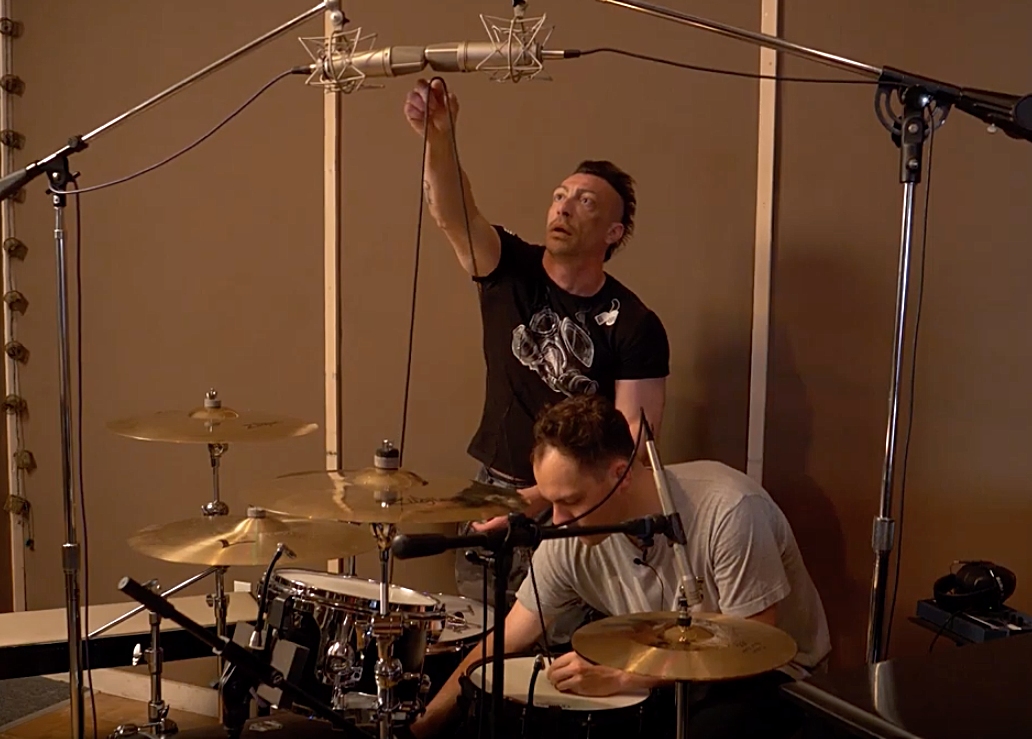 Record Drums That Rattle Teeth
– In a Small Room!
Do you own a homestudio and can't quite figure out how to capture a huge drum sound?
Then this course is for you!
David shows you the perfect micing techniques to achieve massive drum sounds in a small studio – and teaches you how to enhance them with samples, so your tracks hit as hard as any of your favourite records.
Create A Wall of Sound: Heavy Guitars

Massive guitar riffs. are the heart of every metal track.
However, you can easily run into trouble when layering multiple parts: Have you ever ended up with a washed-out mess, that lacks the definition and energy you're looking for?
Don't worry, we've all been there! Today, you can make these issues a thing of the past.
Discover how to shape guitar tones using a variety of guitars, amps and pedals. And craft your sound so that each part blends perfectly, while still having its own space in the mix.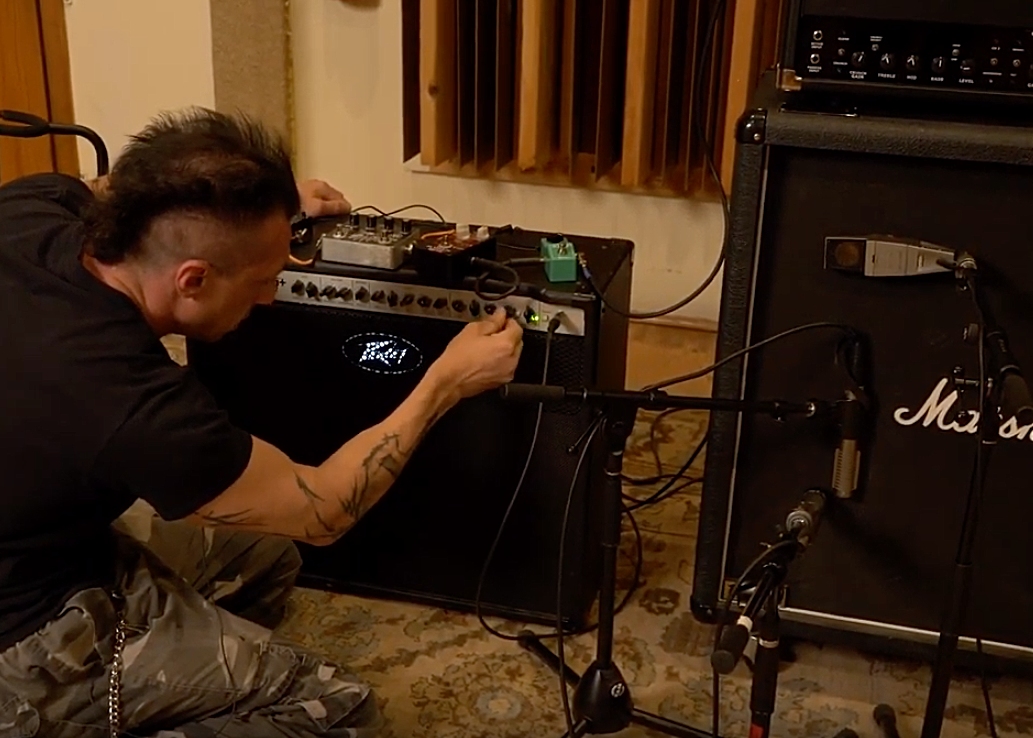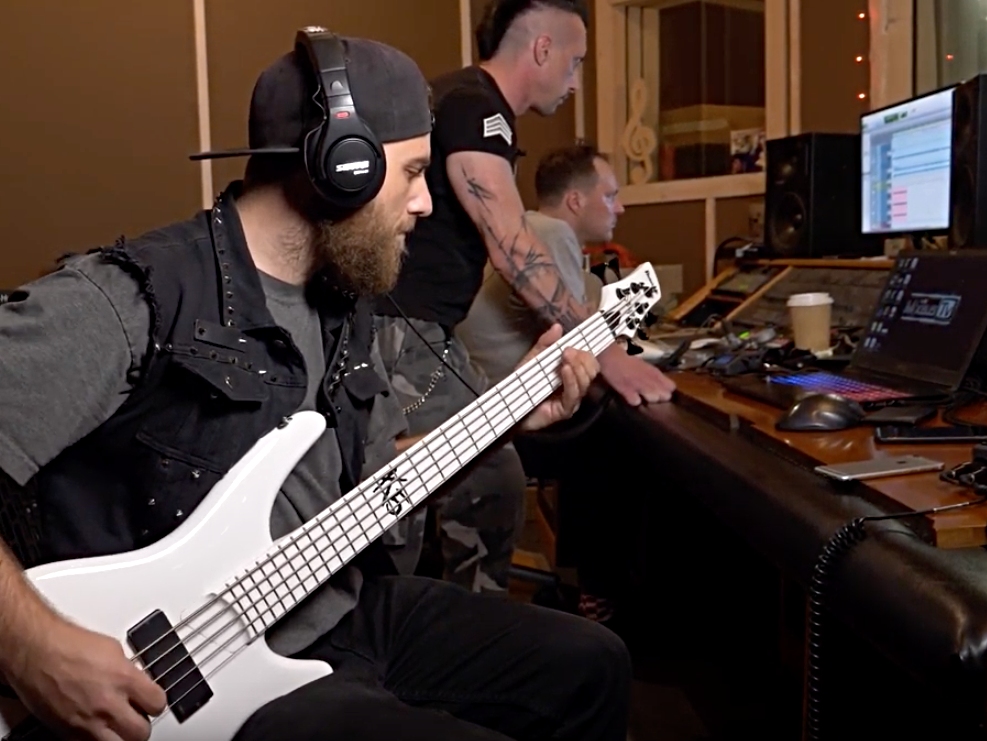 Achieve Growling Bass Tones 
Have you ever had trouble getting your Bass to cut through a dense Metal mix?
-I know I have, it can be quite challenging!
However with the right techniques, it's definitely possible.
Discover to build an amazing Metal bass sound from the ground up: From dialing in amp tones and tracking, to processing the bass in the mix, all the way to Mastering. By applying the concepts shown in this course, you can ensure that your low-end sounds tight and provides the engery you're looking for.
Create A Professional Mix
When mixing Metal, we face quite a few challenges which are unique to the genre:
Super fast double-kick runs that have to hit hard, yet can't clutter up the low-end

Layers & layers of heavy guitars which have to sound massive, without overpowering the drums or vocals

The bass needs to cut through a super dense mix and provide energy and fullness, withought interfering with the kick.
In this course, David walks you through a complete mixing session, shows you how to overcome each of these challenges and turn out a radio ready mix!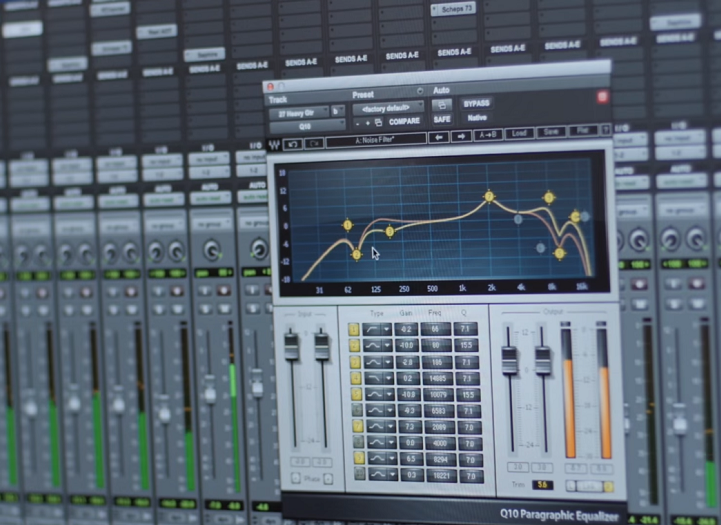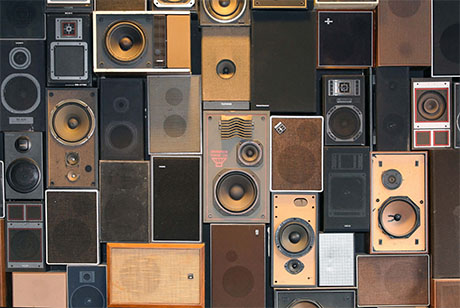 Mastering: Impact & Loudness
Mastering is crucial, especially in Metal. If you get the Mastering wrong, you can ruin an amazing mix within 20 minutes.
Learn how to take your mix to a competitive loudness, so it can stand up next to any commercial release. – Without losing the impact and energy you've worked so hard for!
Learn Not Just The How, But Why
Watching Youtube tutorials and learning new techniques is great! However, it can quickly become confusing if you're missing a plan, a strategy to approach your productions.
This course gives you a unfiltered view of the whole Production process: From Recording all the way to Mixing & Mastering – so you can create pro-grade records on a regular basis.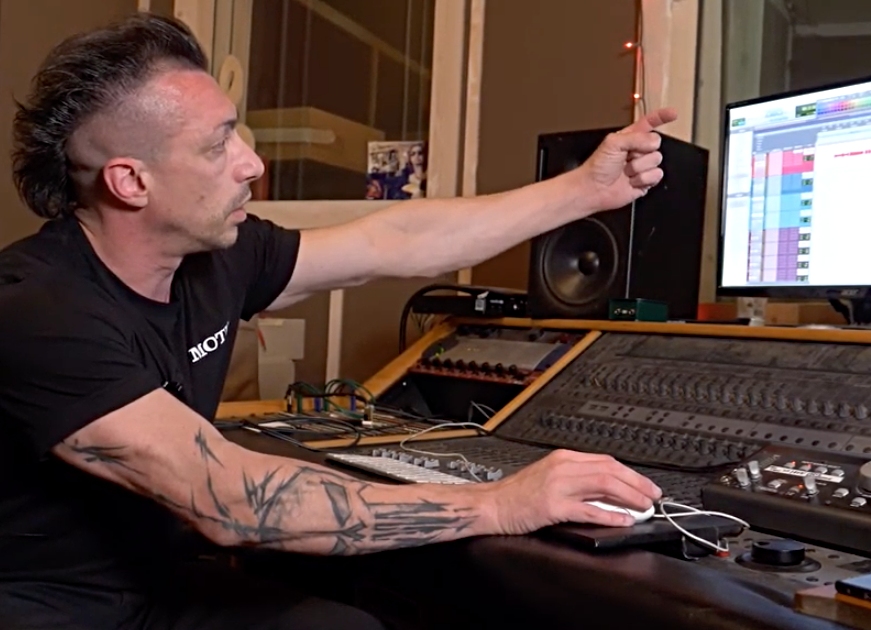 Distortion & Harmonic Exciters

Using Sub-Groups & Aux Tracks
MULTITRACKS TO BUILD YOUR PORTFOLIO
We've included all multitracks of the song, so you can mix it for yourself. We're also including a license for you to use your own mix on your website or portfolio to help promote your services!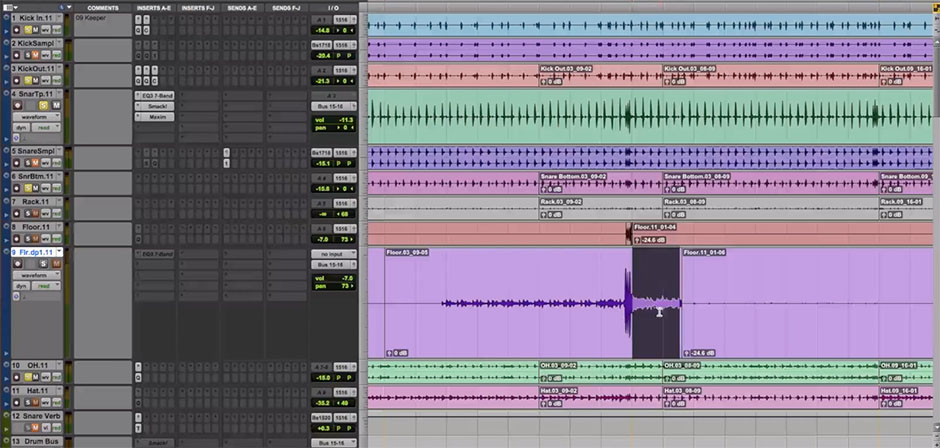 Take Your Music & Career To The Next Level
Learn the techniques of an a-list producer & create tracks that can stand up to any commercial release.
WHAT PEOPLE ARE SAYING ABOUT OUR TUTORIALS:
Vocals being the king of the song, it was always tricky for me to get them right – especially when you have multiple stacks of adlibs. This tutorial really helped me out by seeing the vocal chains step by step and the thought process behind every decison. By following the techniques I've learned from this course my vocals are sounding a lot more polished and professional.
– Amos Y., Engineer
WHAT IF THIS COURSE DOESN'T WORK FOR ME?
If you follow your dreams and try to build a career for yourself, there's always risk involved. But if you truly want to be successful in music, the biggest risk is NOT taking action at all. Even the best producers in the audio industry keep learning new things on a daily basis – it's THAT important!
This is a great opportunity to learn from one of the best in the industry.
So let me ask you: What is the bigger risk? Not taking this course and having your productions stagnate over the next months, or spending a few bucks to learn new concepts that could change your music forever?
However, we want to make 100% sure that you can only win with this purchase. So we're including a 30 Day Money Back Guarantee for you! You can pick up this course right now, and if it doesn't help you take your tracks to the next level you'll get a full refund, no questions asked. You can even keep the files!
NO MORE SITTING ON THE FENCE
FREQUENTLY ASKED QUESTIONS