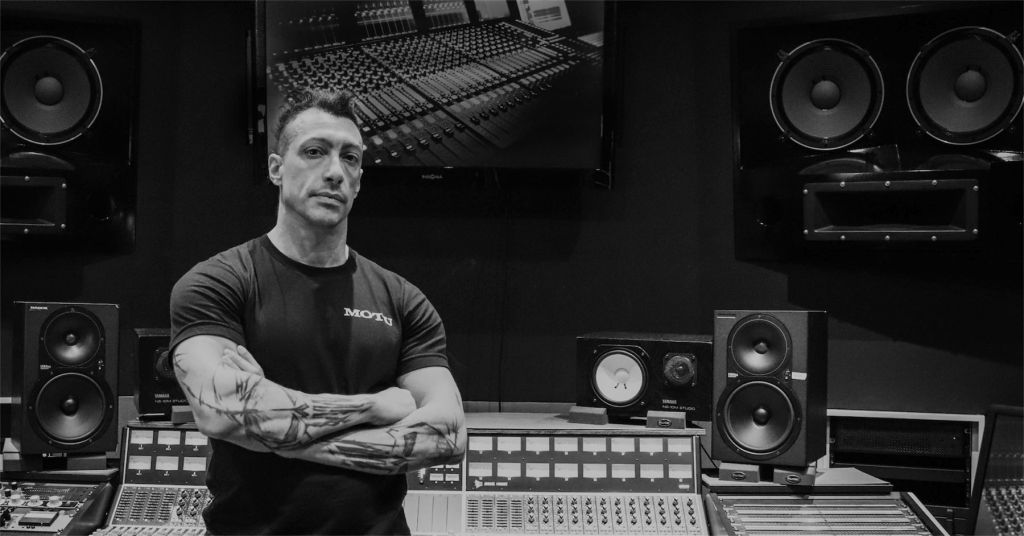 David Gnozzi
MC SOLAAR, MixbusTV
David Gnozzi is not your average engineer. Located in Los Angeles, California, David Gnozzi, platinum mix engineer, producer, and host of the Youtube Channel MixbusTv is considered one of the most technically savvy modern mixing engineers, available for full productions, vocal production, mix and mastering. Rock, metal, pop, hip-hop, electronic music.
David's teachings changed the way of mixing for hundreds of thousands people, a quick Google search will show how highly regarded David is among both upcoming and aspiring engineers and those at the top in the music industry.
He moves seamlessly from EDM to Hip Hop, Trap Metal, Ballads and Pop. His client list is as diverse as his skills. David also discovered, developed and realized the full production of upcoming superstar Bella Kelly ("Throat" at 730K views, Heartbreak Motel 1M+) a 2x platinum album with McSolaar, and numerous charts with artists from all over the world. Every mix or production David works on is one of a kind gem.
Tutor at ProMix Academy, collaborating with numerous leading pro audio companies, such as EVE Audio, MOTU, Heritage, Wes Audio, SSL, McDSP, Empirical Labs, Softube, Waves, UVI, and many more for official "how to's" videos, consultant and promo campaigns.
David Gnozzi's credits include: McSolaar, Ministry, Ryan Shuck (Orgy, Adema, Julien-K), Bella Kelly, Monte Pittman (Madonna), Brooke Colucci, Raygun Romance, Ty Oliver (Powerman 5000), Sammi Doll (IAMX), Ladytron, Felix Da Housecat, System Syn, Danny Blu, Daniel Graves (Aesthetic Perfection), Mad Gallica, Street Sects, Lizzy Jeff, Kaos India, Dustin Coffman (Glassing), Seb Alvarez (METH), Hellfire Society, Syndey Valette, The Nest, Levysill, Stonebreed
Full list of credits: https://bit.ly/39tSHhQ