OVERCOME THE CHALLENGES OF HOME STUDIO DRUM RECORDING & TURN OUT INCREDIBLE RESULTS
We all know that the key to a great song are great recordings to start with. Because even with the most advanced mixing skills, there is only so much you can do to make mediocre recordings sound as impactful and specious as you'd like.
Have you ever watched tutorials on professional engineers mixing drums? IT'S UNFAIR! Their raw drum recordings sound as good from the beginning as yours sound after applying 3 hours of your finest mixing magic.
However, capturing powerful drum recordings in a small home studio environment presents quite a challenge for engineers and bands who are tracking in their rehearsal rooms:
In addition to the usual challenges of selecting the right kit, proper tuning, various miking options and capturing a great performance, you're dealing with with unpleasant room resonances, limited equipment and a lifeless room sound at the same time.
Is capturing big drum sounds in your home studio an impossible endeavor?
– Absolutely not! That's why we've created this tutorial.
In this course, you'll learn the ropes of home studio drum recording from one of L.A.'s most in-demand touring and session drummers:
Blair Sinta has been recording and touring with world-class acts such as Alanis Morissette, James Blunt, Josh Groban, and Melissa Etheridge for the last two decades. An in-demand session drummer, Blair regularly records at L.A.'s finest studios alongside the best producers and engineers in the world.
He works at the highest level of drum recording every day. But that's only half the story:
Blair has successfully run his own home studio for 15 years, knows how to overcome the obstacles of recording in a small space and will teach you how to turn out incredible results.
In this tutorial you'll learn his complete process of getting amazing drum sounds in your home studio: From drum selection, tuning, miking techniques, to finding the right parts and using different playing techniques to craft a drum sound that fits the song.
Like a personal home studio internship, you'll learn home studio drum recording from one of the best in the business – without tedious floor scrubbing and pouring coffee.
WHAT YOU'LL LEARN FROM THIS COURSE
Get A Great Sound At The Source
Drum Selection, Tuning & Playing Techniques
The first step to a great drum recording is choosing a drum kit that blends well with the song and the overall vibe of the production:
Blair teaches you what to listen for, how to pick the right components for the kit, tune your drums, and adjust your playing so it complements the musical vision of the song.
Big Recordings In A Small Room
Microphone Choice, Placement & Recording Chain
Blair walks you through his complete recording chain, explains his microphone choices and the Preamps, EQ and Compression settings he uses for each microphone.
You'll learn exactly how to position your mics to achieve powerful drum recordings in a small room. (Blair's tracking room is only 12 x 8 feet!)
The Perfect Drum Parts For The Song
Craft Captivating Drum Patterns & Fills
And Build Tension With Your Arrangement
Learn to feel the energy of the song and enhance it with your drum performance: Find drum patterns and grooves that fit the vibe of the song, support other instruments by acknowledging their melody and rhythm, and build tension and energy with your arrangement.
Polish Your Drum Sound
Take Your Drums To The Next Level With A Few Simple Mixing Moves
When you're sending out your recordings to the producer or band, you want the raw recordings to sound as good as possible:
Learn how to find great balances and discover simple mixing moves that you can use to add punch and clarity to your drums, create a bigger room sound, and clean up unwanted frequencies – so by the time you send out your tracks, they sound powerful and polished.
Make Lifeless Drum Recordings A Thing Of The Past!
Get inside the studio with one of the most in-demand session drummers, and learn the techniques you need to capture huge drum recordings in your home studio.
BONUS:
• Write charts that allow you to easily follow the song progression, while maintaining your creative freedom.
• Setting up a session for recording: set up your Pro Tools session, test your mic setup and dial in the right input levels for each microphone.
• How to control your DAW remotely from your tracking room.
• The Amy Winehouse effect mic for extra punch and impact.
• Alternative Approach: Take this song into a completely different direction, switch up the feel and drum sound.
DRUM TAKES, PLAY-ALONG AND PRO TOOLS SESSION INCLUDED:
We're including .wav files of Blair's drum takes, the final Pro Tools session, as well as a play-along of the song, so you can study or edit Blair's takes and track your own drums to this song.
What people are saying about this course
I swear the most I've learned about mixing is from mastering engineers. This is the best video you've done in my opinion! Thanks Warren!
This is really inspiring to make music!!! The information is excellent!!!!
Blair Sinta is one of Los Angeles' busiest and most in-demand Drummers: For 20 years, he's been recording and touring with world-class acts like Alanis Morissette, James Blunt, Josh Groban, Anastasia and Melissa Etheridge, and grown well-versed in a wide variety of genres and styles. Being an in-demand session drummer,…
Learn More
Endorsed by Legends and Pros Alike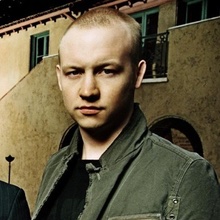 Issac Slade
Singer/Songwriter The Fray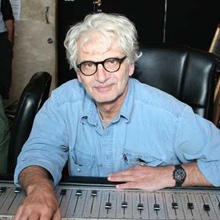 Jack Douglas
Legendary Producer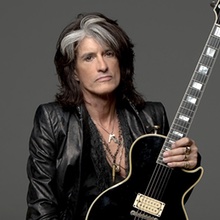 Joe Perry
Guitarist – Aerosmith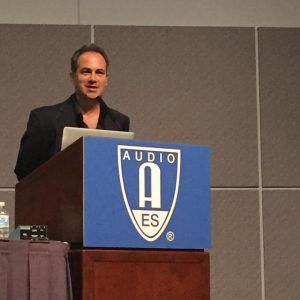 John Krivit
Past President, Audio Engineering Society
100% Satisfaction Guarantee
Don't wait to take your Drum Recordings to the next level. You can buy Home Studio Drum Recording with Blair Sinta right now for only $57. If for any reason you don't feel that your playing and recordings have improved after watching this course, simply shoot us an email within 30 days and we'll give you a full refund, no questions asked.
Imagine what would be possible after you've taken this course:
Bands lining up to work with you and record drums at your studio. Or, if you're a drummer in a band: Get the best drum recordings you've ever captured, so your songs pop and your band finally gets the attention it deserves. You could earn a side income by doing remote drum recording sessions online, making extra money doing what you love!
Frequently Asked Questions