LEARN HOW TO MIX HIP HOP FROM A WORLD-CLASS MIXING ENGINEER
Whether you're a HipHop producer or mixer, it's absolutely crucial to achieve that characteristic raw Hiphop sound.
There are tons of HipHop producers and artists out there, all competing for a spot at the top. In order to beat them, your tracks have to sound better and hit harder than any of the competition.
You already have great beats and performances. A professional sound might be the only thing keeping you from taking your music and career to the next level.
We're excited to present 'Mixing HipHop' with Grammy nominated and multi-platinum selling mixing engineer Ariel Chobaz.
Ariel mixed and recorded over 40 GRAMMY winning or GRAMMY nominated HipHop and R&B artists including Nicki Minaj, Eminem, Rihanna, Drake, Snoop Dogg and more. If you haven't checked out is resumé yet you can do so here, it's insane!
In this 4 + hour course, you'll learn techniques, tips, and tricks that big-time mixers use to craft massive hits. Ariel takes you through you through his entire mixing process from start to finish – And explains his thought process and the mixing techniques he uses in real time.
You'll be able to skip years of painful trial and error by learning from an experienced engineer who has worked with the biggest artists and mixing engineers for over a decade!
The best part? No expensive outboard gear needed!
Ariel mixes 100% in the box, using inexpensive plugins only, which means you can apply these techniques and achieve the same results in YOUR HOME STUDIO!
Ariel is not holding back or keeping any secrets:
He walks you through every step of the way from completely raw tracks to a radio-ready mix, takes you through the common issues you face when mixing HipHop and shows you how to handle them with confidence.
What You'll Learn
Hard-Hitting Beats:
The pride of any HipHop track is its beat, more specifically HUGE kicks and 808s! If you fail to get your low-end right, nobody will take your tracks seriously. In this tutorial, you'll learn how to mix knocking kick drums and growling 808s that'll have your rearview mirror vibrating.
In-Your-Face Rap Vocals:
You want your rap vocals to sound raw and in your face, so the rapper's flow, delivery and lyrics can dominate the track. However, if you leave your vocals completely dry (without any effects), they may stick out like a sore thumb and not blend well with the beat. Ariel shows you how to mix tight and up-front vocals and how to subtly work in effects to help them blend with the beat without losing authenticity.
Creating Excitement & Tension
Let's face it: Beats can be repetitive at times.
– And that's not a bad thing, it puts you in a certain head space and vibe! But you would be surprised at all the little details that go into the production and mix to spice things up and keep your listeners interest. Ariel shows you how to use various special FX to liven up your samples, create breakdowns and build tension in your mix by using automation.
Achieve Fullness & Loudness
Master bus processing is especially important in HipHop. If you get the mixbus processing or the mastering wrong, the whole song can be ruined.
This tutorial will show you how to take you mix to a competitive level, so it can stand up next to any commercial release. – Without losing low-end impact, causing distortion or a 'pumping effect'.
Learn not just the how, but why
Watching Youtube tutorials and learning new techniques is great, but it can become confusing and overwhelming if you're missing a plan, a strategy to approach your mixes. By understanding the why behind every mixing decision you'll be able to really grow as a mixer.
EXCLUSIVE BONUS
Kick & Snare Sample Library
Instantly download 48 Kick Samples and 68 Snare Samples, cut on an SSL Console by Ariel Chobaz and Dave Pensado. We also provide additional resources like a frequency and a time delay chart, so you can fit in your time based effects with the groove perfectly.
Multitracks to Build Your Resume
We've included all multitracks of the song 'Married To The Game' by Produkt, so you can mix it for yourself. We're also including a license for you to use your own mix on your website or portfolio to help promote your mixing business.
What people are saying about this course
Vocals being the king of the song, it was always tricky for me to get them right – especially when you have multiple stacks of background vocals. This tutorial really helped me out to see them break down their vocal chains step by step and explain the thought process behind mixing vocals in detail. By following the techniques I've learned from this course my vocals are sounding a lot more polished and professional.
For a long time I really struggled to get everything to sit well in a dense mix, but watching David and Warren go through each track step by step really showed me the problem areas in my mixes and I was able to go back and fix them.
I´m now much more confident in my skills as a mixer.
After being a member of Pro Mix Academy for only a few months, my mixes are sounding much better and more professional. I´m able to get more work and mix songs for various artists by using the songs as pieces in my portfolio.
Clayton A., Producer/Musician/Artist
After watching 'Anatomy of a Mix', the tips and tricks that I learned allowed me to save a home recorded mix I was ready to give up on.
The easy going delivery also makes it easy to digest the information they're giving you and sit through hours of tutorial at a time.
Sam K., Producer/Engineer
Ariel Chobaz is a GRAMMY nominated, L.A. based mixing engineer who pumps out platinum selling and billboard topping records day in and day out. If you check out his resume, you'll feel like reading the 'Who is Who' of HipHop and R&B: From artists like Nicki Minaj, Drake, Eminem and…
Learn More
Endorsed by Legends and Pros Alike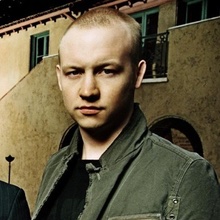 Issac Slade
Singer/Songwriter The Fray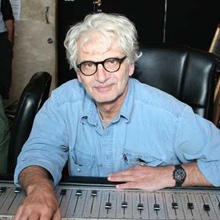 Jack Douglas
Legendary Producer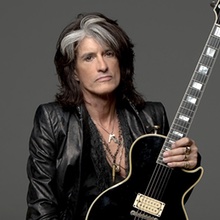 Joe Perry
Guitarist – Aerosmith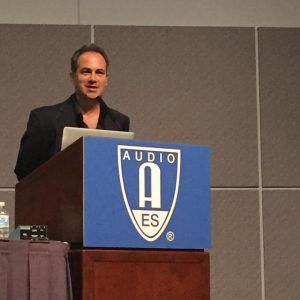 John Krivit
Past President, Audio Engineering Society
100% Satisfaction Guarantee
When trying something new, there's always risk involved. But the bigger risk is often NOT doing anything at all! Even the best engineers in the audio industry keep learning new things and evolve on a daily basis – it's THAT important! And in the end, all you really care about is your music, right?
This is a wonderful opportunity to learn from one of the best Mixing Engineers in the industry.
So I ask you: What is the bigger risk? Not taking this course and having your productions stagnate over the next months, or spending a few bucks to learn new concepts that could change your music forever?
However, I want to make 100% sure that you can only gain from this purchase. So I'm including a 30 Day Money Back Guarantee for you! You can take this full course right now, and if it doesn't help you take your masters to the next level you'll get a full refund, no harm done. You can even keep the files!
So don't hesitate and take this course now and see your music grow!
Frequently Asked Questions