Craft Raw, Powerful HipHop Mixes That Can Compete With ANY Professional Release

Are you a HipHop Producer or Engineer, trying to make a name for yourself and rise all the way to the top?
You already know that your tracks gotta BANG. – And that goes beyond tight flows and captivating beats!

If you truly want to step out from being the 'talented underdog' and become an unstoppable force in the game, your sound's got to be official. 
Master The Art Of Mixing HipHop!
In this course, one of NYC's finest producers Willie Green (Wiz Khalifa, Schoolboy Q) teaches you how to achieve that grimey, powerful sound in your mix, so your tracks can compete with the best HipHop  productions out there.
Willie walks you through his mix of 'Mescalito' by Shrapknel (feat. Billy Woods), shows you how to make your drums KNOCK, shape your low-end for maximum impact, and walks you through his vocal processing for 3 world-class MCs.
Curly Castro

PremRock

Billy Woods
The best part? You get to download all of the multitracks and mix the song yourself!
What are you waiting for?
Learn how to achieve that pro-sound to back up your talent and finally get your music the attention it deserves!
Just imagine what it would feel like: Having people spazz out to your songs at the club, see rearview mirrors shaking at the sound of your nasty 808s…dang.

'STILL The Beats Bang…'
Mix Drums That KNOCK & Groove Like Crazy
In HipHop, groove is everything. 
That means your number one priority is to make the drums BANG in the mix.
Not only do you want to enhance the groove, so the rapper's flow becomes even more dominant… 
You also want each element of the drum kit to hit hard, sound super impactful while also having that raw energy, dirt, and grit to it.
In this tutorial, Willie shows you the techniques you need to make your drums KNOCK on every speaker they're played on. Whether it's a PA at a PA, or a set of earbuds.
Learn how to use EQ, Saturation, Compression, Transient designers and more to achieve that massive energy, dirt and grime you hear on your favourite records.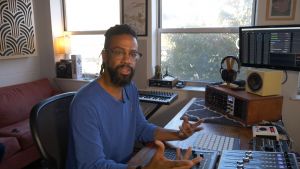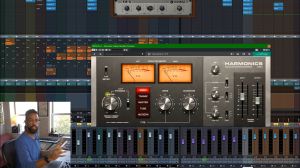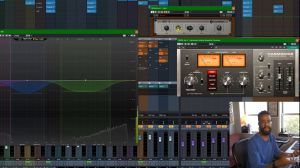 Achieve A Massive & Punchy Low-end
I don't need to tell you why low-end is important.
You want these rearview mirrors shaking, and people wilding out at the club when your track comes on.
Unfortunately, getting that massive Low-end isn't as easy as it looks. In most cases, EQ and compression alone won't do the trick.
You have to be very particular about how you shape every element to get that punch and energy you're looking for.
Willie goes into detail on how to think about, and sculpt your low-end so it pushes HARD on any sound-system.
Master The Art Of Mixing Rap Vocals 
Being a boss at vocal mixing is important for two reasons:
The records you mix will SELL.

You'll have rappers actively seek you out to produce and mix their records.
Which means you'll gain more exposure, more work, and build your reputation FAST.
In fact, MixedByAli did this exact same thing when first starting out: He focused purely on Kendrick's vocal effects and created a trademark sound that made him one of Hiphop's top mixers!
With this tutorial, Willie Green shares EVERYTHING you need to know to mix rap vocals like an a-list engineer.
And that includes more than only the technical aspects.
Inside, you'll learn how to mix vocals with INTENT. Make every effect fit the unique voice of the MC, and enhance the energy and vibe of the production.
You'll even learn how to use creative vocal effects to enhance the arrangement, create special moments, and build tension throughout the song.
I've watched a lot of hip hop tutorials in my time. I've never seen any mixer explain vocal mixing in this much detail, and put this much thought into every move.
If you want to step up your vocal mixing, this course is a must.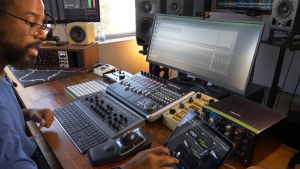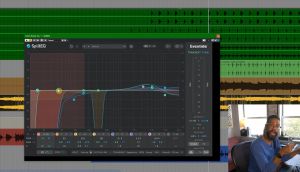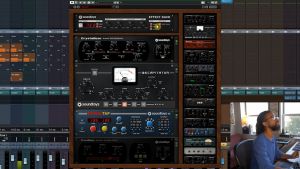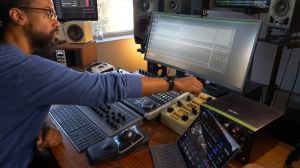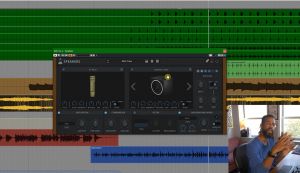 The Perfect Balance Between Grit & High Fidelity
In Hiphop, you want two things: 
A raw, unapologetic sound. 
Massive impact & high sound quality.
The first usually comes with saturation and distortion to give your tracks that crazy vibe and energy.
The second comes from mixing very methodically.
Now… most mixers take their mixes too far into either direction.
Either the mixes sound completely distorted and lack sound quality and energy.
Or they sound clean and punchy, but lifeless. With no unique character at all!
In this tutorial, Willie shows you how to get the best of both worlds.
So your tracks sound grimey AND professional, just they're supposed to!
No More Failed Car Tests
Have you ever taken out your mix to the car and literally doubted your sanity?
Like what the heck? How does this track sound so massive at my studio, and completely fall apart on other playback systems?
Don't worry…we've all been there.
– and there's a solution!
Willie shows you how to use Masterbus processing, to make your track sound big on ANY playback system. In addition, you'll learn how to take your loudness to a competitive level without destroying the punch and impact you've worked so hard for.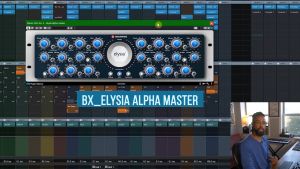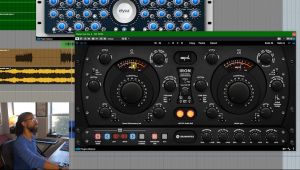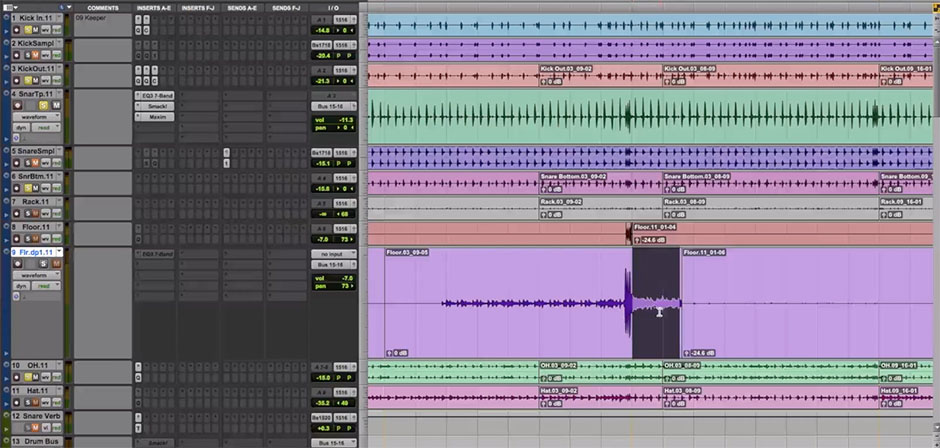 Download & Mix 'Mescalito' Yourself!
If you are looking to establish yourself as a sought-after engineer, the first step is to create a jaw-dropping resumé to showcase your skills.
We'd like to help with that!
That's why we're including all multitracks of the song 'Mescalito' By Shapknel with this course.
Work on a professionally produced song featuring 3 top-tier MCs. Showcase your skills and have artists line up to work with you!
WANT EVEN MORE HIPHOP? 
Get your hands on the best HipHop mixing and production courses available at an incredibly low price. For a limited time you can get the Ultimate HipHop Bundle for 69% OFF.
This bundle includes 9 courses from World Class Engineers, over 35 hours of in-depth tutorials, and 9 sets of multitracks that you can download and use to follow along with the SAME MOVES that your mentors are making.
Mixing HipHop with Willie Green is included in this bundle!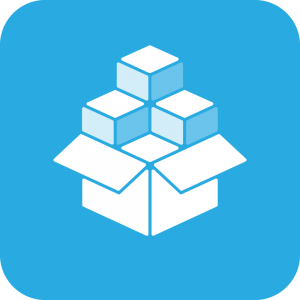 Having built a discography boasting names such as Wiz Khalifa, Schoolboy Q, Donnie McClurkin, The Roots, Open Mike Eagle, Milo, Murs and many more, Paul ''Willie Green'' Womack has established himself as one of the top record makers in independent urban music.  Residing in Brooklyn, New York, Womack is a graduate of Berklee College of Music's Production & Engineering program and is a freelance producer, engineer, and songwriter. Dedicated to the art of making records, Willie Green has become synonymous with quality music making. Whether it be production, mixing, or mastering, Green maintains the highest possible standards, and the results of that dedication show through his work. Green continues his work with his studio located in Brooklyn, New York while also working closely with the International Audio Engineering Society as a frequent speaker and panelist for the annual Audio Engineering Society's Pro Audio Convention and now the Hip Hop and R&B Chair for the AES New York Chapter.
Learn More
Endorsed by Legends and Pros Alike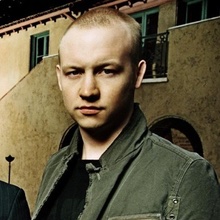 Issac Slade
Singer/Songwriter The Fray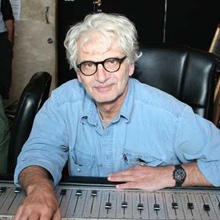 Jack Douglas
Legendary Producer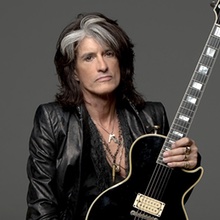 Joe Perry
Guitarist – Aerosmith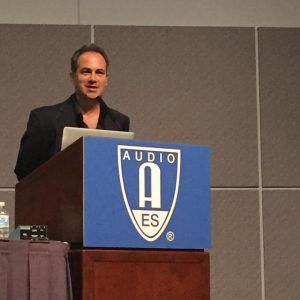 John Krivit
Past President, Audio Engineering Society
100% Satisfaction Guarantee
Don't wait to get your hands on this amazing course. You can pick it up start learning right now. If for any reason you don't feel that your productions and mixes have improved, simply shoot us an email within 30 days and we'll give you a full refund, no questions asked.
Frequently Asked Questions