Mixing Rock Royalty – With One Of The Most Legendary Producers Alive
Want to skyrocket your mixing and production skills? 
Then learning from seasoned professionals first hand is your best bet. Drawing from their experience and adopting their techniques will allow you skip years of trial and error and put your audio career on a fasttrack.
Today, you have the chance to discover the secrets of one of the most brilliant minds in music: 4x Grammy-Winning Producer Dave Way.
And mix TWO sets of multitracks featuring the world's best musicians along the way!
Dave Way's credit list makes you feel like he's had a hand in every great record ever made:
His catalogue ranges from Michael Jackson and Whitney Houston, to the Foo Fighters, P!nk, Christina Aguilera, Norah Jones, all the way to Prince, Aretha Franklin, Stevie Wonder, and Boys II Men. The list goes on.
In this course, Dave invites you to his studio, and breaks down two songs off of Grammy-Nominee Louise Goffin's latest album 'Two Different Movies'.
Oh my god

It started a long time ago
The musicians featured on these songs are every producer's dream:
We've got Charly Drayton (The Rolling Stones, Herbie Hancock, Miley Davis) on drums, Sean Hurley (John Mayer, Robin Thicke, Alicia Keys) on bass, Mark Goldberg (Jackson Browne, Linda Rondstat, Ringo Starr) on guitar and Greg Leisz (Allison Krauss, Bruce Springsteen, Eric Clapton) on Pedal Steel.
In addition, 'Oh my god' features a full orchestra section, arranged by the legendary Van Dyke Parks (The Beach Boys, U2, Bruce Spingsteen)!
Dave walks you through the production process of the album, discusses micing techniques and arrangement, and gives you a detailed breakdown of the mixing techniques he used on both songs.
As the icing on the cake, we've also captured the orchestra recording session, as well as exclusive interviews with Dave and Louise, and the man Van Dyke Parks himself!
Does that sound exciting? You haven't even heard the best part!
You can download the multitracks of both songs and mix them yourself!
You also have permission to use your own mixes of both songs on your portfolio to attract new clients to your studio!
Imagine the look on your friends and potential clients faces when they hear these mixes!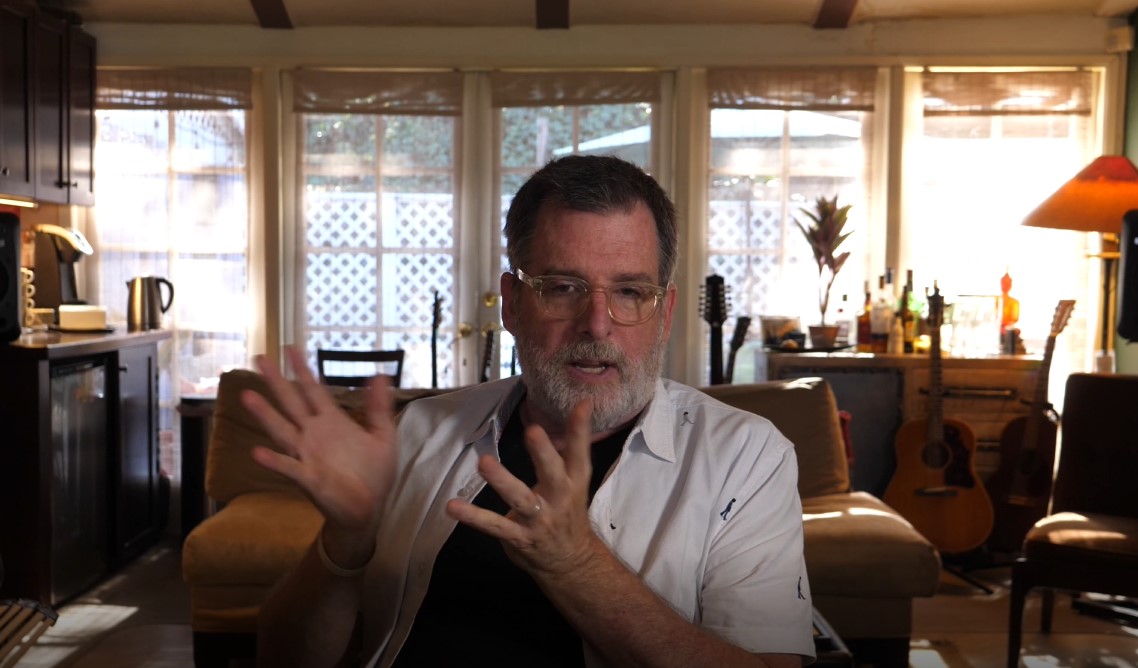 Mix To Serve The Song
One aspect which Dave emphasizes strongly, is that the mix is meant to serve the song.

What does he mean by that?

We are not only mixing to achieve a great sound. We are mixing to evoke emotions in our listeners and complement the feel and lyrics of the song with every move.

That's exactly what you'll learn in this course.

You'll discover a process that facilitates fast and creative mixing, and allows you to keep the big picture in mind at all times.
Take Your Listeners On a Musical Journey
If you want to create songs that stand the test of time, it's crucial to catch your listeners attention with the first note and keep them interested throughout the whole song.
This is a multi-facetted process, which stretches from songwriting and production all the way to the mixing process!
Dave discusses arrangement and editing decisions he made in order to achieve an intriguing interplay between vocals, strings and the rhythm section.
But it doesn't stop there!
You'll learn how to use automation to emphasize fascinating details in performances, create ear-candy and achieve tension and excitement in your mix.
By applying these concepts to your own productions, you will be able to take your listeners on a musical journey they will never forget.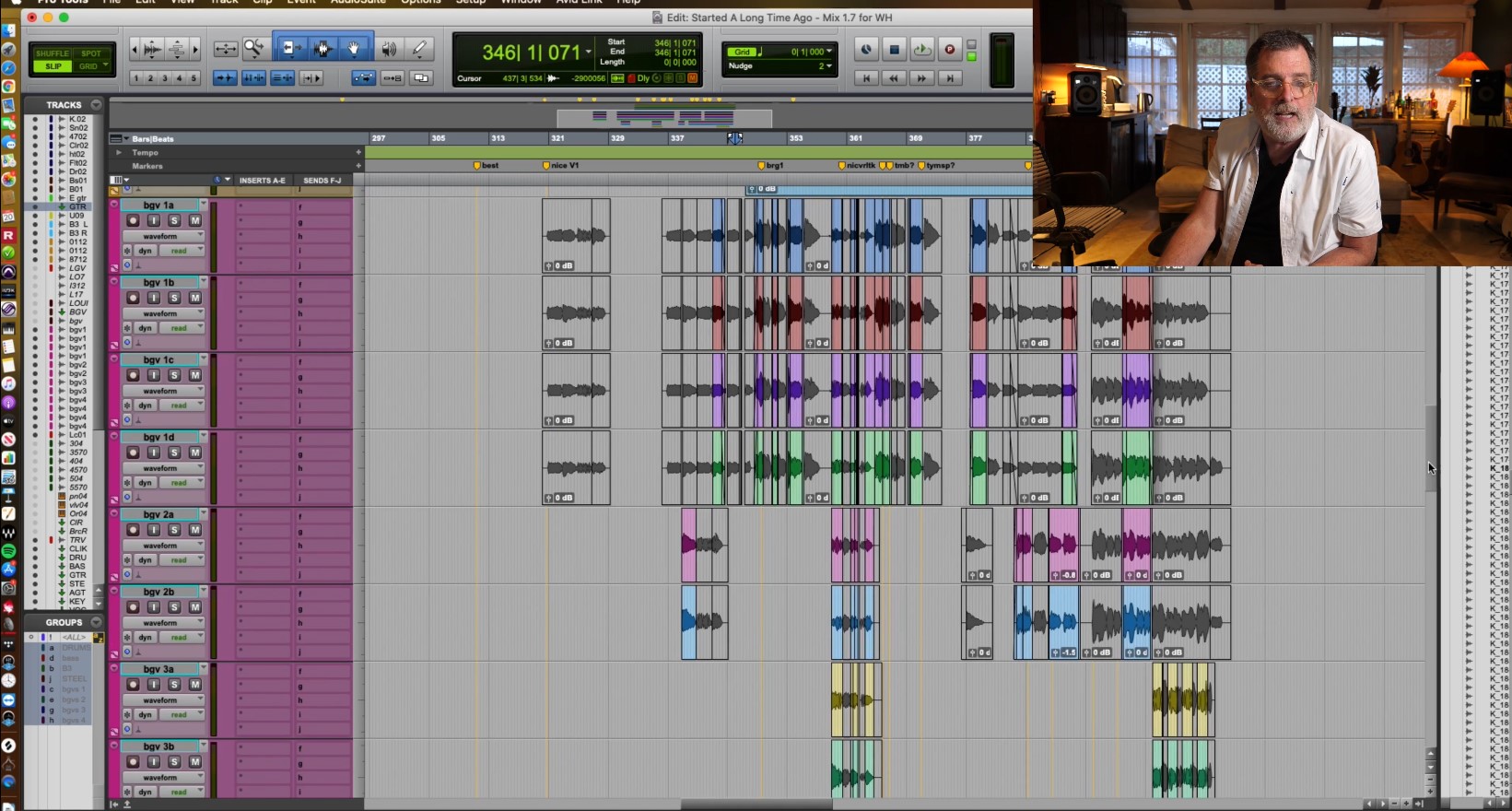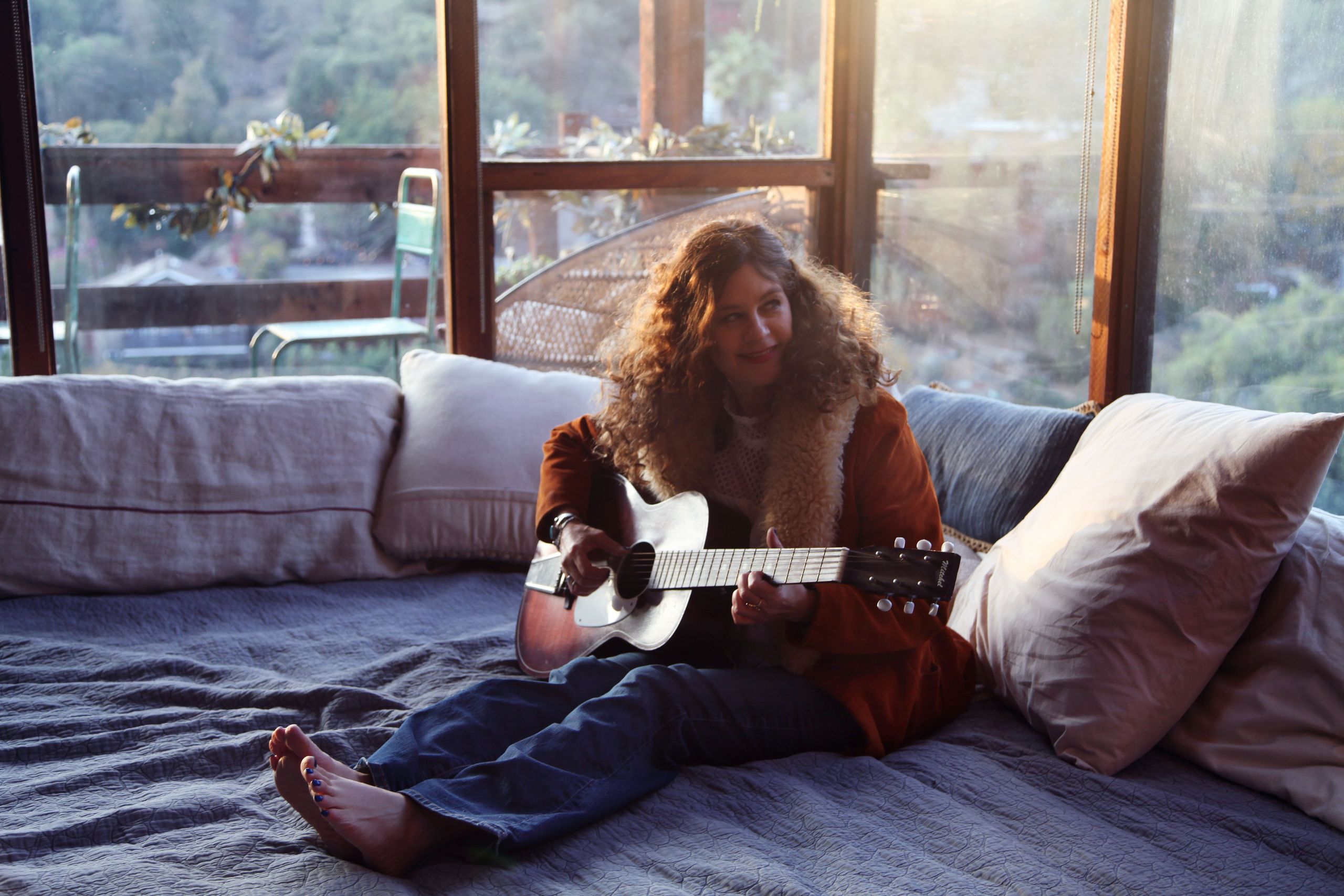 Create A Captivating Vocal Sound
If you want your song to be successful, achieving a captivating vocal sound is key. Especially in the singer-songwriter genre!
In this course, Dave shows you the mixing techniques you need to achieve a present and lush, yet intimate vocal sound reminiscent of John Lennon.
Achieve A Spacious Drum Sound In A Small Room
We all know that drums provide the rhythmic backbone for the song. 
However, they are so much more than that.
They are vital for creating a virtual soundstage and contribute a lot to the atmosphere of your mix.
Dave reveals a unique processing chain, which will allow you to transform small-room drum recordings into a massive, 3-dimensional force, which sets the stage for all of the other instruments.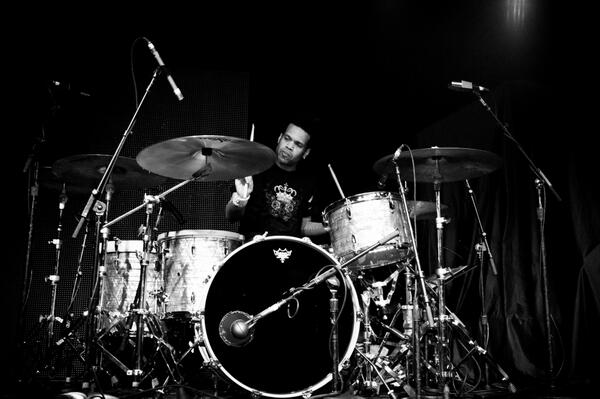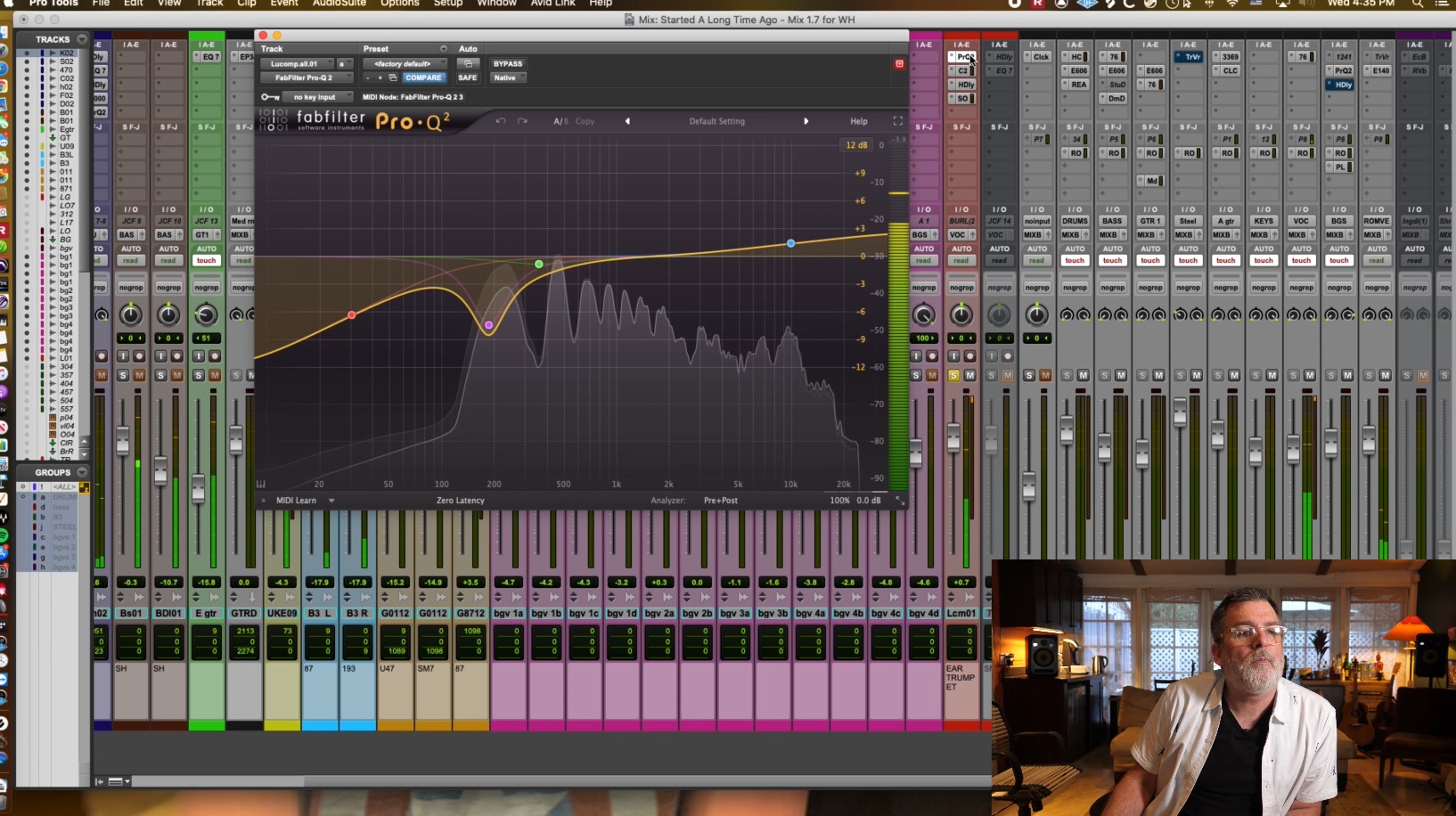 Achieve A Full & Smooth Sound Using Plugins
Having had his break in the early 90s, Dave is used to recording to tape, mixing on large format consoles, and having the vintage gear of world-class studios at his disposal.
A dream!
However, as technology evolved, Dave embraced the digital domain. Moving to a hybrid setup at first, he now doesn't use any outboard gear in his mixes.
During his transition period, he discovered ways to replicate the smooth and dense analogue sound we all know and love in the box.
In this course, he shares these techniques with you.
Discover how to achieve the sound of your favourite records using plugins.
Bonus: 2 Exclusive Interviews with Dave Way, Louise Goffin and Van Dyke Parks 
Want to continue learning from some of the best producers in the world? 
We've included a 1-hour interview with Dave and Louise, where they discuss how to improve as a writer, the production process of Louise's album, Leonard Cohen's classic 'Hallelujah' and a lot more.
In addition, we were also able to snatch an exclusive interview with Van Dyke Parks for you!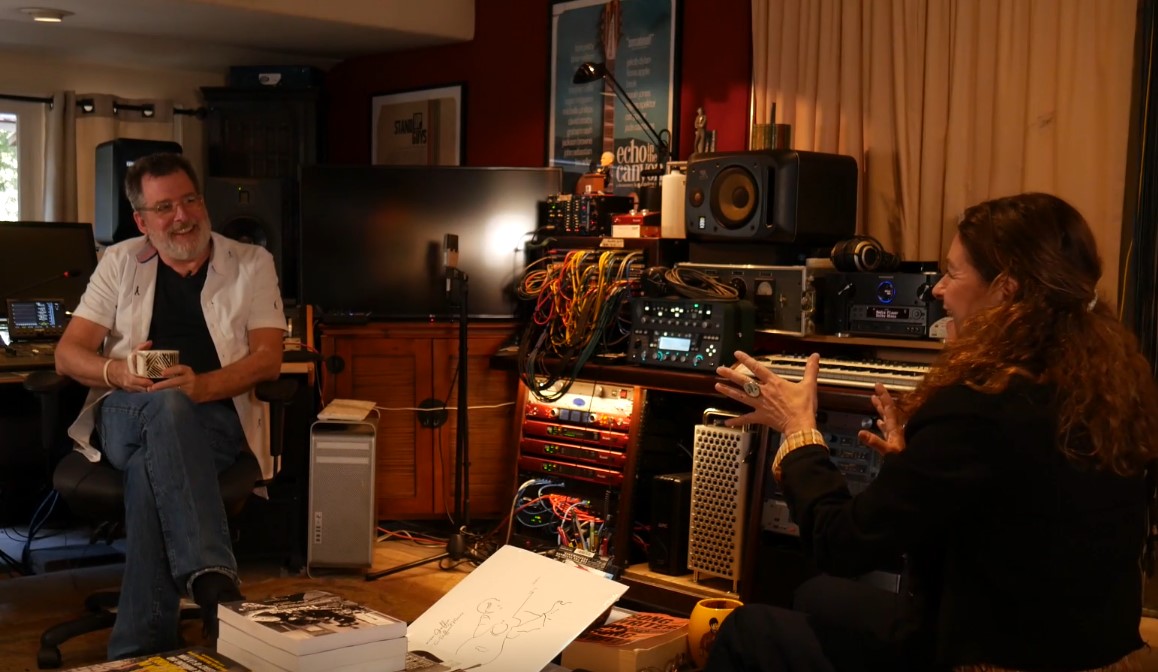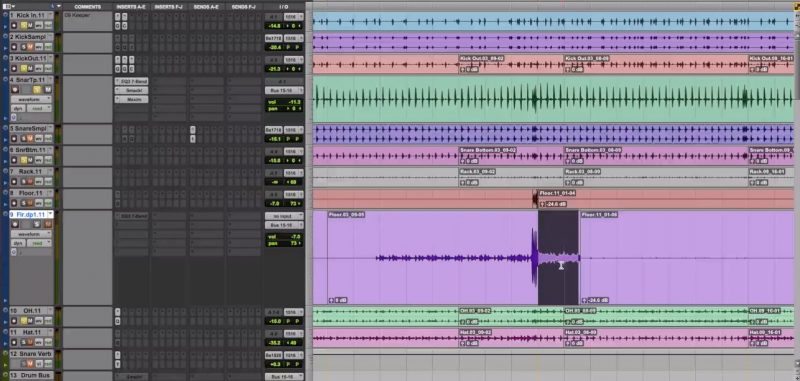 Download & Mix 2 Sets Of Lousie Goffin Multitracks
Featuring World-Class Musicians
If you are looking to establish yourself as an engineer who bands are begging to work with, building a jaw-dropping resumé is key.
We'd like to help with that!
That's why we're including all multitracks Louise Goffin's songs 'Oh my god' and 'It started a long time ago' with this course.
Mix 2 professionally recorded songs, featuring a band who's musicianship is through the roof!
These songs feature Charly Drayton (The Rolling Stones, Herbie Hancock, Miley Davis) on drums, Sean Hurley (John Mayer, Robin Thicke, Alicia Keys) on bass, Mark Goldberg (Jackson Browne, Linda Rondstat, Ringo Starr) on guitar and Greg Leisz (Allison Krauss, Bruce Springsteen, Eric Clapton) on Pedal Steel. Plus you get to mix a full string arrangement by Van Dyke Parks
(U2, Sheryl Crow, Bruce Spingsteen)!

Discover your true potential as an engineer and use your mixes on your resumé to attract new clients to your studio.
Dave Way is a 4x Grammy Winning producer, mixer and audio engineer based in Los Angeles, California, United States. He has worked with Fiona Apple, Pink, Sheryl Crow, Ben Folds, Macy Gray, Kesha, Foo Fighters, Michael Jackson, Beck, Weird Al, Christina Aguilera, Echo In The Canyon, Gwen Stefani, John Doe, Ziggy Marley, Cat Power, Phoebe Bridgers, Prince, Stevie Wonder, Ringo Starr, Paul McCartney, Mick Jagger, Neil Young, Norah Jones, Andrew W.K., Jakob Dylan, Sons of Anarchy, Z Berg, Regina Spektor, Chris Botti, Louise Goffin, 7Horse, dada, Shakira, Dead Rock West, Tracy Chapman, Savage Garden, TLC, Michelle Branch, Ronan Keating, Spice Girls, Robben Ford, Eric Clapton,  Rod Stewart, India.Arie, Guy, Heavy D., Anita Baker, Aretha Franklin, Van Hunt, Enrique Iglesias, Fisherspooner, Luciana Souza, Human Nature, Juliana Hatfield, X, PuffyAmiyumi, Alice Cooper, Old 97's, Wilson Phillips, Jill Sobule, Terence Trent D'arby,  Lisa Marie Presley, Bobby Brown, Whitney Houston, Bell Biv, Devoe, Babyface, Boyz II Men, Robert Downey Jr., Justin Hines, Mobile, Ayumi Hamasaki, Toni Braxton, Destiny's Child, Tevin Cambell, Moonalice, High-Five,  Jane Child, and many more. He is also a songwriter and is co-writer of the number one single "I Like the Way (The Kissing Game)" by the group Hi-Five. He has mixed the score for the films Echo In The Canyon, Flag Day, Reminiscence, Stand Up Guys, as well as music for Sons of Anarchy, The Bastard Executioner, The Bodyguard, School Of Rock, Deepwater Horizon, True Blood, Forgetting Sarah Marshall, Superbad, 50 First Dates, Teen Titans Go To The Movies, Spider-Man, White Men Can't Jump and others.
Learn More
Endorsed by Legends and Pros Alike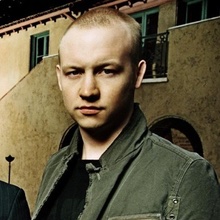 Issac Slade
Singer/Songwriter The Fray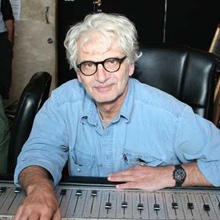 Jack Douglas
Legendary Producer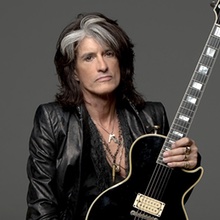 Joe Perry
Guitarist – Aerosmith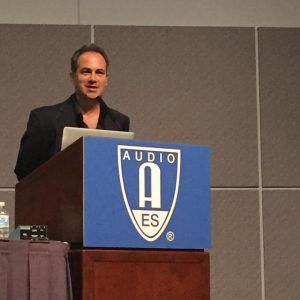 John Krivit
Past President, Audio Engineering Society
100% Satisfaction Guarantee
Don't wait to get your hands on this amazing content. You can buy this course right now for only $77. If for any reason you don't feel that your mixing has improved after watching this course, simply shoot us an email within 30 days and we'll give you a full refund, no questions asked.
Frequently Asked Questions