ACHIEVE HARD-HITTING ROCK MIXES ON A HYBRID SETUP
What You'll Learn
Mixing In Real Time – Watch Every Move!
Look over the shoulder of Award-Winning engineer David Gnozzi, as he mixes this song from scratch in real time.
No secrets, no shortcuts: You get to see his exact workflow, understand the reasoning behind his decisions and learn every single technique he uses along the way. This course lets you see right into the mind of an accomplished mixer.
The Best Of Both Worlds: Hybrid Mixing
Over the last few years, there has been vivid discussion about analogue and digital mixing.
The fact that opinions are so divided about this topic simply means there are advantages and drawbacks for either method.
In this course, David shows you how to get the best of both worlds: by using a hybrid mixing setup!
Learn how to use a few select pieces of hardware to add warmth & saturation to your digital mixes and make them feel larger than life!
Create A Wall of Sound: Electric Guitars
Massive guitar riffs are the heart of every Rock track.
However, you can easily run into trouble when layering multiple parts: Have you ever ended up with a washed-out mess, that lacks the definition and energy you're looking for?
Don't worry, we've all been there! Today, you can make these issues a thing of the past.
Discover how to process your guitar sounds so that each part blends perfectly, while still having its own space in the mix.
Mix In-Your-Face Rock Vocals
You already know that vocals are the most important part of the mix:
If people fall in love with the vocal, your song will be stuck in their playlists forever!
David shows you the techniques he uses to:
1. Enhance the energy and passion of a vocal performance
2. Keep your vocals present in a dense Rock mix
3. Add dimension and a live feel without sacrificing clarity
Achieve A Powerful Low-End
It's been said: 'In mixing, the low-end is what separates the men from the boys.'
We agree! Learn how professional mixers manage their low-end to achieve massive punch, definition and energy.
Craft Massive Drum Sounds
If the Kick and Snare aren't punching you in the chest, it probably isn't a Rock record!
Learn how to make live drum recordings sound powerful and 3-dimensional and blend in samples to add punch, energy and a modern feel to your drum sound.
Learn not just the how, but why
Learning new mixing techniques and tricks is great, but the important question is:
How, when, and why should you use them?
David explains the reasoning behind every mixing moves he makes, so you can apply the same principles to your future mixes. – And achieve great results every time!
Impact & Loudness
Masterbus Processing is crucial, especially in Rock. If you get this part wrong, you can easily ruin an amazing mix within 20 minutes.
Learn how to take your mix to a competitive loudness, so it can stand up next to any commercial release. – Without losing the impact and energy you've worked so hard for!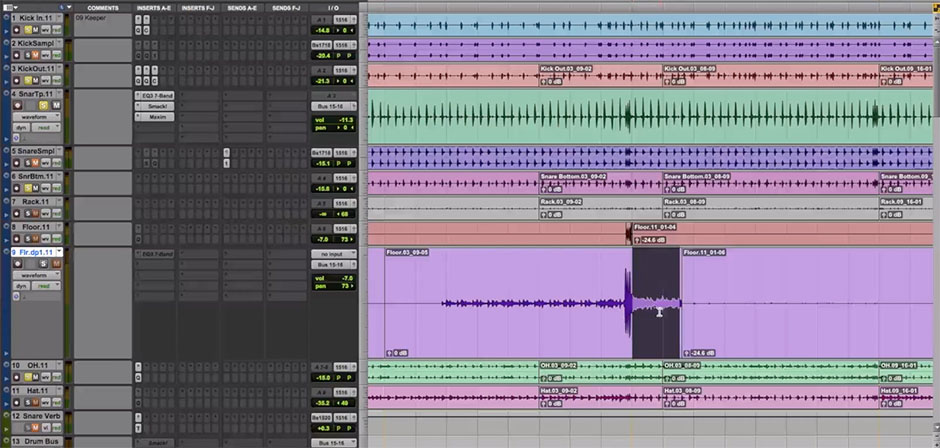 Professional Multitracks To Build Your Resumé
If you're looking to establish yourself as a sought-after mix engineer, it's essential to build an impressive resumé to show off your skills. – And the first step to a great mix is a great recording!
That's why we're including ALL MULTITRACKS of 'Meet Me At The Whiskey' by Stonebreed with this course.
Follow along with every step of David's mixing process, mix this song for yourself and add it your resumé to attract new clients to your studio.
01 Session Overview, Mix Prep & Routing
02 Gain Staging, Adjusting Phase, Balancing The Mix & Basic EQ
03 Mixing Bass & Guitars Pt1
04 Setting Up The Mix Bus, Mixing Strings & Guitars
05 Mixing The Acoustic Drum Tracks
06 Enhancing Drums With Samples
07 Blending Samples Pt2
08 The Art Of Snare Reverb
09 Mixing Lead Vocals (Analogue Compression)
10 Vocal Effects
11 Additional Guitars & Solos
12 Background Vocals & Gang Vocals
13 Finishing The Mix: Automation
14 Band Recall Notes
15 Mastering
16 Thank you
What people are saying about our courses
I swear the most I've learned about mixing is from mastering engineers. This is the best video you've done in my opinion! Thanks Warren!
Vocals being the king of the song, it was always tricky for me to get them right – especially when you have multiple stacks of adlibs. This tutorial really helped me out by seeing the vocal chains step by step and the thought process behind every decison. By following the techniques I've learned from this course my vocals are sounding a lot more polished and professional.
David Gnozzi is not your average engineer. Located in Los Angeles, California, David Gnozzi, platinum mix engineer, producer, and host of the Youtube Channel MixbusTv is considered one of the most technically savvy modern mixing engineers, available for full productions, vocal production, mix and mastering. Rock, metal, pop, hip-hop, electronic music. David's teachings changed the way of mixing for hundreds of thousands people, a quick Google search will show how highly regarded David is among both upcoming and aspiring engineers and those at the top in the music industry. He moves seamlessly from EDM to Hip Hop, Trap Metal, Ballads and Pop. His client list is as diverse as his skills. David also discovered, developed and realized the full production of upcoming superstar Bella Kelly ("Throat" at 730K views, Heartbreak Motel 1M+) a 2x platinum album with McSolaar, and numerous charts with artists from all over the world. Every mix or production David works on is one of a kind gem. Tutor at ProMix Academy, collaborating with numerous leading pro audio companies, such as EVE Audio, MOTU, Heritage, Wes Audio, SSL, McDSP, Empirical Labs, Softube, Waves, UVI, and many more for official "how to's" videos, consultant and promo campaigns. David Gnozzi's credits include: McSolaar, Ministry, Ryan Shuck (Orgy, Adema, Julien-K), Bella Kelly, Monte Pittman (Madonna), Brooke Colucci, Raygun Romance, Ty Oliver (Powerman 5000), Sammi Doll (IAMX), Ladytron, Felix Da Housecat, System Syn, Danny Blu, Daniel Graves (Aesthetic Perfection), Mad Gallica, Street Sects, Lizzy Jeff, Kaos India, Dustin Coffman (Glassing), Seb Alvarez (METH), Hellfire Society, Syndey Valette, The Nest, Levysill, Stonebreed Full list of credits: https://bit.ly/39tSHhQ
Learn More
Endorsed by Legends and Pros Alike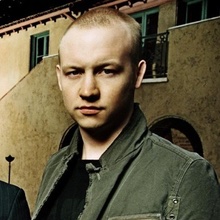 Issac Slade
Singer/Songwriter The Fray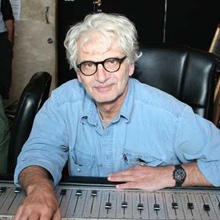 Jack Douglas
Legendary Producer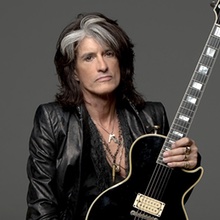 Joe Perry
Guitarist – Aerosmith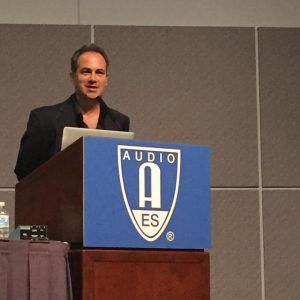 John Krivit
Past President, Audio Engineering Society
100% Satisfaction Guarantee
When trying something new, there's always risk involved. But the bigger risk is often NOT doing anything at all!
Even the best engineers in the industry keep learning on a daily basis – it's THAT important!
And in the end, all you really care about is your music, right?
So I ask you: What is the bigger risk? Not taking this course and having your mixes stagnate over the next few months, or spending a few bucks to learn new concepts that could change your music forever?
However, we want to make 100% sure that you can only gain from this purchase. So we're including a 30 Day Money Back Guarantee for you! You can pick up this full course right now.  If it doesn't help you take your mixes to the next level we'll give you a full refund, no questions asked. You can even keep the files.
Frequently Asked Questions