CRAFT AN EGDY, IN-YOUR-FACE PUNK RECORD
CAMERON MIXES A MODERN PUNK SONG USING ONLY STOCK PLUGINS & EXPLAINS HIS PRODUCTION AND RECORDING PROCESS BEHIND THE SONG.
As Mixers and Producers, or Home Studio Recordists, we're often unsatisfied with the sound of our mixes.
– Why? Because we're perfectionists, and we have great taste!
So we look for a solution: How can we achieve powerful mixes with with the space, clarity and definition we imagine?
Often times, the answer we find is simple:
'You need to get this plugin, this microphone, this piece of outboard gear. It's pure magic!'
So you go out and spend 100s – or even 1000s – of dollars on new equipment. And guess what: Does it make your mixes sound better? Yes, probably a little. But does it fix all of the problems you had in your mix?
– Heck no!
3rd party plugins and outboard gear sound great and if applied correctly, they can give you the extra 10-20% of sparkle that you were missing.
But what about the other 80%?
The other 80% are you mixing chops: Having a clear understanding of which mixing moves to make and more importantly WHY. That's what will actually make the difference in your music!
You see, your favorite mixers don't only have better equipment than you, most of them have 10-20 years more experience! They understand mixing and recording on a deeper level, because they have done it a billion times.
Thats exactly we we created Mixing & Producing Punk: Grammy winning producer/mixer Cameron Webb shows you how to get an hard-hitting Punk Rock mix using only stock plugins! You'll learn how to turn out powerful mixes by making the right mixing moves and creative choices – not by using the most expensive equipment.
So pick up this course and take your creativity and mixing skills to the next level today!
Learn not just the how, but why
Learning a bunch of mixing techniques and tricks is great, but the important question is: How, when, and why should you use them?
Cameron shows you every single mixing move he made and explains the reasoning behind his decisions. Learn his workflow, philosophy and in which order he applies his processing to achieve powerful mixes.
Huge Mixes Using Stock Plugins
Is it possible to achieve great sounding mixes without expensive gear? Cameron says: 'I can do it, no problem!'
And in this tutorial, he teaches you how!
Learn how to use your stock plugins to their full potential and master everything from basic mixing concepts, like EQ and Compression to advanced techniques like Automation, Bussing, Creative Effects and more.
Production & Working with Bands
If you ask any experienced producer how to achieve a great mix and they'll tell you: 'It's all in the production, recording and performances.' If you can get the front end right, mixing will be a blast.
Cameron gives us a full breakdown of his production and explains the arrangement and creative choices. He walks you through his studio and recording setup and shares his philosophy behind working with bands and making them comfortable to get the best performances.
DOWNLOAD THE MUTLITRACKS & MIX THIS SONG
We've included the multitracks so you can mix the song for yourself. We've also included a license for you to use your mix on your website or portfolio to help you grow your mixing business.
What people are saying about this course
'For a long time I really struggled to get everything to sit well in a dense mix, but watching these guys go through each track step by step really showed me the problem areas in my mixes and I was able to go back and fix them.
I´m now much more confident in my skills as a mixer.
After being a member of Pro Mix Academy for only a few months, my mixes are sounding much better and more professional. I´m able to get more work and mix songs for various artists by using the songs as pieces in my portfolio."
Clayton A., Producer/Musician/Artist
"The tips and tricks that I learned allowed me to save a home recorded mix I was ready to give up on.
The easy going delivery also makes it easy to digest the information they're giving you and sit through hours of tutorial at a time."
Sam K., Producer/Engineer
Producer and mixer Cameron Webb has worked with multiple platinum selling artists including Motörhead, Sum 41, Kelly Clarkson, Megadeth, Limp Bizkit & Jack Johnson. In 2004, he won an Grammy award for engineering due to his work on Kelly Clarkson's album "Breakaway." Cameron has been Motörhead's producer and mixing engineer…
Learn More
Endorsed by Legends and Pros Alike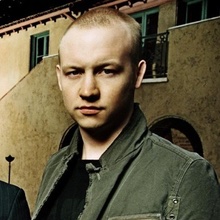 Issac Slade
Singer/Songwriter The Fray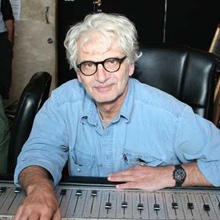 Jack Douglas
Legendary Producer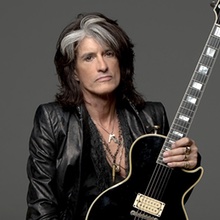 Joe Perry
Guitarist – Aerosmith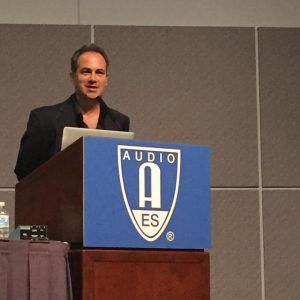 John Krivit
Past President, Audio Engineering Society
100% Satisfaction Guarantee
Don't wait to take your mixing to the next level. You can buy Mixing & Producing Punk with Cameron Webb right now for only $47. If for any reason you don't feel that your mixing has improved after watching this course, simply shoot us an email within 30 days and we'll give you a full refund, no questions asked.
Frequently Asked Questions