Make The Musical Vision You In Your Head
A Reality
No matter if you're a producer, home studio recordist or mixing engineer, there's one thing we all have in common:
Great taste in music!
We've got a clear vision for every song we work on: We know exactly how we want it to sound and what vibe we want to create, in order to make it a hit.
Which makes it even more frustrating, when we're unable to achieve the sound we hear so clearly in our head!
Do you know this feeling?
It sucks…and sometimes, it can make you wonder if you're talented at all.
Unfortunately, Mixing isn't easy and can become quite confusing: Not only are there 1000 different ways to mix a vocal, but every move you make in one area will affect the rest of the mix.
So what should you do? Is there a way out of this predicament?
Well…I've got news for you!
Great taste is the ONLY thing that matters, the technical skills can be learnt.
You already have the taste, so you're on the right track! What you need to do is aquire the skills to bring your musical vision to life.
How?
By adapting the workflow & techniques of accomplished pros!
They've already spent decades perfecting their craft and mixed tracks spanning all genres and scenarios.
There's no need to re-invent the wheel: By using their knowledge and experience, you can cut your learning curve in half and finally make the music you've been dying to create.
Learn from Grammy-Winner & Multi-Platinum Mixer Bob Horn
(Timbaland, Usher, Nelly)
In this course, you have the opportunity to rip off the techniques of one of the most sought after mixers in the industry. With over 15 years of experience, Bob has worked with legendary artists, such as Jay-Z, Timbaland, Brandy, Akon and many more.
Discover Bob's secrets, as he mixes an Pop/R&B from start to finish
– right in front of your eyes. Understand his workflow, which techniques he uses and discover the thought process behind every move
The best part?
Bob mixes purely in the box using plugins only, which means you can achieve the same results in your home studio!
Let me ask you: What is it that you really want?
To create music that you're proud of and that can be enjoyed by thousands and thousands of fans. – And make a living doing what you love.
Pick up this course and leave your mark in music history!
What You'll Learn
A proven system to craft pro mixes
The fact that you're on this page shows that you're passionate about your music. You're doing everything in your power to take your sound to the next level: Watching Youtube videos, reading blogposts… and learning every trick you can get your hands on.
The thing is: Most of these videos only cover ONE specific technique without giving you much insight into the bigger picture.
When and why should you use these techniques in a mix?
What's the thought process that allows you to make the right decisions and get great results at every stage of the mix?
What you really want is a system that allows you to take the sound that's in your head and make it come out of the speakers.
A system that allows you to work quickly, so you can make creative choices instead of worrying about the technical.
In over 15 years of working as a pro mixer, Bob has developed such a system. And he's sharing it with you! 
See how Bob approaches a mix in real time and makes decisions on the fly, learn which instruments to start with and in which order to arrange your plugins to craft the perfect sound.
Craft Pristene R&B Vocals
If you want to craft a chart-topping song, a great vocal sound is key: Vocals are what people connect with and what makes them listen to a song on repeat.
Bob is a true master of mixing vocals and with tutorial specifically, he lays a huge focus on vocal mixing.
You'll learn how to mix a groovy, vocal-driven R&B track that stands out on the radio and understand how to stack multiple layers of backgrounds, so they fill out the stereo image and make you dance.
Energetic Drums That Draw People To The Dance floor
An energetic and grooving beat is the foundation of any successful R&B song. It sets the vibe of the track and makes people dance!
Learn how to use Compression, EQ, Saturation and FX to bring the groove of the song to life and discover how to mold electronic elements, loops and live drums into massive drum beat that jumps out of the speakers.
Achieve A Powerful Low-end
What separates an amateur sounding mix from a professional one? Many will say the low end is a big part of it.
We agree!
Learn how to skillfully blend kick, bass and synths to form a powerful, yet controlled low-end that works well in the club as well as the radio.
Bonus: Mastering Session with Alex Deyoung
Get a behind the scenes look, as professional mastering engineer Alex Deyoung masters Bob's mix.
Understand what it takes to make your songs compete on the Radio, Spotify and other platforms.
Mixing Workflow
EQ & Automatic EQ
Mid-side EQ
Compression
Parallel Compression
Multiband Compression
Mid-Side Compression
Transient design
FX: Reverb, Delay & Widening
De-essing
Sub Groups & Bussing
Dealing with phase
Creative Mixing: Adding Production Elements
Triggering & sample alignment
Automation
Saturation/Distortion
Master-bus Processing
Mastering
Multitracks to Build Your Resume
We've included the multitracks so you can mix the song for yourself. We've also included a license for you to use your mix on your website or portfolio to help you grow your mixing business.
What people are saying about this course
For a long time I struggled to get everything to and sit well together in a mix, however after watching this tutorial I identified he problem areas in my mixes and I was able to go back and fix them. My confidence has grown leaps and bounds as a mixer.
After only a few months of being a Pro Mix student, my mixes are sounding much better and far more professional. The songs have grown my portfolio and I'm finding more and more work as a mixer.
Jason G. Producer/Engineer/Mixer
This is really inspiring to make music!!! The information is excellent!!!!
Bob Horn has mixed for multiple grammy award winning artists as well as some of the industries' most famous including Usher, Timbaland, Lupe Fiasco, Brandy, Akon, Ne-Yo, Brian Culbertson, Nelly, Macy Gray, Everclear and more. In 2013, Bob won a latin grammy for mixing Beto Cuevas' album "Transformación."
Learn More
Endorsed by Legends and Pros Alike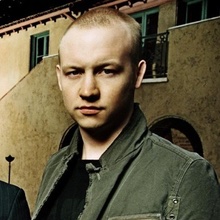 Issac Slade
Singer/Songwriter The Fray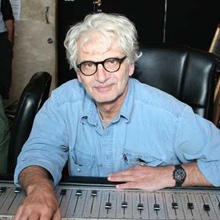 Jack Douglas
Legendary Producer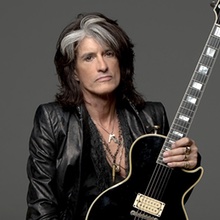 Joe Perry
Guitarist – Aerosmith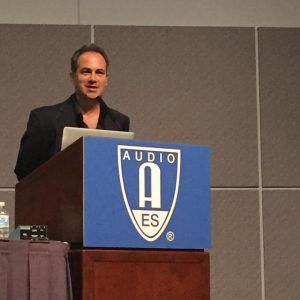 John Krivit
Past President, Audio Engineering Society
100% Satisfaction Guarantee
Don't wait to get your hands on this amazing content. You can buy this course right now for only $57. If for any reason you don't feel that your mixing has improved after watching this course, simply shoot us an email within 30 days and we'll give you a full refund, no questions asked.
Frequently Asked Questions