Mix A Song By A-List Musicians
And Songwriters
The first step to building a career as a Mixer is to create an impressive portfolio to showcase your skills.
However – especially when first starting out – you will often work with inexperienced bands and sub-par recordings, which have you fixing mistakes instead of getting creative with your mix.
That's why we're providing you with a song featuring some of the world's best musicians and songwriters, so you can show off your true potential as a mixer!
The Lickerish Quartet's latest single 'Lighthouse Spaceship'
The Lickerish Quartet consists of three former Jellyfish members Roger Joseph Manning Jr. (Keyboardist/Singer/Songwriter), Eric Dover (Guitarist/Singer) and Tim Smith (Bassist/Singer/Songwriter).
After producing two critically acclaimed albums with the cult-rockband Jellyfish, Roger Manning went on to tour with Beck, Jay-Z, Blink 182 and Johnny Cash, while Eric Dover found his new home as a frontman for Slash and guitarist for Alice Cooper.
Tim Smith's career development was equally amazing: he managed to claim a spot in Sheryl Crow's band in 1996 and has been touring and recording with her ever since.
Recently, the 3 band members have reunited and teamed up drum virtuso Jeremy Stacey (Sheryl Crow, Joe Cocker), to revive the Classic Rock sound which Jellyfish was famous for:
With a heavy dose of '70s vibe, incredible Queen-like vocal harmonies (Brian May was actually a fan!) draped over jangly electric guitars and exceptional bass grooves, their arrangements and performances are second to none.
Today, YOU have the chance to get your hands on these recordings.
Mix a song by the industries Crème de la Crème, add it to your portfolio and entice new bands to work with you!
But that's not all: You'll have world-class Mixer Ken Sluiter (James Blunt, Weezer, Augustines) walk you through every step of the mixing process!
Keep reading to find out more below…
What You'll Learn
Learn Not Just The How, But Why
Watching Youtube tutorials and learning new techniques is great, but it can become confusing and overwhelming if you're missing a plan, a strategy to approach your mixes. Only by understanding the WHY behind every mixing decision you'll be able to really grow as a mixer.
Create The Classic Rock Sound – Using Plugins
When we think about classic Rock records, we think: Warmth, full bodied guitars and powerful yet smooth drums. All of these characteristics are usually achieved by mixing on Consoles and using state-of-the art analogue equipment – which almost nobody can afford!
This course shows you that this doesn't have to be the case: Ken mixes this song purely in the box, using affordable plugins only. And shows you how you can create the classic Rock sound in your Home Studio!
Huge Drum Sounds – Without Samples!
If the drums aren't punching you in the chest, it probably isn't a Rock record! Learn how to shape live drums to sound lush and spacious, while adding the punch you need to create a highly energetic and funky mix.
Achieve Smooth Vocals & Harmonies
Creating an amazing vocal sound is the most important task of an engineer. Especially when working with incredibly talented singers such as the Jellyfish members, you better bring your a-game!
Learn how to establish a smooth and present lead vocal sound, and add special processing to your harmonies to take your mix into another dimension.
Multitracks to Build Your Resume
We've included the multitracks so you can mix the song for yourself. We've also included a license for you to use your mix on your website or portfolio to help you grow your mixing business.
Achieve A Professional Sound Using Plugins
I'm sure you've listened to some of your favourite records before, thinking:
'Dangit, I wish I could achieve that sound at my homestudio!'
Unfortunately, most of us don't have the wonderful (yet crazy expensive!) analogue equipment of high-end studios at our fingertips.
So… can we ever get close to the sound of these amazing records?
– We absolutely can!
In fact, there are several professional mixers who have moved from mixing on large format consoles and racks packed full of the best outboard equipment to mixing purely in the box. 
Voluntarily… and they're having major success with it!
Among these mixers are some of the biggest names in the industry, such as Neal Avron, Dave Way, Andrew Scheps, as well as your mentor in this course: Ken Sluiter.
Over the course of his career, Ken has worked alongside a plethora of legendary producers and engineers, such as Andrew Scheps,  Joe Chiccarelli and Jim Scott and engineered for a staggering list of talented artists, such as James Blunt, Weezer, Augustines, Ok Go, Heart and Marc Almond.
In his new course, Ken lets you in on his secrets and teaches YOU how to create amazing sounding records using the gear you already own.
Look over his shoulder as he walks you through his entire mixing process from start to finish and explains every step and along the way.
Find out how to mix punchy live drums, bring about full-bodied bass tones, mix funky guitar riffs, and create a smooth 70s vocal sound with intriguing harmonies, that'll leave your listeners begging for more.
The best part? You don't need ANY expensive gear to be able follow Ken's process.
In fact, he mainly uses the Slate Digital Bundle, which is among the most affordable collections on the market!
So what are you waiting for?
Pick up this course, make Ken's workflow your own and start turning around amazing mixes today:
What people are saying about this course
I swear the most I've learned about mixing is from mastering engineers. This is the best video you've done in my opinion! Thanks Warren!
This is really inspiring to make music!!! The information is excellent!!!!
Ken Sluiter is a recording engineer, producer, and mixer out of Chicago. After working with hundreds of bands in his hometown, Ken moved to Los Angeles in 2003, where he worked alongside legendary producers and engineers, such as Andrew Scheps, Greg Fidleman, Joe Chiccarelli and Jim Scott. Fast forward, Ken's…
Learn More
Endorsed by Legends and Pros Alike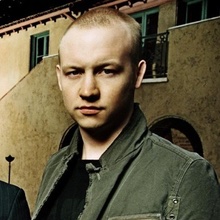 Issac Slade
Singer/Songwriter The Fray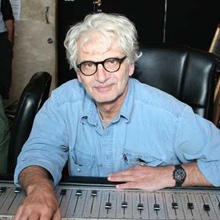 Jack Douglas
Legendary Producer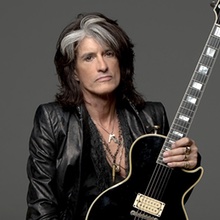 Joe Perry
Guitarist – Aerosmith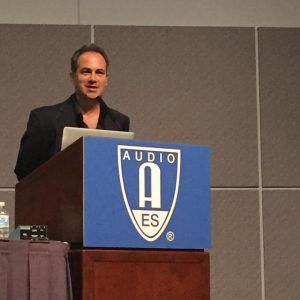 John Krivit
Past President, Audio Engineering Society
100% Satisfaction Guarantee
Don't wait to get your hands on this amazing content. You can buy Mixing in the Box with Warren right now for only $97. If for any reason you don't feel that your mixing has improved after watching this course, simply shoot us an email within 30 days and we'll give you a full refund, no questions asked.
Frequently Asked Questions