Gain An Untainted, Real-world View Of A Grammy Winner's Production Process
When watching pro tutorials, it often feels like their sessions are all rainbows and butterflies.
It seems like they intuitively pick the best mic for each instrument, instantly find the perfect placement, dial in the right settings, and work with musicians who nail their parts on the first take!
Who could ever compete with that?
Well…I'll let you in on a little secret:
In the real world, this process is far less linar. 
The truth is, Grammy Winners are working just as hard as the rest of us to get their sounds.
Their incredible tones are the result of applying acquired knowledge, testing, experimenting… listening… tweaking, editing … and then tweaking again!
But most importantly: They're guiding the band, iron out parts, and inspire musicians to deliver their best performances.
We've created this Masterclass to give you the FULL picture.
Not a 20 minute 'I boosted 200 hz' breakdown after the fact.
An unobstructed view behind the curtain, so you can truly understand what a Grammy Winner's production process looks like.
Filmed over the course of 6 days, our team accompanied legendary Rock producer Cameron Webb (Motörhead, Sum 41, Kelly Clarkson, Limp Bizkit) around the clock, to capture the most intricate details of his production process.
The result?
An all-encompassing, 20-hour class, with 37 dedicated chapters!
You'll get to be a fly on the wall, as Cameron produces, records, edits, and mixes two songs with the Punk/Ska band Bite Me Bambi in a real-world session.
While explaining his thought process and the WHY behind his decisions.
Experience the push & pull between artist and producer, witness how ideas are created, sounds are improved upon, and how everything is tied together with final edits and mixdowns.
If you've ever wondered:
'How the heck are a-list producers getting their amazing sounds?'
Look no further. This is it.
This is your chance to make Grammy winner Cameron Webb's techniques, workflow and mindset your own. And start producing music at the highest level.
Not just in theory. In practice.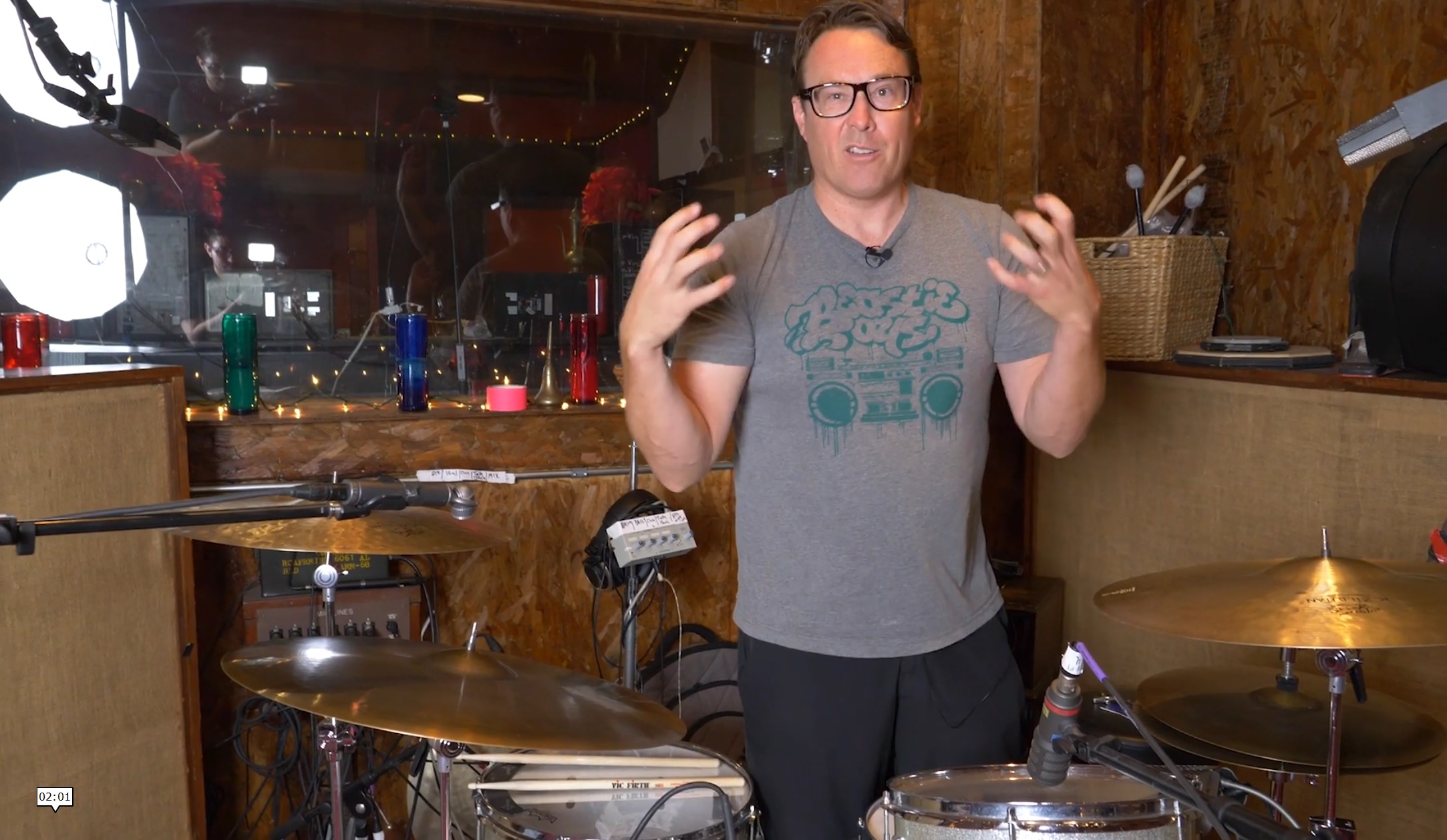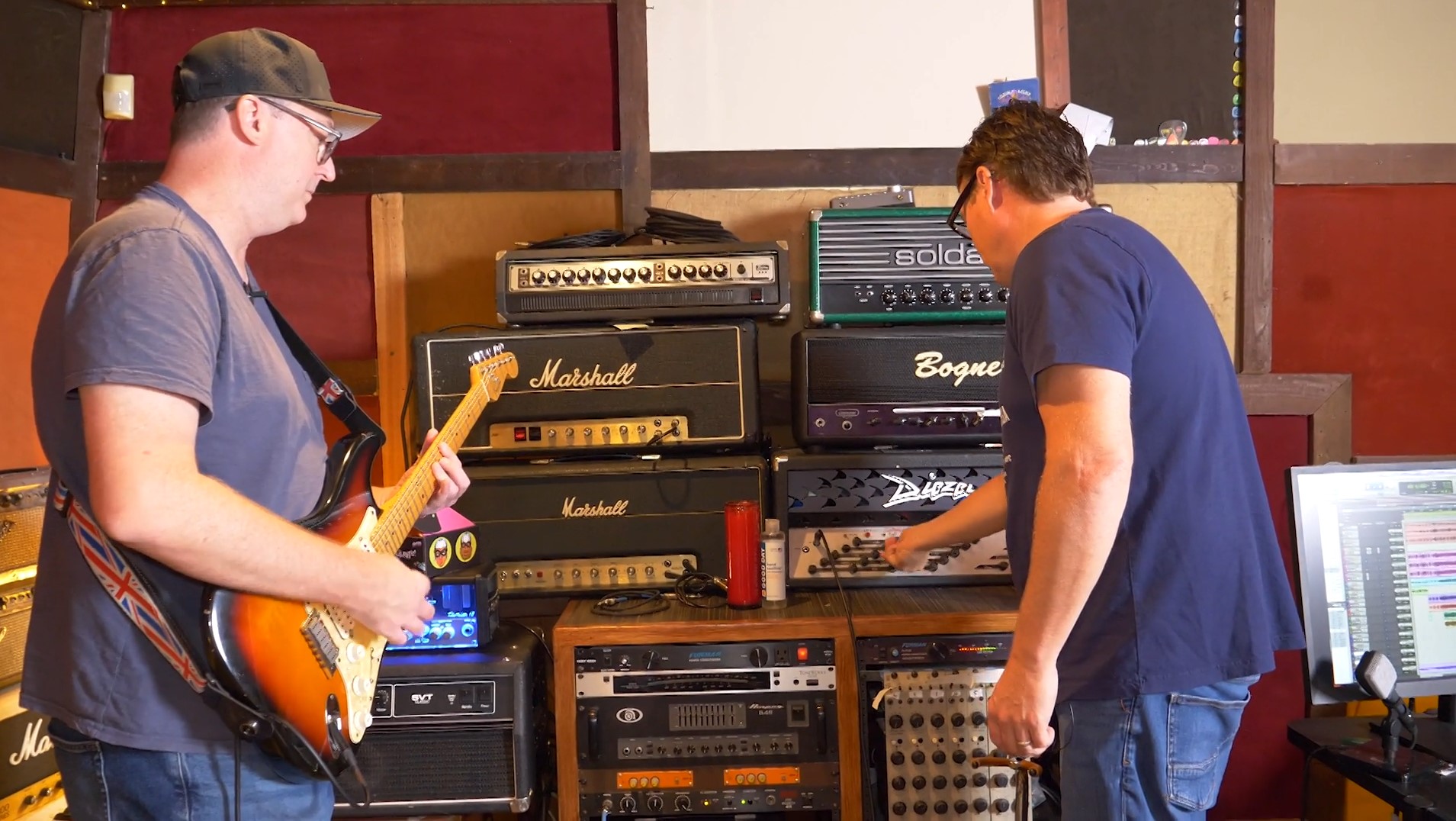 Achieve Mind-Blowing Recordings. Step By Step.
Want to capture recordings that sound so pristine, that all you have to do is pull up the faders, and you're 80% of the way to a final mix?
In this Masterclass, Cameron shows you how to make that happen.
He walks you through his go-to microphones for each instrument, explains miking techniques and signal chains, and tracks the core of the song live off the floor.
– But we're not done yet!
With this course, you're not going to be left with just the initial setup.
You'll learn how to finetune your sound as the production progresses, hone in on the best performances, record overdubs and gradually make your way to the perfect take for each track.
From tuning & recording drums, to dialling in bass and guitar tones, tracking keys, synths, vocals and even a live horn section.
This Masterclass gives you an arsenal of tools, concepts, and a workflow that'll make your future sessions a massive success.
Take Your Recordings Over The Top: Editing
We've already established that great source sounds are the KEY to high-end productions.
That's why Cameron doesn't hesitate to go the extra mile.
He spent 2 full days comping, editing, and vocal-tuning to take his raw recordings from good to the absolute best they can be.
Sit in on the entire process, and discover how to craft top-notch edits that'll make the artist and their music shine.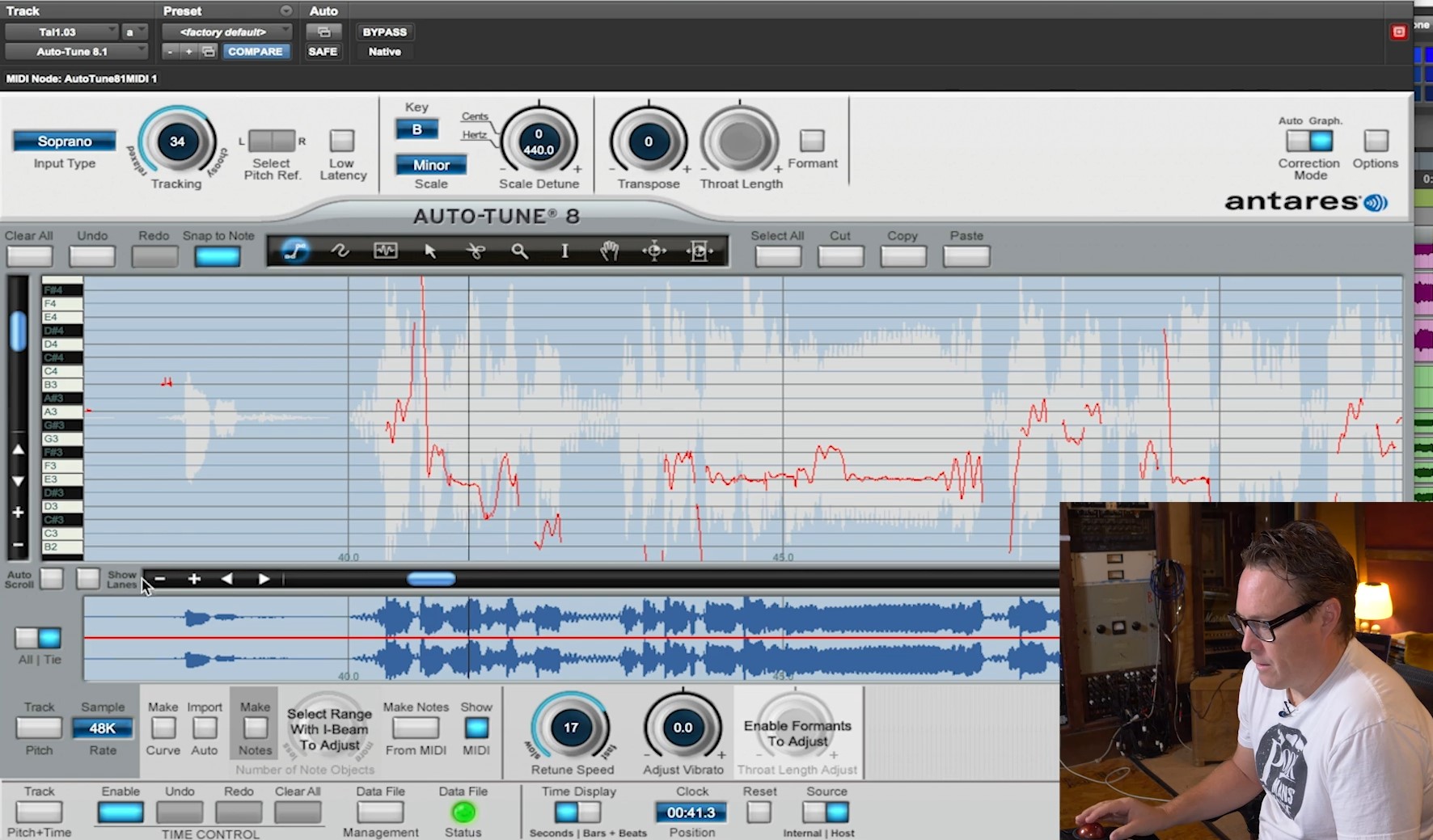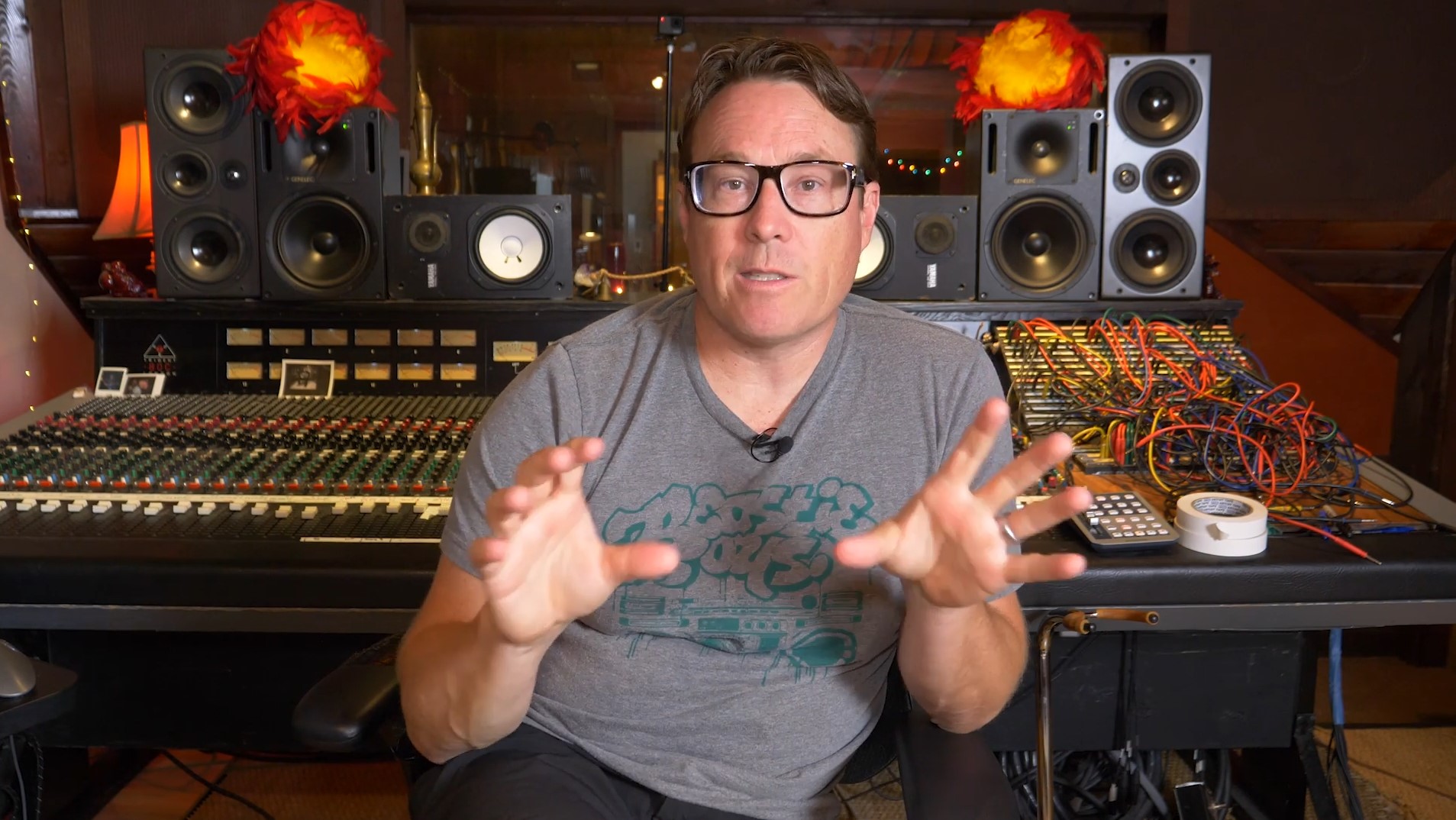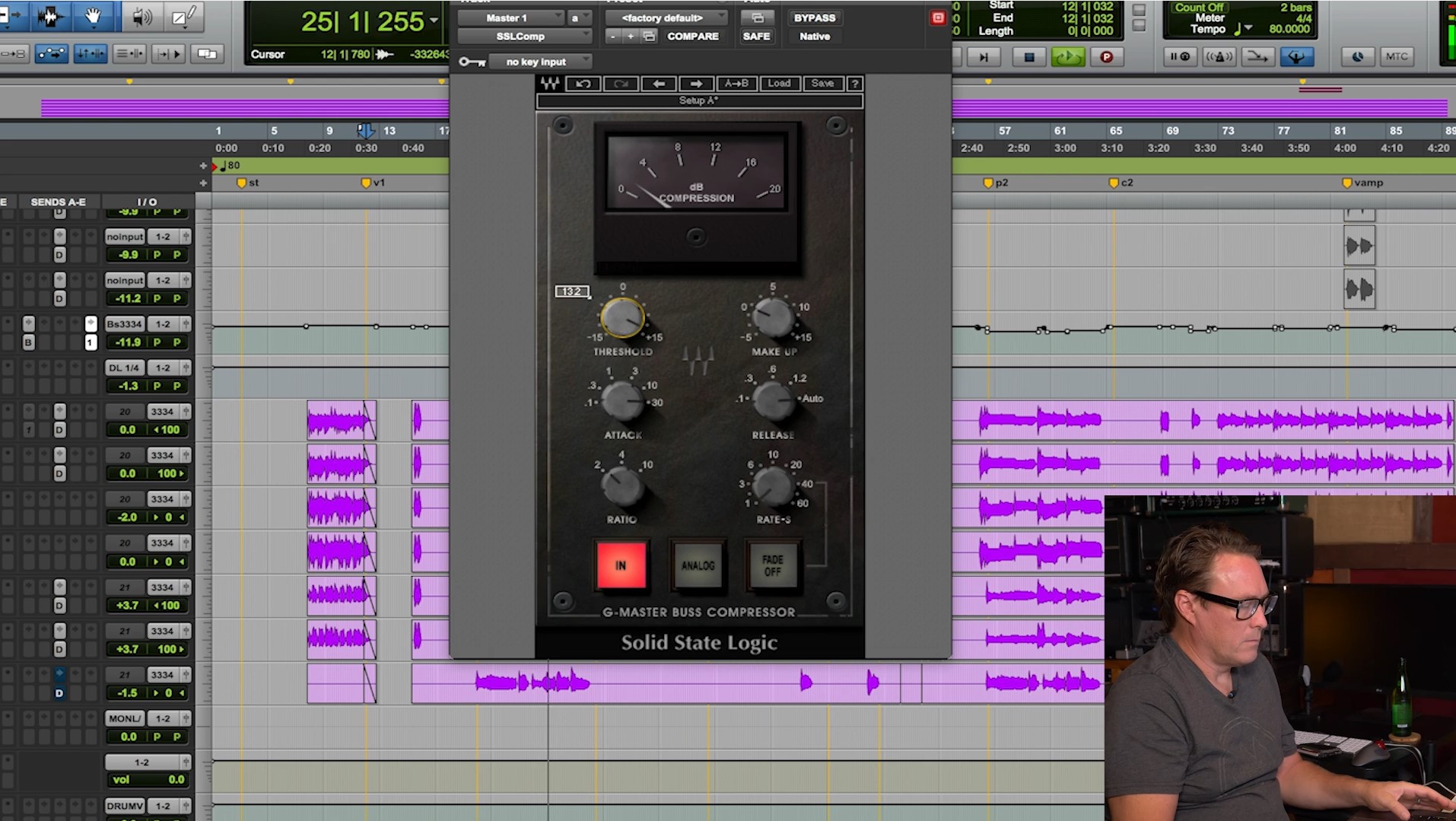 World-Class Mixes Using Affordable Equipment
We often think that we need the latest and greatest plugins, or even outboard gear to craft outstanding mixes.
Cameron is living proof that this is not the case.
He uses very basic and affordable plugins. Some of them stock, some of them 15 years old. Some of them new and available for $50.
And you know what? His mixes sound absolutely incredible!
Inside, you will learn how to use the plugins you already own to achieve amazing mixes as well!
Just like the other chapters, this mixing session is not a cut-up, simplified collection of techniques.
It shows you Cameron's entire workflow. 
From the initial setup, to using reference tracks, mixing in a circular fashion, car tests, receiving and implementing feedback from the artists. – Everything.
Want to become a pro mixer? This is your chance to  learn how to work and think like one!
Create An Inspiring Environment For Your Artists
What's the secret to running highly productive, inspiring sessions, that'll have artists coming back to you over and over again?
Any professional producer will tell you: Studio vibe and people skills.
Making your artists feel safe, appreciated, and inspired is your best bet at creating world-class records that will stand the test of time.
And have bands be excited to work with you!
This Masterclass gives you a real life example on how to run a successful session, how to communicate and collaborate with artists, and establish a creative environment that they'll thrive in.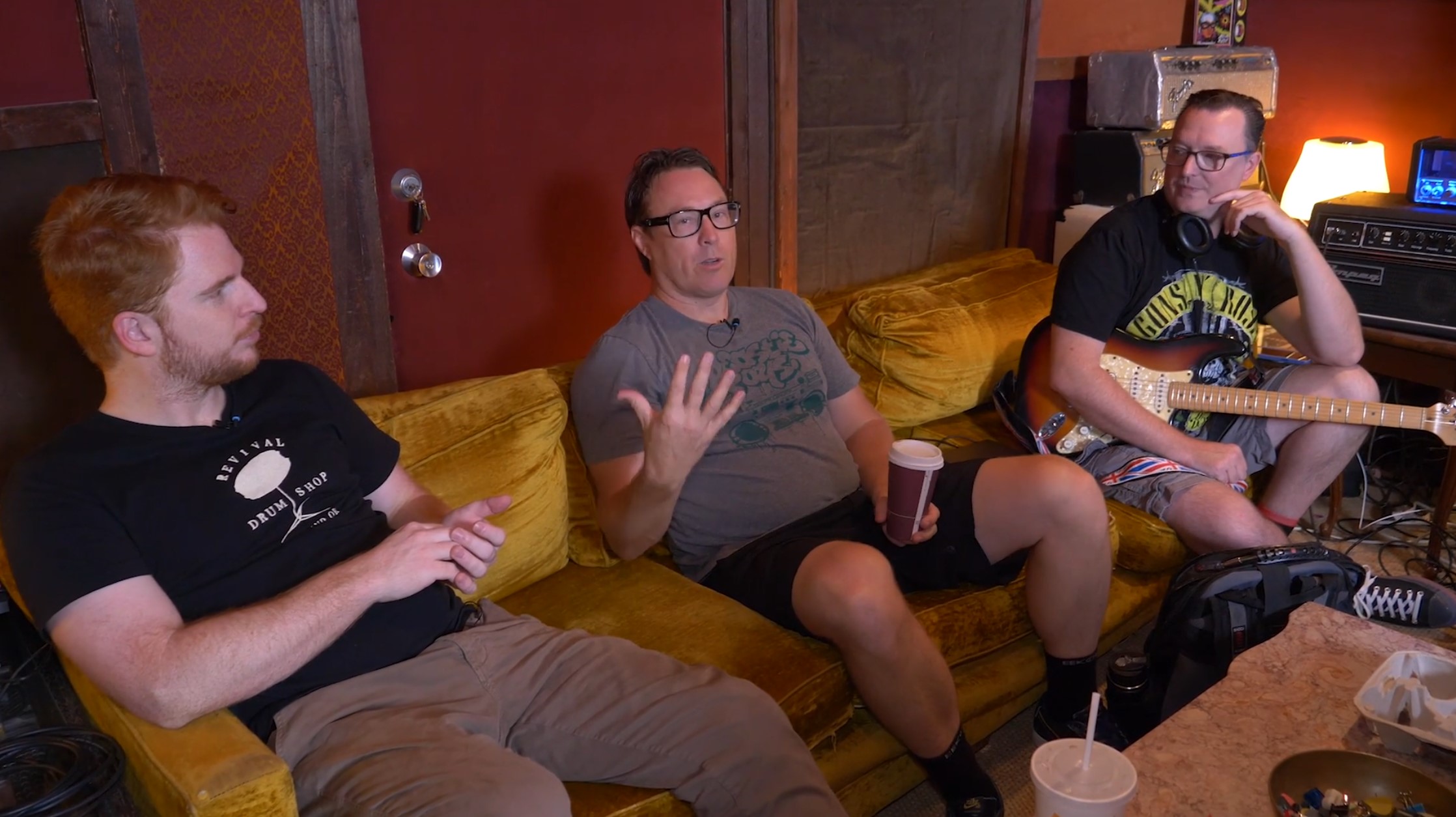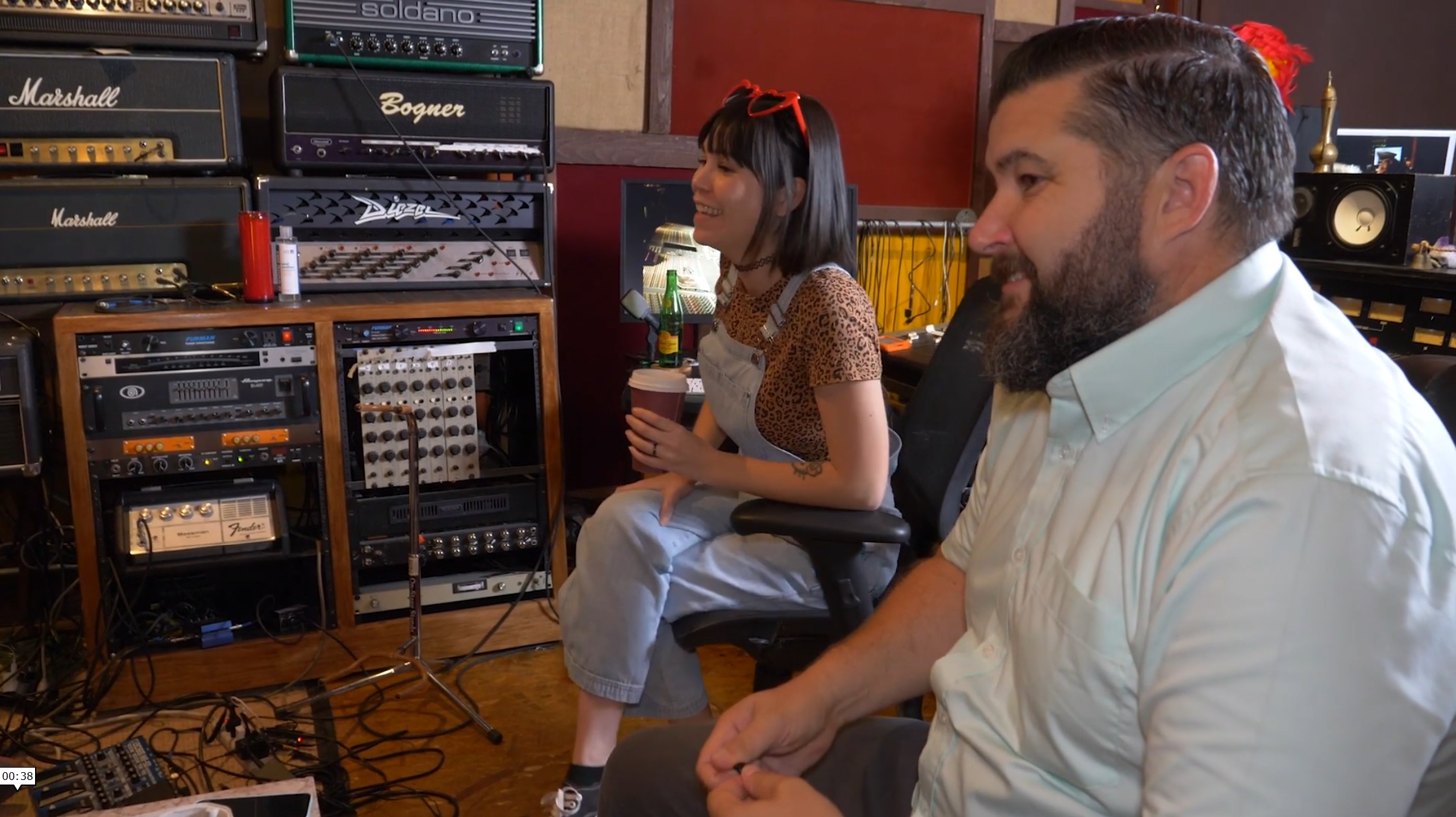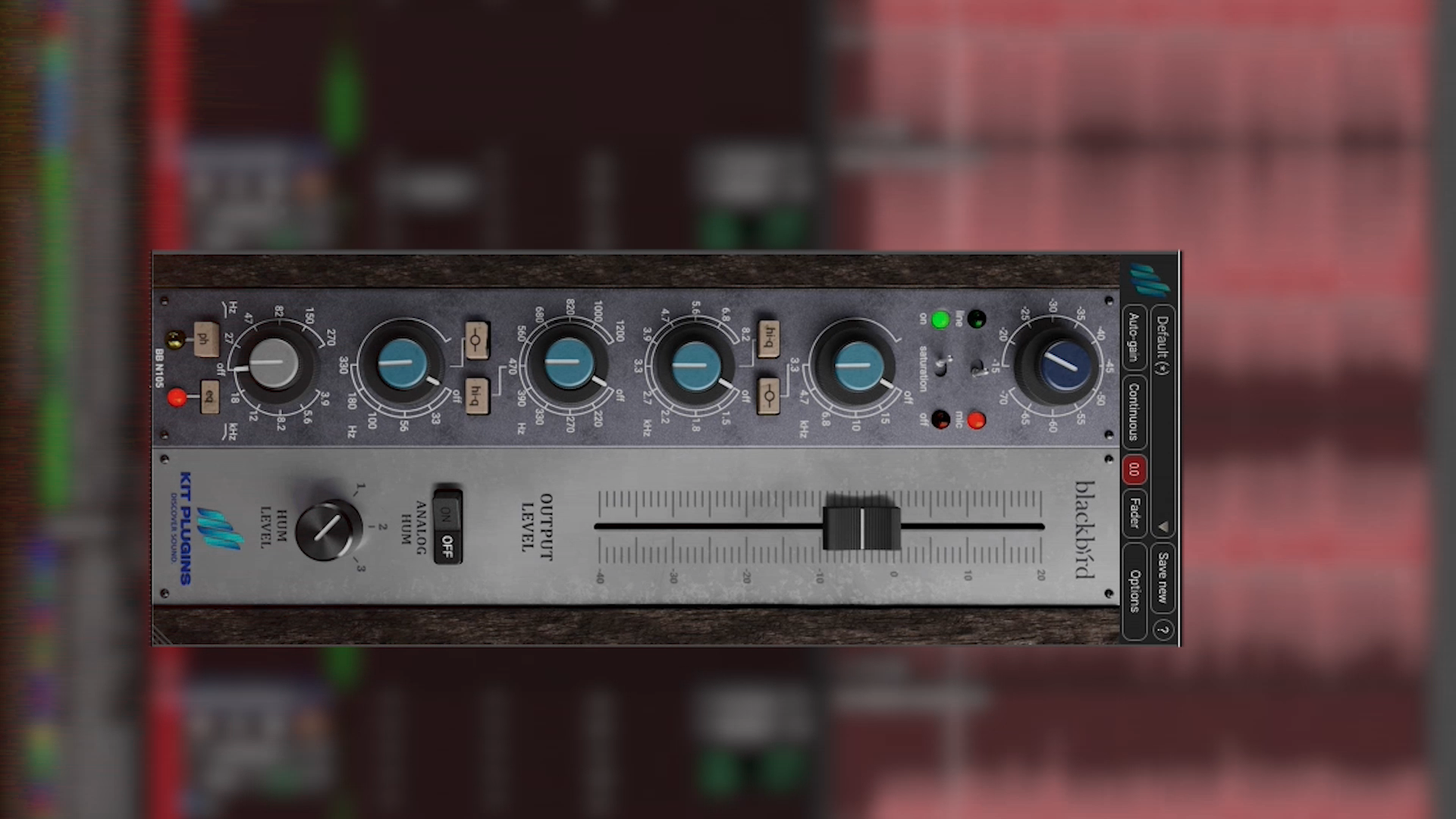 Multitracks Included
If you are looking to establish yourself as an engineer who bands are begging to work with, building a jaw-dropping resumé is key.
We'd like to help with that!
That's why we're including all multitracks of Bite me Bambi's songs
Mall Santa
Let me love you
Download & mix two songs produced by a Grammy Winner, and use your mixes on your resumé to attract new clients to your studio!
With tracks like that on your track record, who could say 'No' ;-)
Producer and mixer Cameron Webb has worked with multiple platinum selling artists including Motörhead, Sum 41, Kelly Clarkson, Megadeth, Limp Bizkit & Jack Johnson. In 2004, he won an Grammy award for engineering due to his work on Kelly Clarkson's album "Breakaway." Cameron has been Motörhead's producer and mixing engineer…
Learn More
Endorsed by Legends and Pros Alike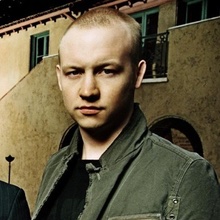 Issac Slade
Singer/Songwriter The Fray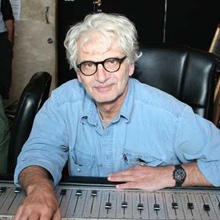 Jack Douglas
Legendary Producer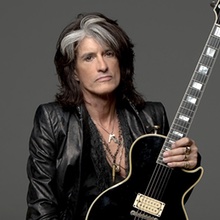 Joe Perry
Guitarist – Aerosmith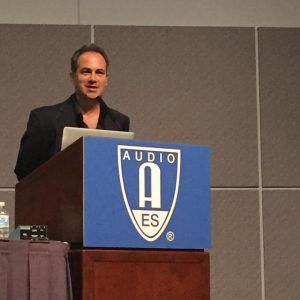 John Krivit
Past President, Audio Engineering Society
100% Satisfaction Guarantee
Don't wait to get your hands on this amazing content. You can buy this 20 hour Masterclass right now for only $147. If for any reason you don't feel that your productions have improved after watching this course, simply shoot us an email within 30 days and we'll give you a full refund, no questions asked.
Frequently Asked Questions