THE ULTIMATE GUIDE TO PRODUCING METAL
Look behind the curtain & discover how a pro-engineer produces a Metal Track from scratch: From Recording all the way to the finished Master.
What You'll Learn
Master Vocal Production
You might say: 'What is so hard about vocal recording?
Put up a good mic and you're golden!'
The fact is: Vocal Production is a true art.
From selecting the right mic, making minor adjustments to the positioning and setting up a great processing chain: There are many little-known techniques that will help you to capture the perfect take. With this tutorial, David lets you in on his secrets, so you can master at vocal production once and for all.
Record Drums That Rattle Teeth – In a Small Room!
Do you own a home studio and can't quite figure out how to capture a huge drum sound?
Then this course is for you!
David shows you the perfect micing techniques to achieve massive drum sounds in a small studio – and teaches you how to enhance them with samples, so your tracks hit as hard as any of your favourite records.
Create A Wall of Sound: Heavy Guitars
Massive guitar riffs. are the heart of every metal track.
However, you can easily run into trouble when layering multiple parts: Have you ever ended up with a washed-out mess, that lacks the definition and energy you're looking for?
Don't worry, we've all been there! Today, you can make these issues a thing of the past.
Discover how to shape guitar tones using a variety of guitars, amps and pedals. And craft your sound so that each part blends perfectly, while still having its own space in the mix.
Achieve Growling Bass Tones
Have you ever had trouble getting your Bass to cut through a dense Metal mix?
-I know I have, it can be quite challenging!
However with the right techniques, it's definitely possible.
Discover to build an amazing Metal bass sound from the ground up: From dialling in amp tones and tracking, to processing the bass in the mix, all the way to Mastering. By applying the concepts shown in this course, you can ensure that your low-end sounds tight and provides the energy you're looking for.
Create A Professional Mix
When mixing Metal, we face quite a few challenges which are unique to the genre:
Super fast double-kick runs that have to hit hard, yet can't clutter up the low-end
Layers & layers of heavy guitars which have to sound massive, without overpowering the drums or vocals
The bass needs to cut through a super dense mix and provide energy and fullness, without interfering with the kick.
In this course, David walks you through a complete mixing session, shows you how to overcome each of these challenges and turn out a radio ready mix!
Mastering: Impact & Loudness
Mastering is crucial, especially in Metal. If you get the Mastering wrong, you can ruin an amazing mix within 20 minutes.
Learn how to take your mix to a competitive loudness, so it can stand up next to any commercial release. – Without losing the impact and energy you've worked so hard for!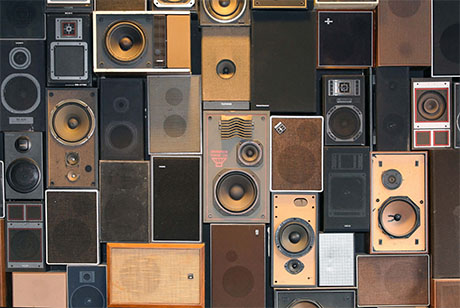 Learn Not Just The How, But Why
Watching Youtube tutorials and learning new techniques is great! However, it can quickly become confusing if you're missing a plan, a strategy to approach your productions.
This course gives you a unfiltered view of the whole Production process: From Recording all the way to Mixing & Mastering – so you can create pro-grade records on a regular basis.
Recording Rap Vocals
Working With Samples
Balancing The Mix
Compression
Parallel Compression
Side-chain Compression
Multiband Compression
EQ
Transient Designer
Reverb
Delays
Special FX
Automation
Tape Saturation
Distortion & Harmonic Exciters
De-Essing
Using Sub-Groups & Aux Tracks
Master Bus Processing
Limiting
Multitracks to Build Your Resume
We've included the multitracks so you can mix the song for yourself. We've also included a license for you to use your mix on your website or portfolio to help you grow your mixing business.
What people are saying about this course
Vocals being the king of the song, it was always tricky for me to get them right – especially when you have multiple stacks of adlibs. This tutorial really helped me out by seeing the vocal chains step by step and the thought process behind every decision. By following the techniques I've learned from this course my vocals are sounding a lot more polished and professional.
This is really inspiring to make music!!! The information is excellent!!!!
David Gnozzi is not your average engineer. Located in Los Angeles, California, David Gnozzi, platinum mix engineer, producer, and host of the Youtube Channel MixbusTv is considered one of the most technically savvy modern mixing engineers, available for full productions, vocal production, mix and mastering. Rock, metal, pop, hip-hop, electronic music. David's teachings changed the way of mixing for hundreds of thousands people, a quick Google search will show how highly regarded David is among both upcoming and aspiring engineers and those at the top in the music industry. He moves seamlessly from EDM to Hip Hop, Trap Metal, Ballads and Pop. His client list is as diverse as his skills. David also discovered, developed and realized the full production of upcoming superstar Bella Kelly ("Throat" at 730K views, Heartbreak Motel 1M+) a 2x platinum album with McSolaar, and numerous charts with artists from all over the world. Every mix or production David works on is one of a kind gem. Tutor at ProMix Academy, collaborating with numerous leading pro audio companies, such as EVE Audio, MOTU, Heritage, Wes Audio, SSL, McDSP, Empirical Labs, Softube, Waves, UVI, and many more for official "how to's" videos, consultant and promo campaigns. David Gnozzi's credits include: McSolaar, Ministry, Ryan Shuck (Orgy, Adema, Julien-K), Bella Kelly, Monte Pittman (Madonna), Brooke Colucci, Raygun Romance, Ty Oliver (Powerman 5000), Sammi Doll (IAMX), Ladytron, Felix Da Housecat, System Syn, Danny Blu, Daniel Graves (Aesthetic Perfection), Mad Gallica, Street Sects, Lizzy Jeff, Kaos India, Dustin Coffman (Glassing), Seb Alvarez (METH), Hellfire Society, Syndey Valette, The Nest, Levysill, Stonebreed Full list of credits: https://bit.ly/39tSHhQ
Learn More
Endorsed by Legends and Pros Alike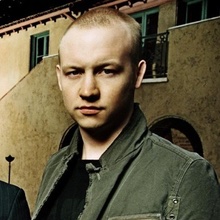 Issac Slade
Singer/Songwriter The Fray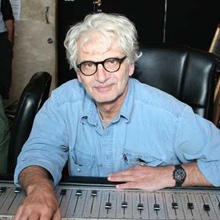 Jack Douglas
Legendary Producer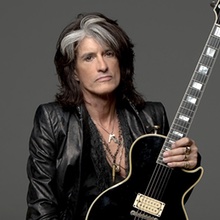 Joe Perry
Guitarist – Aerosmith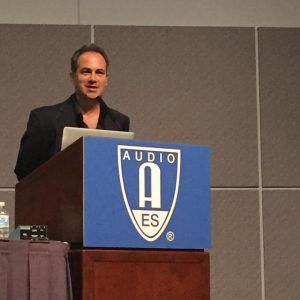 John Krivit
Past President, Audio Engineering Society
100% Satisfaction Guarantee
Don't wait to get your hands on this amazing content. Get this course right now. If for any reason you don't feel that your mixing has improved after watching this course, simply shoot us an email within 30 days and we'll give you a full refund, no questions asked.
Frequently Asked Questions