Discover How Pro-Engineers Achieve Their Amazing Tones
Have you ever watched a mixing tutorial by an a-list mixer and thought to yourself:
'Heck… if I had such amazing recordings to work with, I'd be able to craft a fantastic mix, too!'
Sometimes it feels like they barely have to touch anything to create a polished sounding mix that will top the charts.
And you know what? You're right!
High quality recordings are the foundation of every great mix! Without them, there's only so much you can do to spice things up.
But how to the pros achieve their amazing tones?
In this tutorial, you'll learn how.
Bradley Cook has over 30 years of experience as a producer and engineer under his belt and his resumé speaks for itself:
He's worked with countless amazing bands, such as The Foo Fighters, Queens of the Stone Age, Counting Crows, Isaac Hayes, Ben Harper and many more.
Virtually sit in a session with Brad and see how he works his magic with the band: All the way from choosing the right drumkit, selecting amps and dialing in tones, to microphone placement, signal processing, recording and crafting the final mix!
What makes this tutorial special is that it puts you in a real-life situation. You'll not only learn the technical aspect of recording and mixing, but also understand how to interact with artists and create a positive environment to achieve the best results.
Make the musical vision in your head a reality:
What You'll Learn
Analogue or Digital? Take Your Pick!
Have you ever wanted to know how to work a Tape Machine hear how to compares to digital recordings?
In this tutorial, Brad shows you both sides of the coin:
He records onto Tape, as well as ProTools, lets you hear before and after and cherry picks which tracks will benefit from some smooth Tape Saturation.
By the way: You can replicate his process using tape saturation plugins as well!
Get Growling Bass Tones:
Learn to record bass that cuts through the mix and fills out the low end of the song. With so many ways to shape your bass tone, Brad hones in specifically on creating a growling Rock sound.
Energetic Drum Recordings
Discover Brad's process for not only tracking a live drum kit, but actually producing them to find the prefect sound for the song. Become a fly on the wall as Brad breaks down every mic placement and piece of gear utilized to make the drums fat, punchy and hard hitting.
In-Your-Face Vocals:
Have you ever had trouble getting your vocal recordings to cut through a dense rock mix?
I know I have!
Well…Brad has some amazing tricks up his sleeve to counteract this issue – and he'll let you in on his secrets! Learn how to use a combination of Tape Saturation, EQ and Compression to achieve an in-your-face Vocal sound that stays present at all times – and how to use your equipment to add extra energy without fatiguing the artists voice.
Massive Guitar Tones:
Producing Rock guitars is an art form in itself.
With multiple layers of electric guitars taking up space in the arrangement, it can be easy to end up with a congested mix, that lacks definition, depth and energy.
This tutorial will help you understand how to shape your guitar tones to create a massive wall of sound, while still giving each part it's own space in the mix.
Take Your Song To The Finish Line: Mixing
Bradly walks you though the complete mixing session and shows you how to take a set of well recorded tracks over the finish line.
Rip off his techniques and learn to craft mixes with more clarity and impact, more dimension and depth, that can proudly stand next to anything else in your iTunes playlist.
Choose the right equipment & instruments for the song
Microphone Placement
Gain Staging
Record Digital & To Tape
Signal Processing: EQ, Compression, Saturation & More
Drum Recording
Electric Guitar Recording
Bass Recording
Vocal Recording
Working with artists
Mixing
Masterbus Processing
Multitracks to Build Your Resume
We've included the multitracks so you can mix the song for yourself. We've also included a license for you to use your mix on your website or portfolio to help you grow your mixing business.
What people are saying about this course
Vocals being the king of the song, it was always tricky for me to get them right – especially when you have multiple stacks of adlibs. This tutorial really helped me out by seeing the vocal chains step by step and the thought process behind every decision. By following the techniques I've learned from this course my vocals are sounding a lot more polished and professional.
This is really inspiring to make music!!! The information is excellent!!!!
Bradley Cook brings 30 years' experience as an audio engineer to the table and his résumé speaks for itself: He's worked with countless amazing artists, including Foo Fighters, Queens of the Stone Age, Counting Crows, Isaac Hayes, Ben Harper, Fishbone, and Everclear. Bradley is also the project manager, prototype builder…
Learn More
Endorsed by Legends and Pros Alike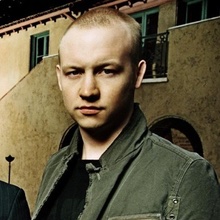 Issac Slade
Singer/Songwriter The Fray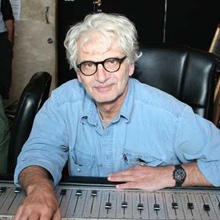 Jack Douglas
Legendary Producer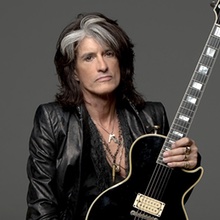 Joe Perry
Guitarist – Aerosmith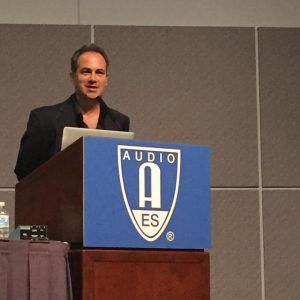 John Krivit
Past President, Audio Engineering Society
100% Satisfaction Guarantee
Don't wait to get your hands on this amazing content. You can buy this course right now for only $87. If for any reason you don't feel that your mixing has improved after watching this course, simply shoot us an email within 30 days and we'll give you a full refund, no questions asked.
Frequently Asked Questions