Capture

Unique Rock Drums

 That Perfectly Fit The Production
Hard-hitting & energetic drums are at the core of every Rock production.
They provide the rhythmic backbone, drive the song, and add INSANE amounts of excitement.
On the other hand, generic parts can take a fantastic production from 'WOW!', to 'Meh… I've heard that one a million times over.'
In this course, Mike Pepe (Taking Back Sunday, Lil Lotus) teaches you how to produce slamming drum parts that highlight the sound of the band and complement your own production style.
Want to learn how to craft professional drum productions?
This comprehensive guide is for you!
Gain an all-encompassing view of the entire production process:
From recording techniques, and working out parts with the drummer, to comping, editing, all the way to crafting a powerful final mix.
Say goodbye to generic drum parts and give your songs the unique sound they deserve!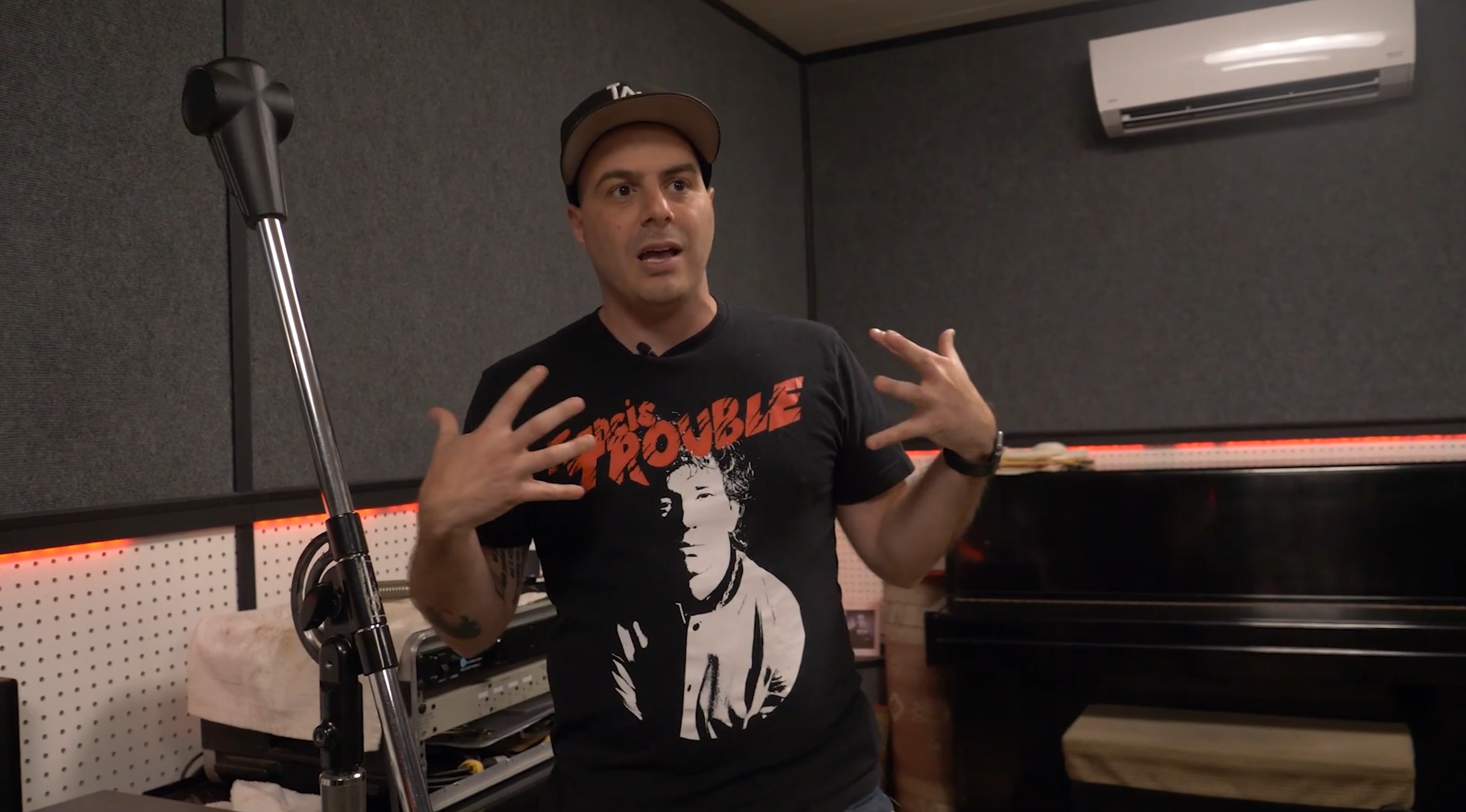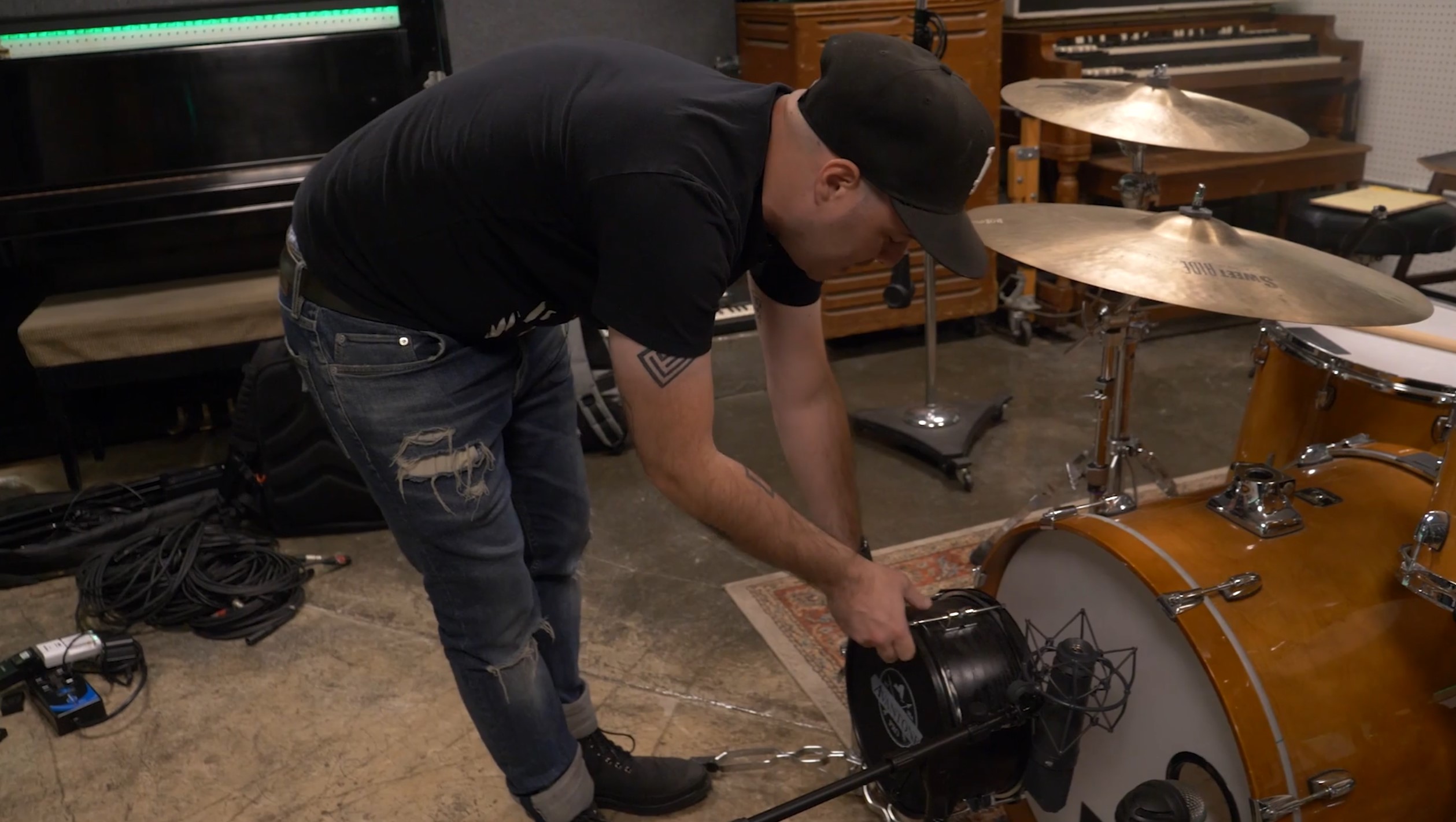 Record Powerful Drums
-The Smart Way!
Capturing a great sound at the source is BY FAR the most crucial part of music production. 
Here, you can shape your drum sound to fit the style of the production right from the get-go.
– And make every step down the line a LOT easier.

With over a decade of experience under his belt, Mike believes in 'working smarter not harder'.
In this course, he teaches you how to record drums with a purpose.

Learn how to consider the drum kit, the sound of the room, the playstyle of the drummer, as well as your musical vision for the song.
– And use these ideas to choose the perfect recording setup!

Discover the secrets behind proper mic selection & technique, get a detailed look at professional signal chains, and learn how to achieve BIG drum recordings in a medium-sized room.
By the end of this course, you'll have adopted a pro's mindset, and walk away with custom-tailored, professional recordings that'll basically mix themselves!
Develop Drum Parts That Hit A Home-Run
At this point, you'll already have set up your recording chains and mics to give you an outstanding sound.
– So that part's covered!
Now, it's time to get into the nitty-gritty.
What parts should the drummer actually play? Which are the perfect grooves and fills, that will enhance the energy and tension of the song?
Watch Mike work with the drummer to figure out the best parts for the song and bring their vision to life.
Take a front-row seat and witness how drum parts are developed and improved upon over 9 takes.
Until both Mike and the drummer feel confident to have found the perfect arrangement!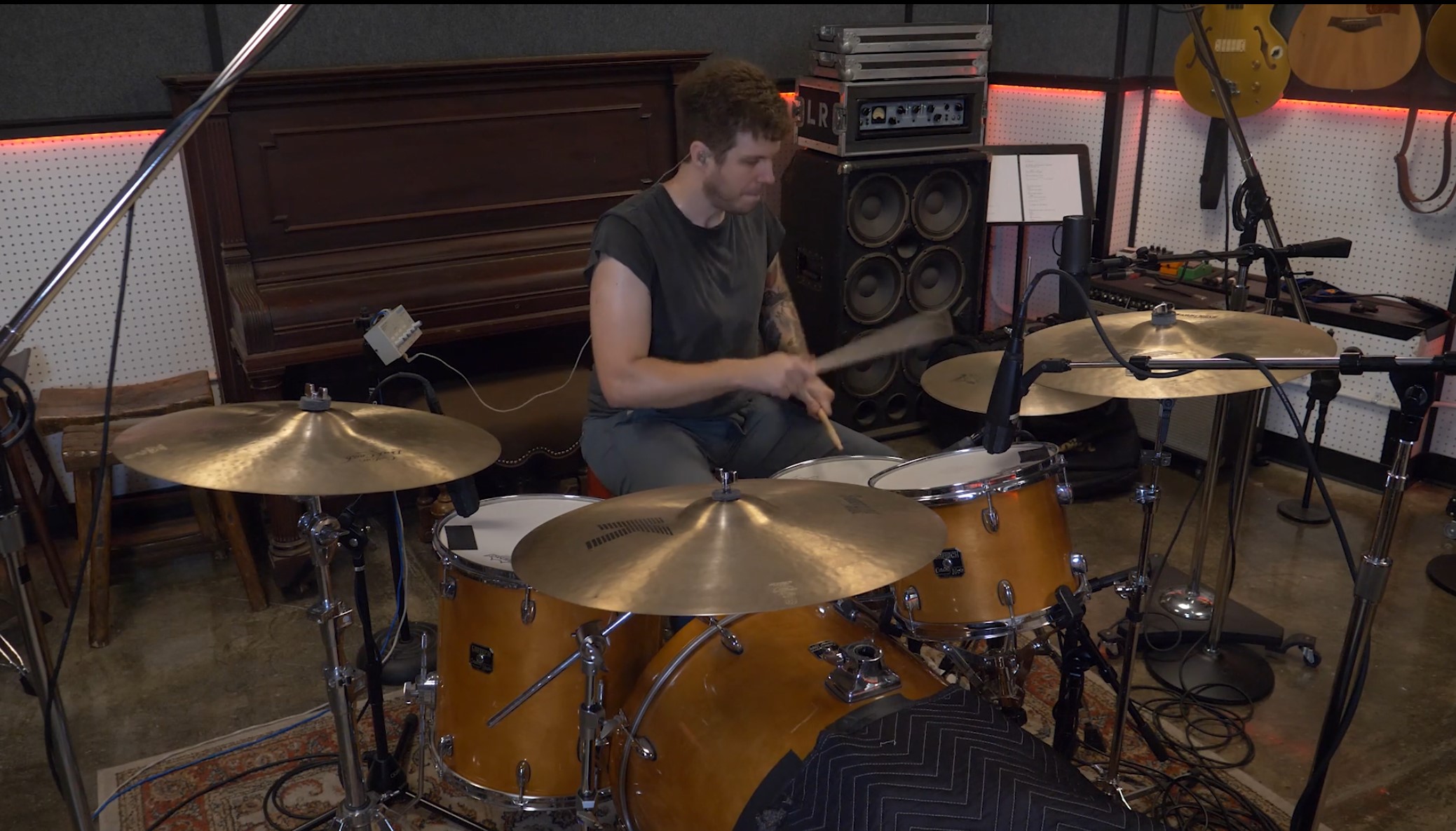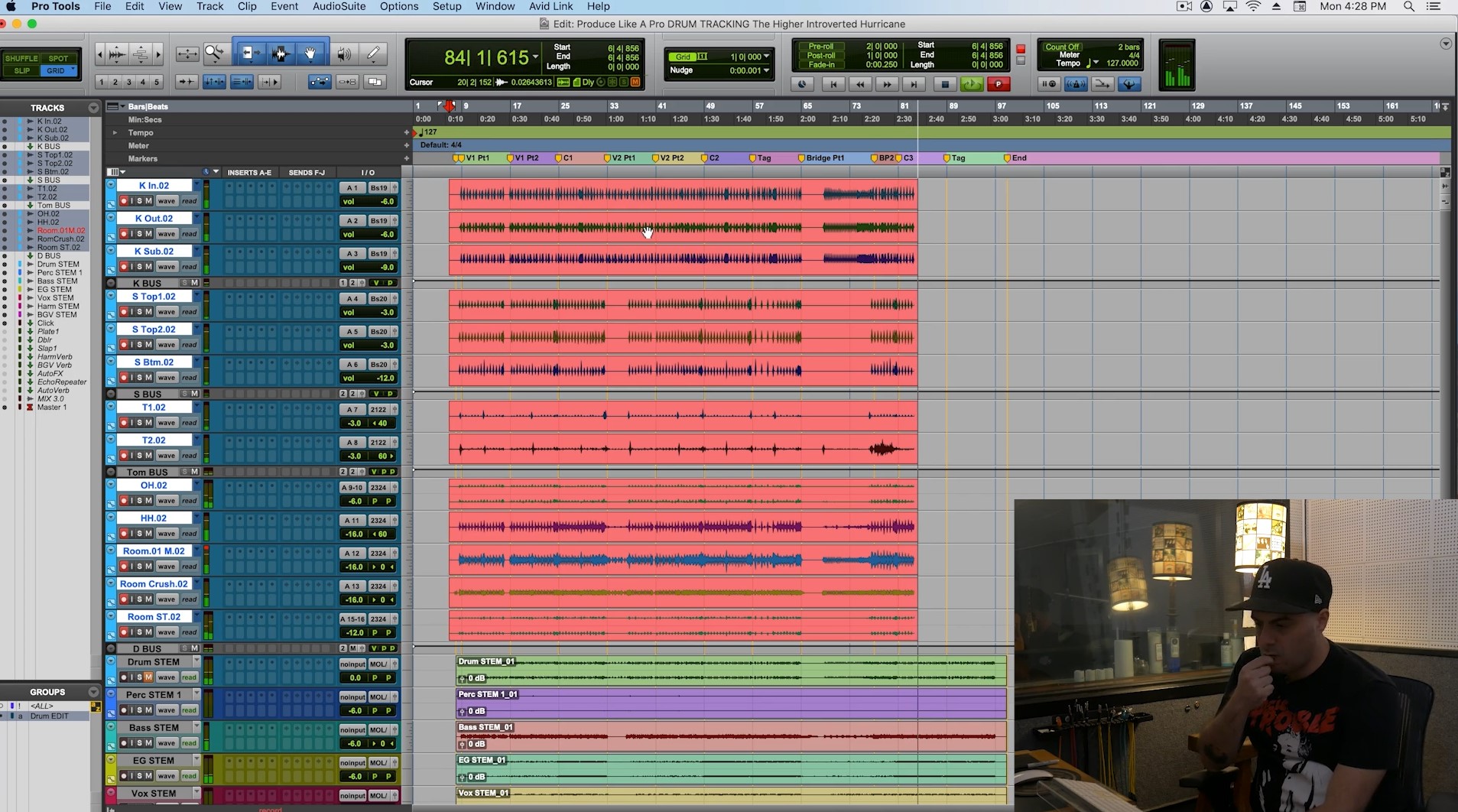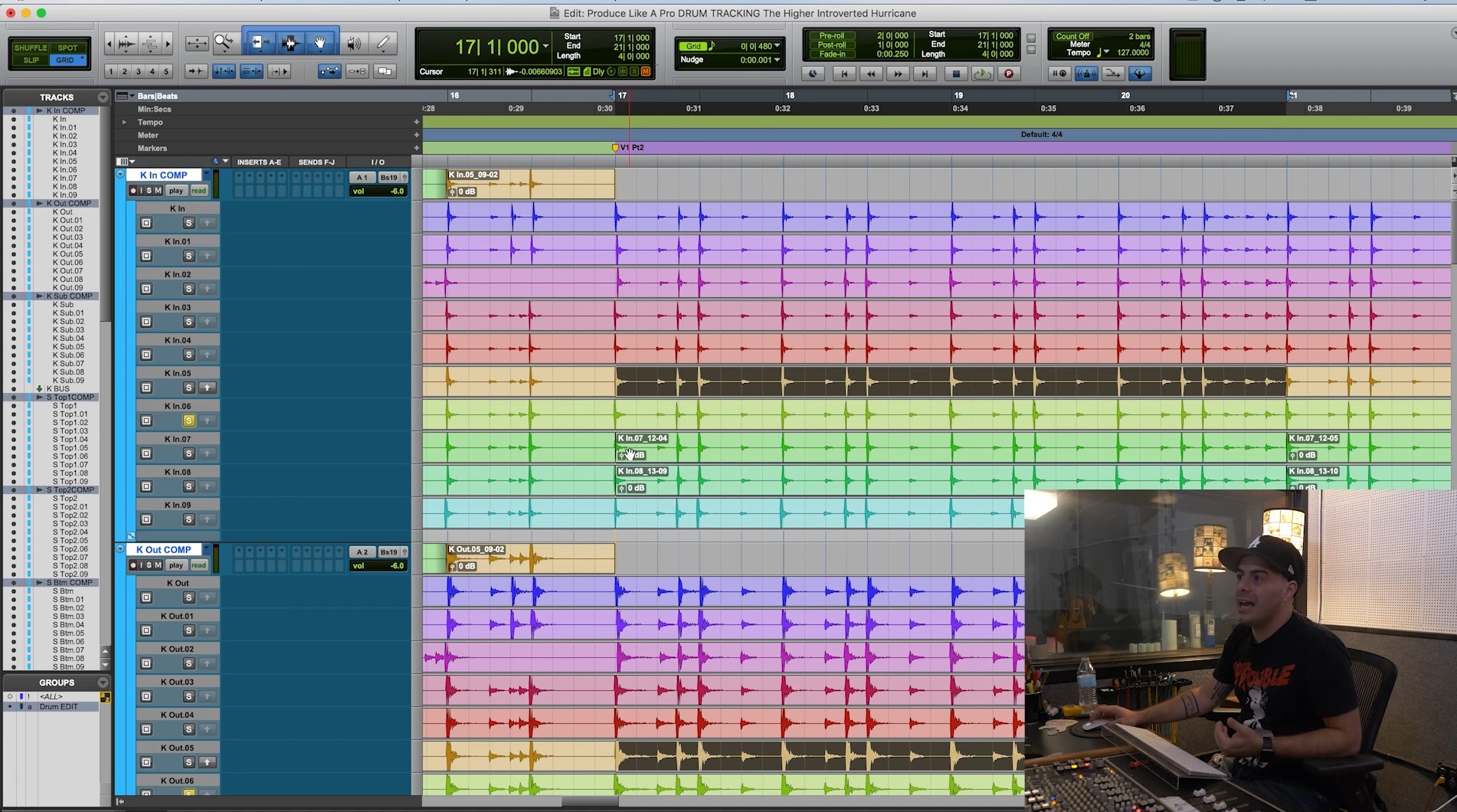 Create ONE Stellar Performance: Comping

By now, you've already handled the bulk of the production work. –And hopefully, most of your takes sound fantastic!
However, there are usually certain parts or fills that stand out in one take over the other.
Mike teaches you how to effortlessly combine the best pieces of each take into one, stellar-sounding performance.
The performance which you've already clearly envisioned and fits the song perfectly.
Tightness & Groove:
Musical Editing
Even when working with the most seasoned drummers, there'll be an occasional miss-timed snare hit, or odd sounding cymbal crash.
In this chapter, you'll learn how to use beat detective to tighten up the performance, while keeping the unique groove and feel of the drummer alive.
After all, that unique feel is the entire reason we're producing drums in the first place!
Learn how to use 'guide tracks' to edit the entire drum group as a whole, to avoid phase issues, flams, and odd sounding cymbals decays.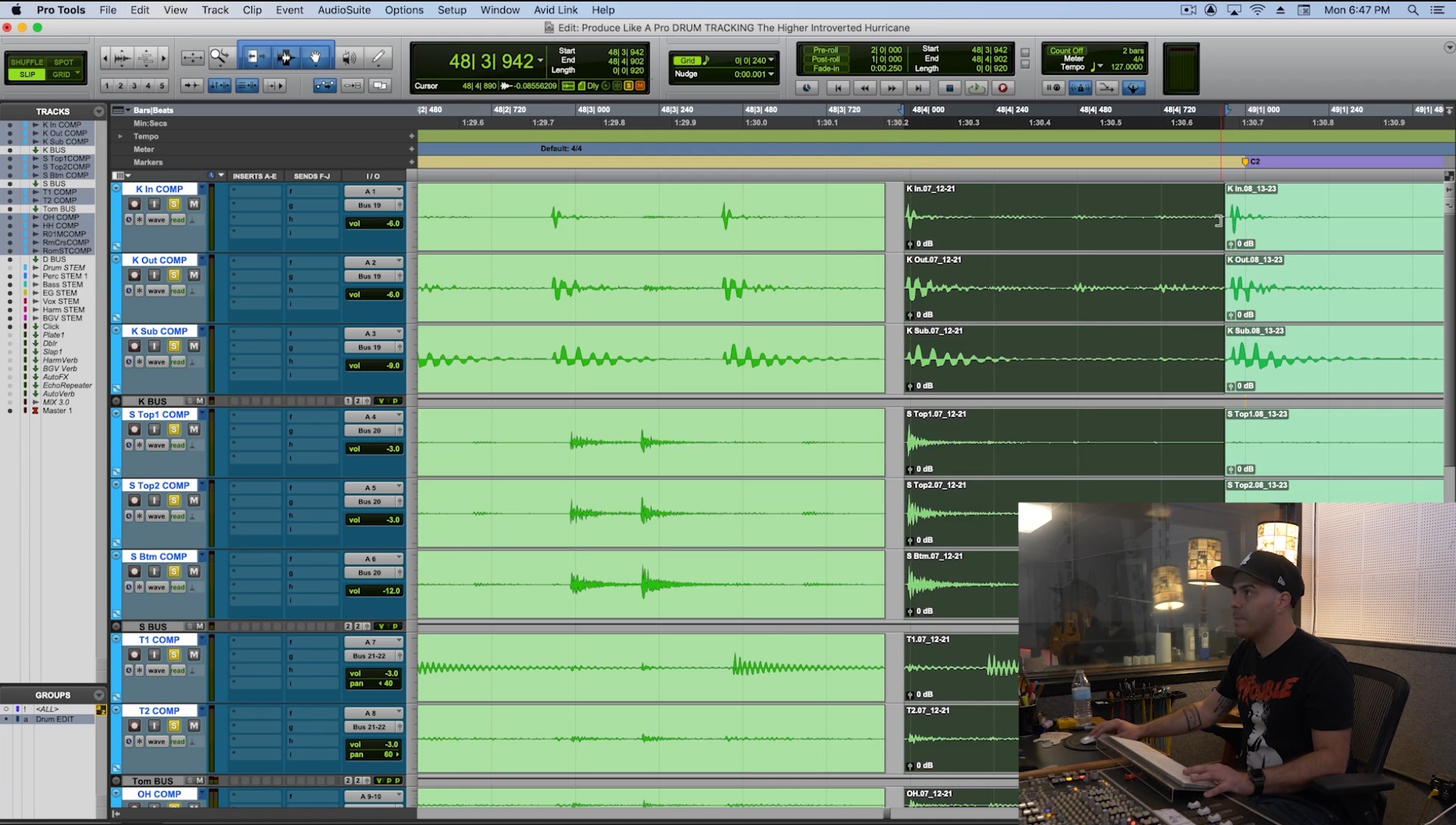 Turn Your Raw Tracks Into A Massive, Final Mix
In the final chapter, you'll learn now to tie everything together into a final, massive-sounding drum mix.

Discover how to use Gainstaging, Bussing, EQ, Compression, Transient Designers, Bus Compression, Room Samples, and Reverbs to achieve maximum clarity, energy and excitement.
Take this class today and create professional drum mixes that feel 3-dimensional, and larger than life!
All Multitracks Included
We've included all Multitracks of Michael Pepe's drum session, so you can study the sound of each mic, and reconstruct Michael's path to the final mix.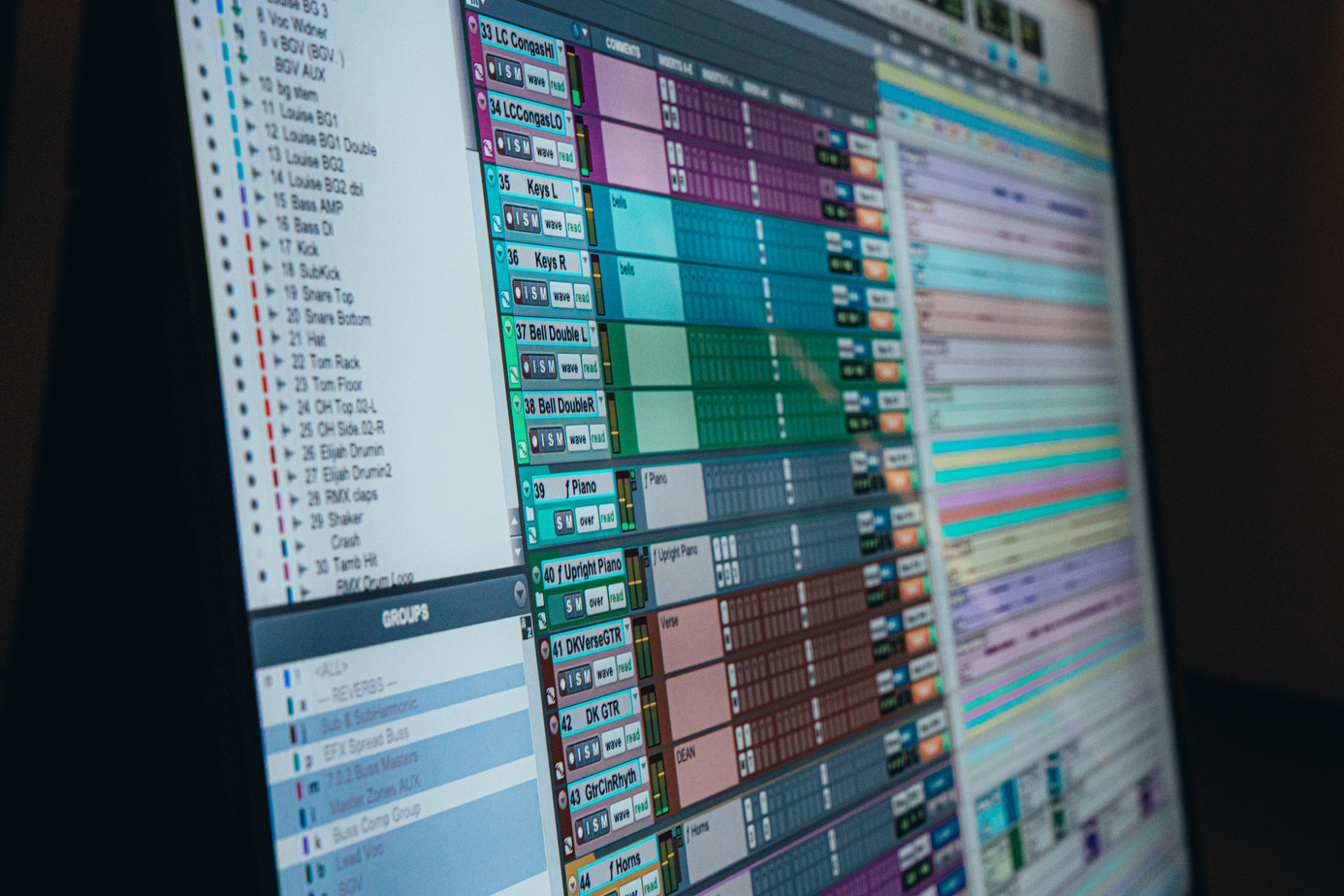 Writer, producer, and mixer Mike Pepe is well known for his work in the Rock/Pop/Alternative sphere. His work with Taking Back Sunday on their LP Tidal Wave scored him a #2 Billboard Rock charting album, cementing his place in the genre. Following the LP, Mike has worked on Taking Back Sunday's Twenty LP, in addition to various new songs and B-sides.  Recently, Mike has been in the studio with Lil Lotus (Epitaph), As It Is (Fearless), Smrtdeath (Epitaph), HUDDY (Interscope), Sydney Sprague (Rude), The Higher, 44Blonde (TAG), Sundressed (Rude), My New York Summer (Pure Noise), Anarbor (One RPM), London Mars (Atlantic), Wilder (Rude) and Marlhy, amongst others taking on production, writing and mixing. Some of his other productions and cuts include: Bayside, Silverstein, Anthony Green, Emarosa, Sick Puppies, Hearts Like Lions, Small Talks, Glacier Veins, Silent Rival, Stitched Up Heart, Pretty Awkward, Too Close To Touch, Vigil of War, Of Limbo, and has also written and worked with members of Queens of The Stone Age, Haim, Holychild, The Get Up Kids, Sugar Ray and My Chemical Romance. He has landed synchs in Keeping Up With The Kardashians, Road Rules, The Real World, Best Ink, Ball and The Family and Teen Mom.
Learn More
Endorsed by Legends and Pros Alike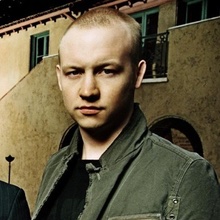 Issac Slade
Singer/Songwriter The Fray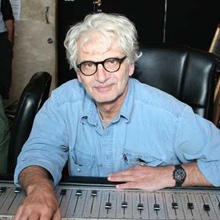 Jack Douglas
Legendary Producer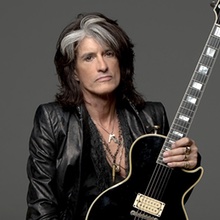 Joe Perry
Guitarist – Aerosmith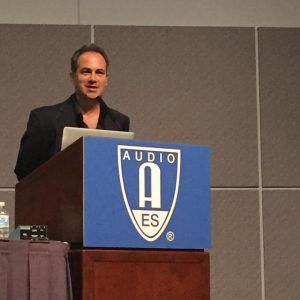 John Krivit
Past President, Audio Engineering Society
Frequently Asked Questions