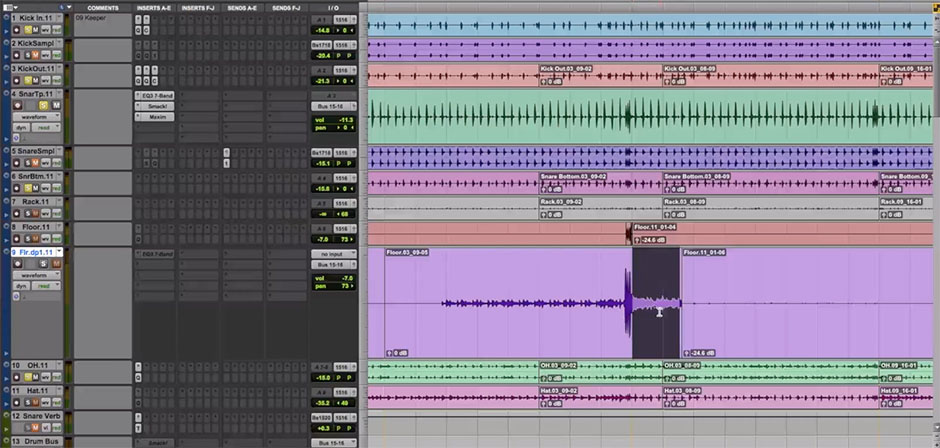 Multitracks to Build Your Resume
We're including the multitracks of all of the courses and sessions, so you can download the files and mix the songs for yourself. We're also including a license for you to use your mixes on your website or portfolio to help you grow your mixing business.
Courses Included In This Bundle
Image

Course
Mentor(s)
Price
Rating

Link

A Step-By-Step Guide To Creating Skull-Crushing, Professional Guitar Tones Imagine getting on stage, and playing the intro-riff to one of…

$127

★★★★★

★★★★★
What You'll Learn
The perfect mic for YOUR guitar tone
If you surf audio forums, you'll find a million different opinions on which mics to use to achieve killer guitar tones. So what is it? Should you use a 57? Maybe a 421, or a Royer? And if so, what's the best way to place your mic?
The answer is: It all depends on the sound your after!
I'll show you a simple step-by-step process to shoot out the mics you already own and find the perfect fit, which compliments your unique tone and playstyle.
Capture The Biggest Guitar Sounds Humanly Possible
When it comes to recording heavy guitar, microphone placement matters: A LOT! Even moving the mic a few millimeters can change your sound drastically!
Learn how various mic positions impact your tone, understand when to record on- and off-axis, use the Fredman technique, and discover how to multi-mic your cab to create a massive mix.
Recording Discipline: 6 Secrets To Pro Guitar Recordings
Playing live and recording are two completely different beasts.
In this module, I'll teach you six ways to tweak your guitar, to achieve pro-level recordings – without having to spend a dime
All About Amps & Cabs
Dialing in a great amp tone is an art in itself. In this module, you'll discover the difference between 4 popular amps and understand how to dial in your gain and EQ section for maximum impact, while maintaining clarity and definition.
But we don't stop there: I'll also show you how to blend multiple amps and cabinets, to create a unique tone and build a massive wall of sound!
Crushing Leadtones That Blend Perfectly With Your Rhythms
Creating a lead sound which stands out from the rhythms, while still blending well with the mix can present a challenge. There are multiple ways to achieve this, from switching amps, pickups, mics, adding effects and lot more.
Learn how to use ALL of these techniques, so you can come up with your own unique lead tone that has people begging for more.
Master Effect Pedals
If you're a guitar nerd like me, you've probably spent days and weeks refining your sound with effect pedals. But the question is: Where in your chain does each pedal sound best? Should you put it before the amp, or in the effects loop?
We'll go over 5 popular effects (chorus, delay, overdrive etc.) and show you exacly where to place them to optimize your tone.
Take Your Tracks Into Pro Territory: Mixing & Editing
By using the recording techniques we've covered in the earlier modules, you will already have amazing tracks to work with. However, there are a couple of neat tricks you can apply during mixing, which will take your sound even one step further.
Learn how to edit, blend multiple takes and use EQ & Compression and take your tracks into professional territory.
Kiss Sub-par Guitar Recordings Goodbye
We've all been there: we've spent hours dialing in the perfect tone and recording a stellar performance. But when it comes to mixing, we notice we're f*****
Maybe the mic dropped out, or the gain wasn't set correctly – either way our recordings are completely unusable!
That's where reamping can save your ass: Learn how to reamp any guitar track and dial in the perfect tone in post, so you end up with pro-grade guitar sounds no matter what happened during the session.
Stop With The Noise!
Do you have a cranky neighbour threatening to call the cops if you don't 'stop the noise'? Or simply a significant other who you don't want to disturb during her beauty sleep?
Well…you don't have to let that stop you from making amazing records!
In the 'Silent Recording' module, I'll show you two ways to achieve killer guitar recordings without risking jail time. ?
Multitracks to Build Your Resume
We've included the multitracks so you can mix the song for yourself. We've also included a license for you to use your mix on your website or portfolio to help you grow your mixing business.
A Proven, Step-By-Step Method
To Achieve Massive Guitar Tones
For the longest time, I believed I didn't have the right gear to achieve professional guitar tones.
I thought I needed expensive guitars and high-end audio equipment.
However, think about it: If that were actually true, how is it that professional engineers can achieve great tones with any kind of gear?
There is no doubt that guys like Andy Wallace or Joe Barresi would be able to achieve amazing sounds with ANY cab, amp or pedal, right?
Why is that?
Because they have a process in place, which allowed them to develop the skill to do so!
This is exactly what you'll get in this course:
A proven, step-by-step process which you can follow to reliably create the tones you're hearing in your head.
EVERY. SINGLE. TIME.
Achieve A Professional Sound Using Plugins
It's no secret that multiple guitarists have risked divorce for spending thousands of dollars on amps, cabs and pedals. ?
In all seriousness though, if you are relying on gear to improve your sound, it will become a never-ending process.
Fortunately for us, technology has made it easier and more affordable to achieve great tones than ever before.
In this course, you'll discover how to dial in a massive sound without breaking the bank.
Learn how to use virtual amps, impulse responses and simple processing techniques to achieve professional tones that you will be proud to release on Spotify.
7 Secrets To Better Recordings
I'll show you 7 simple techniques you can implement that will improve the quality of your recordings immediately.
From proper gain-staging, to noise minimization, pick strength and even how to angle your guitar.
These tips will help you get the best sound you can at the source.
A Foolproof System To Dialing In Tones
The biggest breakthrough for me was when I realized how cabinet IRs, mic positioning and amps interact with each other when creating unique tones.
I break down these concepts in detail!
For example, learn how to:
Select a cabinet impulse which already has the sonic characteristics you want;
Adjust the mic position to define the sound;
Find the right amp settings that fit your guitar.
This is by far my favorite part of the course, because it will make dialing in tones EASY for you!
Seriously, once you get used to this step-by-step process, creating tones will only take minutes.
How Does It Sound In The Mix?
Dialing in a great tone is one thing, making multi-tracked guitars sit well in the mix is a completely different beast.
I'll show you simple processing methods that will make your amp sims sound like the real deal.
You'll finally be able to create the massive wall of sound you've always been looking for — without the guitars getting in the way of the bass, drums or vocals.
Free Lifetime Updates
As music and production techniques evolve, I will constantly be updating this course with new content.
This course will grow to become the most comprehensive guide on the Internet.
You'll get free access to all future content I create.
Become Part Of A Supportive Community
By purchasing this course, you'll become part of the Chernobyl Guitar family!
Gain instant access to our exclusive Facebook group and Discord channel, and start sharing your experiences with me and other supportive musicians and producers.
Endorsed by Legends and Pros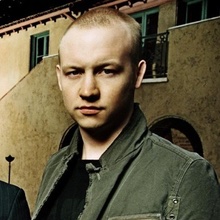 Issac Slade
Singer/Songwriter The Fray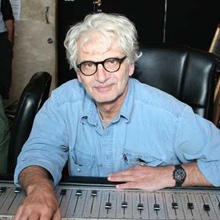 Jack Douglas
Legendary Producer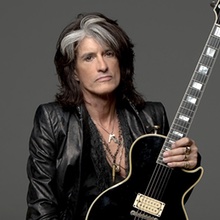 Joe Perry
Guitarist – Aerosmith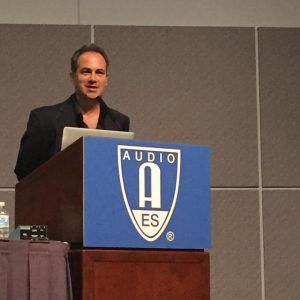 John Krivit
Past President, Audio Engineering Society
100% Satisfaction Guarantee
If you follow your dreams and try to build a career for yourself, there's always risk involved. But if you truly want to be successful in music, the bigger risk is NOT taking action at all. Even the best engineers in the audio industry keep learning new things on a daily basis – it's THAT important!
This is a great opportunity to learn from one of the best Mixing Engineers in the industry.
So let me ask you: What is the bigger risk? Not taking this course and having your productions stagnate over the next months, or spending a few bucks to learn new concepts that could change your music forever?
However, I want to make 100% sure that you can only win with this purchase. So I'm including a 30 Day Money Back Guarantee for you! You can pick up this course right now, and if it doesn't help you take your tracks to the next level you'll get a full refund, no questions asked. You can even keep the files!
So don't pass up on this!
Frequently Asked Questions